Boston College Eagles are the sports division of Boston College, a private Jesuit research university that opened in 1863 in Chestnut Hill, Massachusetts. The department consists of 29 teams, including baseball, hockey, football, tennis, basketball, and others. The teams perform in several prestigious series for universities: Atlantic Coast Conference, Eastern Association of Women's Rowing Colleges, Hockey East Conference, participate in NCAA Division I (FBS). The head of the direction of the sport is Martin Jarmond.
Meaning and History

Over the many years of its existence, the logo of a sports association has evolved from a cartoon sign into a strict logo. The 1946 version shows a disproportionate eagle, which stands in the position of the letter "X" between "B" and "C." The logo existed in this form until 1962 when it received a new design. At that time, artists changed the layout of the elements, lining them up diagonally – now they can be read from top to bottom. The eagle became small and almost invisible against the background of large yellow letters with burgundy edging.
The modern emblem appeared in 2001. It resonates with the previous version but has a difference in stylistic design. For example, "B" and "C" for "Boston College" have become wider, clearer, flowing. They have no sharp angles, are slightly tilted to the right, and have no serifs. The flying eagle is enlarged and placed in the center.
1946 – 1961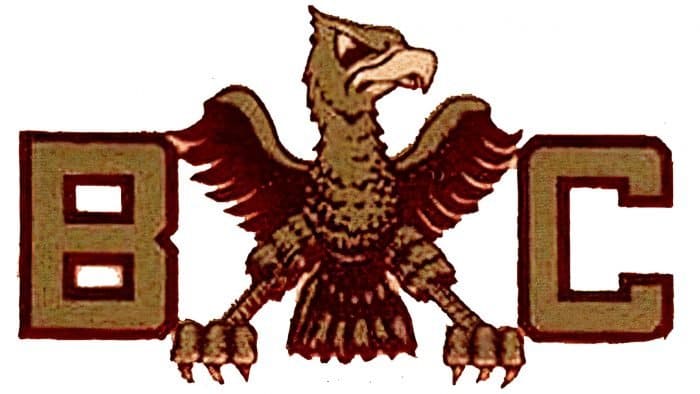 1962 – 2000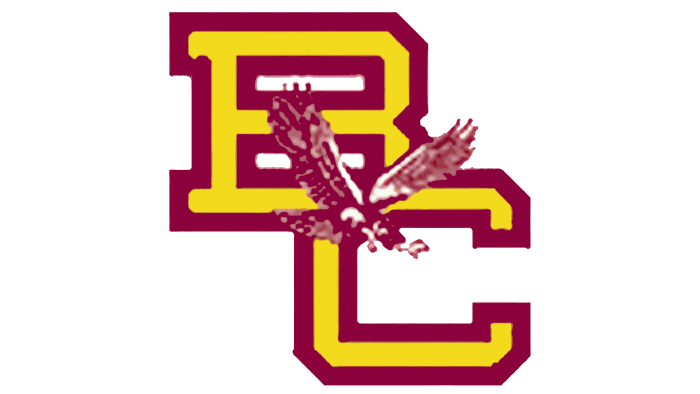 2001 – today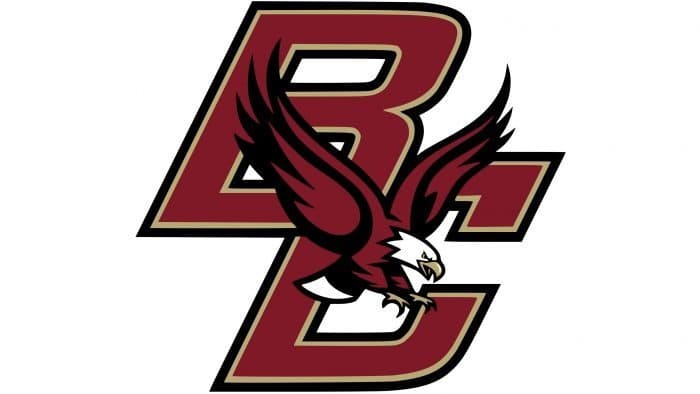 Boston College Eagles Football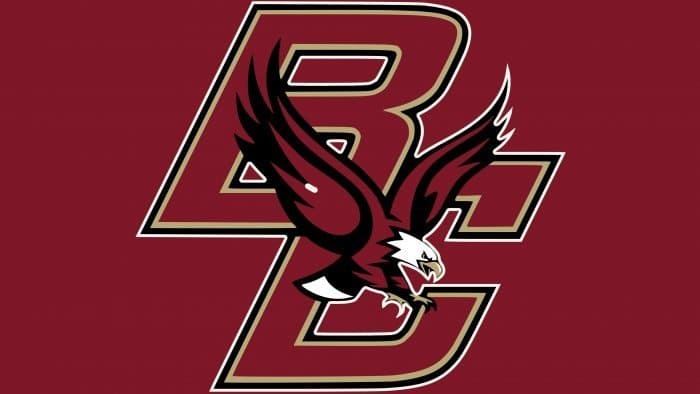 The University football team was formed in 1893. It participates not only in FBS, National Collegiate Athletic Association, but also in the athletic division of the Atlantic Coast Conference. Coaches young athletes – Steve Addazio.
Boston College Eagles Basketball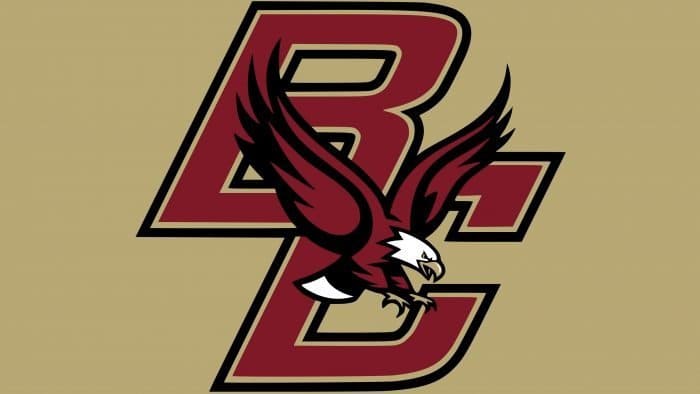 Since 2005, the men's basketball team has participated in the Atlantic Coast Conference. Under the leadership of Jim Christian, they play their home games at Conte Forum stadium. The women's basketball team belongs to the NCAA Division I. It made its debut in early 1973.