Boston University Terriers is a sports team owned by Boston University, one of the oldest universities in the United States, founded in 1839. The Sports Department is one of the four NCAA members that do not sponsor baseball or volleyball. The main sports disciplines are ice hockey, rowing, basketball, and others. A total of 24 teams – 10 men's teams and 14 women's teams – are involved in the program. The most successful hockey team among all the teams of the university is the ice hockey team. All athletes are based in Boston, Massachusetts, and compete in the first division of the National Collegiate Athletic Association, representing the Conference Patriot League, EARC, and Hockey East. Heads the sports department – Drew Marrochello.
Meaning and History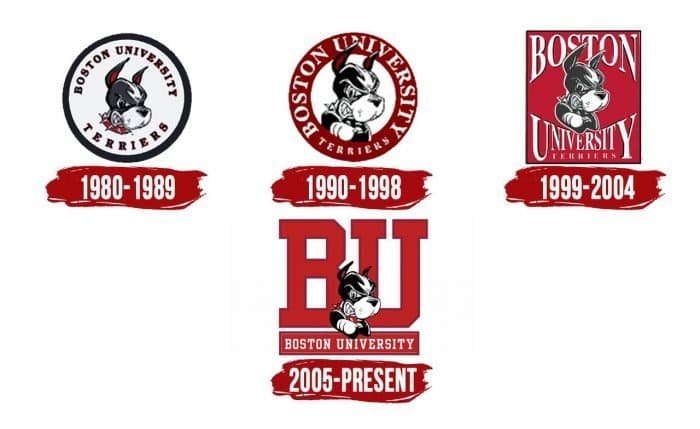 The history of Boston University is connected with the name of Rhett Butler, which became the reason for the official mascot – Rhett the Boston Terrier. It is named after the actor because "no one loves Scarlett more than Rhett" (from the movie "Gone with the Wind"), while "scarlet" is not only a name but also a scarlet color – Scarlet, which is their official palette.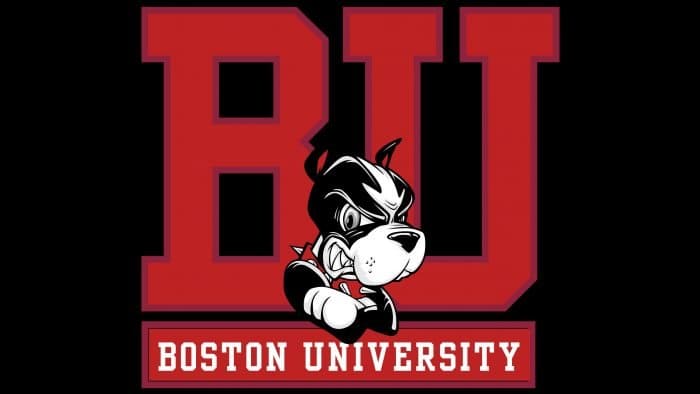 The team logo is built on the image of a terrier. On the emblem of the 1980s, it is painted surrounded by the full name of the sports department, surrounded by a thin black line. The dog has a formidable grin, wary raised ears, and a studded collar. All of this is a hint that Boston teams are purposeful, evil, and always ready to attack.
In the '90s, the terrier image was enlarged. Now it takes up almost all of the space on the logo, looking out of around "hole" formed by the inscription "Boston University Terriers" in the wide scarlet ring. In 2004, another variant of the logo appeared, where instead of a circle, a square is used.
1980 – 1989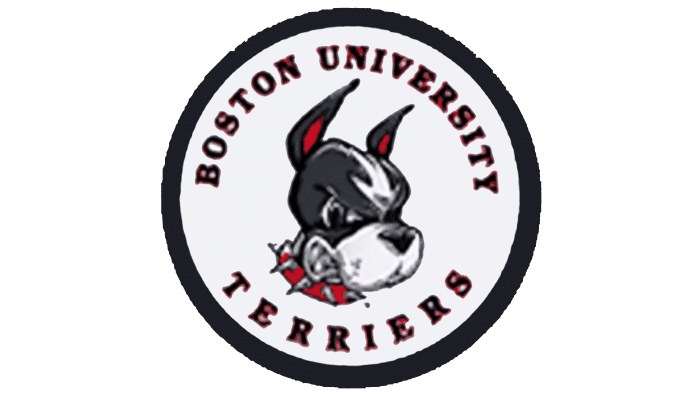 1990 – 1998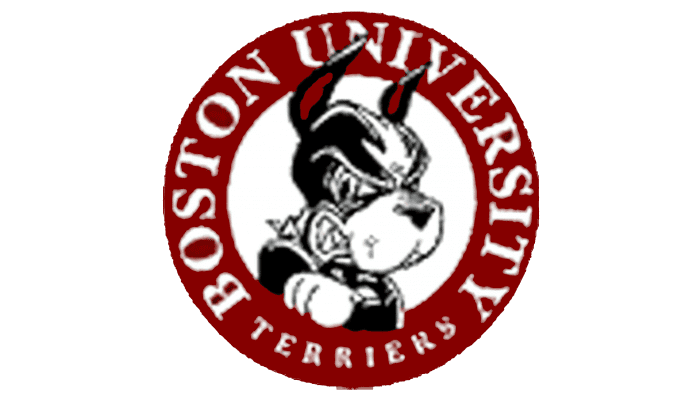 1999 – 2004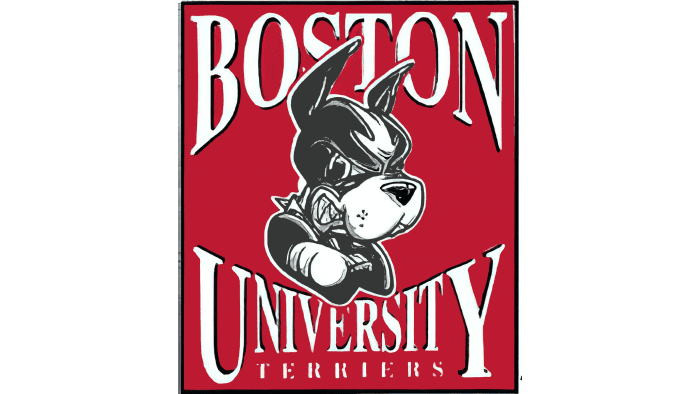 2005 – today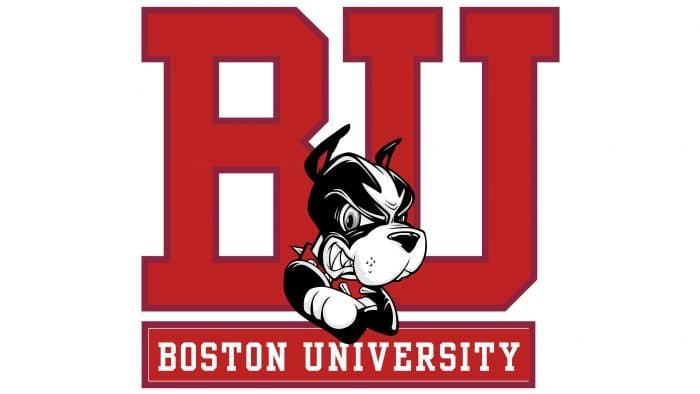 The graphics of the modern version has been completely redesigned. Of the usual images, only a terrier is left on the logo. The university's long name was removed from the center: instead of it, the abbreviation "BU" is used, on a background of which there is a talisman of university teams. The unfolded inscription is shifted down and executed in small letters in the upper case.