The brand name Cartier (Societe Cartier) for 170 years is a symbol of quality, aristocracy, and wealth. The company specializes in the manufacture of jewelry, perfumes, watches, and fine accessories. Today, Cartier is a trendsetter in his specialization.
Meaning and History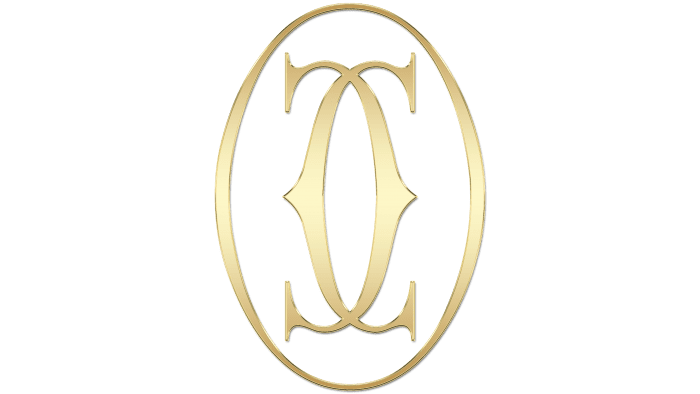 What is Cartier?

It is a fashionable French house that makes jewelry and watches. It is one of the oldest brands since it was founded in 1847.
The founder of the company was the young Parisian artist Louis-Francois Cartier, who in 1847 bought the workshop from his teacher-jeweler and began to produce designer jewelry. His beautiful brooches and pendants liked the court ladies, and things went uphill. Today, 14 large companies in 5 countries operate under the Cartier brand name.
The monogram of two intertwined "C" stands for the personal seal of the fashion brand. That is why it is made in the form of a rounded monogram, convenient for marking products both on paper labels and on fabric tags. The letters symbolize the surname of the founder of the company and his successor – the grandson who registered the trademark. The emblem expresses the close connection between generations.
Font and Color of the Emblem
What is the Cartier logo?
The Cartier logo is a personal seal of the jewelry trademark, registered in 1910 by the grandson of its founder. It represents a close intergenerational relationship, as the 'C' weave is a reflection of continuity.
The world-famous Cartier logo was first shown to the public in 1900 at the World Exhibition in Paris. The author of the exquisite monogram is Pierre Cartier, the grandson of the founder of the company. He registered the trademark in 1910 and patented the logo in the form of two intertwined letters C with original serifs. The monogram is placed in a vertically elongated oval. For 120 years of existence, the emblem has not changed.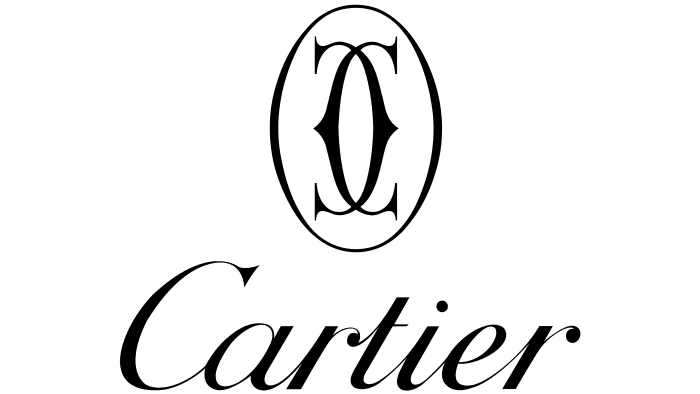 What does the Cartier logo look like?

The logo looks like a monogram of two intertwined 'Cs' written in Old English style. It also contains a vertical oval that surrounds them.

Where is Cartier from?

The Cartier company is located in France, in the city of Paris. It has been there since its inception.

What is Cartier slogan?

The motto of the company is 'Never imitate, always innovate,' proposed by Louis Cartier.
To write the name logo, a Crassic calligraphic handwritten oblique font called Cartier CG is used.
The color scheme of the logo and emblem is strict: black on white or white images on a black background. White color symbolizes beauty and impeccability, black – elegance, and nobility.