New York's Cornell University sponsors 36 university teams, as well as numerous club sports. They are all part of the Cornell Big Red department and participate in the NCAA Division I. For the most part, they compete in the Ivy League. However, there are exceptions: some teams are members of the EIWA, MAISA, EAWRC, EARC, NIWFA, ECAC Hockey, and other conferences. The name Cornell Big Red was adopted in 1905 when one of the graduates composed a hymn for football players. In one line, athletes were referred to as "the big, red team" because of the bright color of the form.
Meaning and History

The university has no official mascot. Instead, he has an old symbol – a bear nicknamed Touchdown. It is he who is represented on the logo of the sports department. From 1998 to 2001, he was portrayed in a menacing pose. The wild beast stood with its forepaws spread wide and held the inscription "Cornell Big Red" on its shoulders. Designers worked on the font, choosing the original version with rectangular serifs and black outlines.
1998 – 2001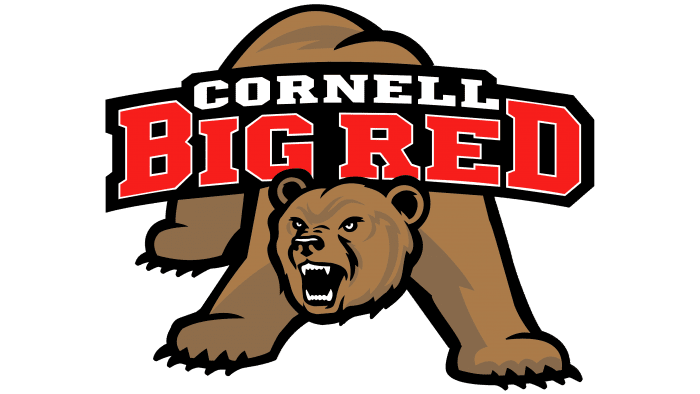 2002 – present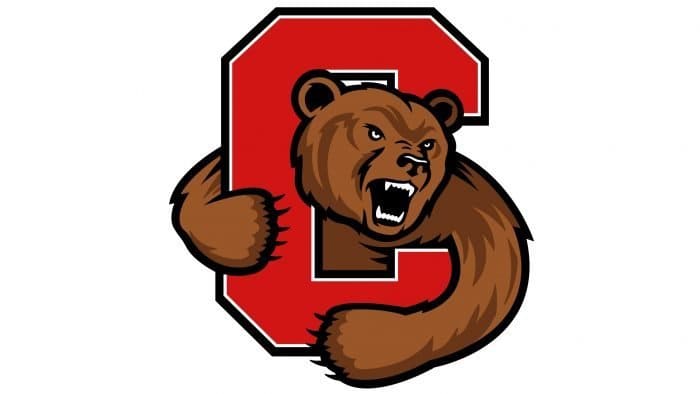 In 2002, the old emblem became an alternative. She was replaced by a plot drawing with a bear. The animal growls menacingly and looks out from the letter "C," clutching it with two paws. This suggests that the unofficial talisman selflessly protects teams, symbolizing fearlessness and strength. The artists approached the choice of color with all responsibility. They used several shades of brown (for bear hair) and red (for inscriptions), supplementing them with neutral white.