Eight men's teams Georgia Bulldogs and eleven women's Lady Bulldogs, defend the honor of their native University of Georgia at the Division I NCAA level and compete in the Southeastern Conference. Together they have won nearly 900 NCAA championships and over 150 conference championships. According to EADA, in 2006, they had the largest profit margins of any US sports program. The official mascot, a British Bulldog named Uga, was chosen in 1920. Around the same time, the teams were given the nickname Bulldogs.
Meaning and History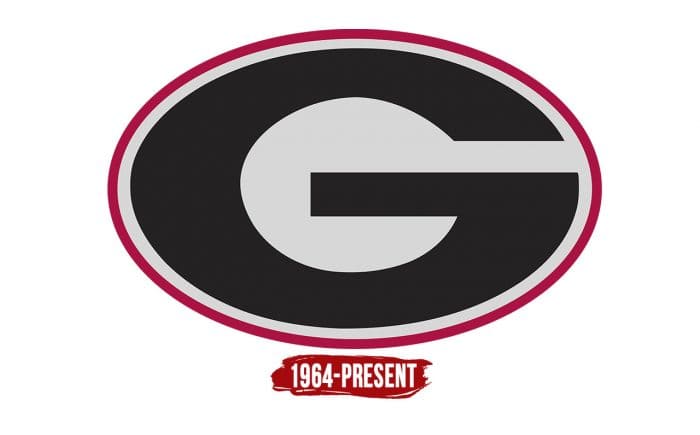 From 1964 to the present day, the department uses a simple logo consisting of only two elements: an elongated "G" and a red ring. Although the font of the letter is close to the classic, it looks unusual. Its inner part forms an open circle, and the outer part forms an oval. This is achieved through the uneven thickness of the top and bottom. In this interpretation, the letter appeared on the players' helmets in the first game of the 1964-1965 season.
A wide oval red ring surrounds the "G" in the logo. But they don't touch – there is a white gap between them. The background is also white, which creates beneficial contrast and emphasizes the main elements. The design was by football coach Vince Dooley. The original idea was embodied by the wife of one of the ex-players, Georgia Bulldogs.
Font and Color of the Emblem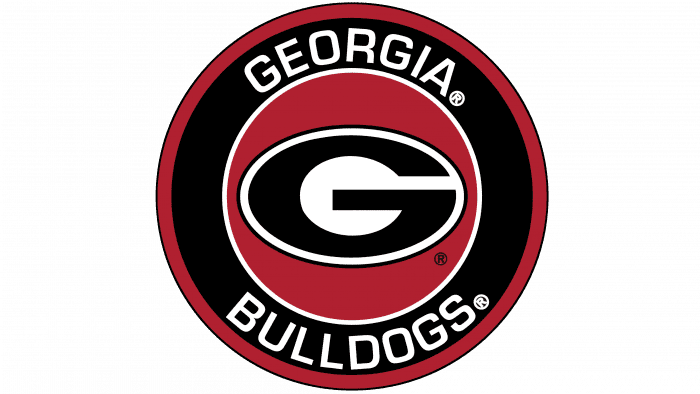 Georgia Bulldogs Basketball Logo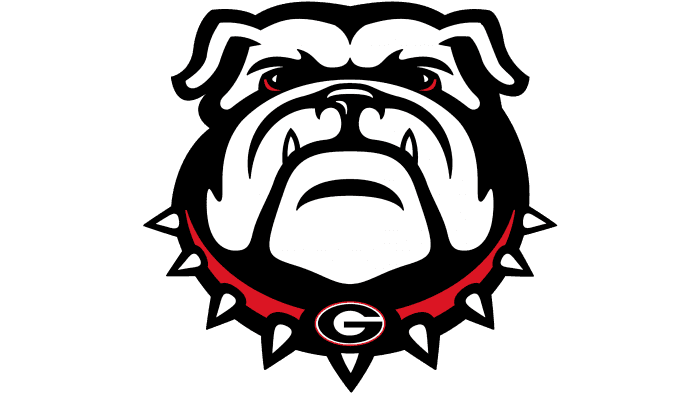 The men's university team was formed in 1891, but its success came much later. Her first major accomplishment is considered to be in the NCAA Final Four in 1983. The Lady Bulldogs women's team was much more fortunate. She has won four SEC Women's Basketball Tournament and seven SEC regular-season championships. She has also appeared thirty-three times in the NCAA Women's Division I Basketball Tournament and was ranked second overall.
Georgia Bulldogs Football Logo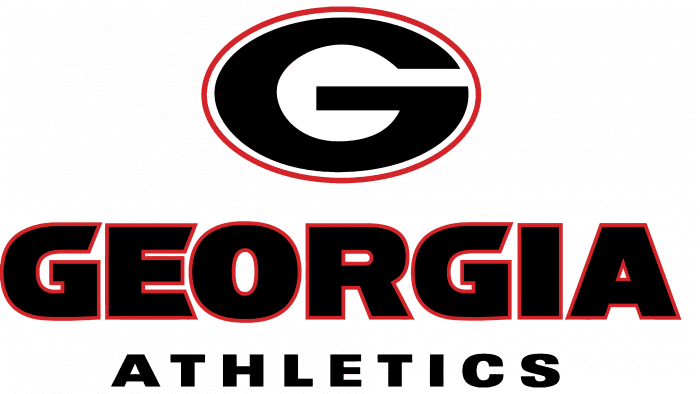 The footballers have won thirteen Southeastern Conference championships and have taken part in two national championships. The Georgia Bulldogs' home games take place at Sanford Stadium. Kirby Smart is now training the athletes.
Georgia Bulldogs Baseball Logo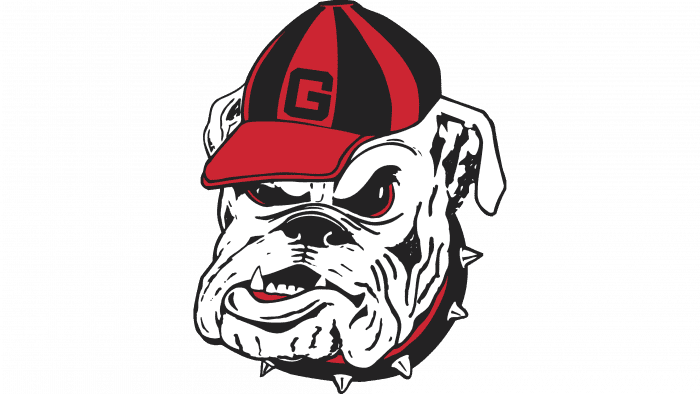 An alternate nickname for the baseball team is Diamond Dawgs. The program was launched in 1886, but in a hundred years, it has achieved only marginal results. She only became successful in the 2000s when she played several times in the CWS and won three Southeastern Conference championships.