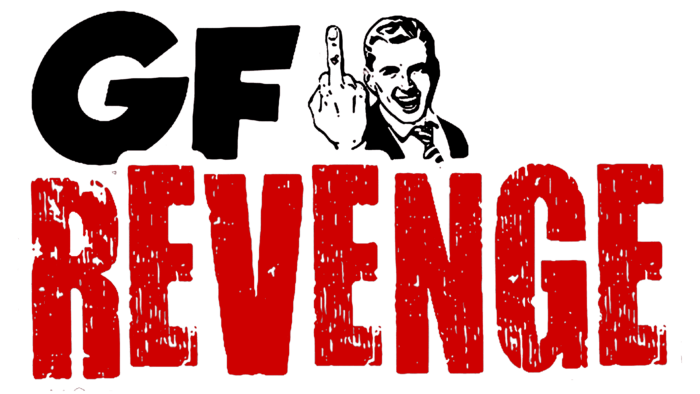 Gfrevenge Logo PNG
Gfrevenge: Brand overview
| | |
| --- | --- |
| Founded: | 2004 |
| Headquarters: | United States |
| Logo downloads: | |
Gfrevenge is a video resource with subscription adult content. The server is located in the USA. 1.3 million people per month visit the site; 37% are Americans—with monthly incomes up to 15 thousand dollars.
Meaning and History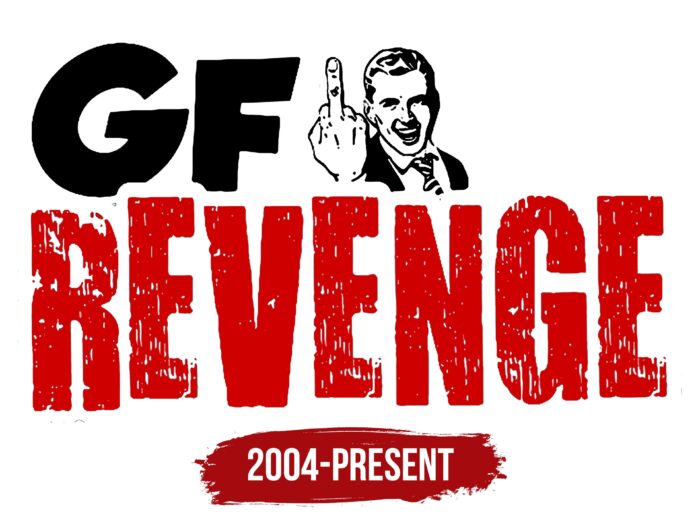 What is Gfrevenge?

An American adult film site popular with residents of the US, UK, and India.
The website logo was designed in 2004. It perfectly reflects the direction of the resource, so it has not changed during the portal's existence.
The emblem is two-level and consists of the image of a man and the name of the site. The abbreviation GF is placed at the top, with several possible decodings:
Girlfriend (girl for relationships). The site is dominated by videos with women in the title role.
Call to go (go) in the direction indicated by the man.
Description of special relationships with gay guys.
Guys (guys) performing the action shown in the image.
All transcripts perfectly convey the content of the content.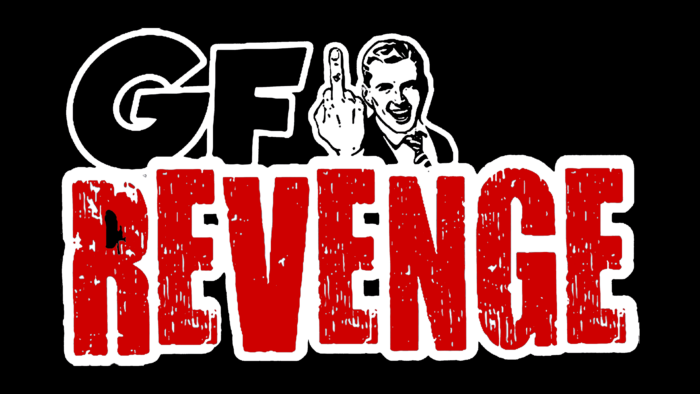 The image of a man, or rather the demonstrated gesture, is the key to understanding the essence of the resource. A young man in a suit and tie held out his hand with a raised a finger. The action makes him laugh and enjoy. In all his images, mockery is seen: "Well, what? Got? There you are!". The man is having fun and doesn't care what people think of him. He had a great time despite all the detractors. The suit and hairstyle hint at business people who have no time to build relationships.
The word "revenge" (revenge) is written in large letters at the second level. It conveys the full range of possible reasons for visiting the site and bringing the videos watched on it to life. The word "revenge" is specially aged. Scuffs point to a theme coming from the depths of centuries, regularly repeating stories about the relationship of the sexes. Aging is also a nod to an ancient profession.
Multi-level writing of letters creates the illusion of movement and enhances the emotional message. The energy of feelings is complemented by implementing the logo in the form of a sticker (seen by the white edging). Compact images are much more accurate and faster able to convey the message's essence than words.
Font and Colors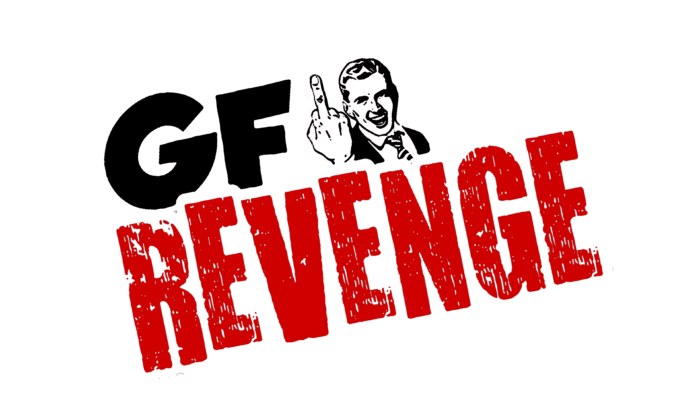 The classic combination of red and black is used for the emblem.
Red letters of revenge carry a powerful energy message. They personify a storm of emotions, passion, and a flash of feelings. The bright color symbolizes the stop sign, a taboo subject.
Black elements of the upper part of the logo – clarity of intent, basic instinct, the relevance of the topic, and an authoritative source in this area.
The font for the word "revenge" is Pikelet Caps Jumbled.
Gfrevenge color codes
Racing Red

Hex color:
#ce0000
RGB:
206 0 0
CMYK:
0 100 100 19
Pantone:
PMS nofollow C
Black

Hex color:
#000000
RGB:
0 0 0
CMYK:
0 0 0 100
Pantone:
PMS Process Black C