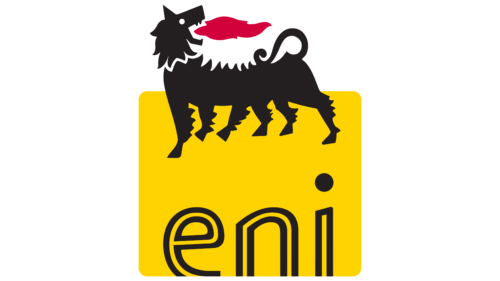 Agip Logo PNG
Since its founding in 1926, Agip, the General Italian Oil Company, has been a prominent player in the oil industry. Born during a period of transformation in the oil and gas sector, Agip was Italy's answer to the growing demand for fuel in the automotive industry.
Agip's journey began by providing Italians with a reliable source of petroleum products. The company quickly expanded its domestic and international operations, focusing on exploration, production, refining, and marketing.
In 2003, Agip began a new chapter in its development by becoming part of Eni, a global leader in the oil and gas industry. This strategic move further strengthened Agip's position in the downstream sector, capitalizing on Eni's vast resources, expertise, and global reach.
Agip holds a significant position in the downstream oil industry with an extensive portfolio of products, including automotive gasoline, diesel, LPG, lubricants, fuel oil, and bitumen.
Meaning and History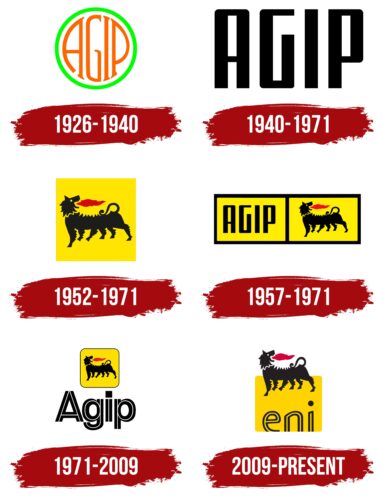 1926 – 1940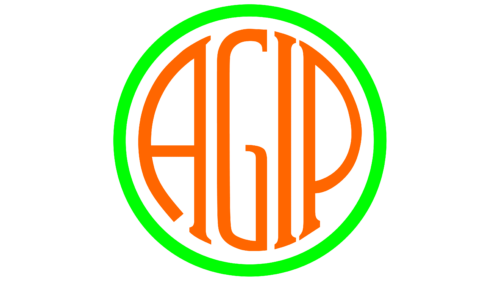 1940 – 1971

1952 – 1971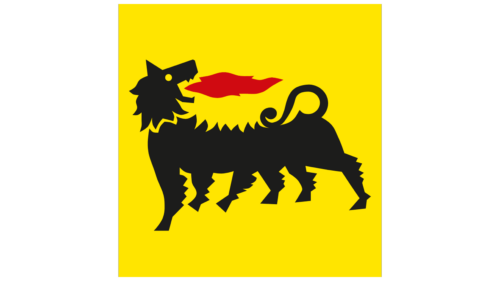 1957 – 1971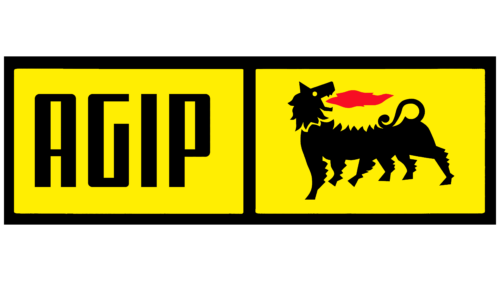 1971 – 2009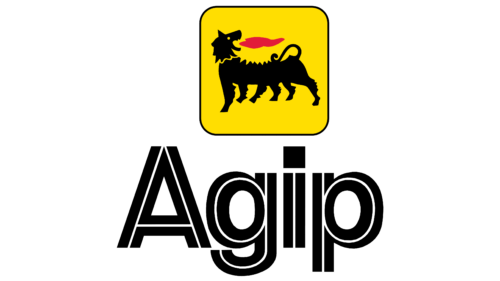 2009 – today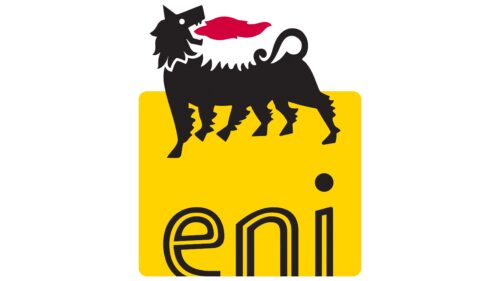 The Agip logo is amazing, despite the fact that the products offered by this Italian company are material in nature. It depicts a six-legged dog – an allegorical friend of people with cars. This creature symbolizes overcoming difficulties in drilling, extracting, and refining petroleum products. It looks like a chimera and is perceived as a combination of optimism, energy, and strength. The emblem was designed by sculptor Luigi Broghini. At the bottom is the abbreviation "eni," formed from Ente Nazionale Idrocarburi. The letters are in the form of black stripes on a yellow square background.
The six-legged dog looks somehow mystical and cool. It's as if the company wants to show that it can handle difficult tasks with a little flair. The yellow square makes everything more colorful, and the black letters are crisp and easy to read. The logo makes you stop and wonder, "What's the story behind this?". It is eye-catching but, at the same time, carries a deep meaning.
Agip color codes
Rich Carmine

Hex color:
#d2003b
RGB:
210 0 59
CMYK:
0 100 72 18
Pantone:
PMS 1788 C
Yellow

Hex color:
#ffd300
RGB:
255 211 0
CMYK:
0 17 100 0
Pantone:
PMS 109 C
Raisin Black

Hex color:
#231f20
RGB:
35 31 32
CMYK:
0 11 9 86
Pantone:
PMS Neutral Black C