Pertamina Logo PNG
Pertamina: Brand overview
Founded in 1968, Indonesian state-owned Pertamina Corporation specializes in oil and natural gas production. The Jakarta-based company has become Indonesia's third-largest oil producer and the country's largest company, according to the 2020 Fortune Global 500 list. As of 2020, only U.S. companies ExxonMobil's Mobil Cepu Ltd and Chevron Pacific Indonesia surpassed Pertamina in terms of production.
In the 1950s, in a bold decision by the Indonesian government, the army created PT Eksploitasi Tambang Minyak Sumatera Utara to manage Sumatra's oil fields.
The year 1957 was a landmark year for the company as it rebranded and became known as PT Perusahaan Minyak Nasional, called PERMINA. This year is recognized as the founding year of Pertamina, and in 1960, PT Pertamina became Permina Public Enterprise (PN).
1961 was another historic year: the Indonesian government established PN Pertamina to control the country's oil fields, signaling a new approach to resource management.
In 1968, a landmark event occurred: PN Pertamina and PN Permina merged to form PN Pertambangan Minyak dan Gas Bumi Negara (Pertamina), a consolidated company that was to transform the oil and gas sector.
In 1971, the Indonesian government granted Pertamina a monopoly on oil and gas exploration, production, refining, and marketing, marking a period of energy autonomy for the country.
In the 1980s, Pertamina entered the downstream sector, providing consumers with a wide range of gasoline and petroleum products.
In the 1990s, Pertamina invested in pioneering technologies such as deepwater drilling and gas liquefaction, marking a new period of research and development.
In the 2000s, Pertamina expanded its reach into the international market and moved into renewable energy.
Meaning and History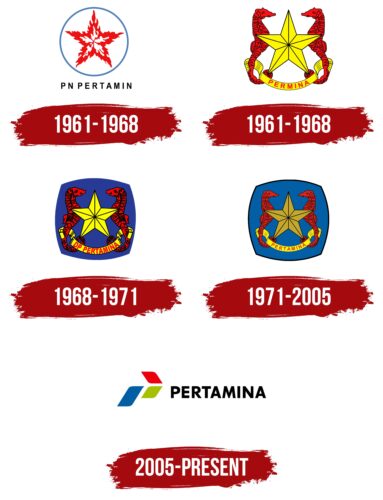 1961 – 1968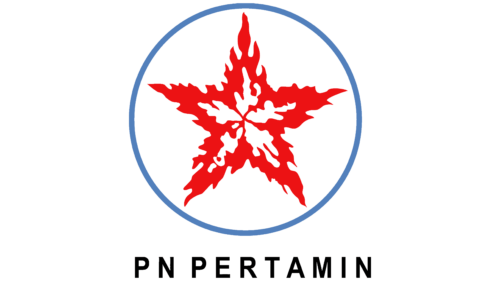 1961 – 1968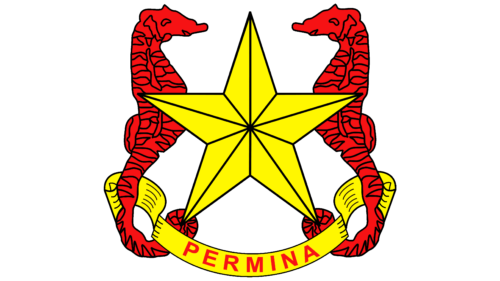 1968 – 1971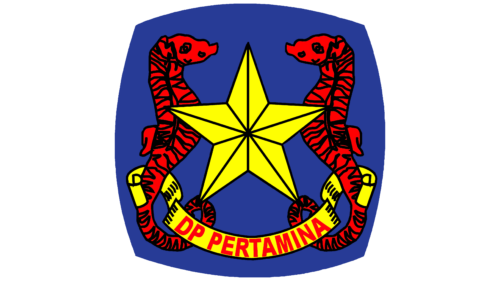 1971 – 2005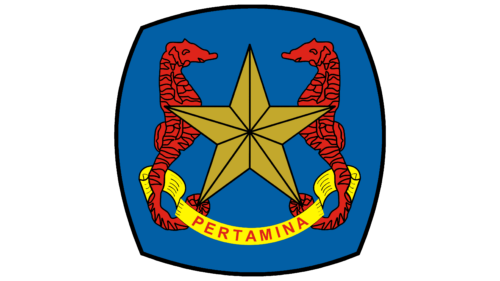 2005 – today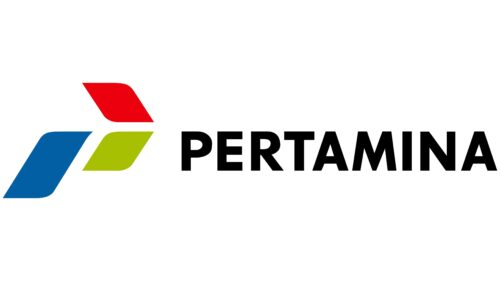 The logo of the Indonesian oil and gas company is a shortened version of its long original name: Perusahaan Pertambangan Minyak dan Gas Bumi Negara. The inscription is restrained, embossed, and black in color. The letters have a strict geometric shape as their ends are cut flat. On the left is a stylized image consisting of three figures. They resemble diamonds arranged diagonally. The two smaller ones are colored red and green, while the largest one is blue. Their tips are elongated and pointed.
The black letters look very serious as if it is about business. Diamonds look like little multi-colored gems. They're not just regular shaped; they have such funky pointed tips that they look like they're in action. The red, green, and blue colors give them a distinctive look. They don't just stand still; they look like superheroes in a dynamic pose, ready for action.
Pertamina color codes
Lapis Lazuli

Hex color:
#025fa4
RGB:
2 95 164
CMYK:
99 42 0 36
Pantone:
PMS 2945 C
Lust

Hex color:
#ec000e
RGB:
236 0 14
CMYK:
0 100 94 7
Pantone:
PMS Bright Red C
Acid Green

Hex color:
#a7bf01
RGB:
167 191 1
CMYK:
13 0 99 25
Pantone:
PMS 382 C
Black

Hex color:
#000000
RGB:
0 0 0
CMYK:
0 0 0 100
Pantone:
PMS Process Black C