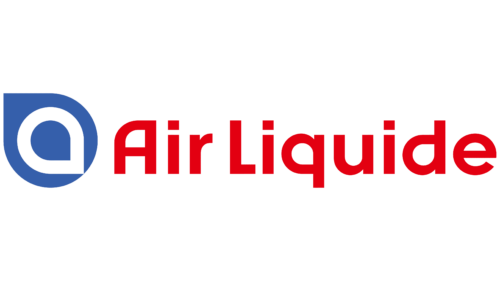 Air Liquide Logo PNG
Air Liquide: Brand overview
Air Liquide S.A. has been a leader in the industrial gases industry for more than a century, revolutionizing the way businesses access the gases they need to operate. Founded in 1902, this multinational corporation has experienced significant growth, providing a variety of industrial gases and services to various industries around the world.
Georges Claude, a visionary French engineer and inventor, spearheaded the transformation of industrial gases by developing pioneering air liquefaction technology.
Air Liquide rapidly expanded its operations at home and abroad. By the 1920s, Air Liquide had already made a significant impact in countries such as the United States, Switzerland, and Japan.
Thanks to its pioneering spirit and desire to push the boundaries of gas technology, the company achieved significant successes, including the patenting of the Aqua-Lung apparatus. This underwater breathing apparatus has provided divers with unprecedented freedom and safety, opening up new opportunities for exploration and discovery.
Air Liquide's international expansion has strengthened its position as a global leader. With a presence in more than 80 countries, the company supplies essential gases and services to customers around the world, playing a key role in industrial processes around the globe.
Headquartered in the heart of Paris, Air Liquide is the central hub of its global operations. From this strategic base, the company delivers superior industrial gases and services to customers around the world, wherever they are located.
Meaning and History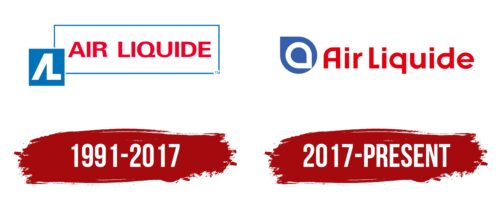 1991 – 2017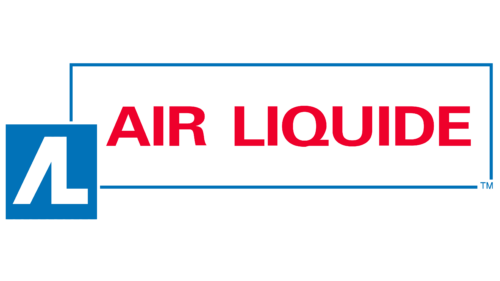 2017 – today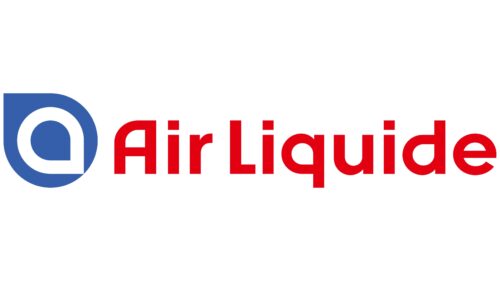 The official and business emblem of a French industrial gas company inspires confidence in customers, signaling that it is a reliable supplier and a qualified manufacturer. The emblem consists of two parts: text and graphics. First comes the personalized symbol formed by two drop-shaped elements. The central element is drawn in the form of a wide white stripe, the pointed end of which is directed downwards and to the right. For the background, the pointed end is directed upwards and to the left. The lettering follows – red, chiseled, with a balanced combination of angles and curves.
The shapes of the drops look graceful as if they are moving quickly. The white stripe almost looks like an arrow pointing to something important. The red letters are bold but not too flashy. The logo gives the impression that this company knows what it's doing and does it well without too much hype.
Air Liquide color codes
Medium Sapphire

Hex color:
#355fab
RGB:
53 95 171
CMYK:
69 44 0 33
Pantone:
PMS 7455 C
Lust

Hex color:
#e30011
RGB:
227 0 17
CMYK:
0 100 93 11
Pantone:
PMS Bright Red C