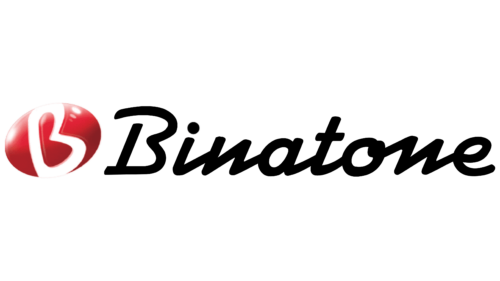 Binatone Logo PNG
| | |
| --- | --- |
| Founded: | 1958 |
| Founder: | Partap Lalvani, Gulu Lalvani |
| Headquarters: | Hong Kong, China |
| Website: | binatone.com |
Binatone, a consumer electronics brand, is part of the Hong Kong-based company Binatone Electronics International LTD. The company was established in London in the late 1950s by two Italian siblings who initially dealt in the sale of transistor radios imported from Hong Kong.
Over time, the company expanded its footprint, venturing into manufacturing various electronic items such as telephones, answering machines, pagers, and computer peripherals, primarily catering to the UK market. One of Binatone's standout product lines was its uniquely designed telephones. The 1980s witnessed the release of the renowned "Brick" phone, which boasted a distinctive wedge shape.
As the company progressed into the 1990s and 2000s, its product portfolio further broadened to include wireless accessories, cordless phones, dial-up modems, and electronics for children. These were made possible through licensing agreements with notable brands like Disney. During this time, Binatone also secured the rights to manufacture Formula 1-branded electronic gadgets such as headphones and walkie-talkies.
While originally operating manufacturing units in the UK, Binatone transitioned production to Asia in the 1990s, though its headquarters remained in London. It added several other electronic brands to its portfolio, including General Cable, Target, and Cygnet, and at its zenith, it employed thousands of people in the UK.
However, the 2000s brought about a decline in sales, prompting Binatone to divest most of its divisions. The company's primary focus has shifted toward producing budget-friendly tablets and accessories. Despite experiencing a downturn, Binatone enjoyed considerable success as a significant player in the mass-market electronics sector and as a telephone manufacturer in the UK and parts of Europe.
What is Binatone?

Binatone, initiated in 1958 by siblings Gulu and Partap Lalvani, has long been an innovator in consumer electronics. The company began its journey by producing transistor radios and soon climbed to a leading position in the industry. It remains a significant competitor today, known for unveiling quality products that are reliable and reasonably priced. Binatone has consistently stretched technological limits for over six decades with a portfolio spanning televisions, audio systems, and telephones.
Binatone color codes
Fire Engine Red

Hex color:
#cf232c
RGB:
207 35 44
CMYK:
0 83 79 19
Pantone:
PMS 185 C
Falu Red

Hex color:
#871f24
RGB:
135 31 36
CMYK:
0 77 73 47
Pantone:
PMS 7627 C
Black

Hex color:
#000000
RGB:
0 0 0
CMYK:
0 0 0 100
Pantone:
PMS Process Black C