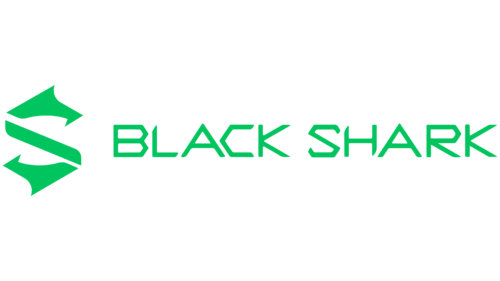 Black Shark Logo PNG
Black Shark: Brand overview
| | |
| --- | --- |
| Founded: | 2017 |
| Founder: | Pete Wu and Harrison Luo |
| Headquarters: | China |
| Website: | global.blackshark.com |
Black Shark is a Beijing-based company producing smartphones tailored to the gaming community. Established in 2016, this Chinese enterprise functions as a subsidiary of the well-known tech giant Xiaomi.
Devoted to providing an optimal mobile gaming experience, Black Shark designs its phones with top-of-the-line features. Each phone boasts superior processors, ultra-fast displays, touch-sensitive capacitive buttons, and state-of-the-art cooling systems, enhancing the gaming experience. The company has launched a series of popular models, with the Black Shark 3, Black Shark 4, and Black Shark 4 Pro standing out. These devices match the top specifications found in competing gaming brands.
However, Black Shark's portfolio extends beyond smartphones. The company also offers a variety of gaming accessories, such as controllers and attachable cooling fans, which further augment the user's gaming experience.
Black Shark has created its gaming ecosystem known as Black Shark Ecology. This platform serves as a community and meeting place for mobile gamers worldwide. While a significant proportion of the company's sales are made in mainland China and other Asian regions, its products are accessible on a global scale.
Despite being categorized as a niche brand, Black Shark has managed to carve out a successful space within the competitive world of gaming hardware startups. Much of this success is attributed to the backing and resources provided by its parent company, Xiaomi. By dedicating itself entirely to enhancing the mobile gaming experience, Black Shark has successfully filled a unique niche in the smartphone market.
Over the years, from its establishment in 2016 to 2022, Black Shark has unveiled five generations of its gaming smartphones, continually setting new benchmarks in the mobile gaming industry.
Meaning and History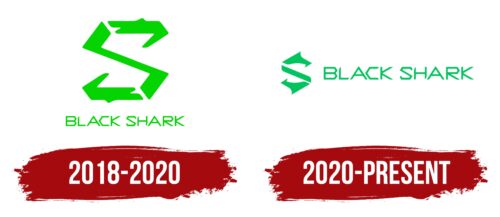 What is Black Shark?

Since its establishment in 2013, Black Shark, a smartphone brand originating from China, has been transforming the gaming sector. Conceived by Xiaomi's creator, Lei Jun, and inspired by the tenacious nature of its namesake, the black shark, the company swiftly cemented its prominence in the gaming smartphone industry with the 2016 launch of its debut product, the Black Shark 1. Black Shark has continually offered state-of-the-art gaming technologies to global gamers, stretching the limits of innovation with each product unveiling. The brand's dedication to ingenuity has propelled Black Shark to become a highly prosperous and impactful name in the world of technology.
2018 – 2020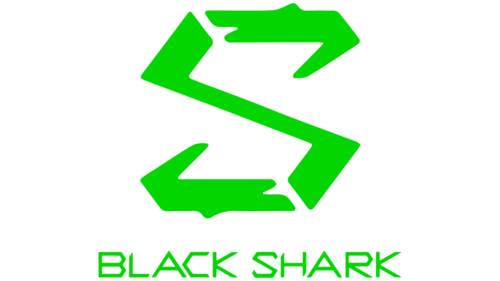 2020 – today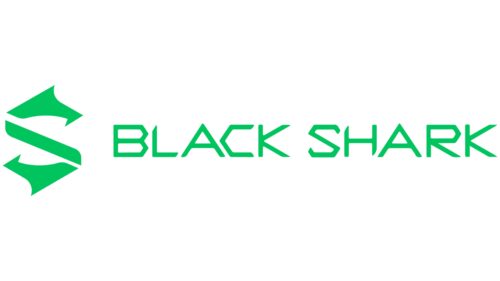 Black Shark color codes
UFO Green

Hex color:
#00c45d
RGB:
0 196 93
CMYK:
100 0 53 23
Pantone:
PMS 354 C