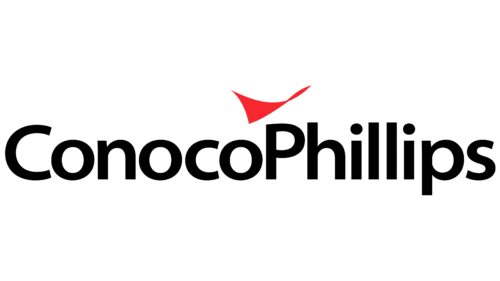 ConocoPhillips Logo PNG
ConocoPhillips: Brand overview
Headquartered in Houston, Texas, ConocoPhillips has been a pioneer in hydrocarbon exploration and production for more than a century. Founded by E.W. Marland in 1917 as Marland Oil Company, it quickly expanded its presence in the Mid-Continent region and acquired numerous oil and gas assets across the country. The merger of Marland Oil and Continental Oil Company in 1929 gave birth to Conoco Inc. and catalyzed innovation and progress in the oil and gas industry.
Conoco's breakthrough on Alaska's North Slope with the discovery of the Prudhoe Bay oil field in the 1960s changed the nation's energy world, cementing its position as a key supplier of oil to the United States.
In the following decades, Conoco expanded internationally through strategic partnerships and acquisitions in countries such as Norway, China, and Indonesia.
The merger of Conoco and Phillips Petroleum Company in 2002 was a historic milestone, forming ConocoPhillips and combining the companies' 130-year legacy.
Since the merger, ConocoPhillips has undergone a comprehensive transformation, optimizing its operations by divesting non-core assets and strategically investing in high-margin areas.
Throughout its journey, from the days of Marland Oil Company to ConocoPhillips' current success, the company has consistently demonstrated resilience and adaptability.
Meaning and History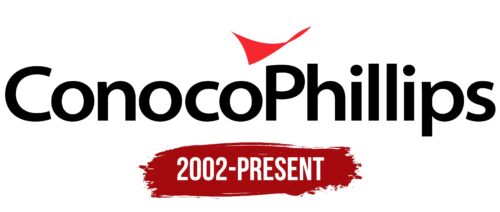 2002 – today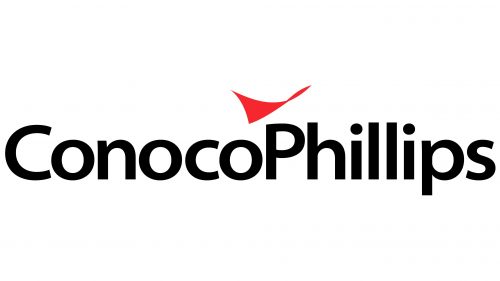 The ConocoPhillips emblem is not as flashy as its predecessors (Conoco and Phillips Petroleum), but it is more in line with the activities of an oil and gas company. The emblem symbolizes responsibility, reliability, and professionalism. It is a black inscription in a strict design with even and smooth glyphs. The only color spot is a red element hovering over the place where the two words are joined – between the letters "o" and "p." This symbolizes the flame resulting from the combustion of the products the company extracts. The flame is shaped like a curved ribbon.
The red ribbon-like flame indicates a dangerous but exciting part of the business – working with flammable substances. That little red flame gives the otherwise purely businesslike logo a touch of excitement. It's a little dash of spice in a simple design.
ConocoPhillips color codes
Ruddy

Hex color:
#f6272f
RGB:
237 25 45
CMYK:
0 89 81 7
Pantone:
PMS Bright Red C
Black

Hex color:
#000000
RGB:
0 0 0
CMYK:
0 0 0 100
Pantone:
PMS Process Black C