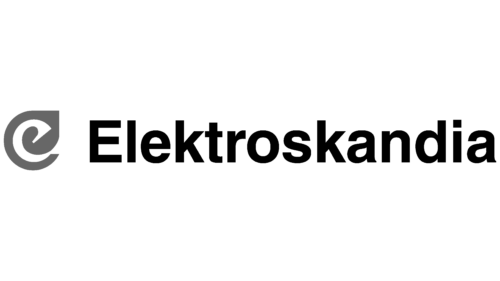 Elektroskandia Logo PNG
Elektroskandia: Brand overview
| | |
| --- | --- |
| Founded: | 1917 |
| Founder: | Sonepar Group |
| Headquarters: | Sollentuna, Stockholm, Sweden |
| Website: | elektroskandia.se |
Founded in Stockholm in 1921 by Karl Karlsson, Elektroskandia was a prominent Swedish retail brand specializing in consumer electronics and home appliances. Starting from a single storefront, the company gradually became one of Sweden's largest and most recognized electronics chains.
With its wide variety of products, including radios, TVs, refrigerators, washing machines, kitchen appliances, and audio equipment, Elektroskandia was a household name throughout the country. By the 1970s, the company's operations encompassed more than 130 stores throughout Sweden, employing thousands of people.
However, the landscape changed in the 1980s and 90s, with Elektroskandia facing stiff competition from new market entrants like Expert and other big-box electronics retailers. The pressure from these competitors eventually led to financial difficulties for the company. In 1996, Elektroskandia declared bankruptcy, and the following year, the retail chain Expert took over.
In the wake of the acquisition, most Elektroskandia stores were rebranded under the Expert name, leading to the disappearance of the Elektroskandia brand by the late 1990s. Despite its decline, Elektroskandia's 70-year history marks it as iconic in Swedish retail, particularly in the electronics and appliances sector.
Today, the legacy of Elektroskandia lives on as the foundation for Expert's leading position in the Swedish electronics retail market, serving as a reminder of its pioneering influence in the industry.
Meaning and History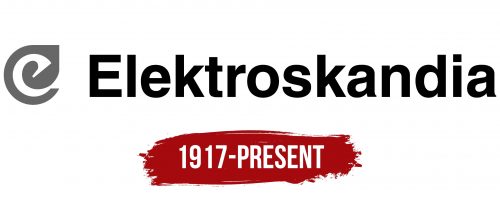 What is Elektroskandia?

Elektroskandia, established in 1917 by the Sonepar Group in Sweden, has evolved from a solitary lighting fixture provider to a globally recognized entity in electrical wholesaling. They offer diverse products, such as cables, switches, and sockets, catering to a broad customer base, including businesses and government agencies, and have delivered premium electrical solutions for over 100 years. Elektroskandia has maintained its reputation as a reliable supplier of electrical goods for clients globally and continues to do so today.
Elektroskandia color codes
Granite Gray

Hex color:
#676767
RGB:
103 103 103
CMYK:
0 0 0 60
Pantone:
PMS Cool Gray 10 C
Black

Hex color:
#000000
RGB:
0 0 0
CMYK:
0 0 0 100
Pantone:
PMS Process Black C