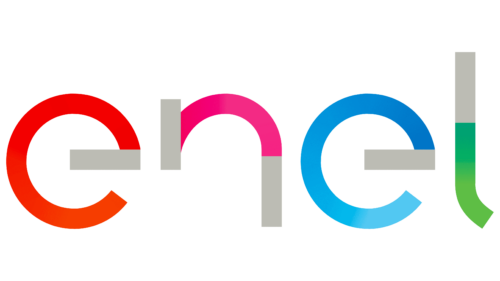 Enel Logo PNG
Enel S.p.A., a prominent player in Italy's energy sector for more than five decades, has changed the way electricity and gas are produced and distributed. Founded in 1962 as Ente Nazionale per l'Energia Elettrica (National Electricity Authority), the company has evolved into a global leader in electricity generation and distribution.
In 1992, Enel embarked on a journey of transformation, moving from a traditional business model to a joint stock company.
The pioneering liberalization of the electricity market in Italy in 1999 brought competition, efficiency, and innovation to the sector.
The privatization of Enel led to a change in the ownership structure: private investors acquired a significant stake in the company, reducing the role of the state. However, the Italian state, primarily through the Ministry of Economy and Finance, remains the largest shareholder, retaining a significant portion of Enel's share capital.
Enel's amazing growth has gone beyond the borders of Italy, bringing the company to a leading position in the global energy market. Today, Enel is present on different continents: in Europe, North and South America, Africa, and Asia, which confirms its status as a global leader in the industry.
Enel has diversified its energy portfolio through strategic investments, partnerships, and acquisitions, introducing renewable energy sources and sustainable development practices.
Meaning and History
1963 – 1982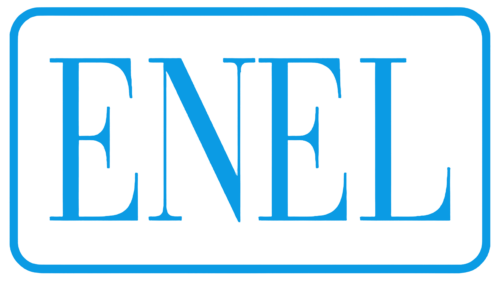 1982 – 1991

1991 – 1997

1997 – 2016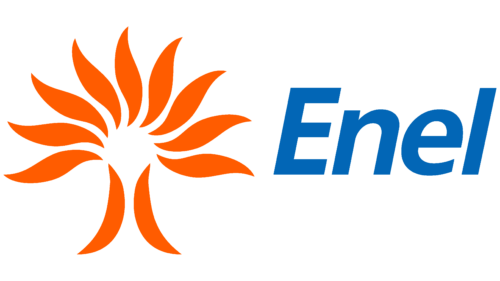 2016 – today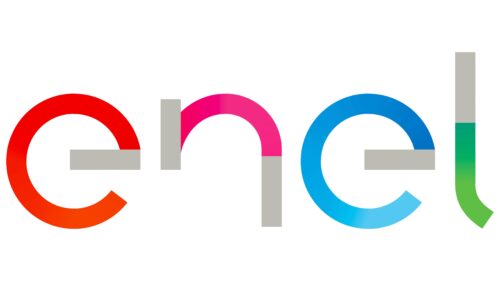 The bright logo of the Italian company indicates its involvement in the energy sector and its connection with the southern region. That is why the logo is multicolored: red, orange, pink, blue, green. It conveys the basic colors of the sunny region, expresses inner energy, and reflects authenticity. Although the letters look unfinished, this does not affect their legibility: the word "Enel" is easily recognizable. The font is lowercase, chiseled, and geometric, with a good balance of angles and curves. The letter "n" is missing its left part, and the letter "l" has a lower bend.
The missing parts of the letters "n" and "l" make you think like a puzzle that is fun to solve. And with all these colors, you can feel the warm sunshine and cool breezes, as if the logo itself is a little piece of the sunny south. This cool combination of tradition in the colors and innovation in the shapes tells a whole story.
Enel color codes
Red

Hex color:
#f30000
RGB:
243 0 0
CMYK:
0 100 100 5
Pantone:
PMS 172 C
Cerise Pink

Hex color:
#f32a84
RGB:
243 42 132
CMYK:
0 83 46 5
Pantone:
PMS 213 C
Rich Electric Blue

Hex color:
#0197dd
RGB:
1 151 221
CMYK:
100 32 0 13
Pantone:
PMS Process Blue C
Medium Sea Green

Hex color:
#2bb459
RGB:
43 180 89
CMYK:
76 0 51 29
Pantone:
PMS 354 C
Medium Gray

Hex color:
#bcbcb4
RGB:
188 188 180
CMYK:
0 0 4 26
Pantone:
PMS 413 C