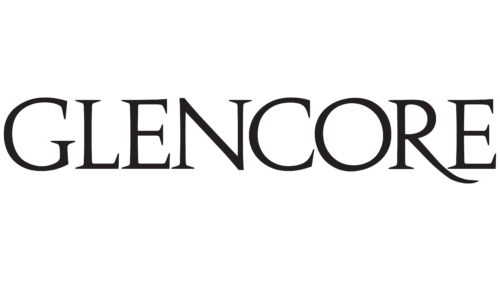 Glencore Logo PNG
Glencore plc, based in Switzerland, has come a long way since its humble beginnings in Baar, Switzerland. Initially a small commodity trading and mining company, Glencore has evolved into a major player in the global commodities market.
Founded in 1974 by renowned billionaire trader Marc Rich, Glencore, originally known as "Marc Rich + Co," quickly gained recognition for its boldness, pushing boundaries, and applying innovative trading strategies. Beginning with metals trading, particularly oil, and zinc, the company expanded its presence and influence in the metals industry.
In the 1980s and 1990s, Glencore made significant strides through strategic expansion into the coal industry. Through partnerships and the acquisition of coal mines around the world, Glencore secured a reliable supply of this critical energy resource.
In 2013, Glencore made history by merging with Xstrata, a major player in the mining industry. The merger of companies located in more than 150 regions around the world was a milestone in Glencore's history and cemented its leadership in commodity trading and mining.
By 2022, Glencore had become a leading global trader with a presence in virtually all major commodity markets. The company also owns and manages a diverse portfolio of mining assets in Africa, the Americas, and Australia.
Meaning and History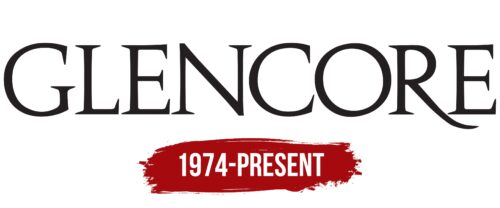 1974 – today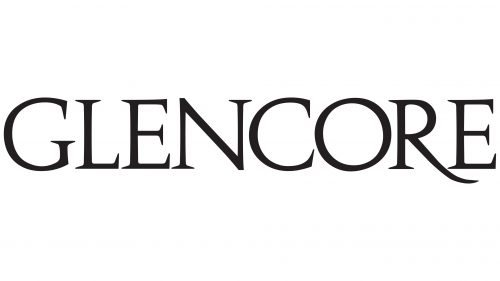 The logo of the Swiss oil and gas company is very simple but looks as if it could be the emblem of a music band or a video game. This impression is created by the elegantly elongated leg of the letter "R," which lengthens and goes under the neighboring "E." The other letters are also expressive with stylish cuts. They are pointed, spiky, and large. The font is uppercase, medium thickness. All elements of the emblem are black in color. The distance between the letters is small, but due to the narrow letters, the inscription does not look cluttered and is easy to read.
The pointed cuts of the letters make them look like guitars of rock stars or game weapons. The black color gives a serious look, but the letters keep it from being boring. It looks like a business suit with a rock and roll twist.
Glencore color codes
Black

Hex color:
#000000
RGB:
0 0 0
CMYK:
0 0 0 100
Pantone:
PMS Process Black C