TDK Logo PNG
| | |
| --- | --- |
| Founded: | December 7, 1935 |
| Founder: | Kenzo Saito |
| Headquarters: | Nihonbashi, Chūō, Tokyo, Japan |
| Website: | tdk.com |
TDK Corporation, an electronics enterprise based in Tokyo, Japan, has been a major player in the electronics industry since its inception in 1935. Initially, TDK focused on manufacturing ferrite cores, but over time, it gained recognition for its production of recording media such as magnetic tapes, CDs, and DVDs.
Beyond recording media, TDK's portfolio of electronic components is quite diverse, including capacitors, sensors, inductors, and protective devices. The company's product spectrum can broadly be categorized into passive components, active components, and recording media.
A notable aspect of TDK is its ownership of esteemed brands like TDK itself, EPCOS, InvenSense, Chirp, and Micronas. Under TDK's umbrella, these brands contribute to a varied product line that serves multiple sectors, including automotive, IT, industrial, and consumer electronics.
With a global footprint, TDK manages about 80 subsidiary companies worldwide and is listed on the Tokyo Stock Exchange. The corporation has a strong workforce of approximately 13,000 employees, with major production bases in Japan, Europe, and China.
In the fiscal year concluding in March 2022, TDK reported close to $10 billion in consolidated net sales, a testament to the company's significant role in the global electronics market. Known for the reliability of its products and innovative application of materials in creating its electronic components, TDK maintains a reputable standing in the electronics industry.
Meaning and History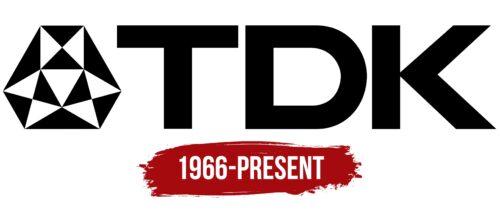 TDK color codes
Black

Hex color:
#000000
RGB:
0 0 0
CMYK:
0 0 0 100
Pantone:
PMS Process Black C