Zippo Logo PNG
In 1932, George G. Blaisdell, an entrepreneur from Bradford, Pennsylvania, was inspired by an Austrian windproof lighter. He decided to create his own version, calling it the Zippo. Little did he know that this creation would come to symbolize American ingenuity for generations to come.
Zippo lighters appeared in 1933 and immediately attracted everyone's attention. The unique brand quickly gained recognition and eventually became a ubiquitous product.
In 1936, Zippo received a patent for its emblematic lighter design, which was a turning point in the way cigarettes and cigars were lit.
Between 1941 and 1945, Zippo changed the direction of the company, moving from producing lighters for the civilian market to providing the military with essential products throughout World War II.
After the end of World War II, in 1946, Zippo resumed production of its legendary lighters for the general market.
In the 1950s, Zippo revolutionized the lighter industry by introducing a lifetime warranty, chrome plating, and custom engraving options. The company later expanded the range to include a variety of commemorative lighters, giving customers the opportunity to own a piece of heritage.
In the 1960s and 70s, Zippo lighters entered the vanguard of popular culture, becoming a necessity for people looking to make a statement. To meet the growing demand, the company opened new factories in the United States and Canada and began producing limited edition lighters that soon became valuable collector's items.
In the 1980s and 1990s, Zippo continued to evolve its industry by introducing windproof bellows and fuel gauges.
Since the 2000s, Zippo has maintained its popularity by constantly releasing new models and designs to keep up with current trends.
Meaning and History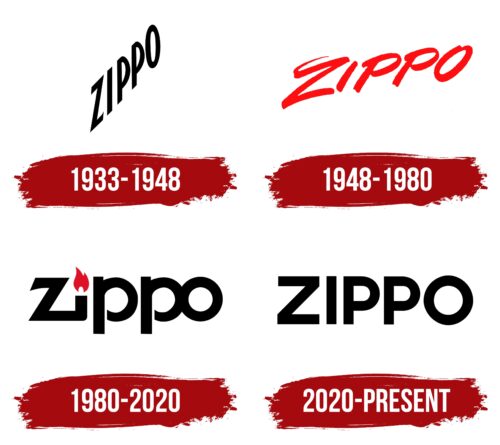 1933 – 1948

1948 – 1980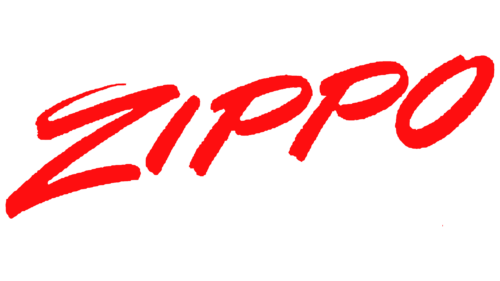 1980 – 2020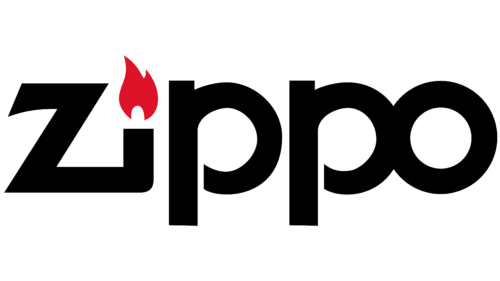 2020 – today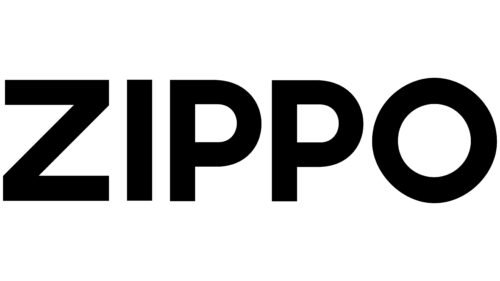 The Zippo logo is simple and credible, with its business-like style emphasizing only one thing – the name. The word is written in a strict, uppercase font. The letters are voluminous, even, smooth, and typed in a sans-serif font. The black text takes up all the space on the emblem, beautifully balancing the angles and curves. It is flat and two-dimensional, which corresponds to the fashionable minimalism.
The use of capital letters in the logo says, "We are confident and strong." The choice of black color says, "We are serious and reliable," but without too much hype. The flat two-dimensional shape gives the logo a modern look, signaling that the brand is keeping up with the times.
Zippo color codes
Black

Hex color:
#000000
RGB:
0 0 0
CMYK:
0 0 0 100
Pantone:
PMS Process Black C