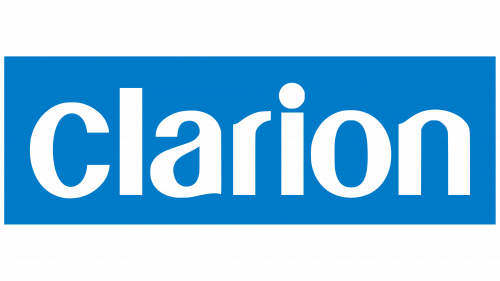 Clarion Logo PNG
| | |
| --- | --- |
| Founded: | December 18, 1940 |
| Founder: | Faurecia Clarion Electronics |
| Headquarters: | Saitama, Saitama, Japan |
| Website: | clarion.com |
Clarion, a Japanese company, is recognized globally for manufacturing car audio systems, navigational tools, and additional electronic accessories. Founded in 1940 as Hakusan Wireless Electric Company, the Tokyo-based enterprise rebranded itself as Clarion in 1975.
The company boasts an extensive portfolio of aftermarket car electronic products such as stereo head units, speakers, subwoofers, amplifiers, and multimedia systems. Beyond this, Clarion is a significant original equipment manufacturer (OEM), supplying factory-installed entertainment systems, GPS navigation, and dashboard technology to auto manufacturers.
A trailblazer in its field, Clarion introduced the first in-car CD player in 1983 and was at the forefront of creating built-in navigation systems during the 1990s. Clarion has diversified into crafting home and marine audio products, along with smart Internet of Things (IoT) devices.
The company maintains a global marketing and sales network with production facilities across Japan, the Philippines, China, and Malaysia. Some notable product lines that have made their mark include the MAX986HD car stereo, VX401 multimedia receiver, and Clarion Marine audio systems.
Clarion is part of the Hitachi Astemo automotive group and sustains a strong connection with its parent company, Hitachi. Globally renowned, the Clarion brand holds a solid position in the car and marine audio markets, rivaling prominent brands such as Pioneer, JVC, and Alpine.
Meaning and History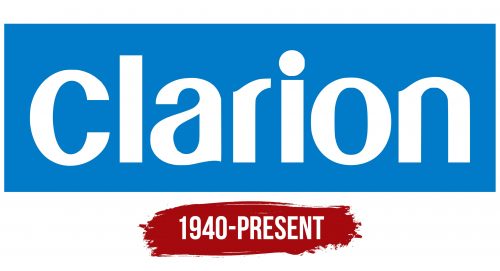 What is Clarion?

Clarion, a pioneering force in the automotive audio and navigation systems sector, has been innovating since its inception in 1940. Initially established as Hakusan Wireless Electric Company in Tokyo, Clarion earned its reputation by producing battery-powered domestic radios. In 1943, a merger took place with Takizawa Wireless Electric Industries Co., Ltd., leading to the creation of the rebranded Teikoku Dempa Company. Being an early trailblazer in the automotive audio arena, Clarion has maintained its industry leadership, with its products celebrated for their high quality and state-of-the-art attributes.
Clarion color codes
Cinnamon Satin

Hex color:
#cf6689
RGB:
207 102 137
CMYK:
0 51 34 19
Pantone:
PMS 7423 C
Black

Hex color:
#000000
RGB:
0 0 0
CMYK:
0 0 0 100
Pantone:
PMS Process Black C