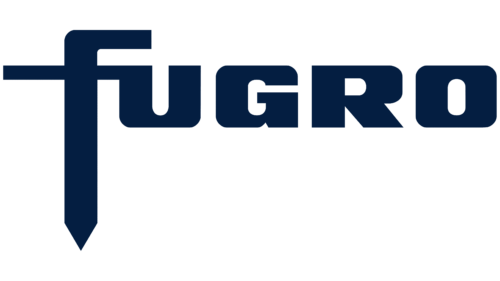 Fugro Logo PNG
Based in Leidschendam, Netherlands, this Dutch multinational publicly traded company has an impressive history and is one of the industry leaders.
Founded in 1962 by Cornelis "Kees" Joustra, Fugro began its journey as "Ingenieursbureau voor Funderingstechniek en Grondmechanica," which translates to "Foundation Engineering and Soil Mechanics Company."
Recognizing the growing demand for its expertise in soil mechanics, Fugro expanded its horizons by entering the marine sector. Leveraging the capabilities of advanced underwater sonar and robotics technologies, Fugro has revolutionized the marine services industry.
Fugro's global presence has expanded exponentially, with operations in 60 countries and 10,000 employees. With an extensive network of offices and facilities around the world, Fugro provides services on a truly global scale to meet the needs of its customers.
Fugro's success is driven by its exceptional leadership team. Mark Heine serves as CEO and Chairman of the Board, setting the company's strategic direction and overseeing its operations. Harry L.J. Noah serves as Chairman of the Supervisory Board, providing invaluable guidance and oversight to the management team.
Meaning and History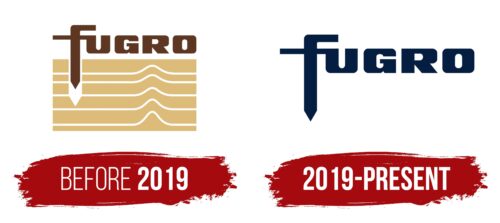 before 2019
2019 – today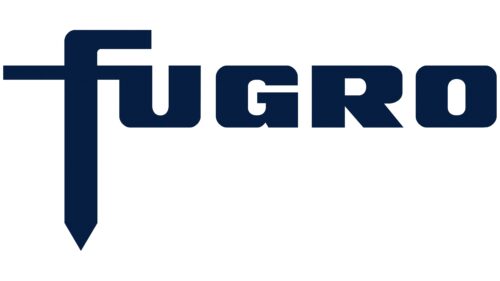 The Fugro logo is simple. There is nothing to distract from the main thing – the name of the Dutch company. However, there is a graphic element in the text that looks like a large nail or a stake, which is hammered into the ground during surveying works. It is stylized as the first letter – capital "F." The other letters are not lowercase but are still about half the size of the initial character. In addition, the crossbar of the letter "F" flows smoothly into the neighboring letter "U." There is a small gap between the rest of the letters. The font is embossed, blocky, and very bold.
The large letter "F" stands out as if it is the leader of the pack and sets the tone for the others. The spaces between the letters make it easy to read, but at the same time, give the logo a modern look. The very bold font makes the logo hard to miss, making it seem strong and unchanging.
Fugro color codes
Space Cadet

Hex color:
#041e41
RGB:
4 30 65
CMYK:
94 54 0 75
Pantone:
PMS 2768 C