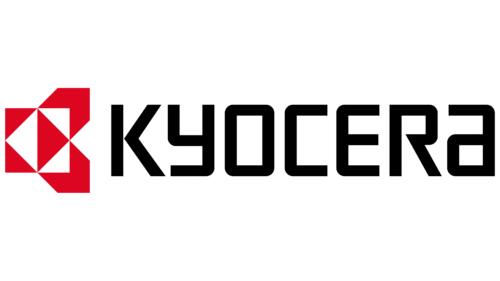 Kyocera Logo PNG
| | |
| --- | --- |
| Founded: | 1959 |
| Founder: | Kazuo Inamori |
| Headquarters: | Kyoto, Japan |
| Website: | global.kyocera.com |
Established in 1959 by Kazuo Inamori, Kyocera, a multinational company based in Kyoto, Japan, specializes in manufacturing ceramics and electronic products. It was not until 1982; however, the company became known as Kyocera.
The firm is renowned for its diversified portfolio, including electronic components, fine ceramics, semiconductor parts, solar cells, smartphones, printers, and medical equipment. Kyocera is also recognized for its innovative contributions to ceramic technologies and the extensive incorporation of ceramics in its electronic goods.
Kyocera has categorized its business into several primary segments, including Fine Ceramic Components, Semiconductor Components, Electronic Devices, and Telecommunications Equipment. The products and components produced by Kyocera cater to a wide array of sectors, including but not limited to automotive, telecommunications, industrial machinery, information technology, medical, and environmental industries.
Kyocera is a multinational company that employs over 70,000 individuals worldwide and boasts production facilities across Asia, Europe, and North America. The company, listed on the Tokyo Stock Exchange, reported global revenues exceeding $14 billion in the fiscal year 2022.
Meaning and History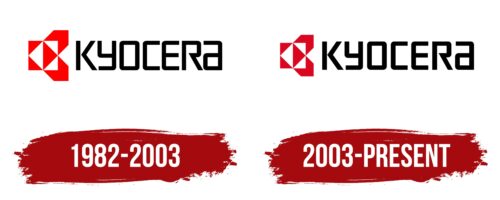 1982 – 2003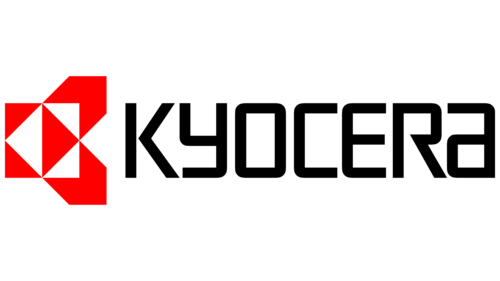 2003 – today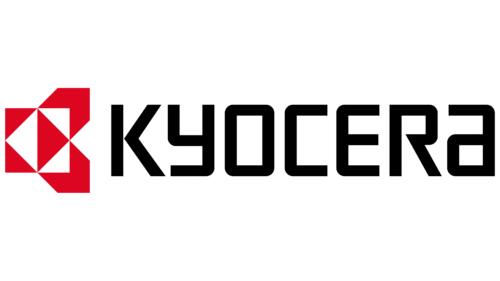 Kyocera color codes
Cadmium Red

Hex color:
#dc0621
RGB:
216 25 32
CMYK:
0 88 85 15
Pantone:
PMS Bright Red C
Black

Hex color:
#000000
RGB:
0 0 0
CMYK:
0 0 0 100
Pantone:
PMS Process Black C