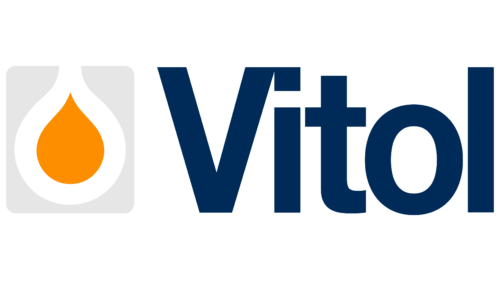 Vitol Logo PNG
Vitol, the world's leading independent oil trader, was founded in Rotterdam in 1966 by Henk Vietor and Jacques Detiger. Over the years, this Swiss-headquartered Dutch multinational has grown significantly, with crude oil and petroleum product deliveries reaching 7.9 million barrels per day in 2021.
Vitol's story begins from humble beginnings: Viethor and Detiger initially traded barges of fuel oil from the ARA to the Rhine. However, their ambitions were not limited to these small-scale operations. In 1968, Vitol opened its first Swiss office in Zug, followed by a London office in 1969. Vitol gained momentum in the following decades, expanding and opening offices in the US, Singapore, and other crucial markets in the 70s and 80s.
Ian Taylor joined Vitol in 1985, reinvigorating the crude oil trading business. His hard work paid off when he became Vitol's CEO in 1995 and Chairman in 2004 – as chairman of the board of directors. Under Taylor's leadership, Vitol not only expanded its business but also diversified through the acquisition of refining assets such as the Come by Chance refinery in Newfoundland, Canada, as well as the introduction of new commodities such as metals and coal. Taylor's strategic leadership has propelled Vitol to the top of the industry.
Vitol has grown from a humble Dutch trading company into a dominant global energy and commodities trading company. The company now operates in more than 20 countries and has more than 40 offices worldwide. Employing more than 4,000 people, Vitol's broad range of activities includes trading, logistics and distribution, refining, shipping, terminals, exploration and production, power generation, and retail. This extensive presence underscores Vitol's leadership position in the industry.
Although Vitol has long been a significant player in the oil market, there have been recent allegations that it has contributed to price volatility and market manipulation. In response, Vitol has strongly denied any wrongdoing, claiming that its operations are transparent and ethical.
Vitol's impressive position in the global energy and commodity markets ensures its continued growth in the future. Despite criticism, Vitol's strong presence in the industry ensures that it remains a significant market player.
In 1966, Henk Vietor and Jacques Detiger founded Vitol in Rotterdam, which has become one of the world's leading energy and commodities trading companies.
In 1968, Vitol expanded its global presence by opening its first Swiss office in Zug.
In 1969, the company opened its first representative office in London, marking a new stage in the company's development.
In 1974, Vitol entered the US market, beginning its journey as one of the world's leading energy and commodities companies.
In 1979, Vitol entered the Singapore market, ushering in a new era.
In 1985, Ian Taylor joined the company to enter the crude oil trading business.
In 1995, Ian Taylor was appointed CEO of Vitol, marking a period of growth and prosperity for the company.
In 2004, Ian Taylor took over as chairman of Vitol's board of directors, guiding the company to further success.
In 2006, Vitol took a significant leap forward with the creation of VTTI, a data storage company that has become one of the industry leaders.
In 2007, Vitol strengthened its position in the oil and gas industry by acquiring a 90% stake in Fujairah Refining Company.
In 2016, Vitol, the world's leading independent oil trader, celebrated its 50th anniversary by reviewing its remarkable journey and paying tribute to those who have contributed to its success.
Meaning and History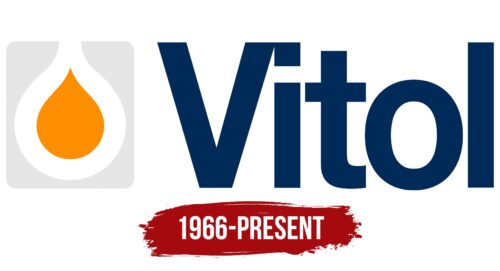 1966 – today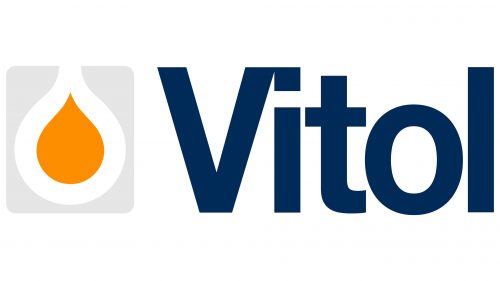 The Vitol logo prominently features a drop representing a hypothetical oil, fuel, or other type of liquid. This drop is the first thing you see, and it is colored bright orange. To the right of it is the name of a Swiss-Dutch full-service oil company with a full cycle of crude development. The lettering is dark blue with vertically elongated lowercase letters. The bold font is not serifed. The point of the lowercase "i" and the upper right side of the upper case capital "V" are connected, making them part of a single design.
The bright orange blob is eye-catching, making you immediately think of energy. And the way the "i" and "V" are connected is a graceful detail. It makes the whole name look like one as if they are all together.
Vitol color codes
Cool Black

Hex color:
#002b59
RGB:
0 43 89
CMYK:
100 52 0 65
Pantone:
PMS 655 C
Dark Orange

Hex color:
#fc8e00
RGB:
252 142 0
CMYK:
0 44 100 1
Pantone:
PMS 151 C
Platinum

Hex color:
#e6e6e6
RGB:
230 230 230
CMYK:
0 0 0 10
Pantone:
PMS 663 C