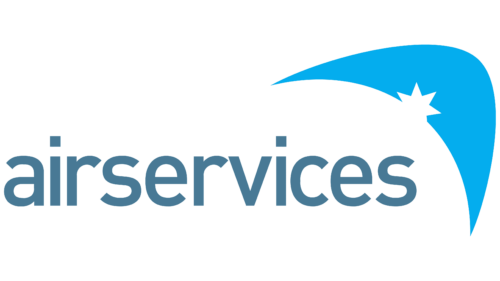 Airservices Australia Logo PNG
Airservices Australia logo encapsulates the brand's commitment to modernity and efficiency in its essential role overseeing air traffic across the continent.
Embrace of Minimalism: The brand has chosen a minimalist approach for its logo, resonating with a desire for simplicity and directness. This decision ensures instant recognizability and reflects the company's straightforwardness.
Lowercase Typography: The exclusively lowercase letters signify a sense of accessibility and approachability. While bold and sans-serif, the font still exudes its unique charm with diagonal cuts at the ends of the letters. These subtle details add a touch of originality to the design, making it stand out.
Harmonious Color Palette: The gray-blue of the text paired with the blue boomerang element creates a harmonious blend. These colors evoke trust, reliability, and professionalism, essential traits for a company that plays a pivotal role in air traffic management.
Symbolic Boomerang Element: The boomerang, an iconic representation of Australia's heritage, also has a cutout resembling an incomplete star with many rays. This design element doubles as a symbol of flight. The resemblance of the boomerang to the front part of an airplane further underscores the company's core operations.
Flight and Heritage Combined: The boomerang's shape and resemblance to an aircraft's front emphasize the company's dedication to ensuring safe and efficient flight operations. The boomerang is a nod to Australia's rich cultural history, marrying tradition with modern responsibilities.
Airservices Australia: Brand overview
| | |
| --- | --- |
| Founded: | 6 July 1995 |
| Founder: | Australian Government |
| Headquarters: | Canberra, ACT, Australia |
| Website: | airservicesaustralia.com |
Airservices Australia, an enterprise owned by the government, is the primary provider of air navigation services within Australia's airspace. This role was taken over by the Federal Airports Corporation when Airservices Australia was formed in 1995.
This organization manages and operates air traffic control towers at significant civilian airports throughout Australia. It extends its services within Australian Flight Information Regions up to a distance of 12 nautical miles off the coast. The organization's role is not limited to air traffic control but also extends to providing services like aeronautical data, telecommunications, radio navigation aids, and aviation rescue fire fighting, among others.
Airservices Australia manages approximately 11% of the world's airspace. In 2021 alone, the organization oversaw more than 4 million aircraft movements. The organization's workforce comprises roughly 3,500 air navigation professionals, including air traffic controllers.
Its operations run continuously throughout the day, from two major centers located in Melbourne and Brisbane and various airport towers across the country. Despite being governed by a board of directors appointed by the Australian Government, the organization operates commercially.
In managing Australian skies, Airservices Australia prioritizes safety, efficiency, environmental responsibility, and service to the community. Its integral role in the aviation sector significantly contributes to the seamless air travel operations within and beyond Australia's borders.
Meaning and History