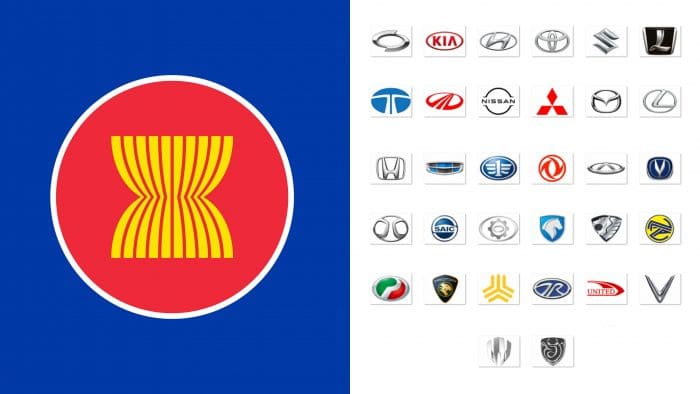 Starting in the middle of the last century, Asia began to catch up with Europe and the United States in car production. The most developed auto industry in Southeast Asian countries includes China, Japan, and South Korea. Local companies started middle-class building cars using cheap labor. Recently, the trends have changed, with luxury vehicles produced by local brands on the market. But the prevailing, as before, are mass-market models.
What is Asian Car Brands?

The Asian auto industry is represented by brands of cars that local companies produce. It is most developed in Southeast Asia – primarily in South Korea, Japan, and China. But there are also car brands from other countries: Vietnam, Thailand, Sri Lanka, Pakistan, Iran, Malaysia, UAE, Taiwan, India, and Indonesia.
China
China is one of the pioneers in the automotive industry and is, therefore, the leader in the number of cars, trucks, and commercial vehicles produced annually. Although not all PRC enterprises can compete with foreign concerns, there are quite well-known brands in this country that are not inferior to competitors either in quality or technology. The Chinese auto industry has also managed to master the manufacture of cars that meet European environmental standards.
1

SAIC Motor (1955-Present)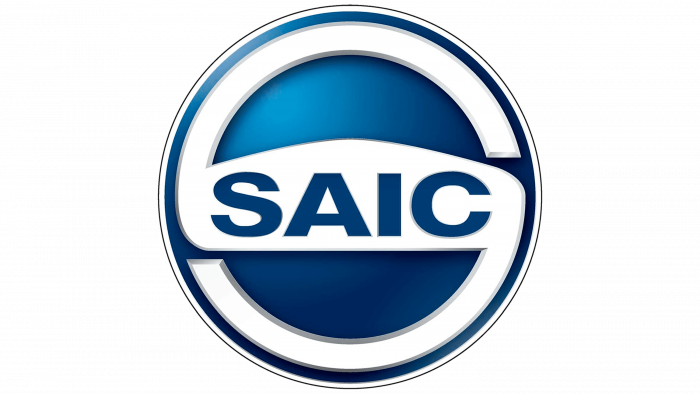 SAIC is the absolute record for the number of cars sold among Chinese automakers. He not only produces commercial and light vehicles but also tries to adapt them to modern trends. For example, this company was the first to undertake the study and implementation of intelligent technologies that should simplify the driving process.
Also, SAIC is trying to popularize the use of new energy sources, for which it develops modern electric and hybrid vehicles. The main models of this type are the Roewe E50 and Baojun E100. There are also several joint projects with Iveco, Volkswagen, General Motors, and other foreign manufacturers.
2

Changan Automobile (1862-Present)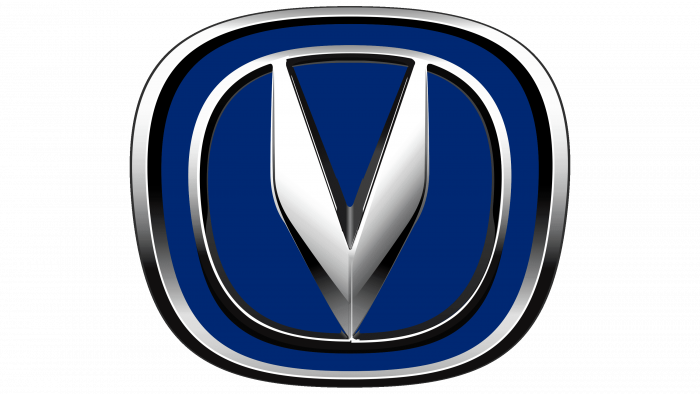 "Time-tested reliability" – this is how the name of the company is translated, which has existed for more than 150 years and has been producing high-tech cars for about 40 years. Changan Automobile is part of the state-owned machinery corporation China South Industries Group, specializing in passenger vehicles' manufacture. Also, its product range includes SUVs and trucks.
It is a leading Chinese manufacturer known for its technological development. One of the latest innovations is a car with a modern self-driving system. In total, the company has 180 laboratories and several dozen factories in different countries.
3

Chery (1997-Present)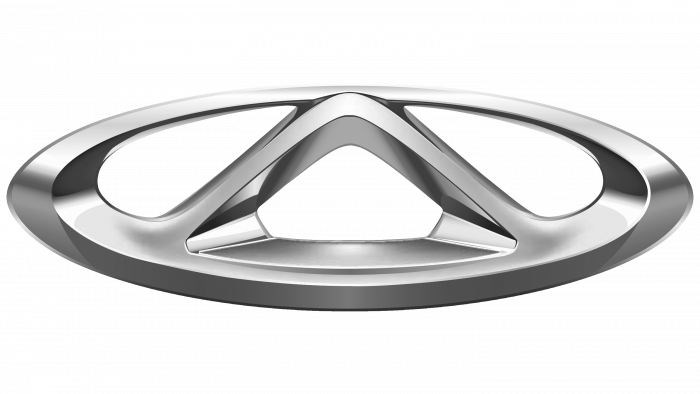 In 1997, Chery Automobile Company was established in the small provincial town of Wuhu. In just a few years, the small company has grown to a large automaker scale, which has entered many countries' markets. Moreover, the manufacture of vehicles at Chery factories did not begin immediately, but in 1999. Until 2001, the enterprise was limited in rights due to the lack of a license and could only supply local officials' taxis.
The company owes its success to cooperation with car designers Cavax, Pininfarina, and Bertone and with design firms Mitsubishi Automotive Engineering and Lotus Engineering. And joint projects with world-famous brands Chrysler and Fiat helped her to increase sales.
4

Geely (1986-Present)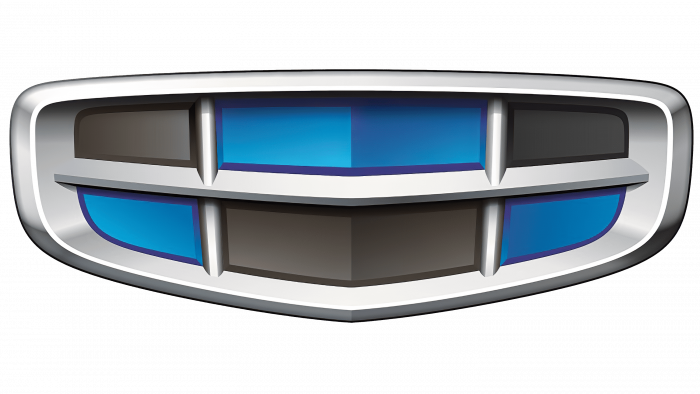 The Chinese company Geely specializes in the production of commercial and passenger vehicles. Its history is divided into three eras. The first one began in 1997 when the company started manufacturing vans. Before this, Geely's main products were refrigerators (since 1986) and scooters (since the mid-1990s).
The manufacturer now owns several large divisions and about a dozen brands, including Volvo, a brand acquired from Ford in 2010. The company is headquartered in Hangzhou and has factories in different countries. As far as Geely's name is concerned, it is a variant of the original name Jílì, which translates to "auspicious."
5

Dongfeng Motor (1969-Present)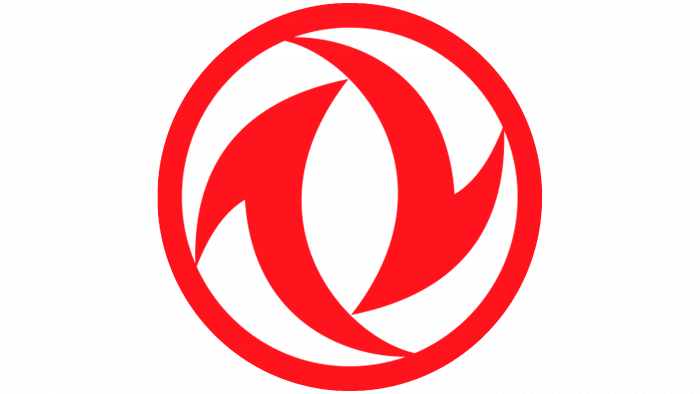 The predecessor of Dongfeng Motor is Second Automobile Works Co., Ltd., founded in 1969 and starting production of cars in mid-1975. At the end of 1975, Dongfeng was given a new name, which means "East Wind." If the enterprise's first vehicle was a military one, then the second model EQ140 5t Heavy-Duty Truck marked civilian vehicles' transition.
In 1987, the firm achieved success, becoming one of the top three truck manufacturers worldwide. And in 2006, the ten-thousandth Ruiqi pickup truck was assembled at its factories. For its many achievements, the company has received awards both in China and abroad. Its latest developments include electric and natural gas vehicles.
6

FAW (1953-Present)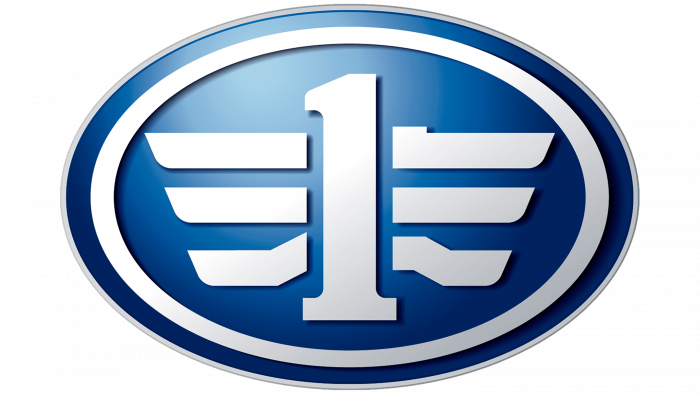 The expanded name FAW sounds like First Automotive Works and fully justifies itself because it was with this company that the Chinese auto industry's history began. She built the first automobile plant in the PRC, where she began producing vehicles in 1958. Now the oldest automobile enterprise manufactures cars and small cars, buses, SUVs, and trucks of various tonnages.
7

BAIC (1988-Present)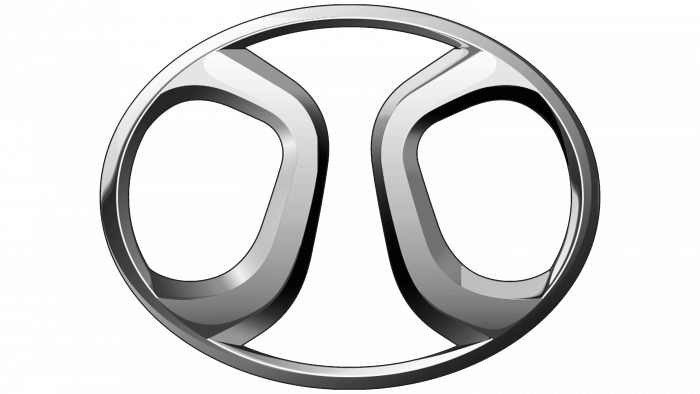 BAIC is a state-owned company with a wide range of products. It manufactures military vehicles, light trucks, buses, construction, and agricultural equipment. In addition to commercial vehicles, the company produces electric vehicles and passenger cars with gasoline engines. BAIC's subsidiary brands include Foton Motor, BJEV, Beijing Automobile Works, BAIC Motor.
India
India's auto industry ranks sixth in the world. In this country, the automotive industry is one of the most important sectors of the economy: its GDP share is more than 7%. Local manufacturers are actively exporting four-wheeled and two-wheeled vehicles, and the share of sales abroad is growing noticeably every year. The main products are passenger cars. But there are also popular Indian commercial vehicle brands such as Tata.
1

Mahindra & Mahindra (1945-Present)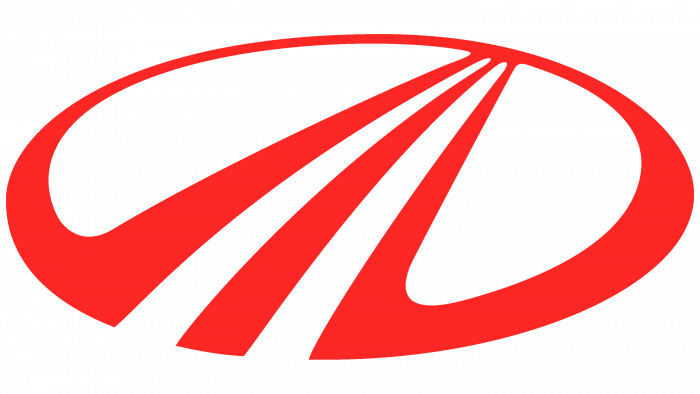 Mahindra & Mahindra has been around for over seven decades and spans industries ranging from aerospace to bus manufacturing. But once, it was an ordinary steel business, opened in 1945 by enterprising entrepreneurs. Many years ago, the first Indian truck was released under the Mahindra brand, and now modern commercial vehicles, pickup trucks, electric vehicles, and other forms of transport are being manufactured.
2

Tata (1945-Present)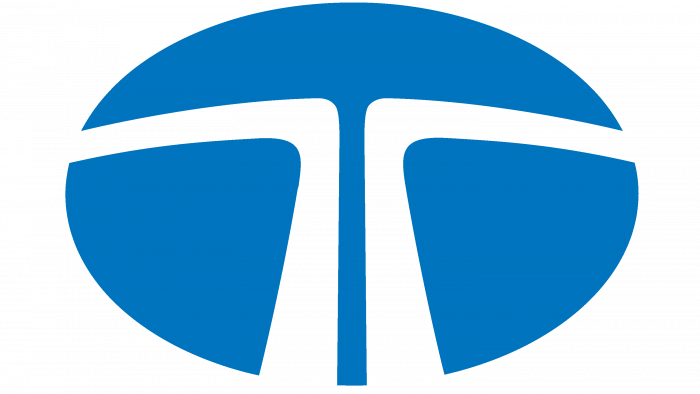 Tata Motors is owned by the Tata Group Corporation, which was named after Jamsetji Nasarwanji Tata. The automobile company traces its history back to 1945 as a locomotive manufacturer. Its current range is much wider and includes vehicles from different brands, including Land Rover and Jaguar. The Tata company is known as the creator of the air vehicle prototype and the developer of the cheapest car in the world – the subcompact hatchback Nano.
Japan
The Japanese car industry is famous all over the world for its high manufacturability and consistent quality. At the same time, five automotive corporations stand out in the country: Suzuki, Mazda, Honda, Mitsubishi, and Toyota. These are generally recognized leaders who entered the PRC's domestic market and opened many subsidiaries in different countries.
1

(1937-Present)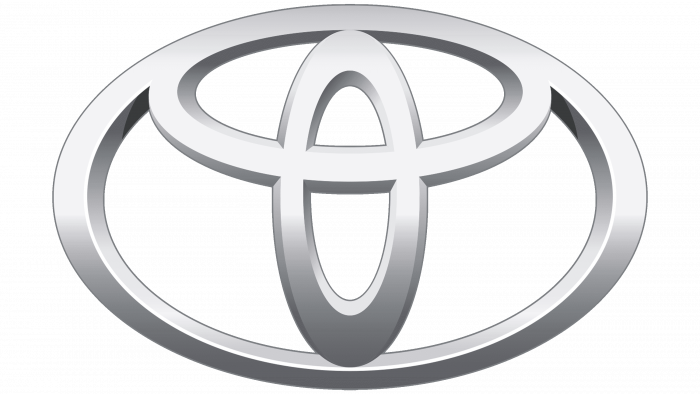 Toyota's history began with textile machinery manufacturing and ended with a small private business expanding to the scale of global automotive concern. More than 85 years have passed since the company released its first car. Much more technology is used in modern models, but the main thing has been preserved: Toyota's desire for progress and prestige.
2

Honda (1948-Present)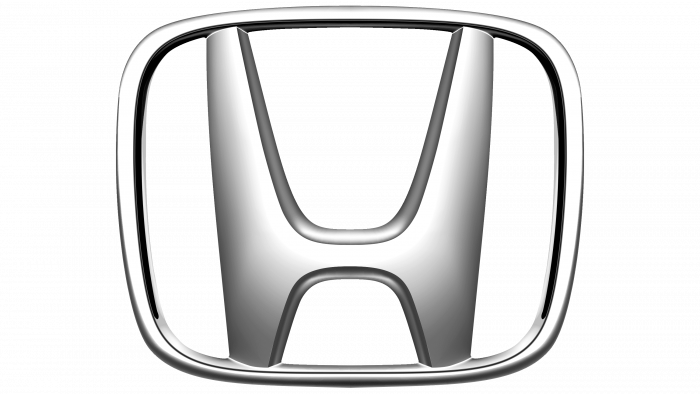 Honda is another old Japanese concern. This automaker appeared in 1946 thanks to the efforts of a design engineer who took up scientific activities. The first products of the enterprise were low-power engines and mopeds. Cars entered the assortment much later: they were vans, and after the – racing cars. Now the model range is dominated by high-speed sports cars.
3

Nissan (1933-Present)

Nissan was formerly called Dat Jidosha Seizo because its main business was making cars under the Datsun brand. Then the managers reoriented the company to the production of passenger cars (in 1931) and gave it a current name (in 1934). Nissan has decided not to limit the model range, so it offers a wide range of vehicles – from SUVs to small cars.
4

Suzuki (1909-Present)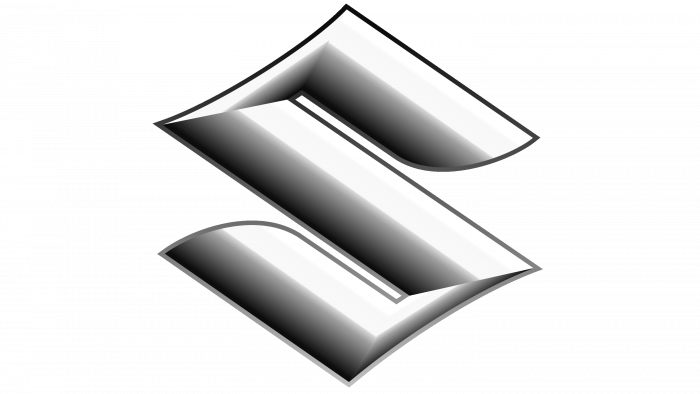 Suzuki's first specialization was the textile industry, which it successfully pursued from 1909 to the early 1950s. But with the growing popularity of the automotive industry, the company moved from the manufacture of looms to the production of small vehicles. It managed to change several names throughout its history, acquire a Maruti Suzuki India subsidiary, and increase production to record levels.
5

Lexus (1983-Present)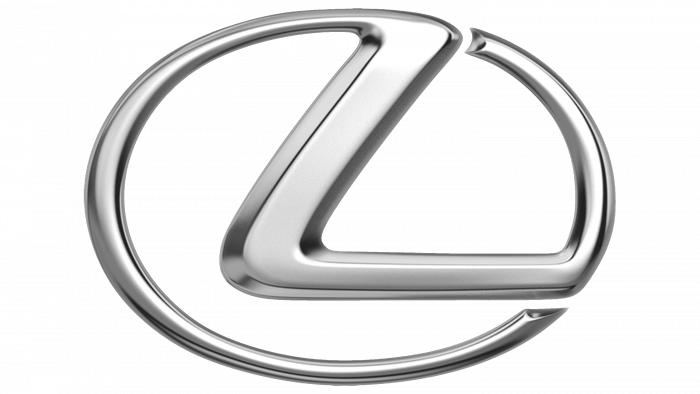 Lexus is a successful Toyota Motors Corporation project, the decision on creating which was made by the owner of the concern himself at one of the secret meetings. This happened in 1983. Moreover, Lexus was conceived as a luxury car brand, which will produce prestigious Toyota models for export mainly to the United States. But luxury crossovers, SUVs, and passenger cars quickly became popular around the world.
6

Mazda (1920-Present)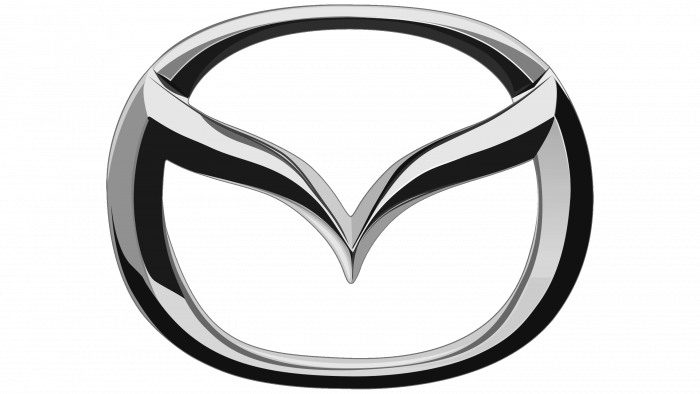 The founded in 1920, Mazda's first specialization was cork. But it changed its priorities and, 11 years after its debut on the domestic market, it started producing three-wheeled scooters. In the post-war period, freight transport began to leave the conveyors, and cars appeared only in the 1960s. The Mazda range has expanded to include minibusses, buses, roadsters, pickups, crossovers, and sports cars, which speaks of its constant development.
7

Mitsubishi (1970-Present)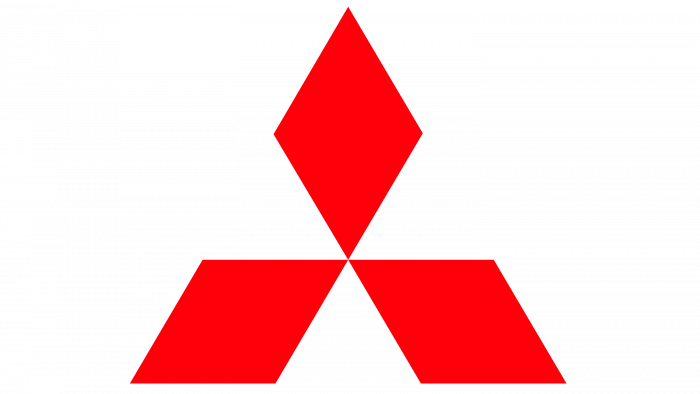 The automobile concern Mitsubishi in the past was a ship repair and shipbuilding company because, at the time when it appeared (1873), the automobile industry did not yet exist. The first production car of the manufacturer, Model-A, appeared in 1917. But the war prevented Mitsubishi from continuing the chosen path, so the production of cars was paused. It was renewed only in 1960. Since then, the range of equipment has expanded significantly and includes various vehicles – from compact city sedans and hatchbacks to heavy trucks and buses.
South Korea
South Korean cars are the embodiment of safety, reliability, modern technologies of our design, and European design. This is confirmed by many world ratings, which recognize the Asian country as one of the global automotive industry leaders. The list of brands is rather limited compared to China or Japan, but this is offset by a large selection of models in different price categories.
1

Hyundai (1967-Present)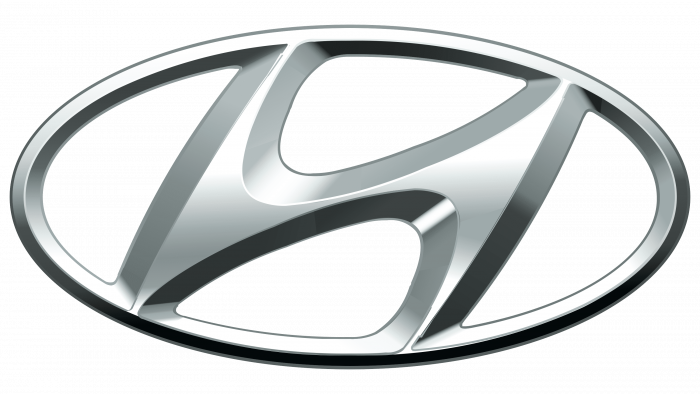 What are car brands made in Asia?
The main list of Asian car brands includes SAIC Motor, Chery, Geely, Dongfeng Motor, FAW from China, Mahindra & Mahindra, Tata from India, Toyota, Honda, Nissan, Suzuki, Lexus, Mazda, Mitsubishi from Japan, Hyundai, Kia, Renault Samsung from South Korea, Esemka from Indonesia, Luxgen from Taiwan, W Motors and Zarooq Motors from the UAE, as well as many car brands from these and other Asian countries.
The first Hyundai car plant was built in the late 1960s in Seoul, where its headquarters are still located. Before that, the mainline of business was the construction of ships. Export of cars began in 1976 when the Hyundai brand gained recognition in the domestic market of South Korea. A new era in the automaker's history was marked by purchasing a stake in the Kia Motors Corporation, which led to significant economic growth.
2

Kia (1944-Present)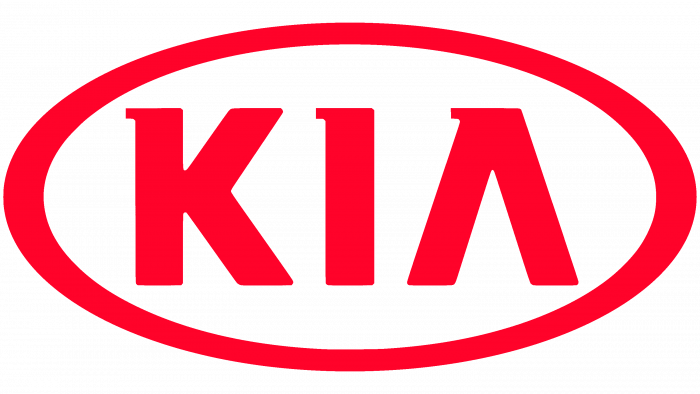 Kia Corporation is a popular South Korean automaker engaged in the manufacture of two-wheeled vehicles at the dawn of its activity: first bicycles and then scooters. More than 30 years passed before the company moved into the automotive business. Her first car, produced in 1977, was licensed by Mazda. In the 1990s. Kia started to have financial problems, so a part of its shares was bought by Hyundai concern.
3

Renault Samsung (1994-Present)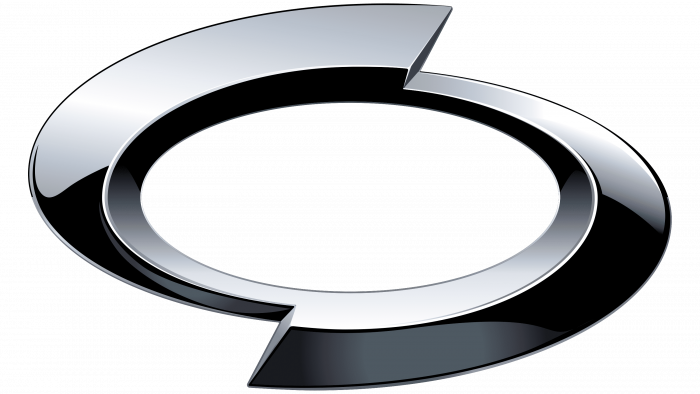 The Renault Samsung brand creators are two corporations: the French Renault (majority shareholder) and the South Korean Samsung Group (through its subsidiary Samsung Card). Moreover, Renault has not always been the owner of a joint venture: earlier, its place was occupied by Japanese Nissan, which was one of the co-founders of this project. With the arrival of the French automaker, the range has expanded significantly. Now it includes not only gasoline cars but also modern electric cars.
Other
Not all Asian car manufacturers are based in China, India, Japan, and South Korea. Other countries also have their brands known, if not on the international market, then at least at the local level. Among them are the Indonesian brand Esemka, Taiwanese Luxgen, Emirati W Motors, Malaysian Perodua, Iranian SAIPA, and Thai Rung Union Car. They are inferior in popularity to global concerns but have achieved sufficient results in the automotive industry's history.
1

Esemka (Indonesia)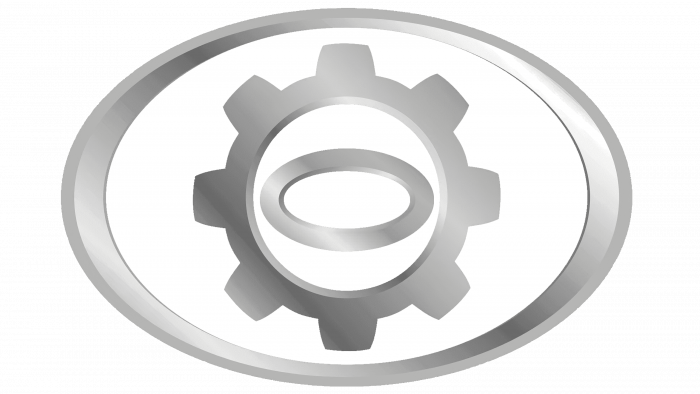 The Esemka brand is named after the SMK 1 Trucuk vocational school, whose students assembled its first car. The brand is owned by the private company PT Solo Manufaktur Kreasi, founded in 2007. At first, the automaker was engaged in the manufacture of engine components and then switched to the production of urban and rural vehicles. His record is about 12 thousand cars a year.
2

Luxgen (Taiwan)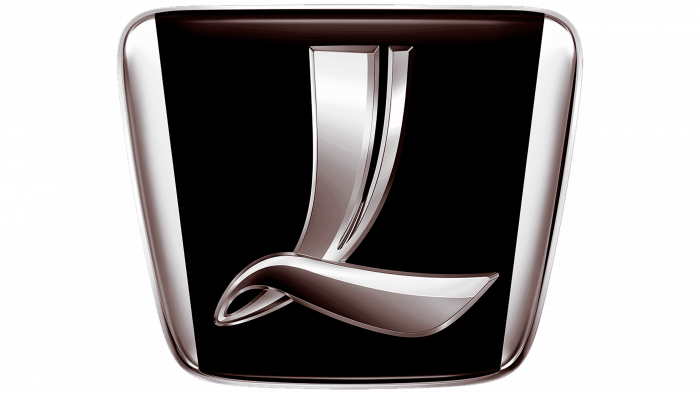 Before creating the Luxgen brand, Yulon Motor has practiced for many years assembling prestigious cars for Mercedes-Benz, Nissan, Mitsubishi, and Chrysler. And in 2009, he decided to pursue his ambitions and opened a new division to produce premium cars. Adhering to strict quality principles, Luxgen uses components from well-known world brands.
3

W Motors (United Arab Emirates)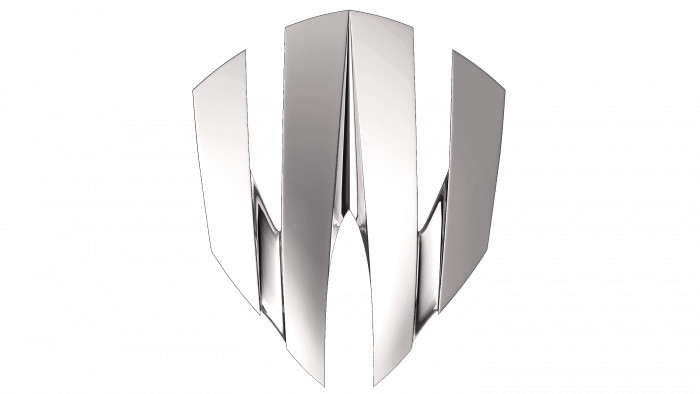 W Motors cars are the most famous sports cars from the UAE. The company that produces them was originally established in Lebanon but then moved its headquarters to Dubai. It was founded by several European enterprises, having invested millions of dollars in a joint project. W Motors products are presented in the luxury segment of the car market. The exception is the Ghiath model, designed only for the Dubai Police and not available for sale.
4

Zarooq Motors (United Arab Emirates)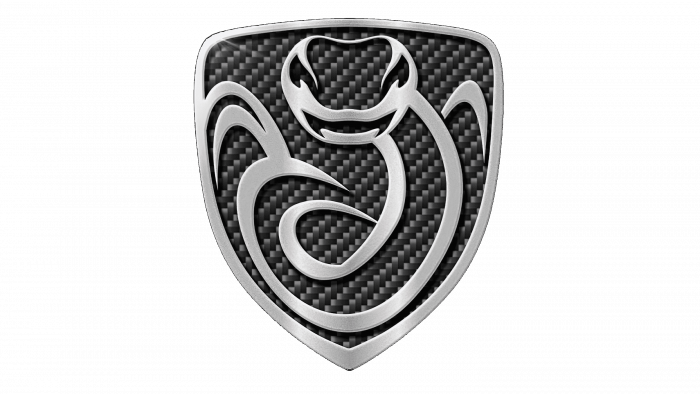 Zarooq Motors combines European craftsmanship and Emirati tradition to create high-tech vehicles for city streets and desert terrain. Its exclusive supercars have been named after the venomous sand snake, considered the fastest in the Arabian Peninsula. After all, luxury cars are positioned as one of the fastest in the world.
5

Perodua (Malaysia)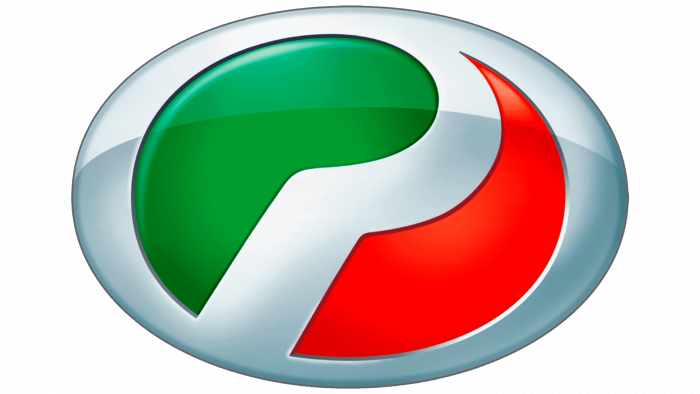 Perodua is the abbreviated name of Perusahaan Otomobil Kedua, which assembles cars in its factories. She does not develop the main components but takes them from the Japanese company Daihatsu Motor. The head office of the enterprise is located in Rawang city. The machines are sold primarily in Asian countries, although Perodua also exports them to the UK market.
6

Proton Holdings (Malaysia)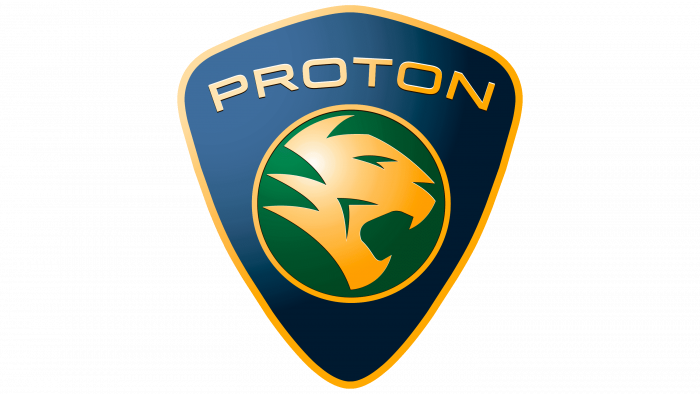 Proton Holdings is a successful half-state Malaysian company. She started developing her cars in the 1990s, and until then, she was upgrading popular Mitsubishi models. The sharp change in exchange rate occurred in 1996 after purchasing most of the British automaker Lotus Cars Limited shares.
7

Naza (Malaysia)
The Naza conglomerate has a variety of businesses, from distributing bicycles to selling cigarettes. But the most developed sector is automobile production. A division called Naza Automotive Manufacturing is responsible for this. It was founded in 2002 to manufacture vehicles under several brand names, including Naza. The manufacturer is now focusing on Citroën, Peugeot, and Kia cars.
8

SAIPA (Iran)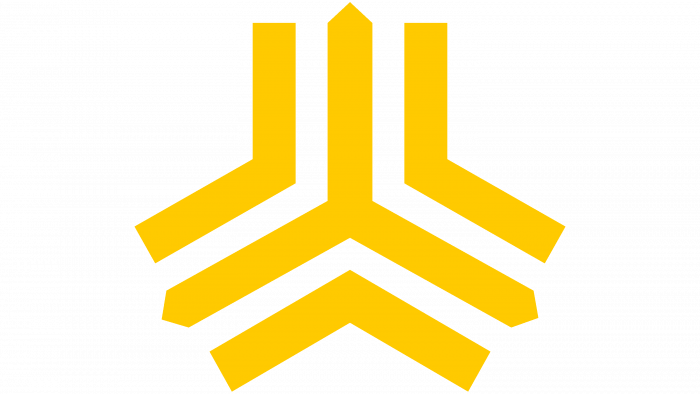 The second-largest company in Iran is called SAIPA and is engaged in the manufacture of vehicles ranging from cars and trucks to buses. It was created in 1966 to build Citroën models, but then SAIPA got its vehicles and technological development (engine). The company is currently producing South Korean cars.
9

Iran Khodro (Iran)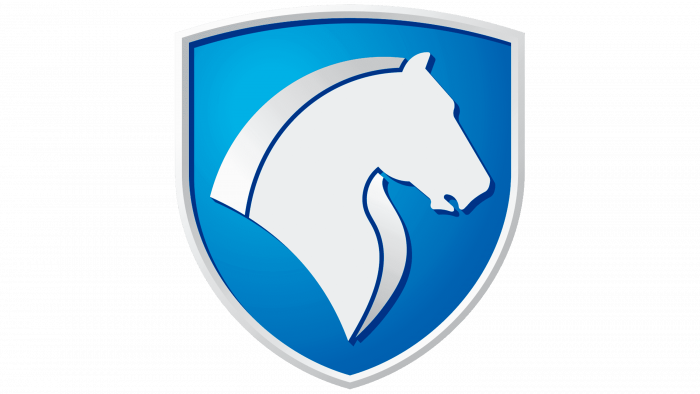 About 70% of all Iranian vehicles are manufactured by Iran Khodro, a company founded in 1962 and previously was engaged only in vehicles' assembly. It takes over the full production cycle and supplies a wide range of vehicles: trucks and cars, buses, minibusses. The main industrial sites of Iran Khodro are located in the city of Tehran.
10

United Auto Industries (Pakistan)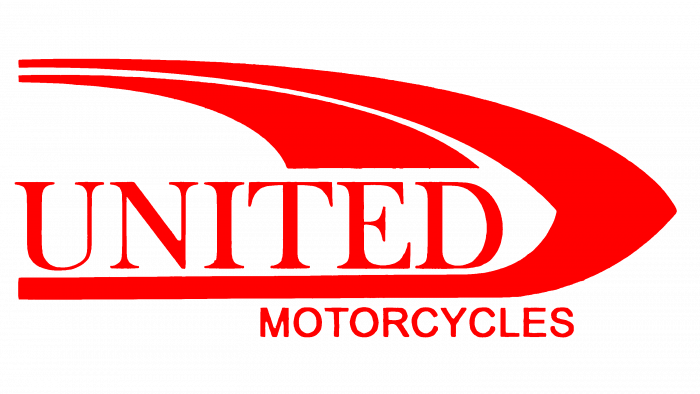 The Pakistani car market is represented by United Auto Industries, established in 1999. Its range includes cars, trucks, auto-rickshaws, motorcycles, scooters, and forklifts. The vehicles are produced under the UNITED brand name. For the manufacture of cars, the manufacturer planned to cooperate with Chinese enterprises.
11

Micro (Sri Lanka)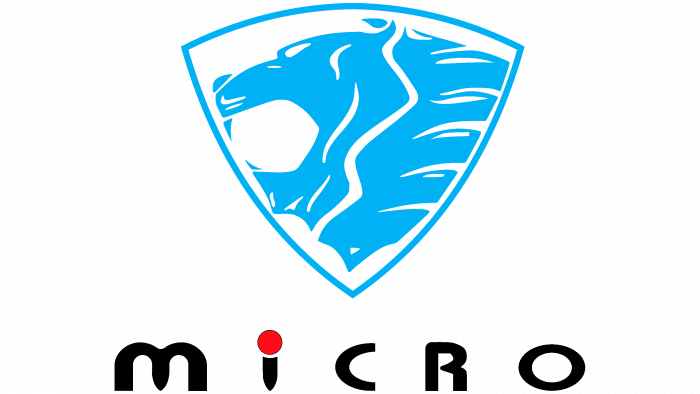 The name Micro speaks for itself. This company specializes in compact cars: SUVs (Actyon), sedans (Impreza), hatchbacks (Panda). Simultaneously, she has mid-size (Rexton II) and full-size (Chairman W) cars manufactured in collaboration with the South Korean firm Ssangyong Motors. Also, the range includes Duo Deck buses assembled from Chinese components.
12

Thai Rung Union Car (Thailand)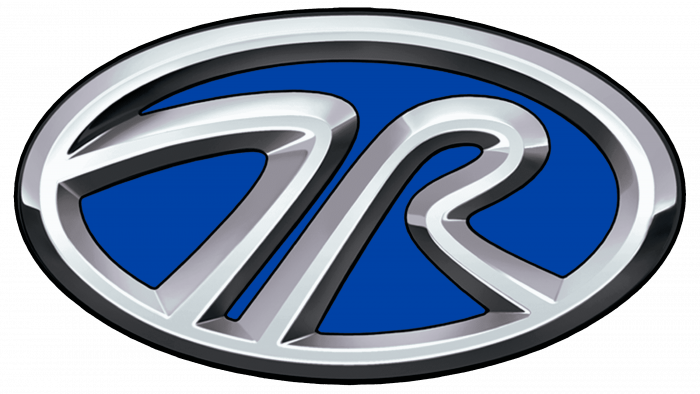 Thailand also has its automaker – Thai Rung Union Car. It has no competitors because it is the only national car manufacturer in the country. Its creators and owners are members of the Phaoenchoke family. The company does not limit itself to assembling foreign cars (Chevrolet, Nissan, Toyota, Isuzu) and produces its models under the Thai Rung brand.
13

VinFast (Vietnam)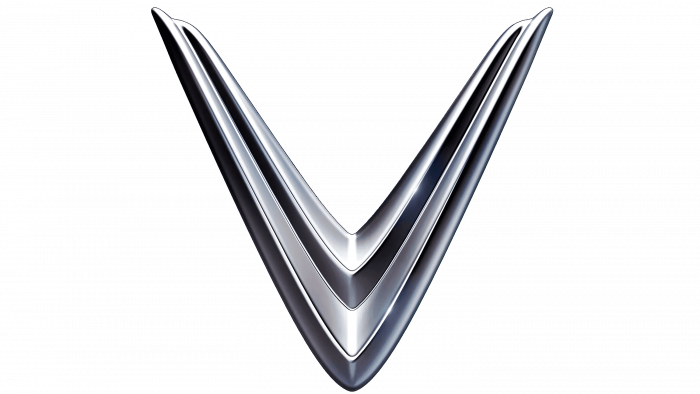 The richest man in Vietnam founded VinFast. The dollar billionaire created it in 2017 and thus laid the foundation for the Vietnamese auto industry. Before that, all cars available in the domestic market of the country were manufactured abroad. The stylish VinFast crossovers and sedans are the work of Pininfarina. They combine licensed German technology and "Bavarian" design.
10 Most Popular Asian Car Brands in the USA
The US auto market is dominated by Asian brands, which are gradually replacing American manufacturers. The greatest demand is for Japanese brands that have proven themselves well worldwide: Toyota, Honda, Nissan, and others. Premium models represent them because the US government imposed export restrictions from Japan, which forced the Asian country to supply only expensive cars to America. Among South Korean brands, Hyundai and Kia are popular among Americans. All other brands that are in the top 10 belong to Japan.
What are 5 Japanese car brands?

There are far more than five brands in the auto industry in Japan. But it was precisely five of them that in 2021 agreed to cooperate in developing a new generation of telecommunication devices. These are Toyota, Mazda, Suzuki, Daihatsu, Subaru. The first three rank in the top 5 of the best Japanese automakers, along with Honda and Lexus.

What is the most popular car in Asia?

Toyota Motor Corporation is the leader in sales in the automotive market in Asia. This Japanese company is one of the world's largest car manufacturers.

Which Chinese car brand is best?

Geely was recognized as the best among all Chinese car brands, which has been in first place in sales for several years.