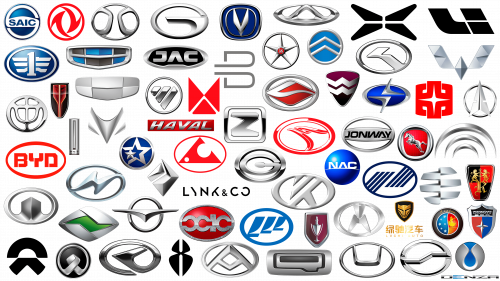 The volume of automotive products in the PRC is growing every year. Recently, China has surpassed Japan and the United States to become the world's largest car market. Moreover, about half of the vehicles are produced by local manufacturers: FAW, Roewe, Great Wall, Jianghuai, and others. The second half consists of machines manufactured in cooperation with foreign companies.
The history of the Chinese car industry began in 1931, when the arsenal of Manchuria's ruler, Chang Hsueh-Liang, presented its first truck. However, experts are more inclined towards a different date – June 15, 1953. It was then that the First Automobile Works plant was created, where the production of copies of Soviet trucks began.
What is Chinese Car Brands?

Many Chinese car brands bring more and more products to the market every year. Moreover, most of them belong to four large companies: Changan Automobile Group, SAIC Motor, Dongfeng Motor, and FAW Group.
In the late 1970s, the government considered the automotive industry very promising. But the domestic car market was not developed because owning your car in the PRC was tantamount to a crime. After 2000, residents were allowed to buy vehicles. Automotive companies gradually began to move away from "banal copying" and develop their technologies and samples.
Chinese Car Manufacturers
Most of the brands in the Chinese car industry are owned by the four largest automakers. First of all, this is Changan Automobile Group, a China South Industries Group subsidiary, which produces weapons and military equipment. Also, the so-called "Big Four" includes FAW Group, Dongfeng Motor, and SAIC Motor. Simultaneously, there are independent enterprises in the PRC car market, such as Guangzhou Automobile Group, Beijing Automotive Group, or Geely.
SAIC Motor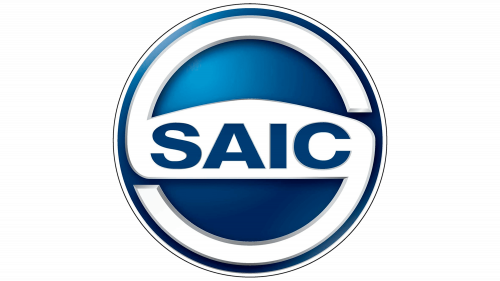 The predecessors of the SAIC Motor Corporation were at the forefront of the Chinese auto industry. This company was established in 1997 as a subsidiary of Shanghai Automotive Industry Corp (Group). Within a few years, SAIC became the largest state-owned automaker in China. He owns many joint ventures for the manufacture of components. The main vehicles produced are trucks, multipurpose, sports, passenger cars, buses, and SUVs. More recently, electric cars have been added to the range.
FAW Group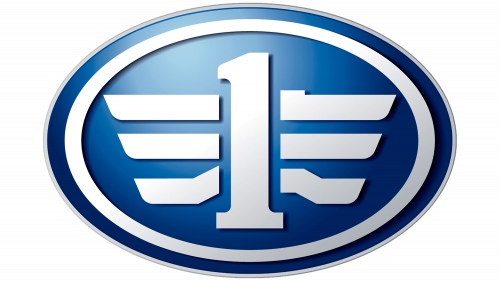 The history of the Chinese automotive industry began with First Automobile Works. It is a pioneer, followed by the rest of the vehicle manufacturers. The FAW plant was opened in 1953 with the support of the Soviet Union. Five years later, he manufactured the first passenger car in the PRC, the Hongqi limousine, and at the end of 1989, a new sedan appeared under the same brand. Subsequently, the company built several more factories, increasing production capacity.
Now the state corporation FAW Group is represented in 80 countries of the world. It owns 27 subsidiary brands, under which a wide range of vehicles is produced. First Automobile Works has joint ventures with Mazda, Ford, Toyota, and other well-known firms.
Dongfeng Motor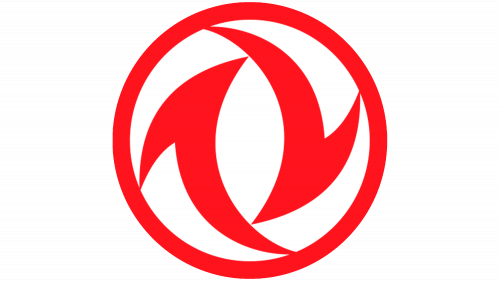 Dongfeng, which translates to East Wind, is based in Wuhan and is owned by the state-owned SASAC. Its main product range is passenger cars and commercial vehicles, including trucks, medium-duty chassis, and dump trucks. The factory was opened in 1969, but the first Dongfeng vehicle appeared six years later.
BAIC Group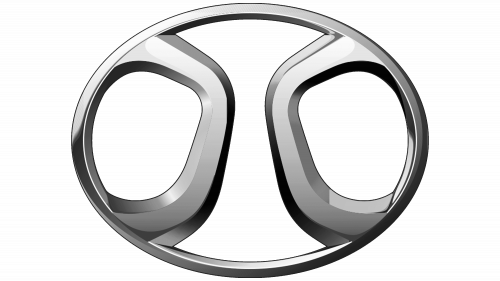 One of China's largest car manufacturers is the Beijing Automotive Group, a holding that owns hundreds of brands. It is known worldwide as the BAIC Group and is owned by the Beijing Municipal Government. Its main subsidiaries include Foton Motor (agricultural machinery, buses, trucks), BAW (SUVs and military vehicles), and BAIC Motor (passenger cars).
The state holding BAIC Group, which Beijing's government controls, has several structural divisions. One of them is BAIC Motor, a passenger car company. It was created in 2010 and has managed to acquire many subsidiaries by now. Since 2015, he has owned a large stake in Mercedes-Benz Leasing.
GAC Group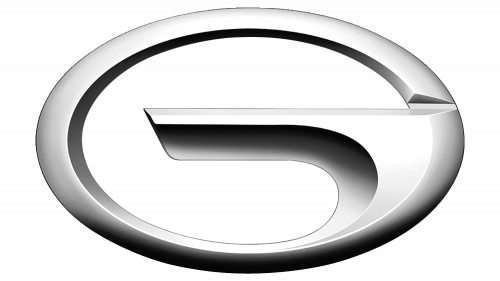 Guangzhou Automobile Group, better known as GAC Group, manufactures foreign-made cars for sale in the PRC domestic market. She works with Toyota, Mitsubishi, Isuzu, Honda, and Fiat. In addition to joint ventures, it has several subsidiaries for the production of vehicles under its brands. The most famous of these are Aion electric crossovers and sedans and Gonow SUVs and commercial vehicles.
Geely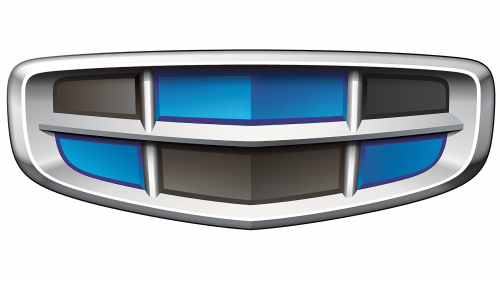 Geely Automobile Holdings Limited has undergone many rebranding and has been renamed several times. According to official documents, she appeared in 1986. At that time, her field of activity was far from the automotive industry. The company was engaged in refrigerators' manufacture for three years until a license was demanded from it.
The plant owner had to spend several years to obtain a license – albeit for the production of scooters and motorcycles. The first models of two-wheeled vehicles came out in 1992. At first, they were copies of Honda, but then Geely moved on to develop its products. The debut car of the Chinese company went on sale in 1998.
Changan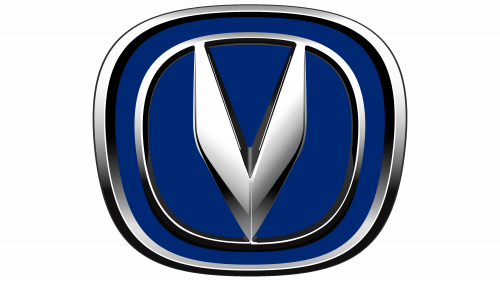 Changan's origins date back to 1862 when a weapons factory was founded. In the middle of the 20th century, it became state-owned, after which it manufactured its first production car. She currently owns several brands, including Chana (commercial vehicles) and Changan (passenger cars). In 2020, an electric car under the Oushang brand appeared in the range. The name of the parent company translates as "Time-tested reliability."
Brilliance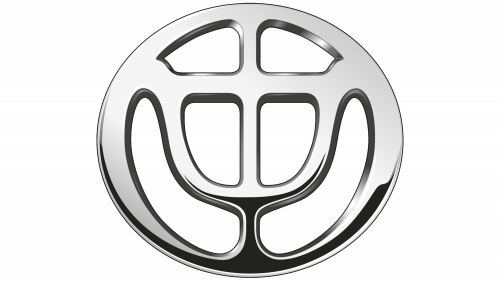 The parent company of Brilliance Auto Group is called Huachen Automotive Group Holdings Co. Ltd. and has existed since 1992. The company produces minibusses and cars, while about 70% of its products are economy-class sedans. The main industrial bases are concentrated in the cities of Mianyang (engine manufacturing) and Shenyang (vehicle manufacturing). Brilliance owns four large subsidiaries, about a hundred brands, and two of its research centers.
BYD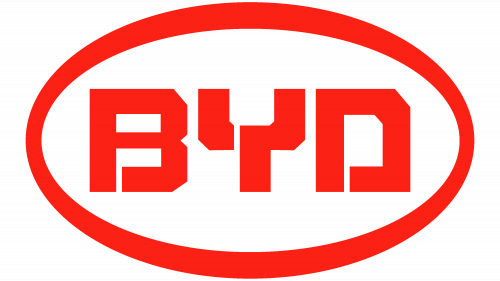 BYD Auto is a subsidiary brand of BYD Co., Ltd. Their common three-letter name stands for Build Your Dreams. The parent company was established in 1995 and has been producing rechargeable batteries for mobile phones for a long time. In 2002, it acquired the bankrupt Tsinchuan Automobile Co Ltd to obtain a license to manufacture passenger cars. Thus began the history of BYD Auto, known for its gasoline, electric, and hybrid vehicles. The range includes SUVs, sedans, minivans, hatchbacks, buses, vans, and trucks.
Great Wall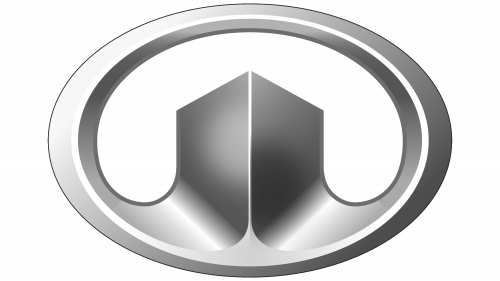 Great Wall Motor is one of the largest car manufacturers in the PRC. This company has been on the market since 1984 and specializes mainly in pickup trucks and SUVs. Recently, passenger cars have been added to its product range. The range also includes limousines, trailers, minivans, minibusses, and crossovers. All vehicles are produced under four brands: GWM PICKUP, ORA, WEY, and HAVAL.
Great Wall Motor Holding is headquartered in Baoding County. Wei Jianjun holds the chairmanship, and business lady Wang Fengying is the CEO.
Chery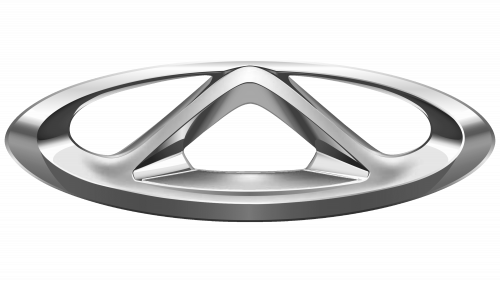 Chery is an automobile company founded with the support of the Wuhu City Hall. Introduced in 1997, it bought Ford industrial equipment with investor money and two years later started making cars. Chery owns the first Chinese car factory built outside the PRC. Simultaneously, the company exports its products to several dozen countries, justifying the symbolic name, which translates as "Blessing from above."
JAC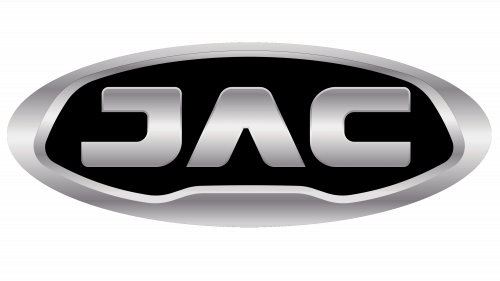 JAC Motors buses and cars are popular both in China and abroad. The full name of the state-owned company is Anhui Jianghuai Automobile Co., Ltd. It is one of the largest car manufacturers in the PRC in terms of production volume. Its product range is represented by passenger transport, forklifts, dump trucks, and off-road trucks and cars. Well-equipped factories allow JAC to produce up to 500 thousand units of equipment per year.
Chinese Luxury Car Brand
China, which has always been associated with consumer goods, actually has many luxury brands. This also applies to automotive products: the luxury segment's share in the PRC's automobile industry grows every year. Moreover, not only world-renowned foreign companies are involved in its development, but also local enterprises. While the former assemble luxury cars at joint factories, the latter controls the entire production process and uses their industrial sites.
Hongqi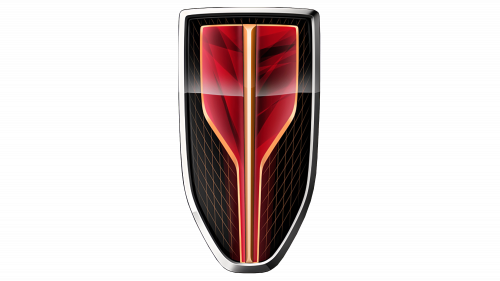 At one time, high-ranking Chinese party officials only drove Hongqi cars. This transport was designed specifically for the local elite and foreign officials. The original models were created from 1958 to 1981. By the way, Hongqi was the first passenger car in China. After a 14-year lull, the company returned to making cars, but this time based on the Lincoln Town Car and Audi 100 models. The brand is now owned by the FAW Group and continues to lead the luxury car market.
WEY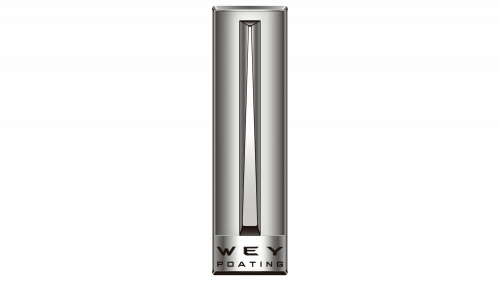 Great Wall Motors Company Limited manufactures premium SUVs under the WEY brand. The first models were presented in 2017: VV5 based on the Haval H6 crossover platform and VV7 based on the second generation Haval H6. Both machines are only available in the domestic market of the country. Also, WEY has several concept cars. One of the latest is Mocha's flagship SUV with an avant-garde design, a smart car with intelligent driving features, and personal butler services.
Lynk & Co

Lynk & Co vehicles are a cross between Volvo and Geely vehicles. It is a Sino-Swedish origin brand because it was founded in Sweden using Volvo technology and is owned by Geely Automobile Holdings Ltd., headquartered in Hangzhou city. The lineup includes SUVs, sedans, and even electric scooters.
Chinese Electric Vehicle (EV) Maker
The electric car market in China is developing at a rapid pace. It is being captured by new companies that are increasing their capacity and increasing sales. Moreover, we are talking about large operating manufacturers and small enterprises with a limited edition of cars. They are trying to compete with Tesla and BMW, so they contribute to the global industry.
NIO

NIO is often called the "Chinese Tesla" because it does not copy other people's ideas but comes up with its own. She specializes in the design and development of electrically powered vehicles. The most famous technology is NIO Pilot, a state-of-the-art self-driving system. The carmaker is also credited with the revolutionary Battery as a Service concept that has caught the world's attention.
XPeng

Xiaopeng Motors, better known by its acronym XPeng, manufactures smart electric vehicles. It specializes in sports sedans (P7 model) and SUVs (G3 line), producing cars in the mid to high price category. Autonomous driving technology, environmental friendliness, and safety are the main benchmarks of XPeng.
Li Auto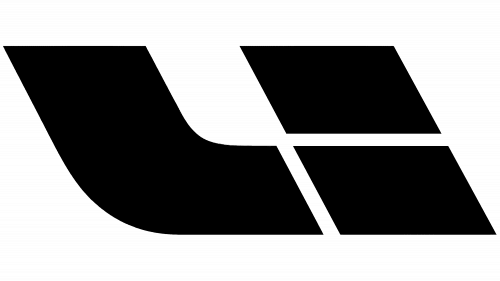 Li Auto positions itself as a manufacturer of hybrid vehicles that can run on two energy sources at once: electricity and gasoline. The second name of the company is Li Xiang. The same is the name of its creator, who opened his business in 2015. The enterprise's headquarters is located in Beijing, and the main production sites are located in Changzhou.
Geometry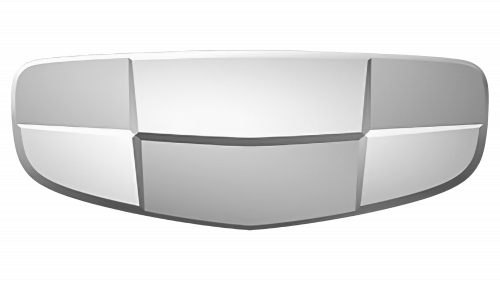 In the Chinese car market, the Geometry brand is known as Jihe. This is one of Geely's ambitious projects, launched in 2019. The brand introduces vehicles that are powered by electricity. He plans to release at least ten models of electric vehicles by 2025. He now has one sedan and one crossover based on Geely cars. They are designed to be sold domestically.
Byton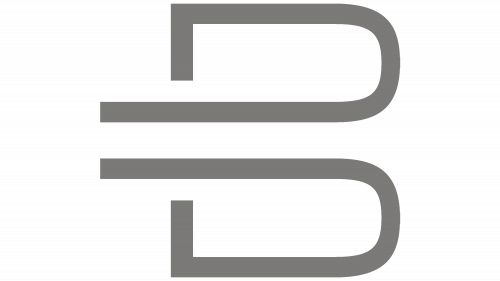 The Byton engineering company, which was called Future Mobility until 2017, was established in 2016 by three companies: Harmony New Energy Auto, Hon Hai Precision Industry Co., Ltd., and Tencent Holdings Ltd. It defines its place in the market as a premium electric vehicle manufacturer. The immediate plans of the automobile startup are to start producing three models of light vehicles by 2022.
Arcfox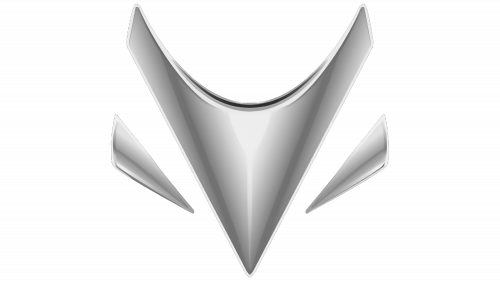 Arcfox is one of the many brands of Beijing Automotive Industry Holding. Its launch took place in 2017 when the company decided to pursue its ambitions in electric vehicles. The first car of the Arcfox brand was the Lite, an electrically powered microcar. This premium model was originally developed for the BJEV. The GT supercar followed it.
Zinoro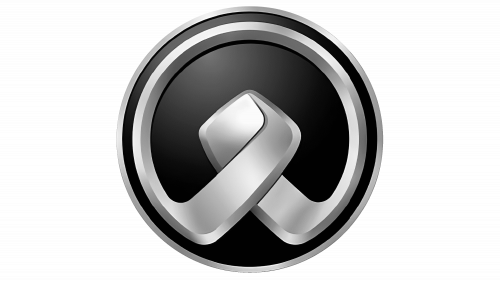 Zinoro, like all BMW Brilliance subsidiaries, is equally owned by two companies: the Chinese Brilliance Auto Group and the German Bayerische Motoren Werke AG. Under this brand, a line of luxury electric vehicles is represented, including 1E crossovers and 60H hybrid vehicles. The first model appeared in 2013 at the same time as the launch with Zinoro. It was developed based on the BMW X1.
Singulato

The Singulato brand is owned by Zhiche Youxing Technology, which is part of Chi Che-hung Technology. Singulato products embody the automaker's main goal: to create cars that run on electric energy and equipped with intelligent systems. To stay ahead of the competition in everything, the company invests in new technologies.
Ranz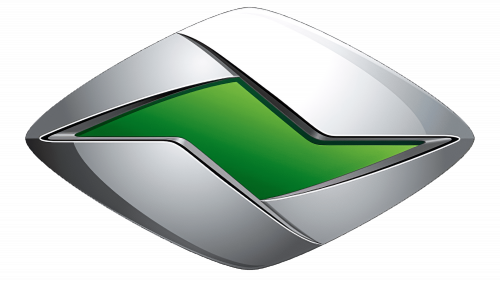 In 2013, First Automobile Works and Toyota Motor Company launched the Ranz sub-brand as part of the FAW Toyota joint venture. Its name in translation from Chinese means "Bright life," which is very symbolic because its goal is to make electric vehicles available to all buyers. The first concept car was introduced the same year the brand was launched.
Truck Brands (Medium, Heavy-duty)
In addition to passenger cars, Chinese companies produce high and medium-duty trucks. As a rule, these are specialized machines with good working life and optimal build quality. Most of the producers are local businesses. And some of them make trucks only for the car market of mainland China.
FAW Jiefang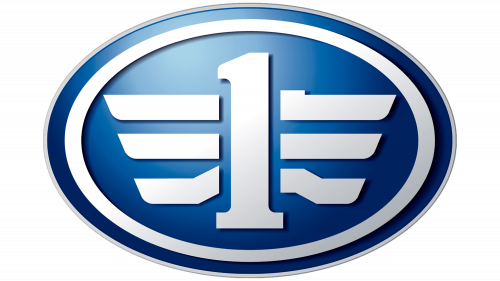 FAW Jiefang's predecessor is considered FAW Car Co., Ltd., which was opened in 1953. The first car of the manufacturer, a truck created using technologies from the Soviet Union, appeared three years later. The company now has an entire truck division known as Qingdao. At the same time, FAW Jiefang Automotive Company, Ltd. is a subsidiary of the FAW Group.
Foton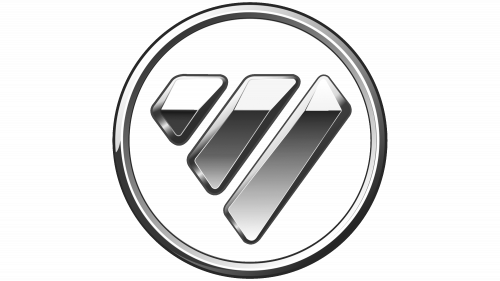 The full name of the Foton brand sounds like Beiqi Foton Motor Co., Ltd. It received this name in 1996 when it was first introduced to the PRC car market. Its parent company is BAIC Group, a holding company with a long history. Foton is a BAIC division focused on agricultural machinery, buses, and trucks.
Dayun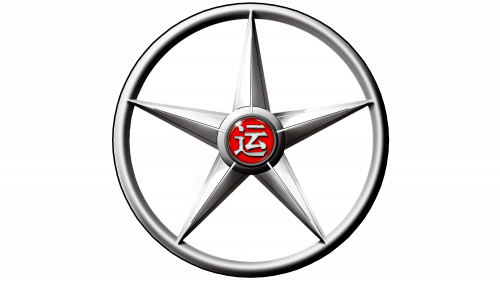 The name of the conglomerate Dayun means "Great Canal." This group of companies has existed since 1987 and has a wide range of activities, including the manufacture of cars, motors, and motorcycles. A separate division was created for the production of trucks: Chengdu Dayun Automotive Group Co., Ltd. It has existed since 2009 and is presented on the market by two models of equipment: Chuanlu and QiYun.
BeiBen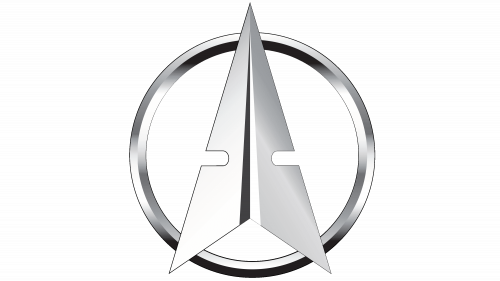 BeiBen is a brand of the NORINCO defense corporation. He started building trucks when he got his license to make Mercedes-Benz trucks. At first, this direction was known as North Benz, and then it was renamed BeiBen. The company has opened production lines worldwide: they are located not only in China but also in Pakistan, Ethiopia, South Africa, and other countries.
Hualing Xingma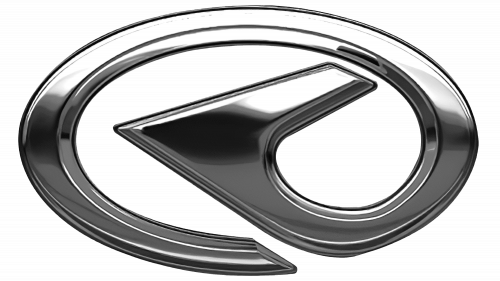 Hualing Xingma trucks are known only in China because they are sold abroad under the CAMC brand. This company's predecessor began with the manufacture of building materials and then re-profiled production to produce concrete mixer trucks and cement trucks. Anhui Xingma Automobile was registered in 1999. She opened a new direction in business: the production of heavy-duty vehicles. But before that, she had to enter into cooperation with Mitsubishi Fuso Corporation. Geely New Energy now owns the trademark.
Buses, Coaches
About half of all buses sold in the global market were built in China. Manufacturers from the PRC are leading in this sector because there are more than a hundred large bus manufacturers alone. But it is worth highlighting the "main players" – those brands that are ahead of competitors in terms of sales and the number of vehicles produced. These include Yutong, King Long, Golden Dragon, and other brands.
Higer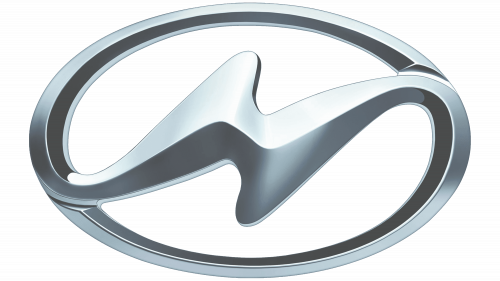 Higer buses are delivered to several dozen countries, and the company adapts them to individual operating conditions. Passenger transport of this brand runs on the roads of America, Europe, the Middle East, Africa, Southeast Asia, and other regions. After all, Higer is the second-largest manufacturer of touring and city buses on the international market. It appeared in 1998 but managed to bypass competitors in terms of sales. Three hundred models presented in 50 series are in demand both in China and abroad.
Yutong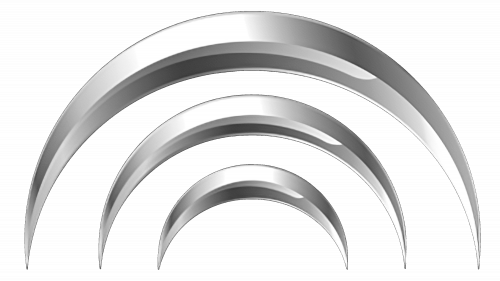 Yutong is a renowned Chinese bus manufacturer that runs on a gasoline engine or electric drive. The product range includes urban and tourist transport for routes with different passenger traffic. This includes models of a small, medium, and large class, such as ZK-6737D, ZK-6831H, ZK-6129H. Components from other companies are used for buses: Hino, Nissan, Allison, Eaton, or Cummins.
King Long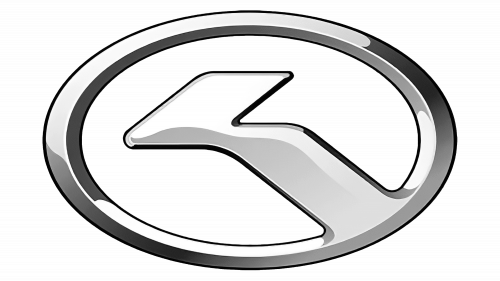 Tourist, school, transport, and city buses King Long is the Chinese automotive industry's pinnacle. In addition to them, the company produces various vans: postal, police, firefighters, commercial. The model range also includes minibusses and ambulances. By Chinese standards, King Long is considered a fairly old brand: it entered the market in 1988.
Golden Dragon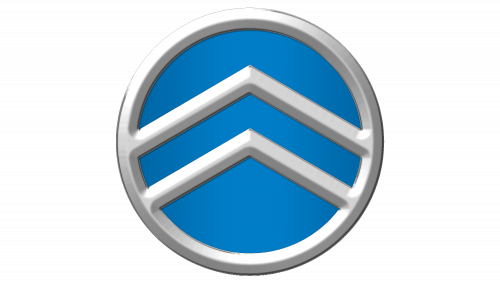 Golden Dragon is a brand of Xiamen Golden Dragon Bus, established in 1992. This automaker is owned by King Long, whose name also translates from Chinese as "Golden Dragon." The brand is known worldwide as a developer of city and intercity buses, minibusses, special equipment, and vans – served area – nearly 40 countries, including the European market.
Zhongtong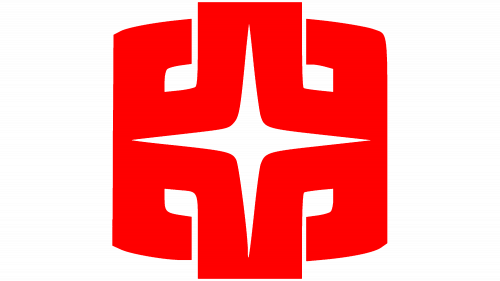 Zhongtong has been based in Liaocheng since its inception. It appeared in 1951, when a plant was built, which was engaged in the manufacture and repair of machines. He changed his specialization in 1971, joining the production of buses. These vehicles are presented in a wide range. The product range includes hybrid electric buses and light, city, road, and luxury models of various capacities.
List of Car Brands
Modern Chinese cars are up to the competition because their assembly is often controlled by famous overseas companies, who also provide their parts. But on the world market, there are many cars of exclusively Chinese origin created by the PRC's enterprises without interference from outside. This transport is also trustworthy because lately, local manufacturers have begun to pay attention to new technologies and an impressive basic configuration.
Haval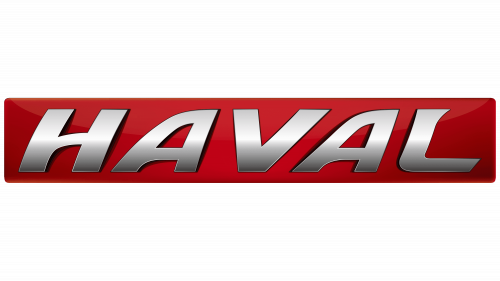 Haval is a Chinese brand of SUVs and crossovers. It was registered in 2013 by the Great Wall Motor concern. Haval is one of the GWM divisions that makes expensive and comfortable cars. Its name is derived from the English phrase "I Have All." The vehicles of this brand are divided into two series: Blue and Red. The first line includes sports cars, while the second line includes classic models.
Wuling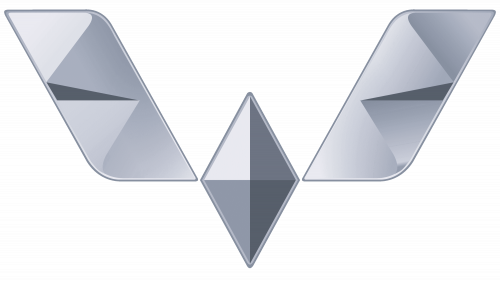 Wuling Motors is the flagship brand of Liuzhou Wuling Automobile Industry Co., Ltd. Wuling minibusses entered the car market back in 1982. They were produced by Liuzhou Automotive Industry Corporation, which soon received permission to assemble Mitsubishi Minicab and moved on to develop minivans. In 2002, SAIC-GM-Wuling was established. General Motors and SAIC Motor equally own it, so both companies are entitled to the Wuling brand.
Baojun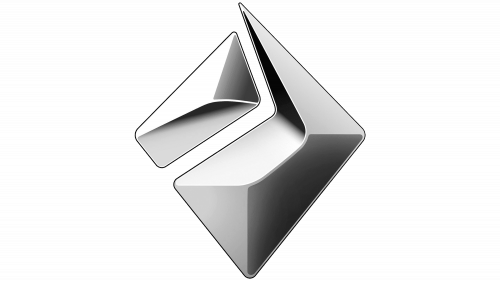 In 2010, two Chinese businesses, Wuling Automobile Company Limited and SAIC Motor Corporation merged with US General Motors to give birth to the Baojun brand. To create the brand, they founded the SAIC-GM-Wuling Automobile concern. Baojun entered the market with a simple and affordable sedan in a familiar format. Seven years later, he opened a new direction: miniature electric vehicles. The manufacturer's name in translation means "Precious Horse," which hints at the greater speed and increased value of cars.
Roewe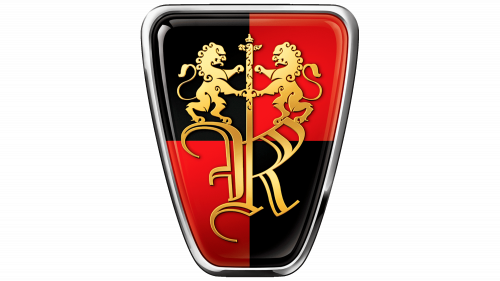 SAIC Motor owns the Roewe brand. The Chinese manufacturer created it in 2006 after it was unable to buy the British brand Rover's rights. Instead, SAIC acquired Rover 25 and Rover 75 technology to use to develop its vehicles. Roewe can be deciphered as "Glorious Power," although the parent company claims that it is derived from the German word Loewe and translates as "Lion."
Venucia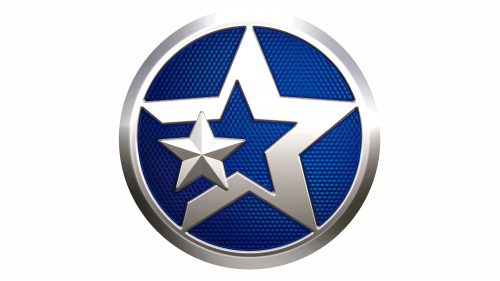 Electric vehicles based on the Renault City K-ZE, sedans, crossovers, and Venucia SUVs are developed specifically for the PRC domestic market and designed since 2016 by Venucia Design Center. Dongfeng Nissan originally owned the brand but later became part of Dongfeng Motor Co., Ltd. In 2020, management announced plans to merge Venucia with Dongfeng Nissan.
Maxus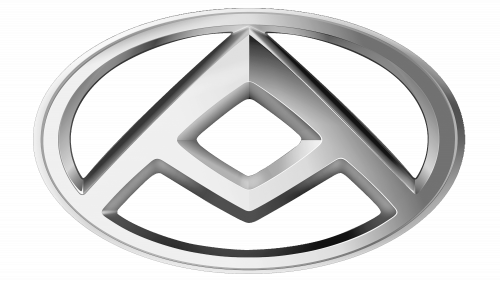 The Maxus brand is sometimes called Datong because it reads the characters that make up its Chinese name. It was created based on the disbanded company LDV Group from the UK when SAIC Motor Corporation Limited acquired the rights to LDV. The first Maxus vehicles' inspiration was the light commercial vehicle previously produced under the brand name LDV Maxus.
Qoros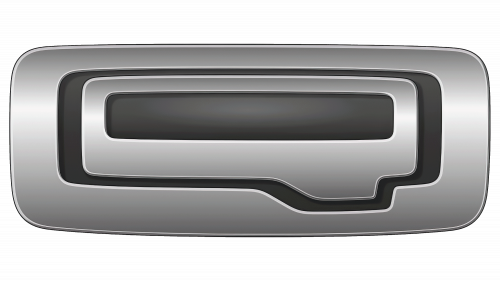 Shanghai Qoros Auto Co., Ltd. carries out a full passenger car production cycle under the Qoros brand. Until 2011, it was called Chery Quantum Automotive Corporation because it was created by the Chinese car manufacturer Chery, with the support of Israel Corporation, the largest Israeli holding. The first production car Qoros went on sale in 2013.
Soueast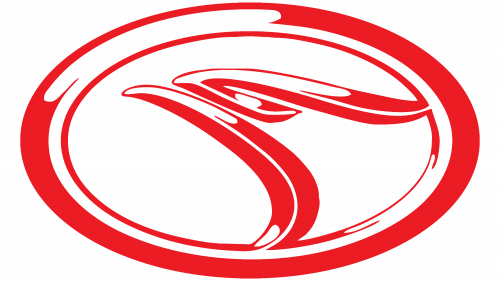 Soueast is a trading name for South East (Fujian) Motor Co., Ltd. Fujian Motors Group owns half of the shares. The remainder is equally divided between Mitsubishi Motors and China Motor Corporation. Soueast was founded by two Chinese companies in 1995, with the Japanese automaker joining them 11 years later. The president of the enterprise is currently Zi-Sheng Zuo.
Haima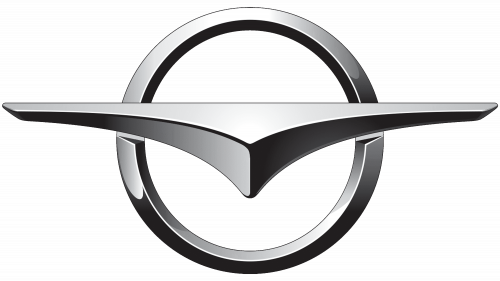 Previously, Haima was called Hainan Mazda Motor Co., Ltd. Hainan and Mazda's government established it to manufacture and sell cars from a well-known Japanese corporation to the Chinese car market. The rebranding took place after the FAW Group acquired the entire stake in Mazda. The new owner took up the construction of Haima factories in the PRC and abroad.
JMC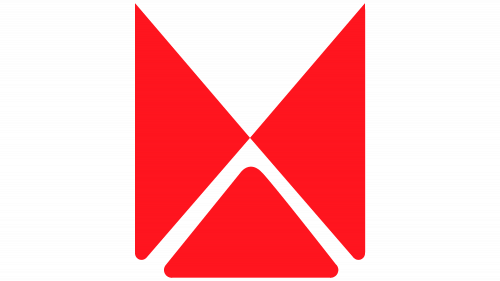 JMC's predecessor was the light truck division of Jiangling Motors Corporation Group Co., Ltd. JMCG Holding, in turn, appeared based on the Nanchang Motors Repair Factory. The official year of creating the automobile brand is considered to be 1993 because then it received a new legal status: limited liability company.
Changfeng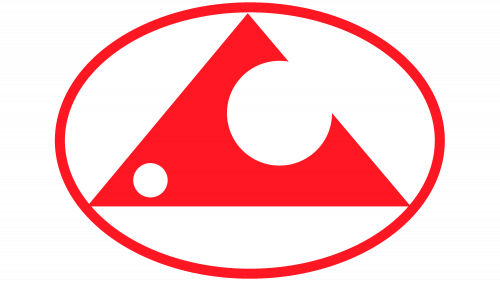 The PRC Armed Forces established GAC Changfeng Motor. From 1950 to 1996, it operated as a subsidiary of the People's Liberation Army based on factory # 7319. During this time, Changfeng managed to visit a repair shop and a manufacturer of military off-road vehicles. The turning point in the history of the company was 1995. It was then that its first analog of the Mitsubishi Pajero pickup rolled off the assembly line. The brand got its current name in 2009 after it became clear that it would become the GAC Group's property.
Landwind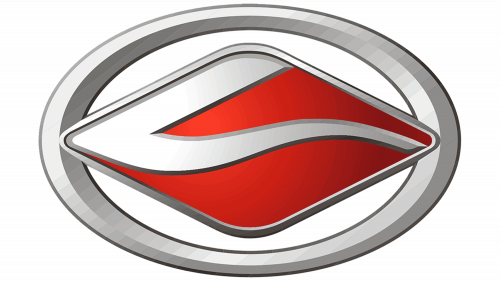 The Landwind brand is owned by Jiangling Motor Holding, although it was originally a JMCG project supposed to reduce its dependence on Isuzu and Ford. As far as is known, Ford opposed this decision. As a result, the brand was relaunched by JMH in 2004. Its lineup currently includes SUVs, crossovers, minivans, and sedans.
Hawtai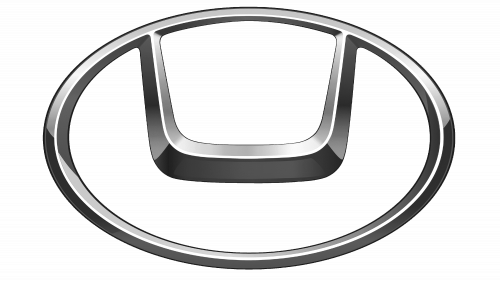 Hawtai, like many other Chinese companies, started with the production of licensed cars of a foreign brand. In her case, Hyundai. The company was created for this purpose in 2000, and three years later presented the first Terracan SUV. This was followed by copies of one crossover and two buses. In 2010, Hawtai decided to develop something of its own, so it released the B11 sedan. The chosen course uses Hyundai technologies and positions itself as a brand of environmentally friendly vehicles with diesel engines.
Gonow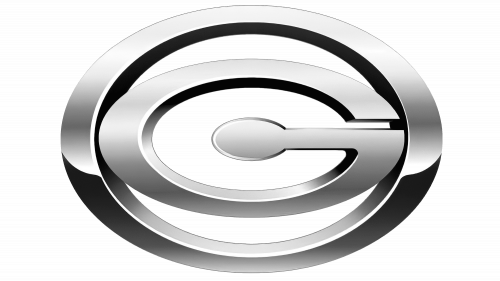 Zhejiang Gonow Auto Co., Ltd. there are two equal brands: Gonow for overseas markets and GAC Gonow for car sales in the PRC. It launched its first pickup truck in 2004 and immediately began exporting to Europe and Africa. In the future, the lineup was replenished with SUVs, minivans, minibusses, and military equipment.
Zotye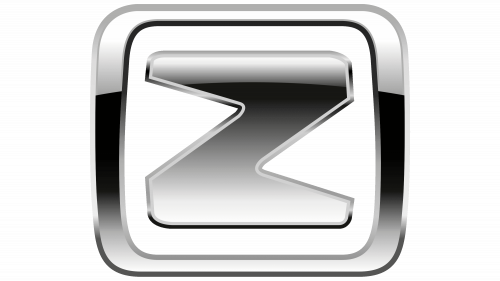 The Zotye brand is owned by the Zotye Holding Group and has existed since 2005. Previously, the company was engaged in manufacturing spare parts, but it began to manufacture cars after reorganization. The most popular series of this brand are E (electric cars), Z (hatchbacks, sedans), T (crossovers, SUVs), V10 (minibusses). The main sales markets are China and Vietnam.
Lifan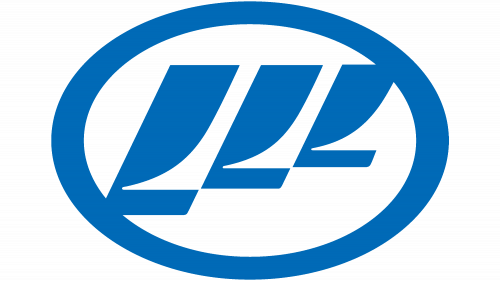 Yin Mingshan, the founder of Lifan, was once a motorcycle repairman and then decided to make them. Over time, he expanded the range of vehicles, complementing ATVs, scooters, buses, and cars. The enterprise received its current name in 1997. Translated from the Chinese language, it means "to sail with full sail." In 2020, Lifan was declared bankrupt after only 23 years.
Hafei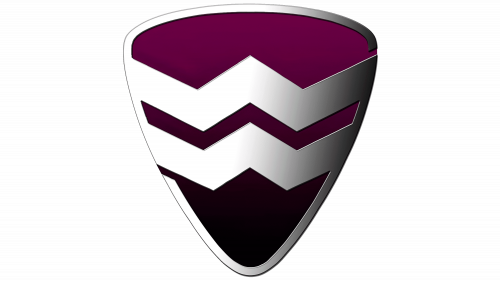 Hafei started as a division of an aircraft manufacturer. It was born in 1994 and immediately started making cars. At first, it was a small car Daewoo Tico, and two years later, the Zhongyi minivan came out. Hafei developed rapidly and became the center of the association, which included dozens of factories and workshops. Since 2010, the company has been owned by Changan Automobile, a leader in passenger vehicle production.
ZX Auto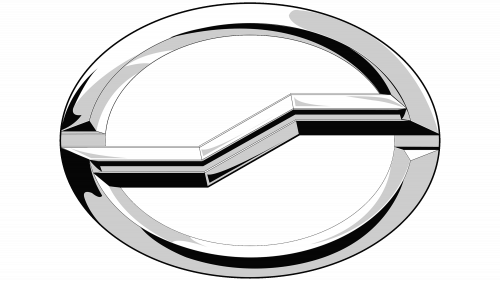 The automaker Hebei Zhongxing Automobile is better known by its abbreviated name: ZX Auto. Its factories, located in China, produce pickups and SUVs. Some cars are assembled abroad from ready-made spare parts kits. The company is a joint venture between Hebei Tianye Automobile Group and Taiwan Unite Leading.
XinKai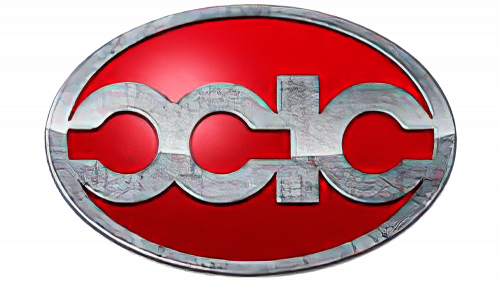 The XinKai factory was built in 1984, and until the 1990s, he was mainly engaged in military equipment. In 1999, its owners, which included foreign investors and a Hong Kong firm, underwent a rebranding. As a result, the company became known as XinKai (translated as "New Victory"), and a large number of civilian vehicles appeared in its range. By that time, she had acquired her product lines and received the status of a corporation.
Jinbei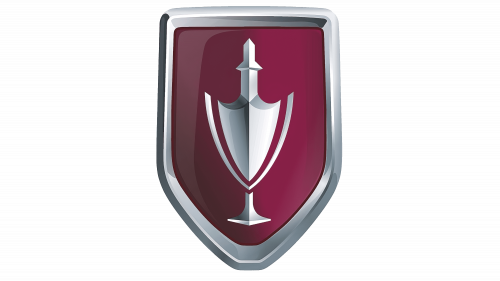 Half of the Jinbei brand is owned by Renault, and about the same is owned by Brilliance Auto. They became its owners in 2017 when they bought the brand's parent company – Shenyang Brilliance Jinbei Automotive. Before that, the company, founded in 1991, passed from hand to hand. In the early years, Jinbei factories produced cars created using Toyota technologies.
Kingstar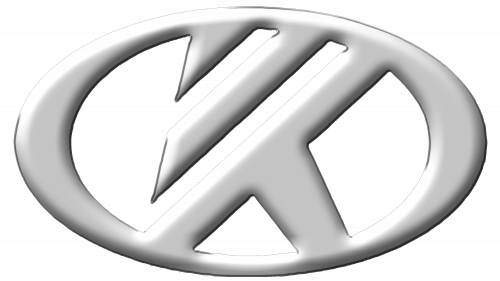 Kingstar Vehicle Company Limited is a manufacturer of electric vehicles, pickup trucks, SUVs, minivans, trucks, buses, and vans. It has existed since 2004 and is aimed at exporting vehicles to other countries. Its assembly lines are located both in China and overseas, where Kingstar supplies kits. A technical modification of cars is allowed at the request of customers.
Jiangnan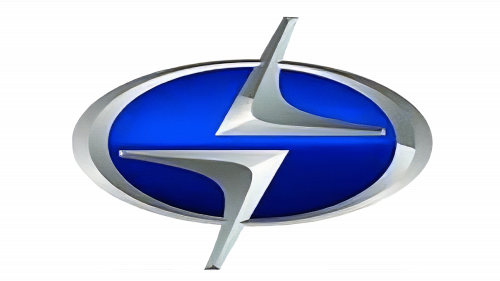 Hunan Jiangnan Automobile Manufacturing Company was founded in 1952. After 36 years, it began manufacturing passenger vehicles. The first in this line was the miniature model JHN 710. By 2012, more than 117 thousand cars had left the assembly lines of Jiangnan, which allowed it to enter the top 40 most productive enterprises in the automotive industry. Since 2016, the brand has been owned by Zotye Auto.
Jonway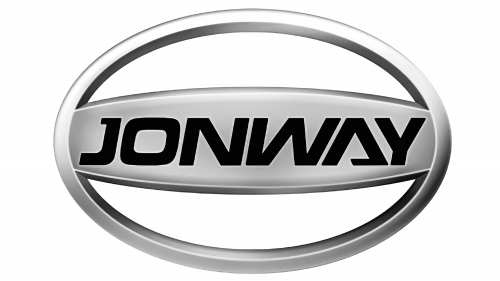 Jonway Automobile is a division of the Jonway Group and is 51% owned by the American automaker ZAP. The first cars of this brand were unlicensed copies of the Toyota RAV4 (XA20). Now the lineup includes two crossovers and one compact MPV. Also, Jonway has a subsidiary: Carrozzeria Viotti. She specializes in sports cars and hybrid cars.
Everus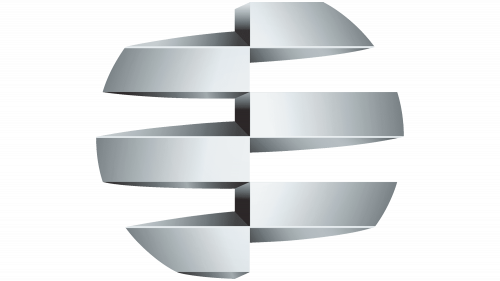 Li Nian, also known as Everus, is part of Guangqi Honda Automobile Co., Ltd. It produces cars based on Honda technologies. For example, the S1 is the result of the fourth generation Honda City rebrand. And the VE-1 subcompact SUV, powered by electricity, is based on the Honda Vezel crossover concept.
Nanjing Automobile Corporation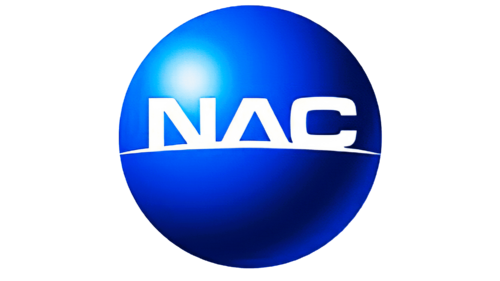 Nanjing Automobile Corporation has a long history that dates back to the Chinese auto industry's early era. It began in 1947 when the People's Liberation Army took over Nanjing, where a car workshop was located. Based on this workshop, named Nanjing Automobile, the PRC's first light-duty trucks began to be produced.
Then the manufacturer received the rights to use foreign technologies and, due to this, expanded the model range. Over time, he opened new factories, founded joint ventures with foreign companies, and acquired several brands (Yuejin, MG, Soyat).
Yuejin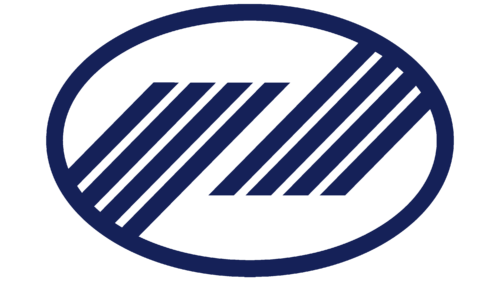 Yuejin Motor Group is one of the largest automobile enterprises in the PRC. In the past, it was called Nanjing Auto Works. It is the parent company of Nanjing Fiat, Nanjing Iveco, and Nanjing Yuejin, the corporation's main production bases. They produce tens of thousands of cars a year. Their products are known under various brands both domestically and abroad.
Yema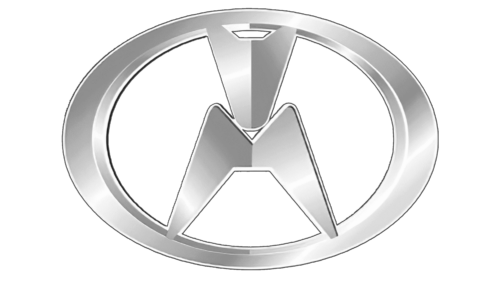 The Chinese brand of cars and buses Yema has existed since 2002. It belongs to Sichuan Yema Automobile Co., Ltd., which was founded in the 1980s, but only became involved in car production in 1994. Most recently, the company, along with its brands, acquired private corporation Levdeo. Since then, Yema gasoline vehicles have begun to have electric counterparts – more than 40 variants in total.
Hanteng Autos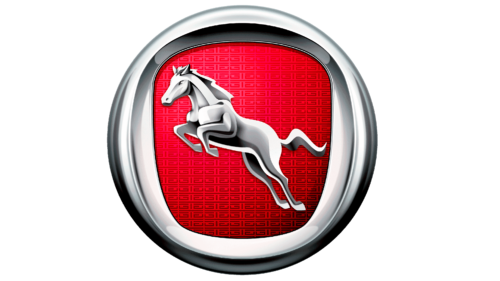 The official name of this car manufacturer is Jiangxi Hanteng Automobile Co., Ltd. It was founded in 2013, after which it immediately launched the construction of its plant in Shangrao (Jiangxi). Now it is a large private enterprise with three subsidiaries and a range of cars of its own design. The key specialization of the brand is research and practical application of the latest technologies for fuel and "green" vehicles, as well as the production of spare parts.
Denza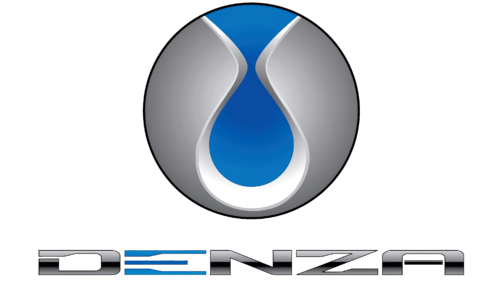 Denza is a Chinese brand whose full name is Shenzhen BYD Daimler New Technology Co., Ltd. It entered the domestic market in 2010 and is a joint venture between BYD and Daimler AG. They own the plant in equal shares. The brand is headquartered in Shenzhen, and the range consists of just one electric car model. The car was first presented in 2012 in Beijing at Auto China. Its release started at the end of 2014. The name of the brand comes from the word "tengshi", which is translated from Chinese as "increasing force and impulse" or "wind energy".
LvChi Auto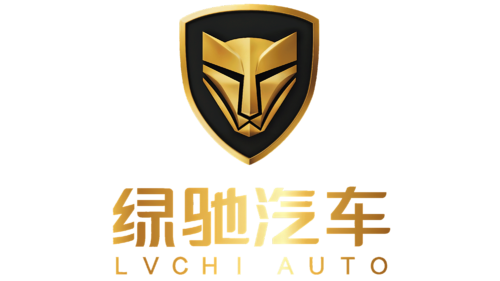 This young brand was founded in China in 2016 and is headquartered in Shanghai. Its design departments are located in Italy, and its own factory is located in Changchun, Jilin province. Its production capacity is expected to reach 550,000 vehicles per year in 2023. The brand name is symbolic and associated with the Chinese word "lüchi", which translates as "green carriage". The new Chinese company specializes in electric vehicles and has already unveiled several concept models – Venere and Urano – at renowned showrooms around the world. She will turn the latter into production cars of different classes and types: luxury, MPV, sedan, SUV and mini-car.
SAIC Iveco Hongyan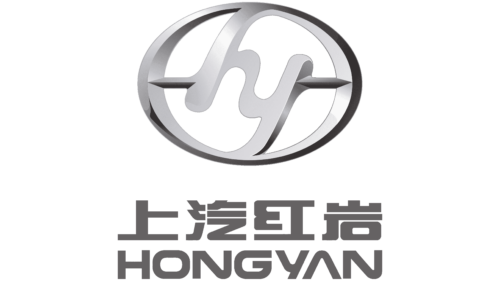 The SAIC Iveco Hongyan brand appeared on the Chinese automotive market in 2003 and originated from a company formed in 1965. It is now a joint venture owned by the SAIC Corporation, the Italian company Iveco, and the city of Chongqing. The manufacturer mainly produces heavy-duty equipment based on the Iveco machine and sells it under the Hongyan brand.
Defunct Car Brands
Zhongyu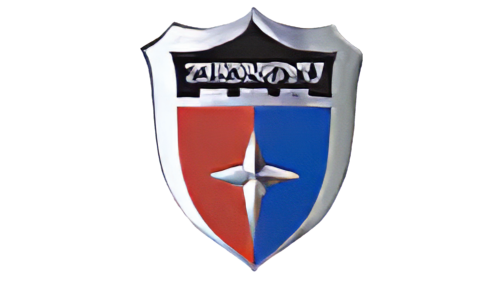 The Zhongyu brand has a wide range of vehicles: ATVs, ambulances, police vans, luxury coaches, MPVs, energy-efficient test vehicles, motorcycles, and more. Cars are manufactured by Dongfeng Yu-An (Wuhan) Vehicles Co., Ltd., and motorcycles are manufactured by Guangdong Tayo Motorcycle Technology Co., Ltd.
Youngman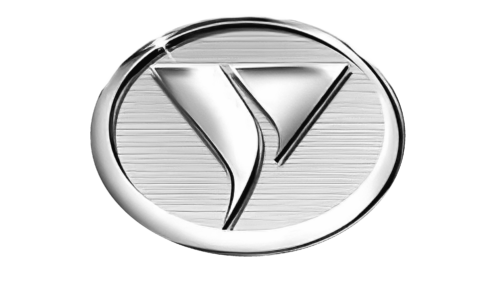 Youngman has not existed since 2019 and is remembered as a manufacturer of trucks, trolleybuses, buses, and cars. It is worth noting that passenger cars were discontinued in 2015. The main brands are Youngman-Lotus, MAN, and Neoplan. The company was named after its founder Pang Qingnian, whose first and last name translates into English as "Youngman."
Shuanghuan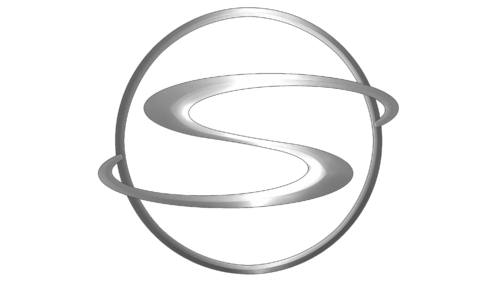 Shuanghuan is a defunct car manufacturer that has been on the market for about 28 years (from 1988 to 2016). During this time, he produced several SUVs, crossovers, vans, and hatchbacks. Since 2002, he also owned the Red Star company. In a separate lineup, two electric cars were presented, manufactured in conjunction with Wheego Electric Cars. Shuanghuan left the market by order of the Ministry of Industry and Information Technology.
Shanghai Maple Guorun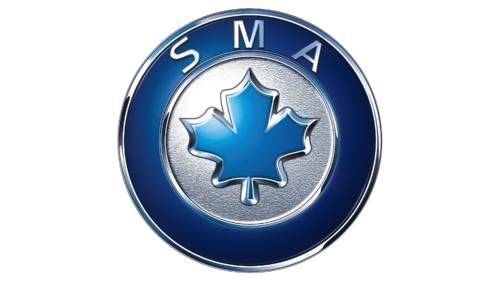 Shanghai Maple Guorun is the old name of Maple Automobile Co., Ltd. The company was founded in 2000 and was partially taken over by the Zhejiang Geely Holding Group two years later. In 2008, Geely bought Maple completely, after which the brand was temporarily forgotten and replaced by the inexpensive Englon brand. In 2020, the owners decided to bring it back to the market by expanding the range with various electric vehicles.
Baolong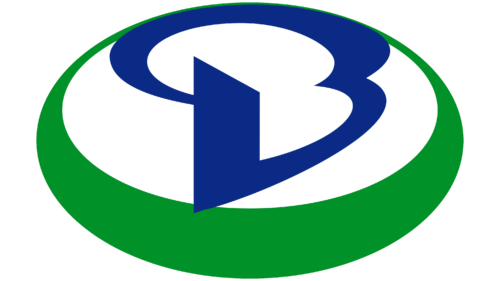 Guangzhou Baolong Motors has been on the market for only seven years (since 1998) but has managed to be remembered for its bulletproof vehicles based on Renault, Ford vans, and Mitsubishi SUVs. It has not existed since 2005: then production was stopped at all four factories. However, the company left behind a successor – FAW Baolong Light Vehicle.
Englon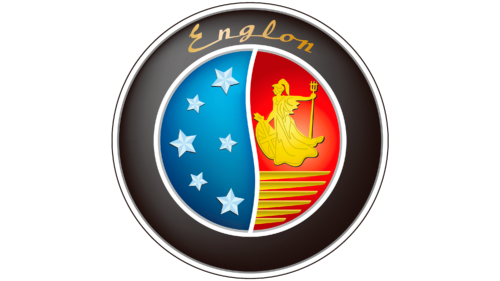 Englon is a discontinued brand of Zhejiang Geely Holding Group Co., Ltd. It replaced the Shanghai Maple brand, which ceased to exist in 2010. The parent company positioned Englon as a line of cars that imitated the British automobile industry's classics. Specialized TX4 taxis, SX7 crossovers, SC6 sedans, SC5-RV hatchbacks, and other passenger transport models were produced under this name. In 2014, the Geely holding ceased using the brand, along with Gleagle and Emgrand.
FAQ
What car companies does China own?
Among the automobile companies that the PRC owns, one can note Jianghuai (JAC Motors), Great Wall Motors, Brilliance Automotive, Beijing Automotive Group, Geely Automobile Holdings Limited, and, of course, the so-called Big Four: Changan Automobile Group, SAIC Motor Corporation, Dongfeng Motor Corporation, and First Automobile Works.
Which Chinese car brand is best?
The Geely brand is recognized as the best in China because it has been the leader in passenger car sales for several years in a row and is among the top 10 popular car manufacturers globally.
What Chinese cars are sold in America?
Chinese car brands are trying to enter the American market, but they are failing due to trade tensions between the two countries. However, it is worth noting that General Motors and Volvo cars, assembled in China, are already being sold in the United States.
What is China's most popular car?
The best-selling, and therefore the most popular, car in China is the Nissan Sylphy. This Japanese sedan is very popular with the locals and has become the clear market leader in 2020.