Bershka Logo PNG
Designers have developed a Bershka logo in a business style that demonstrates the company's innovative approach to fashion products. Its novelty lies in the fact that teenage clothes do not need flashy symbols – the products declare themselves, their prestige, and their quality. As a result, the identity of this brand is very modest and practical.
| | |
| --- | --- |
| Founded: | April 1998 |
| Founder: | Amancio Ortega |
| Headquarters: | Barcelona, Spain |
| Website: | bershka.com |
The famous Spanish brand of youth fashion, Bershka (Bershka), was created by the Inditex Group corporation in 1998. This concern also owns such well-known trademarks as Zara, Stradivarius, Massimo Dutti, Oysho, Uterqüe, etc.
In just two years, the Bershka brand has become recognizable and popular all over the world. This was facilitated by the policy focused on mass fashion for 14-25 years old, affordable prices, and a huge range of items. The collection is completely renewed annually and includes more than 4000 items of clothing, footwear, and accessories. Today Bershka is sold in more than 1000 stores under the mass-market franchise system and is represented in 74 countries of the world. The headquarters is located in Arteijo (Spain); the main production is in China and Bangladesh.
Meaning and History
Bershka is a youth fashion brand owned by the international group Inditex. Its target audience consists of people aged 15 to 35 who follow the latest fashion trends. The brand's collections are updated weekly, focusing on contemporary urban style and featuring basic items and seasonal trends. The wide range of products includes sportswear, everyday clothing, various accessories, footwear, and even cosmetics.
1999 – 2023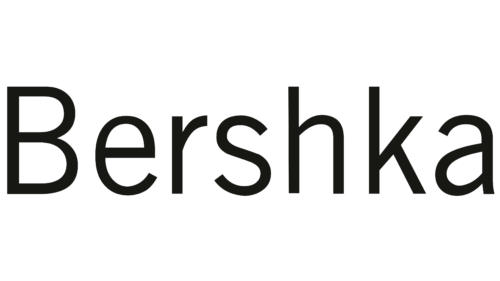 The Bershka logo is simple and concise – the brand name is black on a white background of a rectangular plate. The font used is Trade Gothic Regular with thin but clear lines, with sufficient space between letters, so the word is well-read even from a distance. For the design of signboards and shop windows of partner stores, it is allowed to use white letters on a colored background while maintaining the font and proportions.
According to experts, the design is very successful. Laconic, rounded, and elegant letters create an impression of stability and at the same time energy, freshness. This is exactly what is needed for products in the youth segment.
2023 – today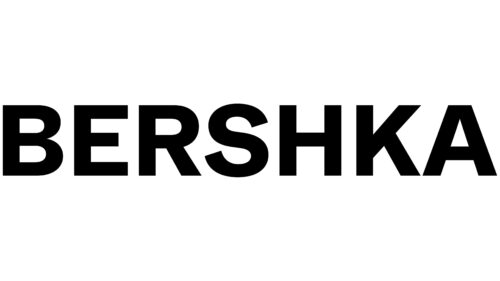 Font and Colors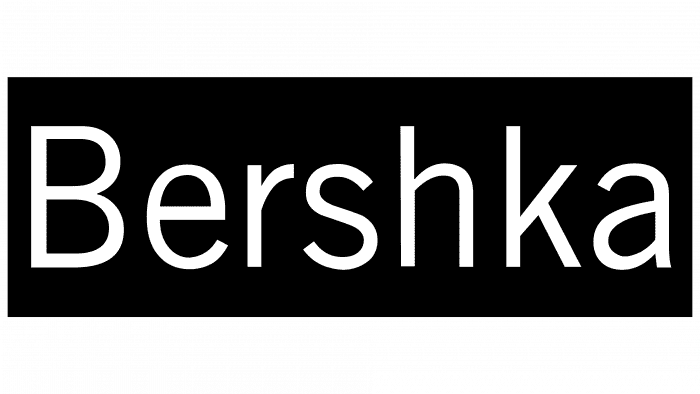 In the arsenal of the brand, another emblem is on a dark orange, white background, the letters Bsk in a white frame, with a slight slope. Below them on the right is the brand name in small print. This logo is sometimes used on tags and also for product labeling in Asian countries. Orange evokes a sense of happiness – what young people need.
Bershka color codes
Vampire Black

Hex color:
#050606
RGB:
5 6 6
CMYK:
18 2 2 98
Pantone:
PMS Black 6 C