Air Jordan is a name brand created by Nike for basketball player Michael Jordan. Today, basketball, boxing, wrestling, and football equipment – clothes and shoes are produced under them. The year the logo appeared is 1984, after a contract was signed between the legendary athlete and Phil Knight. Twelve months after signing the contract, Jordan first appeared in his brand sneakers.
Meaning and History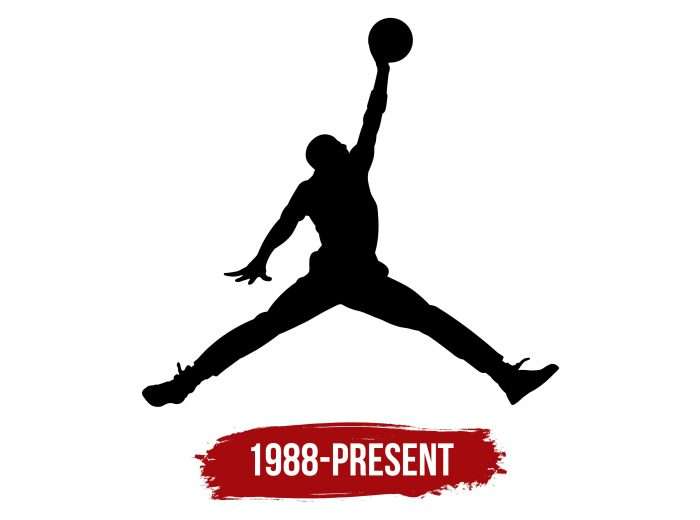 What is Air Jordan (Jumpman)?

This is the trademark and personal logo of the famous basketball player Michael Jordan.
Tinker Hatfield owns the logo concept. The emblem is called "Jumpman" and is a stylized image of Michael Jordan in Nike sneakers. The nickname of the logo is given specifically because it means "jumping person." Now it can be seen on almost all branded products.
The athlete is captured at the time of the historic leap at one of the decisive matches. As the basketball player himself admitted, he did not think about the pose but simply played. The result was a spectacular shot of a photograph taken from the back. So an impressive flight forever remained in the history of the American company and basketball.
Font and Color of the Emblem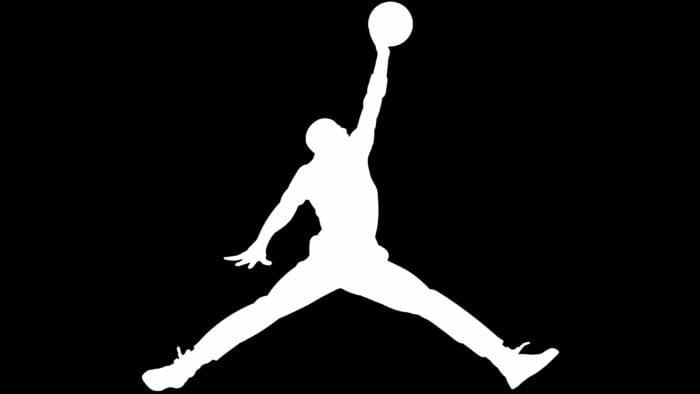 It shows the silhouette of a man who was photographed in a jump: he reaches for the basketball basket in an attempt to throw the ball. The movements are decisive, assertive, conveying the desire to get to the cherished goal by all means and fulfill the plan. At the same time, the jump is elegant and harmonious. There are no extra elements in it – only a clear outline.
Powerful energy is traced in the black outline, which influenced the choice of Nike. It is claimed that the logo embodies the unshakable will of Michael Jordan, reflects its mystery, and conveys the desire to move forward. Over the years, the logo has undergone many transformations and has moved from sneakers to other types of sporting goods.
At the same time, Jumpman is not an innovative development. It was preceded by the "airy" symbol of Peter Moore, which also depicts a soaring basketball player, but with wings. This image became the prototype of the modern logo.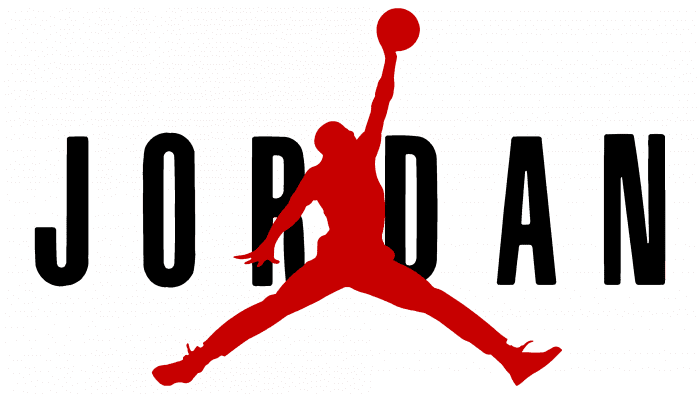 There is no single inscription on the Air Jordan logo because the designers focused on the basketball player's silhouette. "Jumpman" is completely black, and the background is white, because this is, in fact, black and white positive photography. Using such a graphic effect, the developers tried to distinguish between the real photo and the logo to make the visual brand identity distinctive and independent of the original photo reference. The jumpman logo is one of the most recognizable in the world.