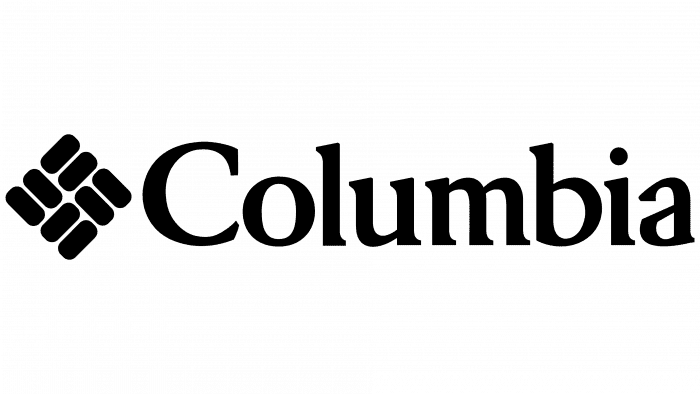 Columbia is one of four outdoor brands owned by the Columbia Sportswear Company. It appeared in the USA in 1938. It produces sportswear and footwear, camping equipment, hats, accessories, and much more.
Meaning and History

Columbia values ​​its history, which is why it has used the same logo for many years. It originated at the same time as the company and has always adorned its sportswear and shoes. But before the rhombus was approved in the emblem structure, the manufacturer marked the goods only with his name. Only after 1978 did he switch to a combined version, which underwent minor adjustments in the evolution of the brand's visual identity.
1990 – 2011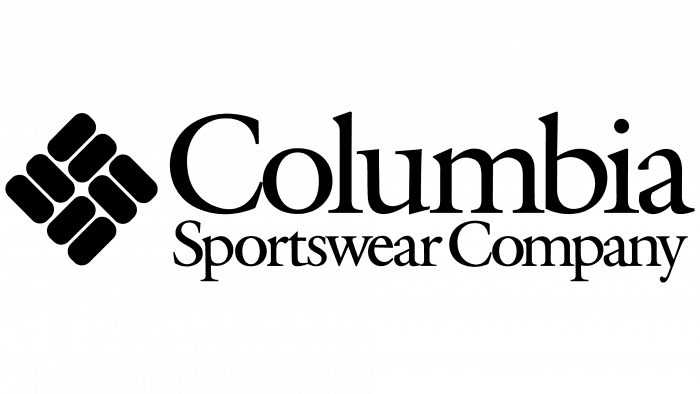 All brand products are adorned with the Columbia Sportswear corporate logo, which was adopted in 1978. It consists of eight blue oval rectangles. Geometric shapes are laid out in pairs in the form of a diamond. It is rumored that the educated figure is similar to a swastika. But this is a coincidence because the founders of the company are Jews who fled Nazi Germany.
The brand name, called "Bug," depicts the interlacing of textile threads. He says that the brand pays attention to even the smallest details and looks at everything under great magnification. It is also a tribute to the weaving industry.
In addition to the graphic symbol, the logo has an inscription "Columbia." 1990 to 2011 it was supplemented with the phrase "Sportswear Company," but then the designers removed the second line and left only the main word. The letters were located very closely on the first version of the emblem, although their lines were thin.
2011 – present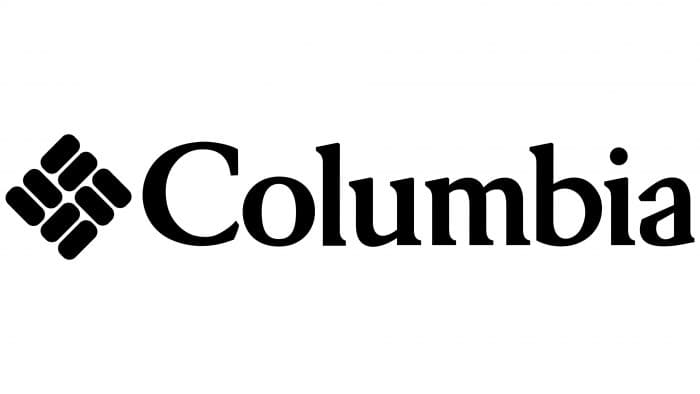 After the redesign, the composition remained almost intact – the changes were minimal. The developers removed the "Sportswear Company" lower inscription, reduced the graphic sign, and made the word "Columbia" bold. They also shortened the tail at "a," detached the "C" from the "o" and cut off one side of the lower serifs so they now only point to the right. As a result, the current version has a balance between graphics and text. The icon still consists of a diamond with eight miniature rectangles.
Font and Colors of the Emblem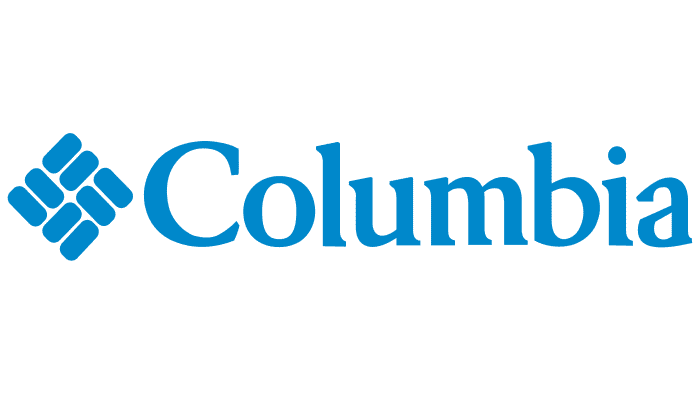 Columbia's priority color palette is a combination of white and bright blue. Moreover, the shades can change depending on the visual context. Also, the copyright holder allows the use of other monochromatic combinations. The classic black and white version is especially welcome.
The font in the updated logo has not changed. It still resembles ITC Galliard Roman by Matthew Carter. However, the logo designers have refined the original typography to give it a personal touch.