Victoria Secret is one of the most iconic brands in the fashion industry. The company is a subsidiary of Limited Brands and sells underwear, cosmetics, perfumes, clothing, jewelry, accessories, and swimwear. The founder of the company is Roy Raymond, who created it in 1977. Location – The city of San Francisco, California.
Meaning and History

The logo of this representative of the fashion industry is minimalist. Over the years of its existence, it underwent several minor transformations: earlier, it looked like a retro-style sign, but now it is a modern and practical label.
The very first version of the logo was presented in 1977 and appeared along with the release of the brand's debut catalog. It was based on many small details, ornate elements, vintage accents. But in the mid-80s of the last century, the company changed the style of the brand name and made it concise.
The fonts are clear, well readable, in some cases with serifs, in others – without. Designers experimented for a long time with the proportions of letters, until in the 1990s they settled on an option that is very similar to the current one.
The company itself worked on the logo, occasionally involving some agencies in the process. Among those who participated in the creation of the logo was Mucca Design Studio. She provided an updated version of the graphic symbol "VS," an internal brand book, a set of icons, and templates. Later, Studio 191 from New York joined the team. Artists worked on the text part and proposed new versions for some sub-brands.
Font and Color of the Emblem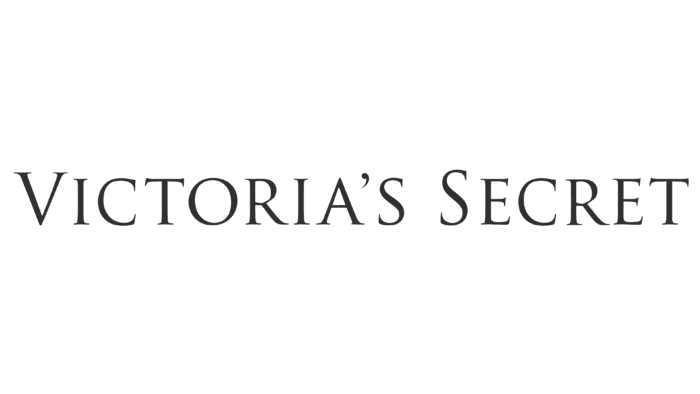 The graphic part of the logo is a simple black monogram on a white background. In the interweaving of letters, "V" and "S" are visible – an abbreviation of the name of a fashionable brand. A "V" is placed exactly in the middle, and a large lower fragment "S" interweaves it, so the sharp base "V" is located inside the circle. The top "S" protrudes above the serifs of the first letter.
The verbal part of the emblem consists of the inscription "Victoria Secret," which is built in two tiers. It is presented in the upper case and is written in letters of the same height, except the first. In addition to everything, the brand also uses other brand names.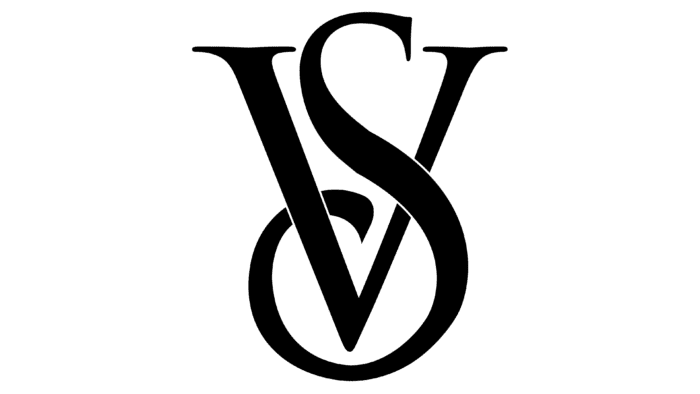 In the 2000s, for visual identification, the brand chose the Adobe Trajan font, which Carol Twombly created in 1989. Then the company switched to a modified Monotype Bell font.
The signature palette consists of pink, black, and white. The dark color is the main color because it makes the logo strict and sophisticated. White most often acts as a background or as an accent element – for example, it is used as a border.