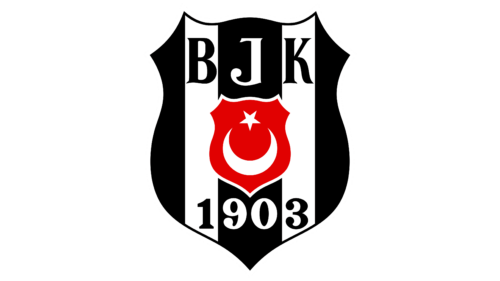 Besiktas Logo PNG
The emblem of the Turkish team, the Besiktas logo, spectacularly shows the unity of East and Europe, the birthplace of the club. The heraldry and color scheme reflect the team's commitment to its country and national identity through its concise graphics.
| | |
| --- | --- |
| Founded: | 3 March 1903 |
| Headquarters: | Besiktas, Istanbul |
| Website: | bjk.com |
Gymnastic club Besiktas was founded in the area of the European part of Istanbul in March 1903. Wrestling, boxing, weightlifting, and gymnastics were the first sports directions of the new athletic society. The football section appeared there only in 1911, but it became the main affiliate soon.
Initially, red and white were the colors of Besiktas. But after the defeat in the Balkan wars (1912-1913), the coloring was changed to black and white in a sign of sorrow over the lost territories. It was a temporary decision until the Turks conquer all the Balkan lands. Unfortunately, there was no revenge, and the club's colors remained black and white.
Meaning and History
1903 – 1930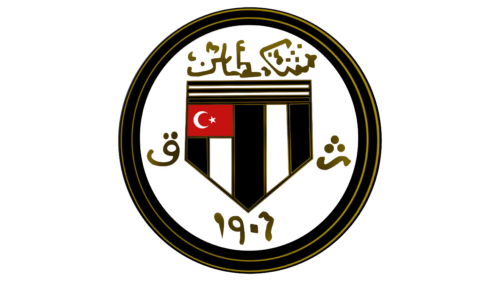 1930s – 1940s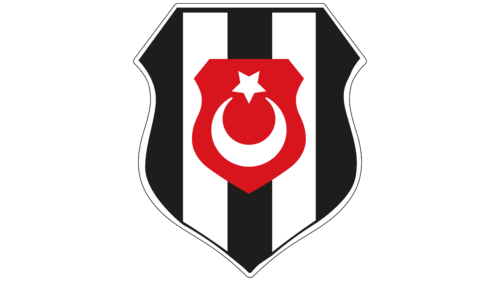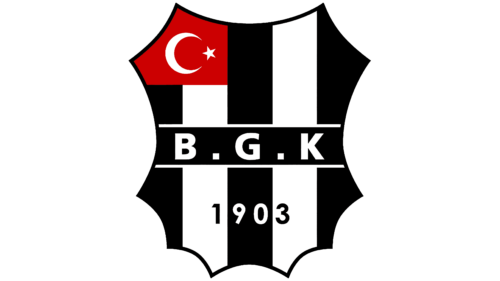 1940 – 1960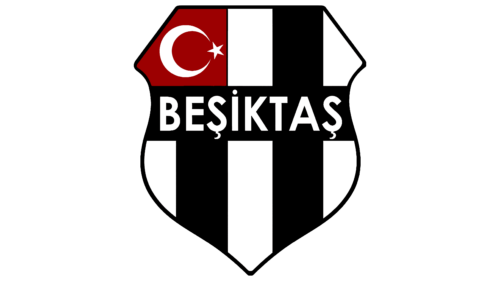 1960 – 1970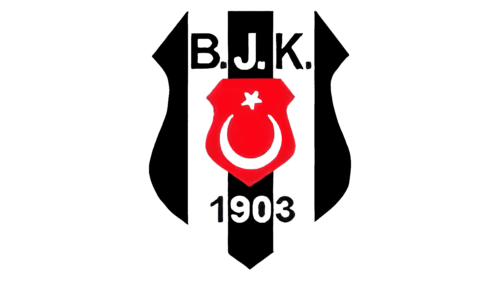 1970 – 1980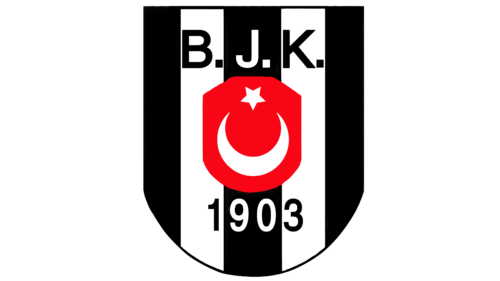 1980 – 2000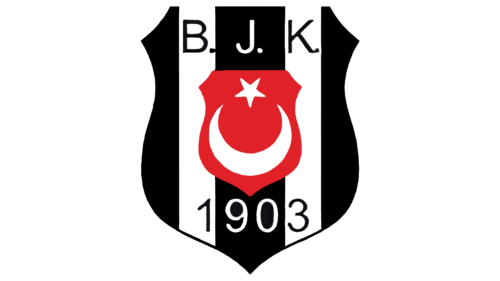 2000 – today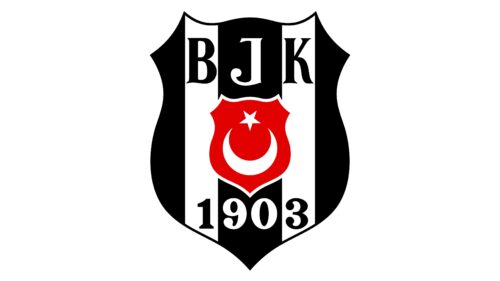 Font and Colors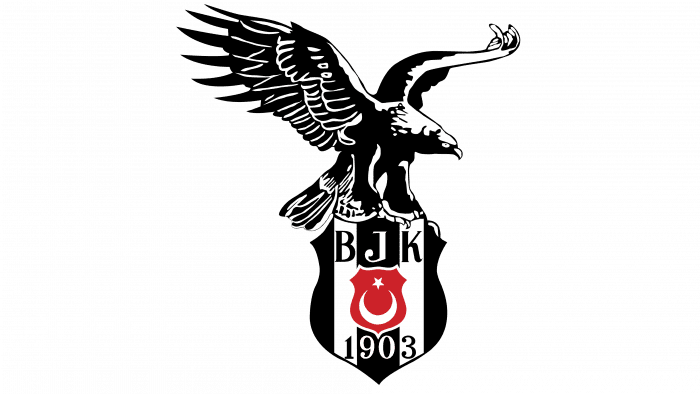 The Turkish flag, which is in the center of the logo, reminds us that Besiktas is the first sports organization. Another message is encrypted in the graphic sign: black and white stripes together with other components of the emblem from the number 1319. According to the Gregorian chronology system, this is the year the club was founded, according to the Islamic calendar, which is equivalent to 1903. For a short time, the version with stars above the shield was used, where each five-pointed star denoted victories in championships.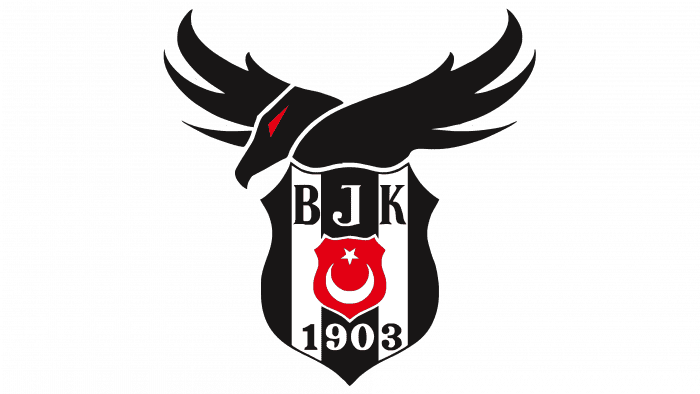 Since the lettering became Latin, two types of fonts have been featured on Besiktas logos. The first is a standard sans serif, and the second is a custom typeface with serifs and decorative elements.
As for the color palette, everything is not so simple. There is a myth that the first official colors of a football team were white and red, and the black and white combination only appeared after the Balkan War, which ended in 1913. Legend has it that the club used black as a sign of mourning. Some written sources give the same information.
The team itself denies such rumors. On the occasion of her centenary, she presented her first emblem – proof that her colors have always been black and white. However, red also does not stand aside, because it is an important part of the Turkish flag, depicted in the shield in the middle.
Besiktas color codes
Red

Hex color:
#e00505
RGB:
224 5 5
CMYK:
0 98 98 12
Pantone:
PMS Bright Red C
Black

Hex color:
#000000
RGB:
0 0 0
CMYK:
0 0 0 100
Pantone:
PMS Process Black C