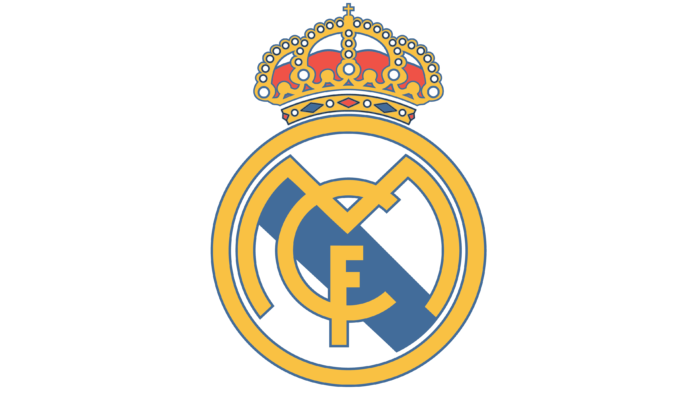 On March 6, 1902, a group of like-minded footballers formally founded the Madrid Football Club, preceded by another team Football Sky at the turn of the 19th and 20th centuries.
Meaning and History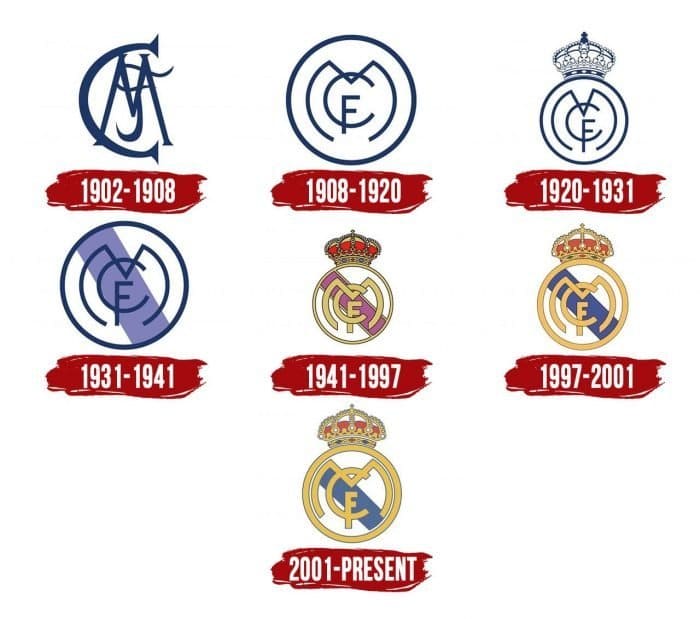 The first logo of Real Madrid was a banal mix of the club's initials: the blue M, C, and F letters were written on a white background. It should be noted that the team often performed under the city emblem, which was required under the rules of most football competitions at the beginning of the century. It is a mistake to add the attribution of the city's coat of arms to the history of Madrid, although the rules for holding official competitions of that time obliged the club to use the city's emblem.
The Real Madrid logo changes were made in 1908. As a result, the city coat of arms became the progenitor of the modern club's logo. First (in 1908), the club's initials were imposed on the shield borrowed from the city – so that is how the logo of Galacticos got circles of blue.
June 29, 1920, Spanish King Alfonso XIII awarded the Madrid the royal title – "Real." On the club's logo, this event was reflected by a crown's appearance identical to the city coat of arms. In official matches, the team still performed under the stylized city logo.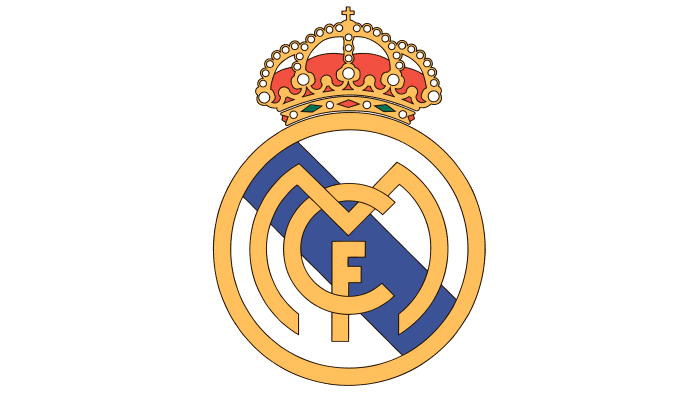 The revolution that overthrew King Alfonso XIII marked the formation of the Second Spanish Republic. In the period from 1931 to 1939, the team was called the football club "Madrid" again, and the logo lost the crown because of the prohibition to use the symbols of monarchical items. At the same time, the Real Madrid logo got a strip of purple hue, symbolizing the region of Castile, in whose territory modern Madrid is located.
The end of the civil war and the establishment of the dictatorship of General Francisco Franco returned the Madrid the royal status and the crown for the Galacticos logo. Also, the Real Madrid emblem was redesigned and finally became colorful with the emblem golden tones. The Castilian strip was saved on the Real Madrid logo.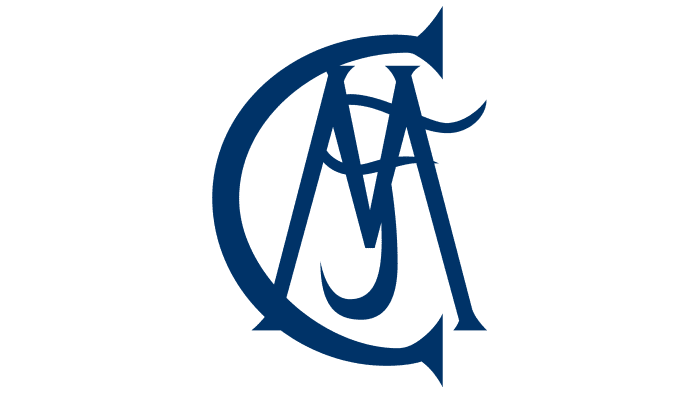 In this form, the Real Madrid logo served for more than five decades, undergoing minor changes at the turn of the century. At the beginning of the century, the coat of arms of Madrid took its final form. Before starting building "Galaktikos," bosses of the club in Madrid maximized the letter M. Also, they made the strip blue, totally getting rid of the purple color.
Having opened a new chapter of history, Madrid has perfected the logo, which has received a modern look, corresponding to the status of the best club of the twentieth century.
1902 – 1908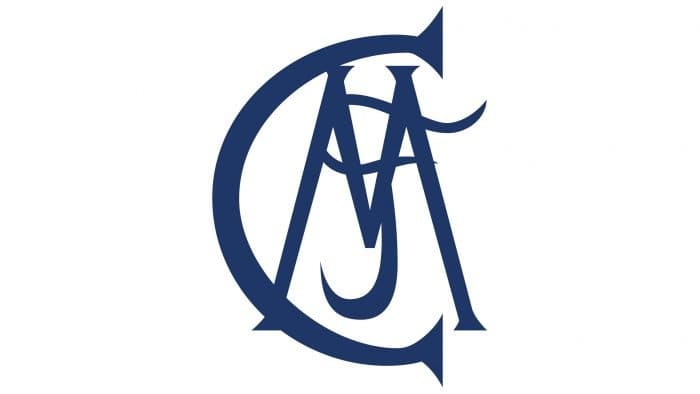 1908 – 1920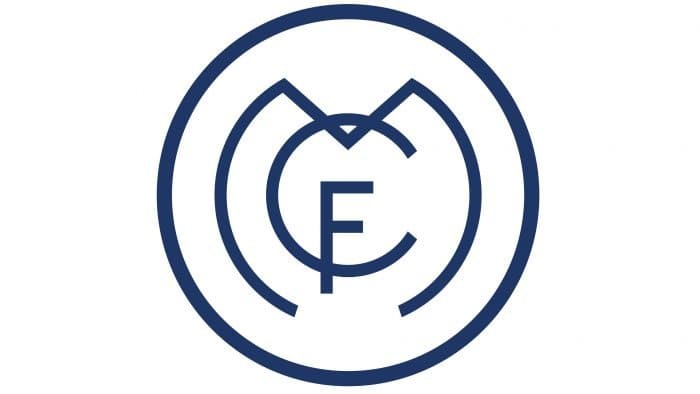 1920 – 1931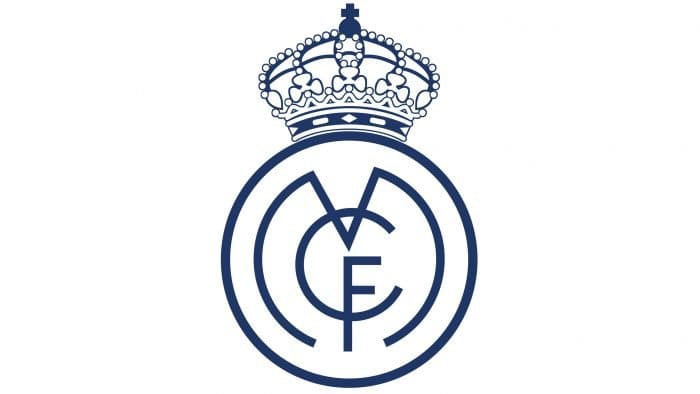 1931 – 1941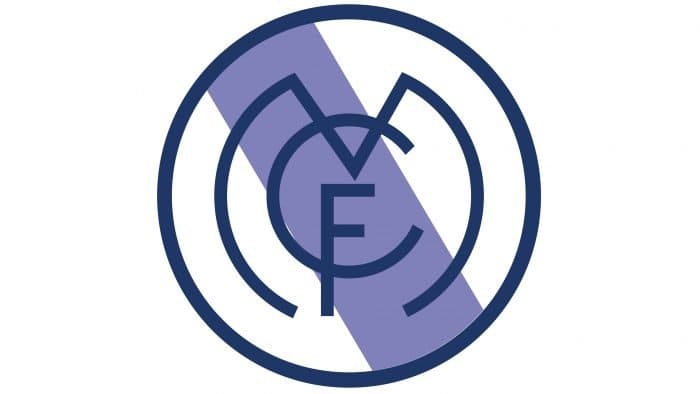 1941 – 1997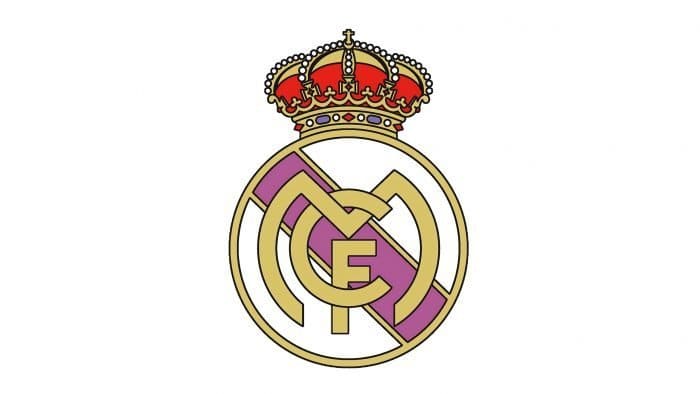 1997 – 2001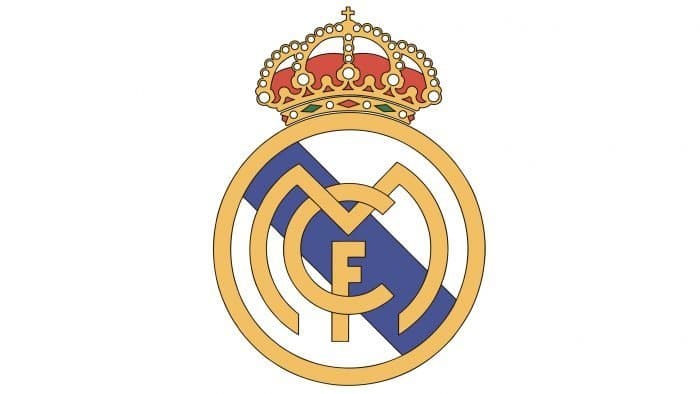 2001 – present