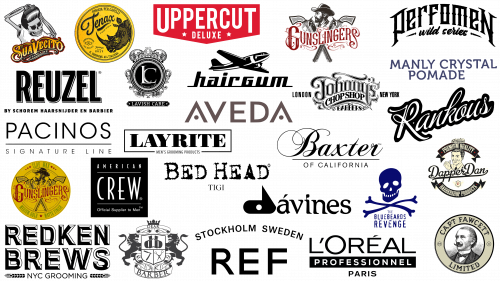 Men's hair pomade is gaining popularity. It holds hair stronger than gel and lasts longer than wax. At the same time, it gives strands a natural shine, is suitable for complex hairstyles, and can handle even unruly curls. As a result, Brylcreem (the second name for styling pomade) is once again conquering hair salons and store shelves after half a century of oblivion.
In the 50s of the last century, it was used by fashionistas, and now it is a trendy product for men. It is natural, beneficial, and effective. It's no wonder that world fashion brands have turned their attention to it, offering it in various volumes, compositions, and types. A jar of this miraculous remedy instantly turns a man into a dandy. Hair gets:
perfect hold for the entire day;
excellent nourishment from roots to tips.
Due to the high popularity of styling pomades, we decided to review the most famous lines, focus on some facts from history, and delve into the formula. But first, let's try to find answers to clarifying questions.
What is hair pomade?

It is a waxy or gel-like substance with a dense structure. At the same time, it is a soft product that is easily applied and evenly distributed, providing fixation of strands in the desired position and giving them a natural shine. The result is immediate: hair becomes more voluminous, obedient, and lush. The second name for styling pomade is Brylcreem.
What types of hair pomades exist?
Two types of products represent the modern assortment:
oil-based (excellent at holding hairstyles, long-lasting on hair, provide a strong shine, applied in a warmed-up state);
water-based (easily applied to strands, less greasy, easier to wash off, suitable for complex hairstyles, but with weaker hold).
The first type of Brylcreem is dense, viscous, and shiny, while the second is soft, slippery, matte, or glossy. The latter resembles a less dense wax and is considered a lightweight option.
How to choose men's hair pomade?
First of all, you need to consider the condition of your hair, its type, and length, as well as the desired hairstyle and preferred period of its preservation. The styling product is divided into three groups based on consistency. It can be:
Strong hold pomade is applied to long, thick, and dense hair. Accordingly, the thinner and shorter the hair, the more gentle the styling product should be. Finishing Brylcreem ultimately secures the hairstyle, preventing it from falling apart. So, if you are a pro in this matter, choose a stronger option; if you are an amateur who occasionally uses styling products, opt for soft and medium alternatives.
And one more nuance. It is related to hair color. For example, a stunning shine looks great on dark strands but not on blonde ones. Greasy strands are perceived as unkempt and long, and unwashed. The best choice for red-haired and fair-haired men is matte compositions.
How to use hair pomade?
It differs significantly from hairsprays, mousses, gels, and other strong-hold products. It doesn't have its drawbacks: pomade doesn't dry out or weigh down hair, so the hairstyle looks natural. But to achieve this effect, you need to know how to apply the cosmetic product correctly.
Wash your head and dry your hair with a hairdryer because the styling product will make them shiny. This will prevent an unkempt look. Direct the stream of warm air following the shape of the future hairstyle, gently fluffing the strands with your hands, which will allow you to achieve optimal styling. If necessary, comb your hair and make a neat parting at the end.
Remember: don't overdo it with the amount of pomade. If it's soft or medium in consistency, you'll need a volume of about a small pea. Don't take it all at once: it's better to use this product little by little, adding it gradually. You can even use less. If the pomade is hard, slightly melt it with a hot hairdryer to make it more pliable in texture.
Rub the pomade with your fingertips, not your entire palm. Warm it up well, and then spread it on your palm. Gently run your hands through your hair, distributing the composition with massaging movements – as if you're washing your head. Don't forget about the back of your head – generously rub the pomade there.
Cover the entire length of the strands – to the very tips, passing them through your fingers. The passes should be precise, confident, and fast as if you're combing your hair with your hand.
If there isn't enough pomade, take a little more and repeat the procedure, distributing the composition to the uncovered area. It's not worth taking a lot at once because it will be difficult to remove the excess, which can make the head look greasy and unkempt.
To complete the look, dry your hair with a hairdryer so that there's no moisture left. This way, it's easier to fix the hairstyle in the desired position and get rid of the stickiness.
History of hair Pomade
Pomade is an ancient styling tool. It appeared in the late 18th century and consisted of specific ingredients that looked beautiful on hair but had a repulsive smell. These were animal fats – bear and pork lard. It was believed that such components strengthened hair follicles, promoted hair health, and accelerated growth. Naturally, there was plenty of shine from them, and they kept the shape of their hairstyles perfectly.
However, the smell overshadowed their merits, so in the first half of the 20th century, such pomade changed its formula. Petroleum jelly and beeswax, which were widely available, were used as a base. Since then, pomade for styling has actively led among men's hair styling products. Production moved to an industrial scale, which greatly affected its popularization. In the 1930s, the first world-famous brands already existed. These were Lucky Tiger, Sweet Georgia Brown, Royal Crown Hair Dressing, and Murray's. Movie and music stars widely used their products.
By the mid-20th century, there was a surge in fashion for hair pomade. In the 1940s, it perfectly emphasized short military-style haircuts, and in the 1950s, it helped young people express themselves as a rebellious generation. Slicked-back hairstyles with the impressive pompadour and Mohawk styles became a hallmark of the era. Hair styling products allowed people to express themselves better: it was during this time the culture of so-called greasers (from the word "grease" – hair pomade) emerged.
The popularization of men's hair pomade was also facilitated by musical stars, who styled their elaborate hairstyles with pomade. Fans tried to imitate them, wanting to look like their idols, so they closely followed the artists' preferences. They bought Royal Crown Men's Pomade, used by Johnny Cash, and chose what Elvis Presley preferred. Several brands competed for his attention:
Sweet Georgia Brown;
Murray's;
Slick Black;
Lovers Moon;
Dixie Peach;
Royal Crown;
Black & White, and others.
In the second half of the 20th century, hair pomade lost its initial demand as other formulations appeared on the market. Hairsprays and gels came to the forefront due to the fashion for hairstyles with long and medium hair. Innovations in the cosmetic industry displaced outdated products. The 2000s did not bring any changes either. Slicked and shiny hair began to be associated with old-fashioned styles of grandparents and vintage styles.
Is it OK to use pomade every day?

The debate around daily application often centers around its impact on hair health. While pomades can add texture and volume, making hair appear fuller and more dynamic, ensuring the product doesn't contain harmful chemicals is essential. A quality pomade, especially one with nourishing ingredients, can be used daily without causing damage. Moreover, some pomades may even promote hair growth.
TOP Brands Hair Styling Pomades for Men
Currently, there is a resurgence of interest in hair pomade as a natural and safe product that solves several problems. This is due to the variety of men's haircuts, the revival of comprehensive barber services, and the expansion of the professional hair care cosmetics segment. There are many hair pomade lines, and we will introduce you to the most popular ones.
Hairkov Ranrous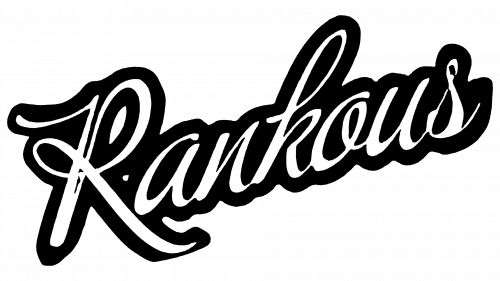 Hairkov Ranrous hair styling pomade has an ultra-strong hold, making it suitable for creative and fashionable hairstyles. This option has a red tint, but it also comes in green. That is, the pomade also acts as a temporary hair color, which is easily washable and does not harm the original color. You can dye strands along their entire length or just the tips. The product provides a long-lasting hair care effect without damaging its structure.
The product is also easy to apply: take a small amount in your palm, rub it, apply to the locks, and distribute it with gentle movements. For a high-quality effect and impeccable appearance, comb the locks at the end, fixing them in the desired position. This product is designed for daily use for all-day styling. It has a subtle fruity scent.
Density Material L'Oréal Professionnel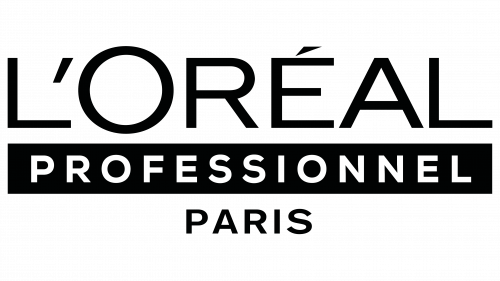 The French cosmetic giant joined the fashionable trend and started producing modern hair pomade. They offer Density Material L'Oréal Professionnel for soft, wavy, and tough curly hair, giving them a texturizing effect. The pomade simply highlights the texture, emphasizing it, lays on the hair in an even thin layer, and makes them manageable.
Essentially, it controls frizziness while maintaining the natural appearance of curly strands and adding natural volume. That is, the hair settles into a neat hairstyle and stops sticking out in all directions. They get less tangled, hold up well, and fit into the desired style. This product guarantees a strong hold with moderate stiffness.
Uppercut Deluxe Pomade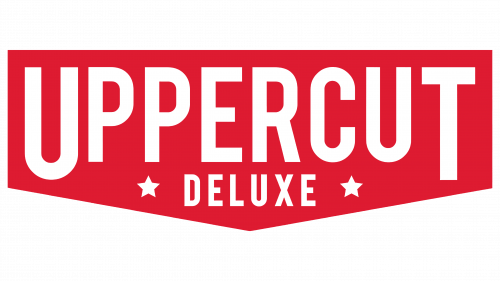 This water-based hair styling product offers a strong hold. Apply it once at the beginning of the day, and you won't need to comb and fix your hairstyle constantly. The formula dries quickly on the hair of any length and doesn't require adjustments. It also forms a protective coating, smoothes the cuticle, and gives the strands a noticeable but not greasy shine – more like a matte finish. It features a delicate caramel-coconut scent.
Uppercut Deluxe Pomade is very economical, so a 100-gram jar lasts a long time, and a minimal amount is required for the styling. It is suitable for dry hair, not just damp hair. For a voluminous, lush hairstyle, it is best to dry your hair with a hairdryer beforehand. Avoid moisture when applying to preserve the pomade on your hair better and prevent strands from falling apart.
Manly Crystal Pomade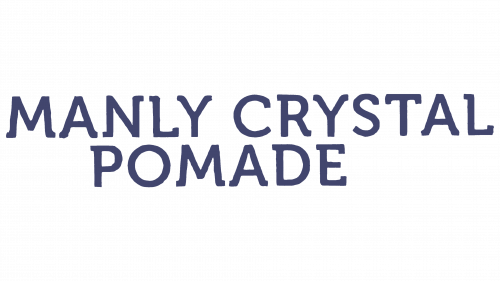 The Manly Crystal Pomade line is an excellent choice for styling with moderate hold. It allows you to adjust your hair throughout the day and fix it as desired. All you need is a drop of the product, a comb, and a little water. With a couple of strokes, your hairstyle looks fresh as if you had just left the salon. Or you can change it slightly by moistening your hair with your palm and running a comb through it.
After all the manipulations, the strands remain elastic and non-sticky. The pomade works great on both thick and thin hair, regardless of length. It gently fastens them together, connecting them into movable strands. A natural and well-groomed look is guaranteed after this procedure. The product has a subtle scent reminiscent of delicate caramel. It is best suited for those who prefer a matte finish to their hairstyle.
Pacinos Pomade

The American Pacinos Pomade line is designed for all hair types – from straight to curly. Its water-based formula allows for easy application and quick rinsing under a strong stream with a minimal amount of shampoo. It is a strong hold styling product but maintains the hair's natural flexibility and is suitable for classic haircuts with or without a part.
The level of shine is medium, closer to matte than glossy. Another important feature of this series is its versatility: it is recommended for dry and damp hair (in this case, the styling is softer and more elastic). The pomade has a subtle scent reminiscent of cologne.
Layrite Original Pomade

This is a classic men's water-based pomade from an American manufacturer. It is used for everyday, strong hold styling with an impressive shine. It is best suited for medium and short haircuts, working excellently even on thin hair. Its texture is soft with a gel-like consistency, which sets it apart from competitors in terms of ease of application. The pomade is eco-friendly and safe, made from charcoal and Brazilian palm leaves, ensuring the preservation of the natural structure of the hairstyle.
Layrite Original Pomade allows for elegant, restrained, and rebellious looks because it quickly and easily gives the desired shape to the hairstyle. It does not weigh hair down and leaves no residue after rinsing with regular shampoo. However, it is not recommended for long hair. It can be applied with a comb or by hand.
Aveda Brilliant Humectant Pomade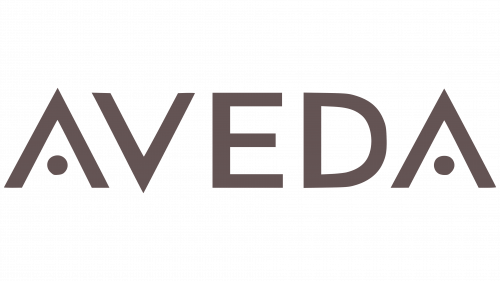 This product is designed for styling, shaping, adding volume, and moisturizing. It is recommended for dry and damaged hair, as it nourishes them with moisture and restores them. To achieve this effect, the manufacturer has chosen an original formula with a balanced composition. As a result, not only does the hairstyle look great – every strand is rejuvenated.
Aveda Brilliant Humectant Pomade also features an innovative jar. The manufacturer made it stylish, beautiful, shiny, and pleasant to the touch. This pomade helps tame even unruly and highly curly hair while making it easier to comb and shape into the desired hairstyle. The product has a light herbal scent.
What hair is pomade best for?

Not all pomades are created equal, and the key is to identify which one suits a particular hair type:

Wax Pomade: Ideal for those with thick, coarse hair that requires a substantial hold. This type of pomade also lends a natural shine, elevating the overall look. It's a preferred choice for those looking to refine their hairstyle without making it look overly styled.
Cream Pomade: An all-rounder of sorts, cream pomades can cater to a broad spectrum of hair types, from straight to curly, short to long. The allure of cream pomades lies in their ability to add volume and hydration without weighing the hair down. The finish is often matte, making it suitable for those who prefer a more understated look.
Perfomen Wild Series Champion Pomade

This series of styling products are designed for hair of any length, making it versatile. American experts have created a formula that is perfectly compatible with men's hairstyles. It allows for the stable fixation of strands, moisturizes them, and makes them shiny.
Perfomen Wild Series Champion Pomade does not weigh hair down: the pomade contains care components that positively affect the roots. This results in a beautiful, voluminous, and thick hairstyle. A protective layer forms around each hair, effectively supporting the strands. This product provides a pleasant, healthy, and well-groomed look.
American Crew Pomade For Hold and Shine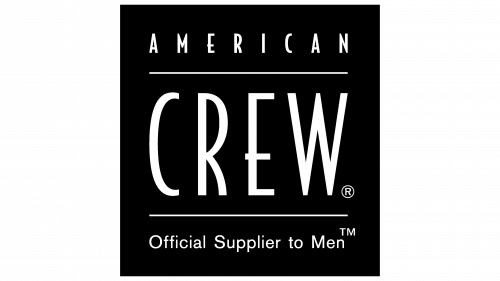 The well-known American company has released the effective American Crew Pomade For Hold and Shine with medium hold styling. Today, it is on the list of the best manufacturers because its products consist of natural ingredients and have a positive impact on hair. This pomade is suitable for daily use, as it does not harm the hair or the scalp.
The styling formula includes just five components that provide hold and saturate the hair with shine, rejuvenate it, and add volume. The key ingredients are sucrose and lanolin. The product has a glossy finish and an oil base.
Dear Barber Pomade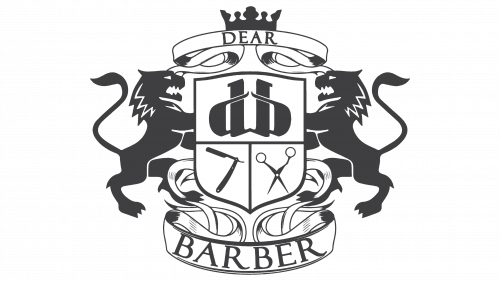 If you have stiff and unmanageable hair, the Dear Barber Pomade line is just for you. The British company has focused on men's hairstyles so that even a small amount of product can tame unruly strands and enjoy perfect styling all day long. Hair gets a mirror shine, allowing men to dazzle in the eyes of women.
The brand specializes in professional styling products. It produces care products for stiff hair. A special recipe and unique formulas turn ordinary cosmetic products into powerful styling tools. Its main task is to maintain the hairstyle throughout the day, which it does excellently.
Redken Brews High Hold Pomade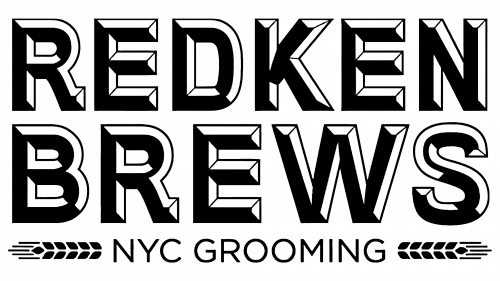 This line is aimed at the stronghold, as it is specifically designed for tough men's hair. It handles tasks of any complexity and works in the most unexpected situations. The styling lasts all day, even in windy conditions. Redken Brews High Hold Pomade also provides hair care, healthy shine, and a glossy finish.
The maximum effectiveness of the styling product is harmoniously balanced with ease of use. Just rub a small amount between your fingers and then run them through the hair, delving into the strands like a comb. The pomade is recommended for everyday styling.
Reuzel Blue Strong Hold High Sheen Pomade

This product has a universal composition. Its formula is perfectly adapted for medium and short haircuts. Moreover, it works effectively on both men's and women's hair. Reuzel Blue Strong Hold High Sheen Pomade has a medium consistency, meaning you don't have to preheat it with a hairdryer to get it out of the jar.
The basis of the modeling pomade is water, so it is easily applied and just as easily washed off with any shampoo. The hair care product gives them a restrained shine and natural mobility. It secures even curly and wavy hairstyles well.
Dapper Dan Heavy Hold Pomade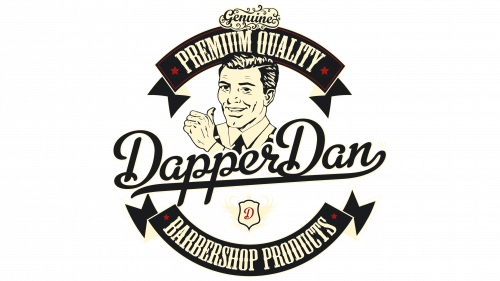 This product also ensures a good hold on men's hair. It contains wax, so it has a beneficial effect as if preserving each hair from root to tip. In addition, such a composition binds the hairs together so they easily stay in the desired position.
With Dapper Dan Heavy Hold Pomade, you can model hairstyles of any length and complexity and improve hair health. The formula is enriched with natural oils, guaranteeing a soft and beautiful shine. The product makes hair resilient but not sticky.
REF Pomade N°550

The pomade is suitable not only for men but also for women. It is ideal for short, flyaway strands and wavy and porous hair. This styling product does an excellent job of taming them. With its help, you can achieve effective "tails" and wet curly curls. Perfectly smooth, classic-style hairstyles are a strong point of this pomade.
REF Pomade N°550 is characterized by a durable and even stiff hold, which cannot be disrupted by any unforeseen situation. Hair becomes strong and shiny, with a glossy surface. This coating revitalizes and nourishes them with beneficial substances.
Is pomade good for hair styling?

When crafting an impeccable hairstyle, pomade is a formidable tool. Its ability to maintain a hairstyle while providing either a matte or glossy finish makes it a popular choice. The diverse range of formulas ensures a pomade for every look, from the classic slick-back to the modern textured style.
Captain Fawcett Hair Pomade Classic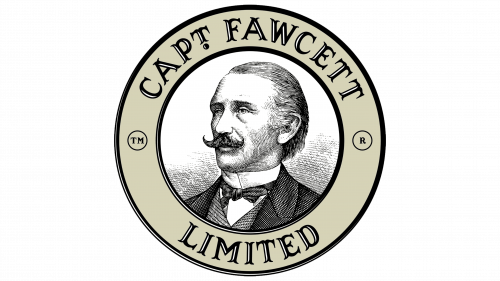 A versatile product, as it is suitable for various styles – from hairdos with sharply sticking strands to hairstyles with elegantly combed-back hair. Captain Fawcett Hair Pomade Classic excels at handling medium-length hair. It doesn't weigh down the hair, adding lightness, shine, and silkiness. Compatible with fine and curly hair.
If you adore pin-up, then this is your styling pomade. Vintage glamour, sparkling elegance, old-school classics, and bold curls – all are achievable with this pomade. A rich shine and ease of application characterize it. Simply take a small dab of the product, rub it between your palms, and apply it to your head with massaging motions, covering the hair. Then, comb and style as desired.
Tenax Hair Pomade Strong Hold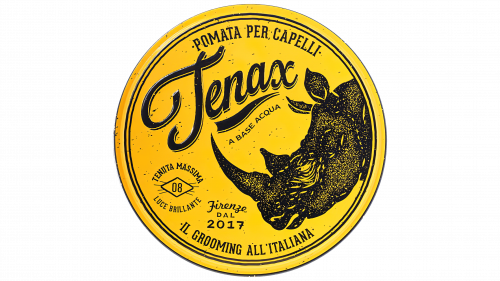 The name of the line speaks for itself: this is a product for strong hold. The Italian company has released a water-based pomade that can handle hair of any structure – from thin and silky to coarse and springy. Its main specialization, however, is men's unruly hair, which it manages without any issues.
Tenax Hair Pomade Strong Hold is suitable for application on both wet and dry strands. The paste is simple and convenient to use, as it doesn't require lengthy preparation. At the same time, it doesn't weigh down the hair and is easily washed out because it contains natural ingredients.
Gunslingers Clay Wax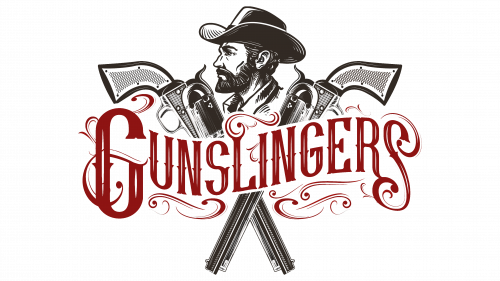 The British brand offers a versatile pomade for styling. Adhering to gentlemanly traditions, it lays beautifully on the hair, creating a shiny image suitable for both formal and everyday occasions. Gunslingers Clay Wax is characterized by easy application, despite its dense texture. This is due to the special clay in its composition, which when in contact with water, forms a natural protection for hair of any thickness.
This brand's pomade provides medium hold, giving strands visual clarity with a matte finish. The product is perfect for creating bold hairstyles and taming even unruly curls. It is applied to dry hair.
Lavish Care Brown Beard And Hair Shader Pomade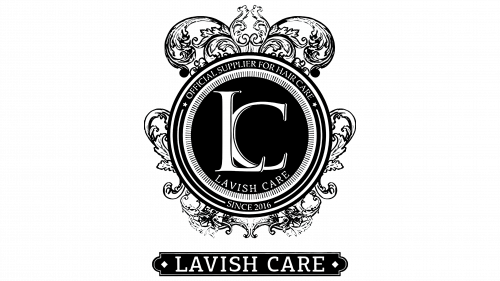 The peculiarity of this Greek brand's pomade is that it is suitable for styling hair and beards. This means that it is exclusively men's grooming cosmetics designed for short and stiff hair. Moreover, Lavish Care Brown Beard And Hair Shader Pomade is a color-correcting product – it styles strands and tints gray hair.
It contains no parabens but does include castor oil, which is rich in fatty acids, vitamin E, and minerals. Thus, both the hairstyle and beard receive excellent protection from the influence of negative factors, and each hair is rejuvenated. The product has a pleasant scent and is easily washed out, as it is water-based.
The Bluebeards Revenge Pomade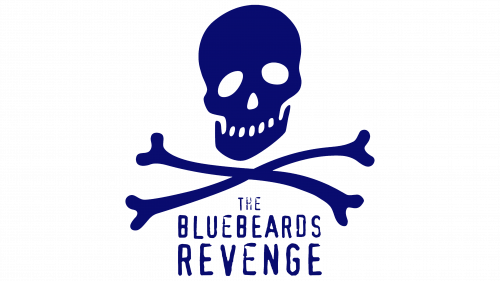 Products from The Bluebeards Revenge Pomade line can handle both masculine and gentlemanly looks. The special product is designed with all nuances in mind and is suitable for hair of any length and type. It has a safe composition and reliably supports the hairstyle's fixation all day long without causing hair to stick together.
This pomade is even recommended for vegans, as it contains no animal-derived components. At the same time, this grooming product gives hair a natural shine, protects it from the negative impact of the environment, doesn't dry out, and effectively highlights the texture.
Tigi Bed Head For Men Slick Trick

This is a strong professional hold gel pomade from the British brand, which produces its products in the USA. The manufacturer uses a special recipe based on two types of wax – carnauba, and beeswax. Their combination ensures clear hair separation, lightweight strands, and no clumping.
The formula is also enriched with polymer shine enhancers, giving the hairstyle a flawless coating – glossy and smooth. However, with Tigi Bed Head For Men Slick Trick, hair not only gets a lasting hold; this coating protects them from external factors. They become softer, more voluminous, and more manageable, making it easy to achieve the desired shape.
Hairgum Classic Hair Styling Pomade

Styling with the flagship product Hairgum Classic Hair Styling Pomade is convenient and straightforward. This is because the composition for styling men's and women's hair includes ingredients that leave no residue, won't dry out strands, and moisturize fibers. This product is perfect for structured hairstyles in a "cascade" style with height transitions. It highlights each level.
The pomade is designed for daily use and washes off easily, as it is water-based. It gives hair shine and texture, is ideal for applying finishing touches, and holds hairstyles of any complexity. It is applied to towel-dried hair with your palms.
Is pomade good for men's hair?

Pomade, especially when compared to gel, stands out for its versatility. While gels typically offer a rigid, sturdy hold suitable for many hair types, they might not be the best choice for men with extremely fine hair. The density of some pomades can cause fine hair to appear flat or greasy. However, the concerns regarding potential damage from pomade largely revolve around its ingredients. Like any hair product, those with natural ingredients tend to be gentler on the hair than their chemical-laden counterparts.
Johnny's Chop Shop Original Sheen Men's Hair Pomade

If you love rock-style hairstyles, this product is for you. The pomade formula is water-based and adapted to all hair types – from super soft to ultra-stiff. It consists of a mixture of active ingredients, including glycerin, caffeine, vitamin B5, and jojoba oil.
The pomade also energizes strands, moisturizes them, adds shine and smoothness, and prevents damage. The Johnny's Chop Shop Original Sheen line also features stylish packaging that emphasizes the originality of its contents.
Davines More Inside Forming Pomade

Universal, professional, sculpting – this is all about the styling and grooming product Davines More Inside Forming Pomade. The Italian cosmetic product holds hair excellently, giving it airiness and volume. It provides medium hold stiffness, so the hairstyle remains movable. There is also no stickiness, as the pomade gently binds hair together.
Moreover, under the influence of this product, the hairstyle gains a "memory" effect. It keeps the hair in the desired position for a long time – just run your hand through it, slightly adjusting. This pomade is suitable for both men and women.
Suavecito Pomade Original Hold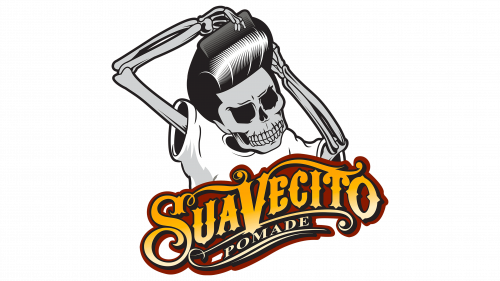 The American brand focused on hair care products and created the Suavecito Pomade Original Hold line for styling, holding, and adding shine. The cosmetic product is water-based, which gives it positive properties: fast action after application, no stickiness, easy absorption, and hassle-free removal.
The pomade has a creamy texture and is designed for everyday hairstyles, so they maintain its shape and hold well in the desired position. At the same time, the hair remains movable, light, and springy, regardless of its length. After drying, the product provides a subtle shine – natural and unobtrusive. It contains no chemicals.
Gunslingers Clay Wax Pomade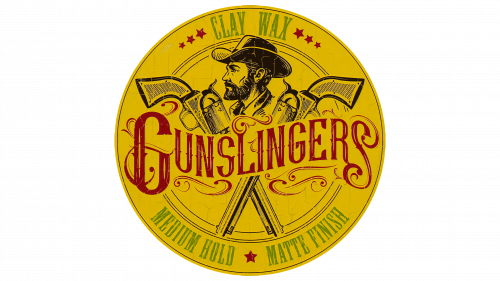 The British personal care cosmetics brand developed the styling line Gunslingers Clay Wax based on natural clay. Thanks to it, the strands don't look "wooden" but maintain normal mobility and elasticity. It gives hair visual clarity, promotes the creation of bold hairstyles, and supports medium hold.
The product has a dense texture, so it lasts a long time – just take a small amount of pomade and rub it between your fingers. It is easily applied to the hair and tames even stubborn strands.
Baxter of California Clay Pomade

Ease of distribution is what sets the Italian-made Baxter of California Clay Pomade apart from competitors. Thanks to the professional water-based formula, the composition gently affects the hair: it doesn't leave a white residue or stickiness and doesn't cause brittleness or dryness. Strands maintain mobility due to special fibers that form between adjacent hairs.
The freshly applied pomade dries quickly, as the water evaporates instantly. Although its hold level is medium, it securely fastens the hairstyle while maintaining the flexibility of the curls. The signature product makes the hair luxurious, with a light matte coating.
What's the best hair pomade for men?

The Best Hair Pomade Products for Men in 2023:

Reuzel Fiber Pomade
Rocky Mountain Pomade
Suavecito Firme Hold Pomade
Layrite Superhold Pomade
Pacinos Pomade
Uppercut Deluxe Pomade
American Crew Pomade
Baxter of California Clay Pomade
Conclusion
Of course, there are many hair pomades on the modern market with which you can easily create creative and complex hairstyles. It is now a top product that has reached the peak of popularity due to its undeniable advantages. Among its positive aspects:
a formula with natural ingredients;
volume without weighing down;
universal application;
easy washing off;
long-lasting and durable effect;
natural hair shine;
ease of application.
This product is suitable for achieving both a casual style with naturally curly locks and a perfect classic hairstyle complemented by shine. The components included in it transform even unruly strands into manageable ones while also nourishing and strengthening the hair.
Unlike sprays, pastes, mousses, gels, and hairsprays, pomade doesn't weigh down the hair, doesn't dry it out, and doesn't cause it to stick together. Its texture resembles something in between wax and cream, meaning it's not as solid as the former but not as liquid as the latter. It has a soft consistency – convenient for scooping the desired amount of product from the jar with your fingers. It sculpts, sets the hair, adds volume, and supports the hairstyle.
FAQ
How often can I apply hair pomade?
All pomades are designed for daily use. This is an ideal option for restoring strands after using traumatizing products with similar effects. However, it's not a good idea to overuse pomade, as the hair needs to "rest" periodically.
How much pomade do I need for styling?
This depends on the length of the hairstyle and the condition of the hair. For a natural look with springy, light, and voluminous hair, you'll need a little pomade – about the size of a pea. The key is distributing it along the entire length, rather than rubbing it into the scalp. If you use too much pomade, the strands will appear greasy, unkempt, and poorly groomed.
How do I remove pomade from my hair?
This product is perfect for creating hairstyles on the hair of various lengths and for all types of haircuts, but sometimes it can be challenging to remove. The harder the texture, the stronger the hold, and the more greasy stains on the pillow. Therefore, you should choose special shampoos to wash off the pomade. Ordinary ones are not suitable in this case: it's simply unthinkable to wash off ultra-durable styling pomade with them. However, water-based products are easily removed.