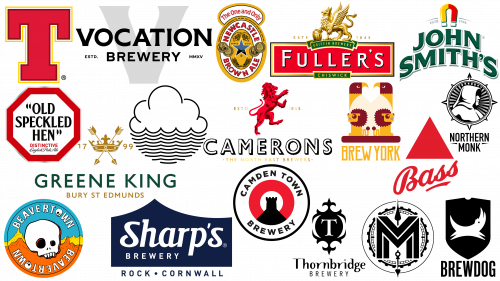 British beer companies have garnered global attention for their top-notch brews. Names like Brewdog, Buxton Brewery, and Newcastle Brown Ale are synonymous with quality and innovation in the beer world. Brewdog, a pioneer in the craft beer scene, has set a high bar for contemporaries. Then there are traditional staples like Buxton Brewery and Newcastle Brown Ale, which have been satisfying customers for decades.
Brand identity plays a critical role in the success of these beer companies from the United Kingdom. Each unique identity is carefully curated to appeal to a specific customer base. From minimalist design elements to intricate artwork, the brands utilize logos as an essential marketing strategy. These visual symbols draw consumer attention and convey the beer's character and values.
Examining the most memorable British brews provides insight into the strategies behind their iconic logos. Whether it's the rebellious vibe of Brewdog or the traditional comfort associated with Newcastle Brown Ale, a logo serves as the visual shorthand for what a customer can expect in every sip.
This focus on strong branding has paid off, helping these British beer companies stand out in a crowded market. Their branding efforts extend beyond the bottle to social media campaigns, merchandise, and even brewery tours. It's not just about creating a product; it's about crafting an experience consistent across various touchpoints. This comprehensive approach has enabled British beer brands to carve out a unique space in the global beer scene, unmistakably flavored by the culture and tradition of the United Kingdom.
The top British beer brand logos
The tradition of brewing beer in Britain spans centuries, tracing its roots back to ancient times. Even before the Romans set foot on British soil over 2,000 years ago, beer had already found favor among the Celts. During the Middle Ages, ale emerged as one of the predominant beverages consumed by many.
As the years progressed, the UK witnessed the birth of numerous iconic beer brands, each carving a niche for itself in the vast market. The diversity in these brands mirrored the drinking preferences of the British populace. Some were crafted with the bustling environment of British pubs in mind, while others were more suited to quiet evenings at home.
Several brewing companies have made a significant mark with their distinct brands and emblematic logos. These logos serve not only as markers of brand identity but also as symbols of the enduring legacy of British brewing. Among them are some that have become household names, known as much for their distinct flavors as for the stories they tell.
Bass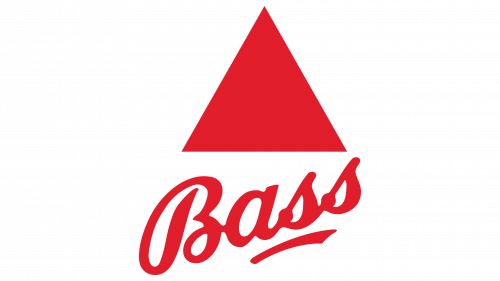 Established in 1777 in Staffordshire, England, by William Bass, the Bass brewery embarked on a journey that would see it brew the renowned Bass Pale Ale, which subsequently ascended in popularity to become one of the UK's top-selling beers.
Within a century of its establishment, the brewery marked a significant milestone. By 1877, its stellar growth and increasing demand for its pale ale led it to be recognized as the world's largest brewery, boasting an impressive annual production rate of one million barrels. This pale ale didn't just find its audience in the UK; its allure stretched across borders, finding patrons in various corners of the vast British empire.
Bass's journey through the brewing industry wasn't without its strategic moves. It absorbed numerous other breweries as time progressed, exponentially expanding its brewing capacity and reach. A significant merger in the brewery's history occurred in the 1960s when it amalgamated with the Charrington United Breweries Company. This merger fortified its position, making it the preeminent brewing brand in the UK. Bass has diversified its drink offerings, with Draught Bass and Bass Ale among its prominent products.
The logo of Bass Breweries is a testament to its legacy and forward-thinking approach. It features the brand's name prominently in a distinctive cursive script, hinting at the brewery's creativity and innovation. Complementing this is a prominent red triangle – an icon synonymous with the brand. The upward-pointing tip of the triangle symbolizes the brewery's progress and unwavering commitment to excellence and growth.
Beavertown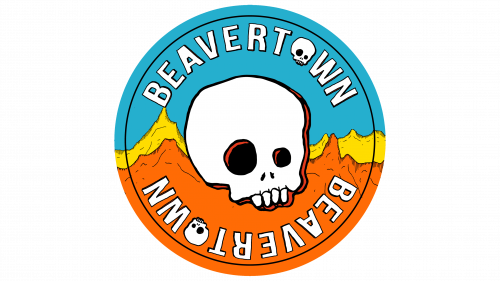 Situated in the UK, despite the name sharing similarities with a location in Ohio, the Beavertown Brewery has steadily become dominant among British beer brands. Its foundation story is as intriguing as the brand itself. In 2011, Logan Plant, progeny of Robert Plant – the iconic vocalist of Led Zeppelin, decided to venture into the brewing industry, leading to the birth of Beavertown Brewery.
The brewery specializes in creating an eclectic mix of "craft" beers, predominantly focusing on IPAs. Yet, the range isn't just limited to IPAs. Beavertown offers a diverse selection of seasonal beers, ensuring enthusiasts always have something novel to look forward to. Demonstrating its commitment to growth and reaching wider audiences, the brewery made a significant leap in 2020. A new facility was inaugurated with an impressive brewing capacity of 500,000 hectoliters.
Beavertown Brewery doesn't shy away from making a bold statement. The logo reflects the brand's unique character and is designed to grab attention. At first glance, one notices the brand name prominently displayed. A closer inspection reveals a skull cleverly integrated into the "O" of the word "Town." This motif is further emphasized by a more prominent "beaver" skull centrally positioned in the emblem, encapsulating the essence of the brand's name and its audacious spirit.
Brew York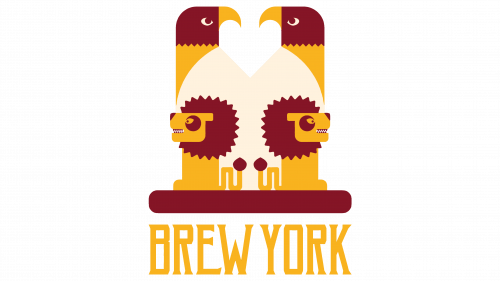 In the historic city of York, Britain, 2016 marked the inception of Brew York, a budding craft beer venture established by Lee Grabham and Wayne Smith. Their shared passion and friendship led to the creation a brand that is now echoed globally in pubs and retail shelves. Every single drop of Brew York's beer is a testament to its roots, with all of it being crafted within York, some even right at its heart in the original city center brew house.
One of the hallmarks that sets Brew York apart from its contemporaries is its commitment to innovation and diversity. This dynamic brewery doesn't just stick to a fixed palette but continually explores new horizons in taste. From beers inspired by iconic personalities like Judi Dench, resulting in the playful 'Judi Quench,' to nods towards legendary artists such as Barbara Streisand with the 'Rhubarbra Streisand,' the creative spirit of Brew York shines through.
The Brew York emblem is nothing short of a visual treat. It merges elements of heritage and modernity, weaving together images of eagles and lions within a matrix of geometric patterns. This emblem, alongside the brand's bold, serif-styled typography, affirms its commitment to quality and underscores its contemporary approach to a time-honored craft.
Brewdog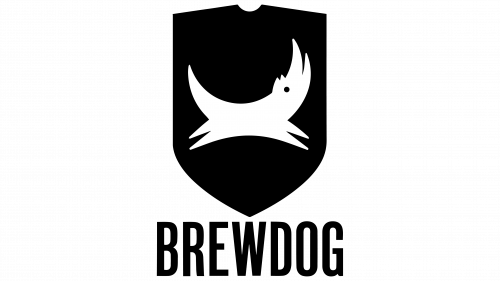 BrewDog, hailing from Scotland, stands as a titan in craft beer, with its influence resonating not just within its homeland but across the globe. As a multinational brewery and pub chain, its fame has cemented its position among renowned British beer brands. Its Scottish origins occasionally lead to discussions about the intertwined identities of Britain and Scotland.
This illustrious brand boasts an extensive array of ales and lagers, with one of its star products, the Punk IPA, securing the title of the UK's best-selling craft beer in 2019. But it's not just the quality of its beverages that sets BrewDog apart. A commendable aspect of the brand is its dedication to sustainability, manifested through its pursuit of carbon-negative production. Such an approach speaks of its environmental concern and aligns with consumers' growing consciousness of eco-friendly practices.
Representing the brand is a symbolic logo that captivates at first glance. Encased within a black shield is the silhouette of a dog, its design reminiscent of an inverted crescent moon. While exuding a contemporary charm, this iconography seems to nod towards some historical significance. The juxtaposition of whimsy and tradition makes the logo aptly reflect the brand's ethos.
Camden Town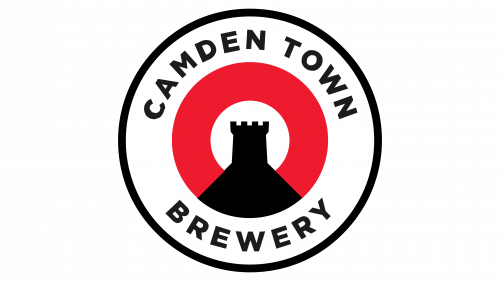 Nestled in the bustling region of Camden, London, the Camden Town Brewery emerged in 2010, marking a fresh wave in the city's brewing scene. Over time, its merit caught the attention of the beer titan, Anheuser-Busch InBev Corporation, which later acquired it, bringing an amalgamation of local craft essence and global scalability.
The Camden Town Brewery's origin story is intriguing and deeply rooted in brewing lineage. The mastermind behind this venture, Jasper Cuppaidge, wasn't a newcomer to the brewing world. Brewing ran in his veins. His grandfather, Laurie McLaughlin, was once at the helm of McLaughlin Brewery in Australia, nurturing beers that became household names.
Camden Town Brewery stands as a testament to consistent quality and innovation. With an expansive menu of beers that grace bars and shelves throughout the year, the brewery has something for every palate. The renowned "Hell's Lager" is, without a doubt, a beacon for the brand, beloved by many. But that's just the tip of the iceberg. Adventurous beer lovers can savor distinct brews such as the Flue Faker Lager or the Inner City Green Lager. For those who yearn for something special and out of the ordinary, the brewery occasionally rolls out limited-edition batches, each crafted with meticulous care and a dash of creativity.
The Camden Town Brewery logo encapsulates its essence perfectly. A chimney top, a familiar sight in Camden, is elegantly nestled within a round badge, acting as a silent storyteller of the brewery's roots and dedication to its hometown. The choice of colors, red and white, isn't just aesthetic; it conveys deeper values. Red signifies the unwavering passion that goes into every brew, while white stands for their offerings' pristine quality and integrity. Camden Town Brewery is more than just a name; it's a legacy, a commitment, and a celebration of beer craftsmanship.
Camerons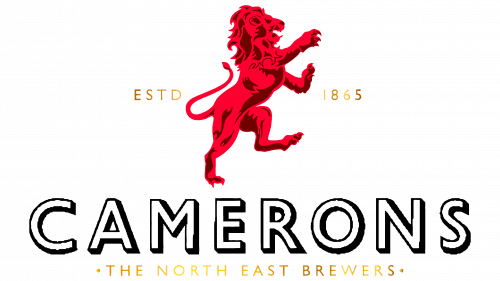 In the heart of Hartlepool, County Durham, a brewing tradition was born in 1865 when John William Cameron established Cameron's Brewery. This venerable establishment is the Northeast of England's leading independent brewer, bearing witness to over a century and a half of beer crafting.
Positioned as a landmark in Hartlepool, Cameron's Brewery doesn't just stand as a testament to its longevity and magnitude. With an astounding capacity to produce around 1.4 million hectolitres, it remains one of the area's paramount industrial establishments and a significant contributor to local employment.
Cameron's Brewery has churned out an impressive array of beverages, ranging from cask-conditioned ales to bottled and keg variants. Among its illustrious lineup, Strongarm has garnered particular acclaim. Since 1955, this beer has been synonymous with the name Cameron's. Other stalwart brews from their portfolio, like Trophy Special and Bullion Gold, have made their mark in the annals of beer connoisseurship.
A glance at Cameron's branding and one is immediately drawn to the symbolic red lion, a symbol that resonates deeply with England's rich heritage. It's not just a branding choice but a nod to the country's illustrious past. Alongside this emblem, the bold lettering of the brand name is complemented by the apt subtitle, "The North East brewers," reinforcing Cameron's pride in its regional roots and unwavering commitment to quality brewing.
Cloudwater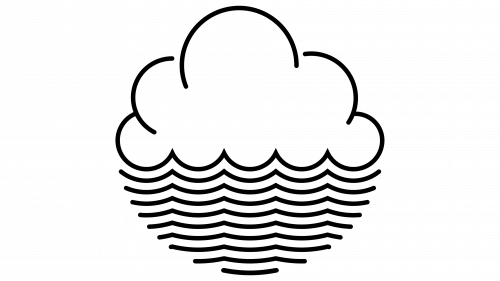 Emerging from the vibrant scene of Manchester, England, Cloudwater Brew Co. carved a niche for itself in the expansive world of craft brewing in a relatively short period. Conceived in 2014, it wasn't long before the company ventured into beer production the subsequent year. Since its inception, the brand has been synonymous with top-tier brewing, establishing a solid footprint in the industry.
Within just a few years of its operations, the quality and innovation of its products did not go unnoticed. In 2017 and 2018, Cloudwater Brew Co secured its position among the global brewing elite, gaining recognition as one of the world's top breweries.
While their award-winning beers set the tone for the brand's brewing expertise, Cloudwater doesn't limit itself to just alcoholic beverages. They've expanded their product line to include an assortment of non-alcoholic sodas, catering to a broader audience. Beyond their crafted beverages, Cloudwater Brew Co extends its presence through brewery tap rooms in strategic London and Manchester locations. This and their yearly beer fest offer fans an immersive experience of the brand's essence. Such endeavors have rightfully positioned Cloudwater as one of the meteorically rising stars in the British beer domain.
A significant part of Cloudwater's identity is encapsulated in its emblem. The minimalism of the company logo elegantly combines elements of a cloud and wavy lines, symbolizing water. This imagery embodies the brand's name and ensures adaptability across various platforms, making it instantly recognizable and evocative of its essence.
Fuller's Brewery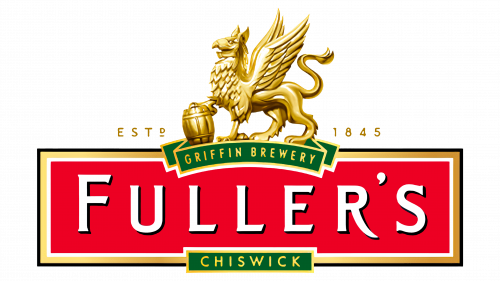 With roots dating back to 1845, Fuller's Brewery began its journey in western London as a family-owned venture. For an impressive span of 174 years, the family's dedication made it a cornerstone in the British beer industry. However, in 2019, this iconic institution became a part of the global beverages colossus, Asahi.
Fuller's Brewery's enduring commitment to quality and taste has curated various sought-after British beers. One of the standout creations, London Pride, has become synonymous with British brewing excellence. Fuller's internationally recognized beverages have fans in about 80 countries worldwide.
Several of the brand's offerings have garnered widespread recognition and accolades. The Fuller's London Porter is a testament to their brewing prowess, having been honored with the title of World's Best Standard Porter. Another noteworthy feather in their cap is the Fuller's 1845, which seized the esteemed CAMRA Champion Bottle Beer award in 1998.
Beyond the acclaimed flavors of its brews, a significant facet of Fuller's brand experience lies in the visual appeal. The distinctive design of their bottles is something that many consumers identify with and appreciate. These bottles are not merely containers but a canvas reflecting the brewery's legacy and craftsmanship.
At the helm of Fuller's branding elements is the emblematic golden griffin, clutching a barrel of their finest brew. Positioned atop the Fuller's nameplate, this symbol encapsulates the brand's rich heritage and unwavering dedication to brewing excellence. Such a meticulously crafted logo resonates with grandiosity and evokes reverence, befitting a brand with a legacy as rich as Fuller's.
Greene King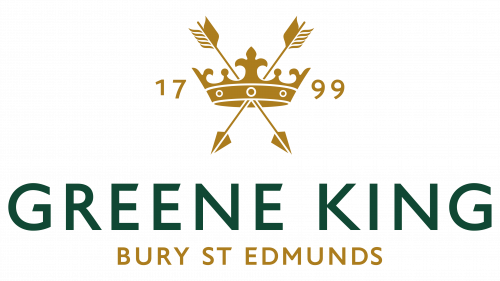 Greene King, an esteemed pub retailer and brewer, traces its origins back to 1799. Situated in Bury St Edmunds, Suffolk, England, this establishment is more than just a renowned British beer brand. It's an umbrella for diverse entities, including hotels, restaurants, and public houses.
The brainchild of Benjamin Greene, the distinguished "Greene King" brewery, has been at the forefront of serving many delightful beverages. These beverages are not just confined to their establishments but are also available at various third-party retailers. Among their remarkable lineup of drinks, the Greene King Abbot Ale stands out as a crowd favorite. Other notable mentions include Greene King IPA, IPA Export, and the St Edmunds golden ale.
The brand, steeped in history and tradition, showcases its identity through a minimalist yet evocative logo. The emblem, featuring a crown intertwined with two crossed arrows, speaks volumes about the brand's regal nature. The logo subtly incorporates the company's inception date and the location of its headquarters, paying homage to its roots and longstanding heritage.
John Smith's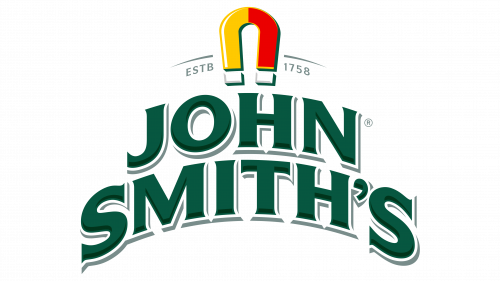 Emerging from the annals of history in 1852, John Smith is a venerated name in British brewing. This iconic brand has been at the helm of curating various beers over the decades. One such concoction, the "John Smith's" bitter, not only gained immense popularity but also boasts the title of the UK's top-selling bitter since the mid-1990s.
The eponymous founder, John Smith, crafted these beers precisely, culminating in flavors that captured many palates. The extra smooth variant stands out prominently among the spectrum of their brews. Known for its distinct brewing formula, it offers consumers a uniquely textured experience in every sip, setting it apart in a crowded market. This product alone contributes significantly to the brand's sales volume.
Nestled in Tadcaster, the Tadcaster Brewery is the production hub for the extra smooth and original variants of John Smith's beers. This brewery, with its deep-rooted traditions, also plays host to the production of several Heineken beverages, underscoring its importance in the larger brewing community.
John Smith's has kept its emblem evocative yet simple. The brand name gracefully arcs over a vibrant red magnet, a design element that pays homage to their storied past. This magnet isn't merely a decorative addition; it serves as a nod to one of the earlier beers crafted under John Smith's banner, tying the brand to its rich heritage while simultaneously looking to the future.
Meantime

Situated in the heart of Greenwich, London, England, lies the Meantime Brewing Company – a gem in the world of beer, and now under the umbrella of the expansive Asahi brewery corporation. Its inception in 1999, courtesy of Alastair Hook, marked the beginning of a journey to see this brand become a household name across the UK.
Alastair Hook's prowess in brewing didn't go unnoticed, leading to his crowning as the Brewer of the Year in 2015 – a testament to his dedication and the quality of Meantime's brews.
With a portfolio boasting 12 distinctive beers, the company prides itself on revisiting and perfecting traditional British and European beverages. From the robust flavors of Porters and Pale Ales to the crisp taste of Lager and India Pale Ale, Meantime's collection offers a delightful journey for beer lovers. Their unique choice of bottles sets them apart, making each drink a visual treat even before the first sip.
The brand's reverence for history and excellence is reflected in its emblem. The Meantime Brewing Company logo draws inspiration from the Harrison Clocks within the Royal Observatory. Central to this design is a strikingly bold 'M,' often rendered in a radiant hue. This clock-inspired motif subtly alludes to the UK's time reference point, the Greenwich Meantime, seamlessly intertwining the brand's essence with the essence of its locale.
Newcastle Brown Ale
Originating in Newcastle upon Tyne, England, Newcastle Brown Ale stands as a beacon in the extensive tapestry of British brewing. Colonel Jim Porter, the visionary behind this legendary brew, brought it to life in 1927 after an intensive three-year meticulous crafting and development. Almost instantly, it carved a niche for itself, gaining widespread acclaim across the length and breadth of the United Kingdom.
The allure of Newcastle Brown Ale experienced a rekindling during the 1980s and 1990s, especially amidst the student community. This iconic beer has often been characterized as the drink of choice for the working class, echoing the industrial vibes of its place of origin. Contrasting this perception, Newcastle Brown Ale is seen differently in other parts of the globe. It's perceived as a fashionable beverage, gaining traction, especially among the younger demographic, underscoring its multifaceted appeal.
The logo of Newcastle Brown Ale captures the essence of its roots. At its core is a prominent star enclosing a meticulously rendered image of a renowned Newcastle bridge. Encircling this imagery is a bold white oval, within which the company's name is elegantly inscribed in a striking shade of red. The amalgamation of these elements encapsulates the brand's legacy and resonates with its contemporary fanbase.
Northern Monk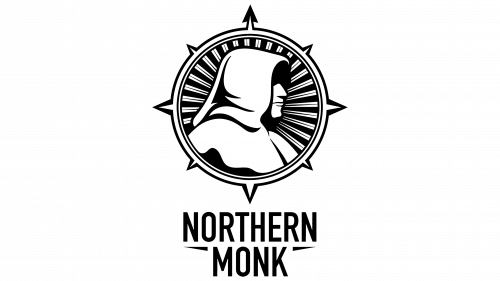 Nestled in the heart of Holbeck, Leeds, Northern Monk stands as a beacon of independent brewing. Drawing inspiration from its northern roots and the rich tapestry of "monastic" brewing traditions woven over centuries in the region, the brewery seeks to bridge the gap between ancient and modern brewing techniques.
The company's ethos revolves around cherishing and maintaining some of the time-honored brewing techniques integral to the UK's brewing heritage. This reverence for tradition and a touch of modern innovation have allowed Northern Monk to craft an array of distinctive beers. They have rolled out an eclectic mix of flavors, from hop-forward IPAs to tart sour beers infused with various berries and exotic fruits.
Reflective of its name and heritage, the Northern Monk logo is emblematic. At its center is the silhouette of a monk, clad in his hood, enclosed within a compass-like circle. The compass's northern arrow is accentuated, symbolizing the brewery's geographical origins and guiding principles. This design choice serves as a reminder of the brand's commitment to its roots while navigating the ever-evolving world of craft brewing.
Old Speckled Hen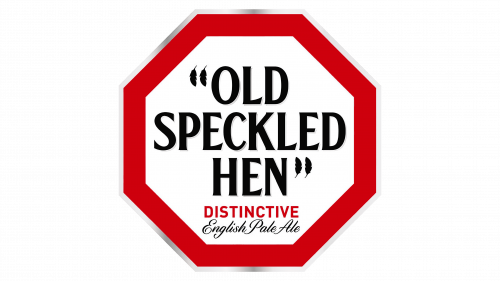 Hailing from the Morland Brewery, a historical establishment dating back to 1711, Old Speckled Hen is a premium bitter beer that has etched its name in the annals of British brewing. Now under the stewardship of the Greene King brand, Morland Brewery's rich heritage has contributed significantly to the UK's brewing history.
Introduced in 1979 in the scenic surroundings of Oxfordshire, the inception of Old Speckled Hen marked a dual celebration. It was a new feather in the cap for Morland Brewery and paid homage to the golden jubilee of the esteemed MG car factory. A toast to half a century of automotive excellence, this beer quickly gained popularity among enthusiasts and connoisseurs.
The Morland Brewery, a venerable institution in its own right, boasts an expansive portfolio. Beers such as Monarch, Viking, and Fergusons are testaments to the brewery's long-standing tradition of excellence and innovation in brewing. Old Speckled Hen, while a relatively newer creation, embodies the same dedication to quality and craftsmanship.
The Old Speckled Hen carries forward the legacy of the "Morland" name. With its classic serif typography, the beer's logo echoes its origins' elegance and time-honored traditions. This refined design conveys the brew's sophistication and the Morland Brewery's storied heritage. A blend of history and taste, Old Speckled Hen continues to be a favorite for those seeking an authentic British brewing experience.
Sharp's Brewery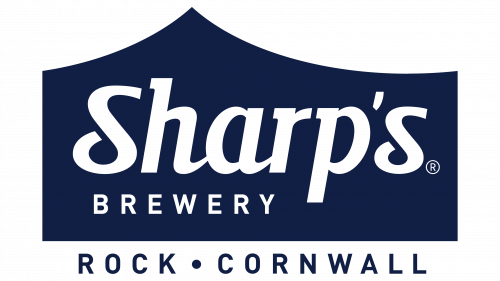 Nestled in the picturesque St. Minver Lowlands of Cornwall, Sharp's Brewery emerged in 1994 thanks to the vision and passion of its founder, Bill Sharp. As the sands of time-shifted, the ownership baton was passed to Molson Coors. The legacy of the brewery remained intact, with its flagship ale, Doom Bar, gaining immense popularity. This beloved beverage graces the menus of many UK pubs and eateries, speaking volumes about its widespread acclaim.
While the dominance of Doom Bar is evident, contributing to a staggering 90% of the brewery's sales, Sharp's Brewery is by no means a one-trick pony. They've brewed a delightful spectrum of ales, with notable mentions like the Sea Fury and Cornish Coaster. Demonstrating its deep-rooted influence in British culture, the Doom Bar Bitter proudly held the prestigious Cambridge and Oxford boat race sponsorship from 2008 to 2012.
A brand's identity is often encapsulated in its logo, and Sharp's Brewery is no exception. Emblazoned on their premier beers, including the iconic Doom Bar, Sharp's emblem stands out with its elegant serif wordmark. The design is characterized by its crisp edges and a pristine white font. Its simplicity radiates sophistication, fitting for a brand that has carved out a significant niche in the competitive beer world.
Thornbridge

Derbyshire witnessed the birth of an innovative brewer when Thornbridge Brewery sprouted within the historic walls of Thornbridge Hall in 2005. Thornbridge has made an indelible mark on the craft beer scene despite its relatively recent establishment in the beer industry.
Thornbridge has been winning awards staggeringly, with over 350 of them already, a testament to their professionalism. Among the glittering acknowledgments, the brewery's distinction of clinching the Gold Medal for the world's best black IPA at the World Awards for Beer in consecutive years, 2012 and 2013, stands out prominently.
Thornbridge's offerings are not just limited to awards; their assortment of beers has garnered a global fan base. The Jaipur IPA, one of their standout creations, is a testament to their brewing finesse. Owing to its pioneering methods and distinct flavors, Thornbridge Brewery is often lauded as the progenitor of the UK craft beer movement. This reputation is not limited to local shores; the brewery's concoctions have found their way to enthusiasts in over 30 countries, showcasing the global appeal of their beverages.
Branding is instrumental in a product's identity, and Thornbridge understands this. Their emblem is a model of understated elegance without excessive embellishments. A crisp, sans-serif typography showcases the brand name, complemented by a minimalist yet impactful monogram featuring the letter "T." While appearing straightforward, this design resonates with class and distinction, much like the company's brews.
Vocation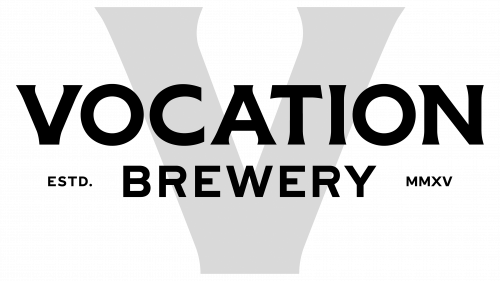 Situated in the heart of Yorkshire, the United Kingdom, Vocation Brewery is a testament to following one's passion. Its founder, John Hickling, once an IT professional in the banking sector, took a leap of faith in 2008, choosing to trade his desk for barrels and brews.
Since its inception, Vocation has earned numerous accolades, highlighting its excellence in the craft beer sector. This recognition has propelled its beers onto the shelves of diverse supermarkets and retailers throughout the United Kingdom, allowing consumers to savor its unique flavors.
Vocation Brewery, which opened in 2015, started with a modest staff and a converted chicken barn. In a relatively short period, it has witnessed remarkable growth. The company boasts an impressive production rate of approximately 10 million cans annually, supported by a dedicated team of about 60 professionals.
Vocation's distinct logo is one of the first to catch a consumer's attention. It stands out with its bold, all-capital lettering. Utilizing a custom version of the Hebden font, it's inspired by the traditional signage seen at Yorkshire's train stations, paying homage to the brand's regional roots. This design choice solidifies its connection to its origin and emphasizes its commitment to quality and tradition in brewing.
Wellpark Brewery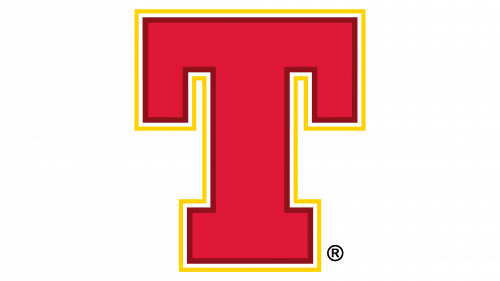 Located in the Duke Street vicinity of Glasgow, Scotland, the Wellpark Brewery is a testament to the region's rich brewing heritage. Established in 1740 by Robert and Hugh Tennent, its foundations were laid alongside the Molendinar Burn, a historic watercourse. The brewery, which has been witness to centuries of history, now finds itself under the aegis of the C&C Group.
Tennent's Lager, the flagship product of the Wellpark Brewery, has solidified its place as the premier pale lager in Scotland. This particular brew dominates the Scottish market and enjoys a vast consumer base throughout the UK, making it a household name.
Initially christened as the Drygate Brewery, Wellpark's prowess in brewing propelled it to become one of the foremost bottled beer exporters on the global stage. Though Tennent's Lager may be the most recognized, the brewery's portfolio is vast and varied. Some notable mentions from their extensive range include Tennent's Ember and Tennent's Light Ale, each bringing its unique flavor profile.
The logo pays homage to its lineage. Dominated by a prominent "T," rendered in a blend of rich red and gold hues, it symbolizes the Tennent name and the legacy left behind by its founders. This emblem, representing the brand and its founding family, has become synonymous with the brewery's high-quality offerings.
Meaning of British beer company logos
Britain's beer industry is a testament to the nation's rich brewing tradition, spanning centuries and comprising many brands, each offering distinct flavors and tales. For budding brewers seeking inspiration, delving into these brands offers a treasure trove of ideas and insights.
A recurring theme among many British beer brands is their emphasis on heritage, evident from their logos. Emblems that include elements such as the company name and its founding date create a sense of tradition and longevity. This subtle detailing is an ode to the brand's history and strategically communicates trustworthiness and quality to potential consumers.
Not all brands are rooted in the past. A wave of contemporary breweries has emerged, challenging the status quo with their innovative approach to logo design. Eschewing traditional motifs, these brewers often favor vibrant colors, abstract patterns, and unconventional geometric forms. This fresh take appeals to a newer generation of beer enthusiasts looking for brands that offer something different in taste and presentation.
The British beer industry offers a fascinating interplay of the old and the new. Whether it's logos that tell tales of time-honored traditions or those that resonate with the vibrancy of modern-day brewing, each has a unique story to share, waiting to inspire the next generation of brewers.