Brooks Brothers is the oldest US fashion brand dating back to 1818. Its founder is Henry Sands Brooks, who has created a family business of quality menswear. Now the trademark belongs to the Retail Brand Alliance, and the headquarters of the enterprise is located in New York.
Meaning and History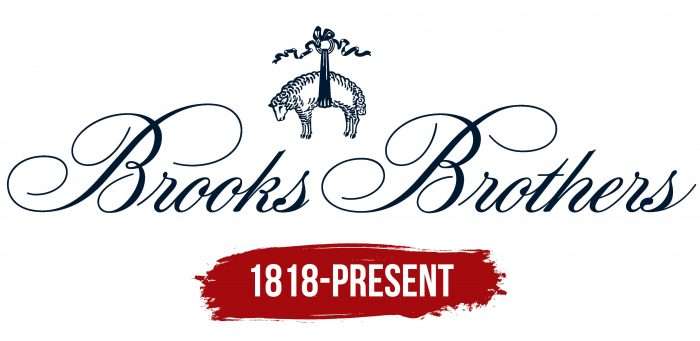 Despite the considerable age of the company (it has crossed the 200-year mark), its logo is even older. It is rooted in ancient Greek mythology and is associated with the golden fleece. The fact is that the main raw material for the manufacture of men's clothing was sheep's wool. This material was gold for the owner of the family business because it brought him a profit.
Now the enterprise also produces a women's wardrobe, but the emblem remains the same as at the beginning – a white lamb tied with a wide ribbon and hanging on it like when cutting wool. Also, the company offers a separate clothing line for Asian buyers.
Font and Color of the Emblem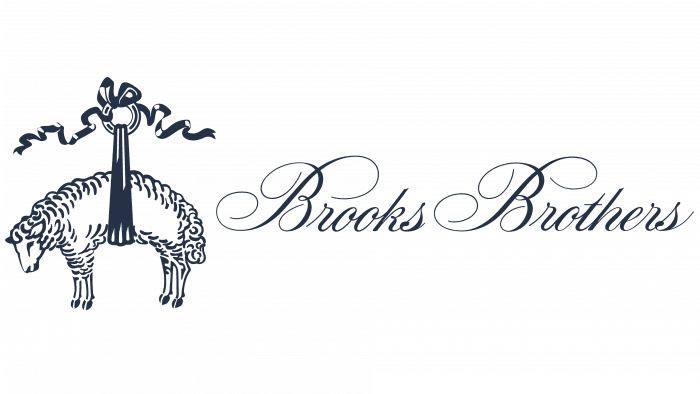 Brooks Brothers have chosen a verbose logo that directly reflects his line of business. The famous golden fleece in the myths of ancient Greece served as a desired object of power, for which they fought and because of which they started wars. The image of sheep's clothing has been widely used in many contexts. For example, the Argonauts crossed the sea after him, and in the 15th century, the image of a lamb on a ribbon was used as the order of the same name. It was founded by the Duke of Burgundy, nicknamed Philip the Good, who made a fortune thanks to elite varieties of sheep wool.
The lamb hanging from the ribbon is an ancient symbol of the brand's visual identity. Henry Sands Brooks himself offered this trademark. After a trip to London, the idea came to him where there is a whole pastoral cult with talismans in the form of lambs and sheep. Their images pointed to shops where the finest woolen clothing could be purchased. Noticing this trend in the capital's supermarkets, he ordered to draw the same lambs above the entrance to his store. In the form in which the emblem exists today, it has been used since 1850. Consists of two parts: sheep on a wide band and company name.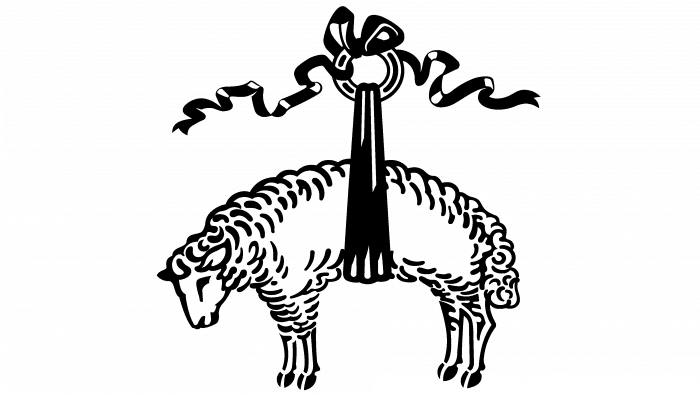 The phrase was originally handwritten in the retro style. The letters are oblique, sweeping, confident, with connecting elements, except the first characters, which stand apart from the rest. The title follows all the grammar rules – even capital letters are taken into account. There are thin curls shaped like steep ram's horns from both "B" to the right and left. This typeface resembles the Edwardian Scr Alt ITC typeface.
The Brooks Brothers logo is typically dark blue on a white background. The mirror-opposite scheme is also in use. There are also golden options on a black base.