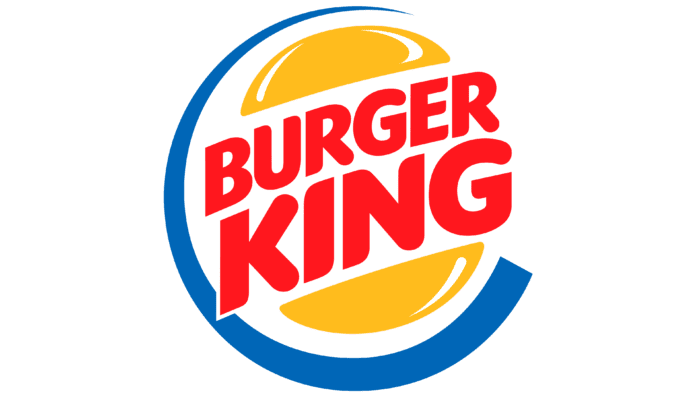 Burger King Corporation is an American company that owns a worldwide network of fast food restaurants specializing in hamburgers. The company is headquartered in Miami-Dade, Florida.
The history of the company began in Jacksonville, Florida. After 1954, Insta-Burger King had financial difficulties. Two local entities that have taken the brand into franchising (a private or legal entity that used the trademark with the consent of the franchisor), David Egerton and James McLamore acquired the company and renamed it Burger King.
Meaning and History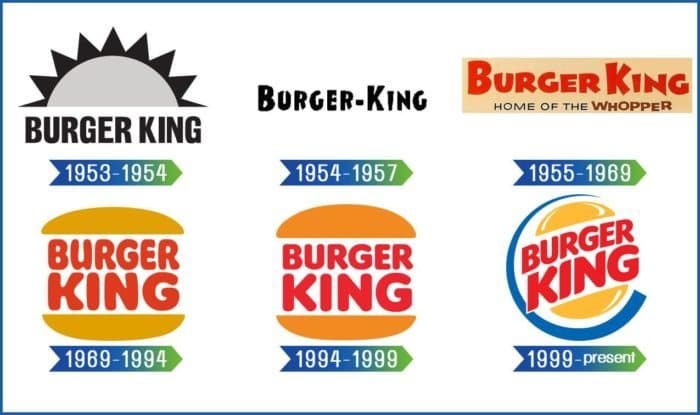 The company is the second most recognizable brand in the world among fast food restaurants after, of course, the famous McDonald's Golden Arch. In many ways, this was made possible thanks to a very bright and memorable logo.
Initially, the company logo had only one textual implementation (even before Edgerton and McLamore acquired shares in the company), and the image of the king of burgers, flaunted on restaurant signs and actively promoted in the media, was promoted.
In the following decades, logos were quite complex in terms of the number of elements and details on them. Now an integral part of them was the king himself (the same Burger King), who was sitting on top of a hamburger with a glass of drink and a pipe in his hand.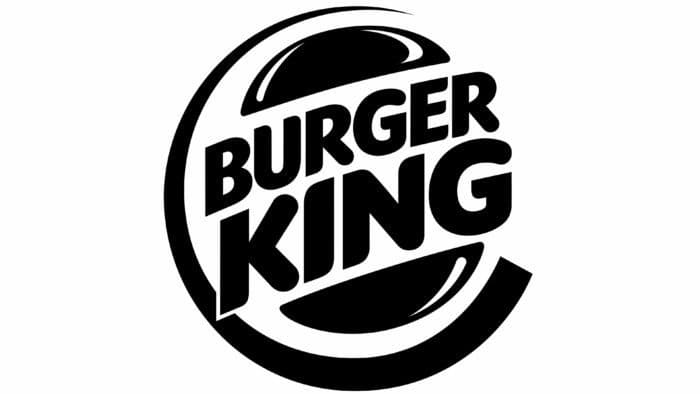 The company adapted the logo, which later became the prototype of the current logo in 1967. He was so successful that he underwent only minor changes. And since then, all versions of the logos boast a simple design and a delightful and catchy color scheme. For many years, the logo consisted of two halves of buns (Bun Halves) with the name of the company between them. This detail has become a key part of the image of the famous brand. The 1999 logo is almost the same as the 1994 logo, with the exception of the slanted design and the unfinished blue circle surrounding the bun halves and the company name.
Сolor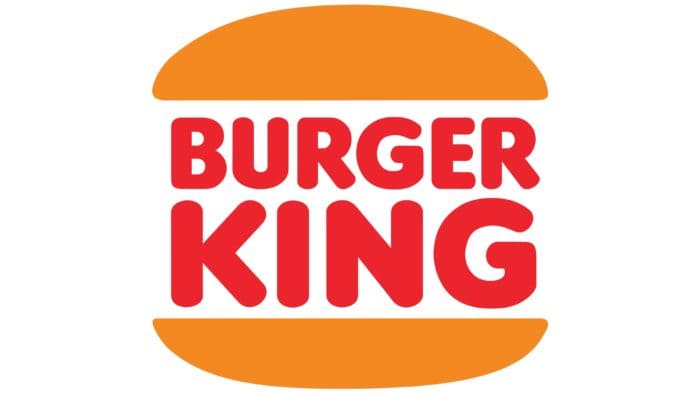 From the very beginning, designers sought to stimulate the appetite of potential buyers through the use of very mouth-watering images and colors. The colors are consistent with the modern fast food culture.
The 1999 Burger King logo uses three colors: red, yellow, and blue. They create an extremely attractive and seductive mix that forces you to enter the nearest Burger King restaurant, regardless of gender, age, religion or occupation.