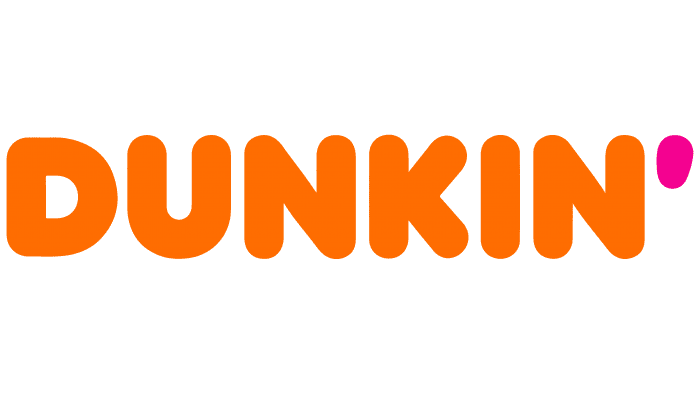 Dunkin Donuts is an American foodservice chain that serves a variety of donuts and coffee. She appeared in 1950 in the city of Quincy, Massachusetts. Entrepreneur William Rosenberg founded the company. Today it is part of Dunkin 'Brands Corporation.
Meaning and History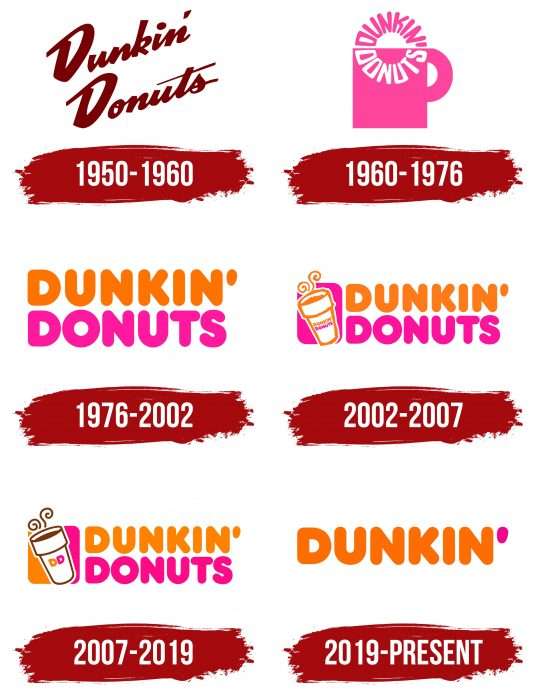 The first cafeteria donut logo dates back to 1950, as it was adopted simultaneously after the company was founded. Over the years, it has undergone major changes several times.
1950 – 1960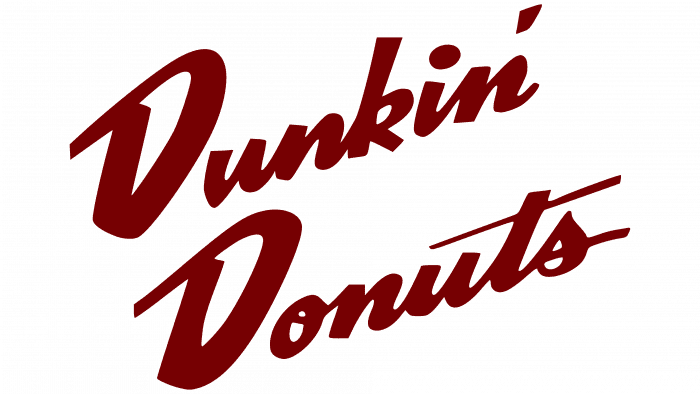 The debut emblem is handwritten lettering. The phrase "Dunkin Donuts" is in italics and is placed diagonally. The style is official. The letters are brownish-red. Both "D" is uppercase. The bar at "t" is elongated, fits over "u" and "s," the tail of which is gracefully curved.
1960 – 1976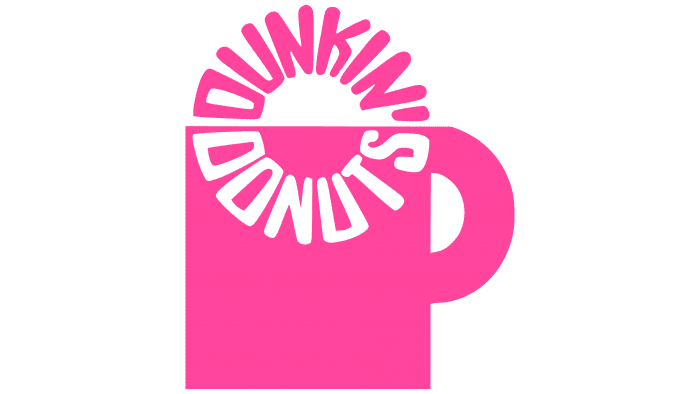 During this period, the original pink shade appeared – powdered candy, still used in the brand name. The central element of the logo is a cup. This is a hint that the company is selling coffee. And from its name, a donut is made and placed at the top of the graphic symbol.
1976 – 2002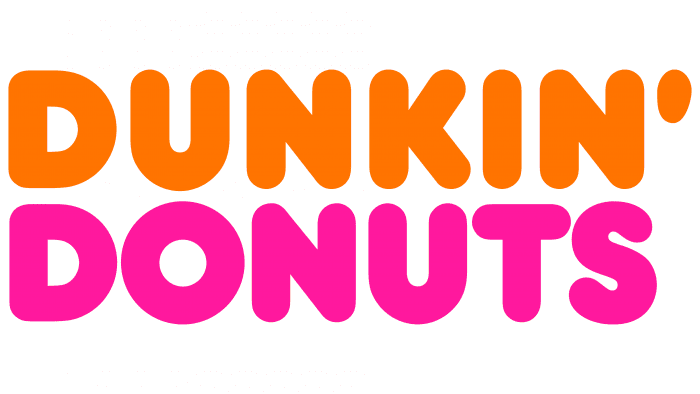 In 1976, the logo was redesigned: the cup and donut were replaced with the bright "Dunkin Donuts" lettering, which is located in the column. The top word is tinted powdery orange; the bottom word is candy pink.
2002 – 2007
The designers added a plastic cup to the previous version so that visitors could immediately understand: here; you can buy coffee with donuts. Inside, you can see a drink poured to the top, over which clouds of steam curl. This is confirmation that it is always fresh and hot. The authors placed the graphic emblem to the left of the name.
2007 – 2019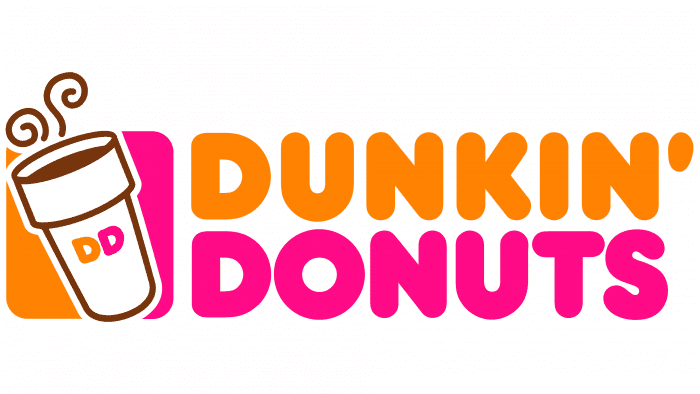 In 2007, an attempt was made to improve the current version. For this, the developers slightly adjusted some elements. They made the background of the cup colored: the top was pink, and the bottom was repainted orange. The drink seen inside was also changed: now it has turned brown, as well as the outline of the disposable tableware, which was monogrammed with "DD."
2019 – present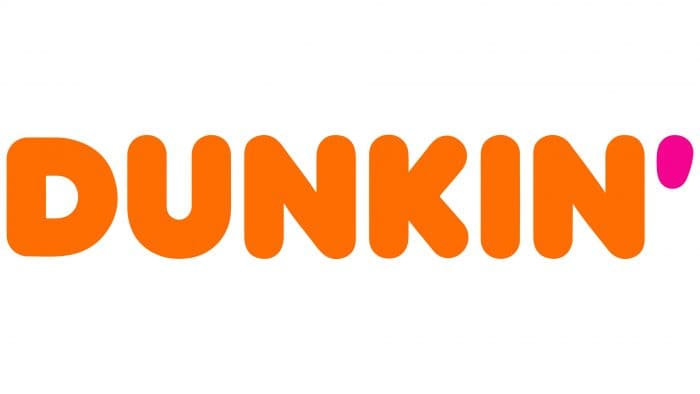 The designers removed one word from the title, leaving "Dunkin." We made it bigger and more attractive so that it immediately catches the eye. And the apostrophe at the top was given the color of raspberry sorbet.
Font and Colors of the Emblem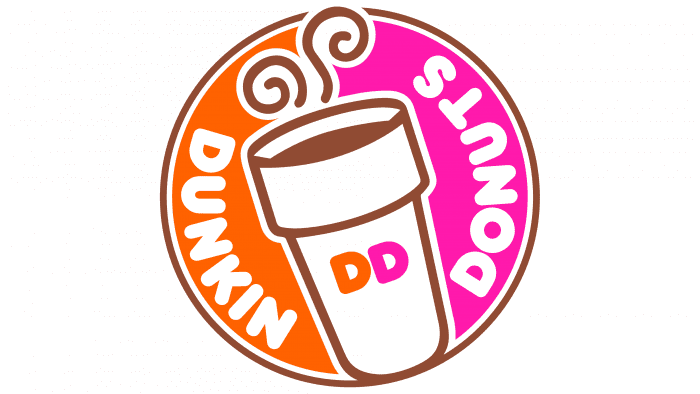 The catering network for donuts and coffee sales sought to emphasize the work's range and focus graphically. That is why she chose candy pink and powdery yellow as the official colors. The first symbolizes brightness, a happy atmosphere, and high spirits, the second – a freshly baked donut. Its task is to induce appetite.
The artists used a fun typeface reminiscent of Frankfurter and Debussy to convey the product's taste, which made the letters "chubby." Moreover, the textual version of 2007 indicates the range of goods – coffee and donuts. And the current version emphasizes only the presence of donuts, which is associated with the expansion of modern drinks selection.