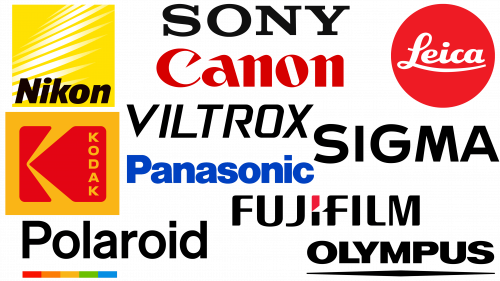 The logos of camera manufacturing companies act as unspoken brand ambassadors, some of which are immediately recognizable, while others remain obscure even among those who are passionate about photography. The companies that produce these cameras have diverse portfolios. Some are generalists and produce both lenses and camera bodies, while others have a niche in either lenses or camera bodies.
The complexity of creating a logo for a camera company is much higher than for other industries. Since the company's core business is related to the fine arts, the logo must blend seamlessly with the company's ethos.
Consider a company specializing in cameras that mimic the style and feel of vintage film photography. Such a brand would carefully select fonts, colors, and design elements that are in harmony with this aesthetic. This is not just a design decision but a statement that reflects the company's core values and offerings.
In the consumer camera market, diversity is not at a premium. Gone are the days when the only options available to the average consumer were "point-and-shoot" cameras. Now, a plethora of options are offered to both beginners and those with an intermediate level of expertise. The industry has broadened its horizons from entry-level DSLRs with intuitive features to more advanced mirrorless cameras. The lens market complements this diversity, offering everything from fast zoom lenses for capturing distant subjects to simple lenses for sharper, higher-quality images.
The rich variety of offerings isn't just limited to products. Camera companies often have diverse histories, technological breakthroughs, and business philosophies that contribute to their prominence in the marketplace.
Canon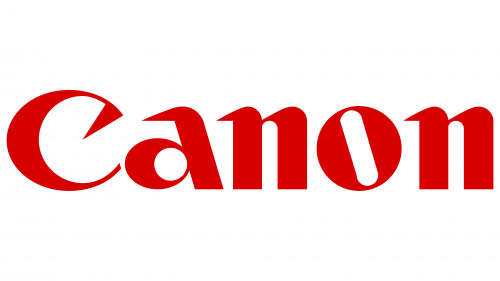 Canon, based in Tokyo's Ota district, is one of the most renowned manufacturers of photographic equipment. Founded in 1937, the company is among the experienced players in this field. Initially known as a manufacturer of film and cameras, Canon has diversified its offerings to include various electronics, from printers to medical equipment.
In photography, Canon has carved a niche for itself with several lines of high-quality cameras. For example, the EOS series has been recognized among amateur and professional photographers for its advanced features and reliable performance. The Powershot series has become popular with content creators, especially on YouTube. The Powershot models combine still and video capabilities, although they do not have interchangeable lenses.
Canon's lineup of lenses is equally extensive and versatile. The 70-200mm lens is designed for various areas of photography, from capturing tranquil wildlife to emphasizing nuances in portraits. The 75-300mm lens is another option, and the 50mm lens is an excellent choice for those just starting to master photography.
The logo is in red and consists of upper and lower case letters that spell out the company's name. This modern Canon logo, in use since 1956, is a far cry from its original Kwanon logo, which was more elaborate and included an image of the goddess of mercy.
In addition to cameras and lenses, Canon is a renowned manufacturer of printing products, which further demonstrates the company's diversified electronics portfolio. An extensive workforce of over 180,000 employees supports the company's significant global presence. In fiscal year 2021, Canon's revenues totaled approximately $30 billion, demonstrating its strong market presence.
Fujifilm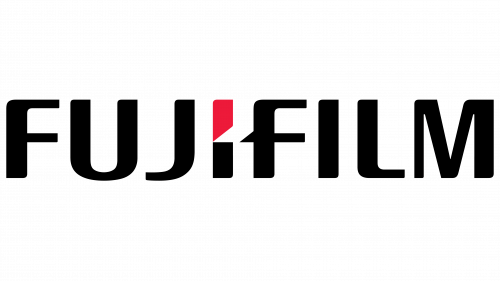 Fujifilm is one of the biggest names in the camera industry, captivating creatives and photographers with its signature colors. Founded in 1934, this Japanese brand is headquartered in Tokyo's Minato neighborhood. Over the decades, Fujifilm has made a name for itself with a number of innovative camera models.
The XT-30 was a gateway to the Fujifilm product line for many photographers. This popular model paved the way for subsequent favorites, such as the XT-4 and XT-5, to take their place in the lineup. The XS-10 struck a balance by combining the features of the XT-30 and more advanced models to create a unique niche in the brand's range.
Fujifilm's historical contribution to the development of photographic equipment is not limited to the latest models. Not to be overlooked is the FinePix series, which has been widely recognized and has contributed to Fujifilm's reputation in the industry.
While camera bodies have received a lot of attention, Fujifilm's extensive catalog of lenses cannot go unnoticed. The 27mm lens, colloquially referred to as the "pancake" lens due to its slim profile, has won many fans. Lenses such as the 70-300 zoom and the 35mm prime lens are also popular with Fujifilm enthusiasts, further broadening the brand's appeal.
In 2006, the Fujifilm logo underwent a noticeable change. The current design features the company's name in capital letters, emphasized by a distinctive red highlight at the top of the "I." Previously, the logo was characterized by the word "Fuji," highlighted in red next to the main text.
But it's not just the products that make Fujifilm a giant in the field; the headcount and revenue figures speak volumes. With over 70,000 employees worldwide and revenue of over $20 billion in 2021, the company is a force to be reckoned with.
Kodak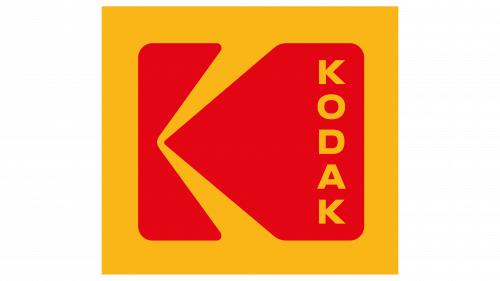 Founded in 1888 and headquartered in Rochester, New York, Kodak has long played an important role in photography. Known for its disposable cameras, which became a vacation staple in the late 1990s and early 2000s, the brand has a rich history of significant transformation. At one time, employing more than 100,000 people, the company now has about 4,200 employees working around the world. Despite the downsizing, Kodak continues to deliver value, as evidenced by revenue of $1.05 billion in 2022, a 5% increase over the previous year.
Kodak retains a variety of film cameras, including a line of half-frame cameras equipped with 35mm lenses. In these cameras, you can turn the flash on and off, as well as manually wind the film. While Kodak's digital camera offerings may not be the first choice for many consumers today, the brand offers a range of models. Kodak instant print cameras are similar in functionality to similar devices from Polaroid.
The design of the Kodak logo is another notable aspect of the brand. The current emblem, in use since 2016, is a red square enclosed in the letter "K," which is set against a larger amber square. Inside the red square, the word "Kodak" is written vertically in capital letters. This design replicates the previous logo, which existed from 1987 to 2006, thus keeping the brand recognizable.
Not limited to cameras, Kodak has expanded its product portfolio to include printers, apparel, and smartphone accessories such as lenses, tripods, and protective cases. The company is also involved in technology development by collaborating with other companies to contribute in various fields.
Leica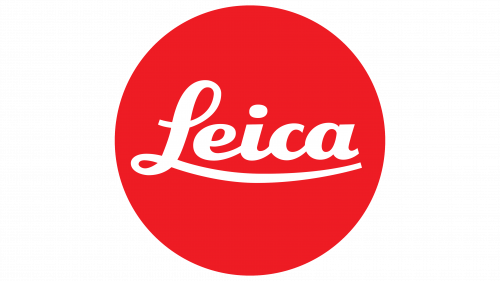 The name Leica, often heard from photographers discussing their ideal camera, dates back to way back in 1869 when the company was known as Ernst Leitz Wetzlar. Renamed in 1986, this German manufacturer has cemented its place as one of the titans of the photography industry. Known for their compactness and high quality, Leica cameras resemble classic film cameras in design.
The colors rendered by Leica cameras are simply stunning. However, their purchase is often associated with a high price. This is because the company focuses on creating long-lasting, high-end devices, combining exceptional quality with durability.
While Leica's camera bodies get a lot of attention, Leica lenses represent another dimension of its fame. One of the iconic lenses in the catalog is the 50mm lens, or "nifty fifty," as it is known in photographic circles. This lens earned its nickname because of its amazing versatility, making it a staple for photographers of various genres. Zoom lenses such as the 24-70mm further enrich the Leica lens lineup. This lens is perfect for a wide variety of subjects, from food and product photography to capturing the dynamics of urban environments.
The visual backbone of the brand is its distinctive red circle logo, a symbol easily recognizable from a distance when visiting any of the company's stores. The retro-cursive Leica logo adorns the manufacturer's various products and is a testament to its long tradition and reputation.
Leica is a "juggernaut" with about 1,800 employees worldwide. Its revenue will exceed $400 million in fiscal year 2021-2022. The company is headquartered in Wetzlar, Germany, a tribute to its roots.
Nikon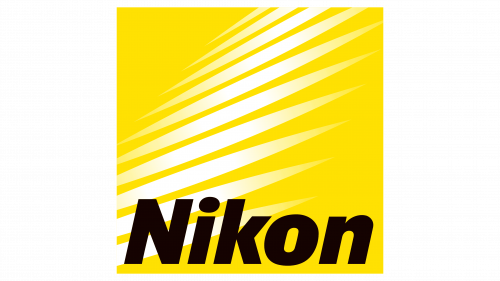 With a history dating back to 1917, Nikon holds a place of honor in the field of photography. Hailing from Japan, the company has long been the initial stepping stone for aspiring photographers transitioning from smartphone cameras. With more than 20,000 employees worldwide, Nikon has an impressive revenue of about $4 billion in 2022.
Nikon's product lineup includes several iconic DSLRs, and the D3400 model often evokes a sense of nostalgia among photography enthusiasts. According to some speculation, the company plans to wind down its DSLR production instead of focusing on other areas of the business. While the abandonment of new DSLR models seems imminent, the company continues to offer a range of mirrorless cameras. A significant part of this portfolio is the Nikon Z series, including the high-end Nikon Z9, which is priced in excess of $5,000.
Nikon's lens options provide photographers with the flexibility to shoot a variety of subjects. The 50mm lens features a rugged construction and high image quality. For those looking for telescopic capabilities, lenses such as the 400mm and 105mm allow you to shoot subjects at longer distances.
Nikon branding is easily recognizable: usually monochromatic text on a yellow background in the form of a line or square. This simplicity of design is in keeping with the company's straightforward approach to creating high-end photographic equipment.
The transition from DSLR to mirrorless technology is a turning point in Nikon's development and reflects broader changes in the photography industry.
Olympus

Headquartered in Japan and employing more than 30,000 people worldwide, Olympus Corporation specializes in creating high-quality, reliable cameras. With a rich history dating back to 1919, it is one of the oldest companies in the photo industry. In 2021, the company's revenue is expected to exceed $5 billion, which shows an increase compared to previous years such as 2020, 2019, and 2018.
In terms of camera offerings, Olympus highlights several unique lines. Of particular note are the weather-sealed models, designed specifically for those who have to take photos in harsh conditions, such as extreme cold. These cameras can withstand the weather and provide high-quality images in difficult conditions.
There's also the Olympus "rugged" series, designed for the adventurous. These cameras have a range of rugged features: they are shockproof, waterproof, dustproof, and designed to operate in low temperatures. These qualities make them ideal companions for outdoor adventures, extreme sports, and any environment where an ordinary camera might not survive.
Olympus favors simplicity in the design of its logo. It is basically the company name written in capital letters and a linear icon below it. Both elements are usually in black, in keeping with the straightforward approach to branding often seen in the photography industry.
Olympus has maintained a constant presence in photography for more than a century, adapting to changes in technology and consumer preferences. With a steady growth in revenues and a commitment to specialized, quality products, Olympus has carved out a niche for itself that allows it to remain a major player in the ever-evolving world of photography.
Panasonic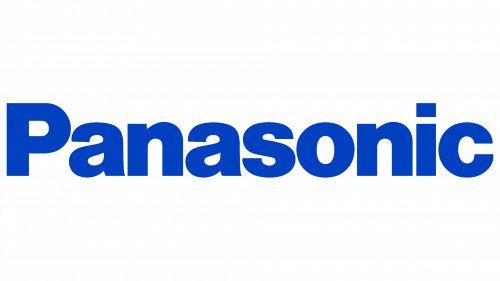 Panasonic, founded in 1918 and headquartered in Osaka, Japan, is a leader in consumer technology, especially in the high-end camera market. With more than 240,000 employees, the company generated an impressive revenue of more than $60 billion in 2021.
Panasonic offers a variety of camera series to meet the different needs of photographers. Among them stands out the Lumix series, which is attractive to photographers and videographers. The Lumix lineup features models with interchangeable lenses that provide greater flexibility and control over shooting. Some Lumix models come with fixed lenses, making them more convenient for those who prefer not to change lenses.
Panasonic doesn't limit itself to just cameras but also offers a range of video-shooting equipment. Handheld camcorders are part of Panasonic's lineup and evoke a sense of nostalgia as they are reminiscent of the devices that many grew up with. For those looking for professional-grade equipment, Panasonic offers a selection of high-end camcorders with advanced features and capabilities.
For those investing in interchangeable lens systems, Panasonic offers a range of lenses to complement the camera bodies. A popular choice is the 24-70mm f/2.8 lens, which is well suited to a variety of shooting styles. Another versatile option is the 14-140mm zoom lens, which offers a wide range of focal lengths for different shooting scenarios. For those interested in simple lenses, the 25mm lens is a great option for capturing great shots with sharp focus.
The Panasonic logo has a simple but effective design. The company name, consisting of upper and lower case letters, is typed in bold Helvetica font. The color scheme is usually monochrome: depending on the background, the logo can be black or white.
In addition to cameras and video equipment, Panasonic has a broad product portfolio that includes other types of consumer electronics and home appliances.
Polaroid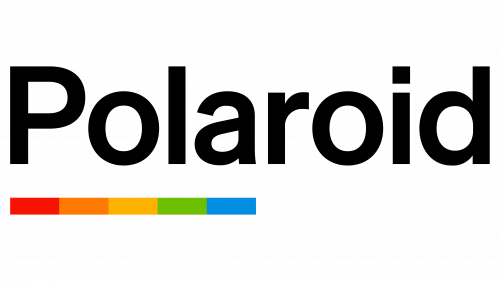 Polaroid, which originated in Cambridge, Massachusetts, in 1934, has long been a well-known brand in photography, especially for those who are into vintage aesthetics. After a change of ownership and restructuring, the current brand, known as Polaroid B.V., has been in operation since 2008 and is headquartered in the Netherlands. In 2022, the company, which has more than 300 employees, had over $30 million in revenue.
Polaroid cameras have a distinctive appearance, most notably the square shape and the iconic rainbow line near the lens. This makes them easily distinguishable from other modern cameras on the market. In terms of mechanics, these cameras are very similar to the Fujifilm Instax devices, another player in the instant photography market.
These cameras have a distinct retro charm and provide a wide range of film types, allowing one to choose a style that suits their creative vision. The lack of digital screens and settings encourages the photographer to pay more attention to composition, making these cameras a great learning tool for aspiring photographers.
Contrary to what some believe, the rainbow stripe is not the official Polaroid logo. The actual Polaroid logo is quite subdued and features the company name printed in lowercase letters with rounded edges, which creates a sense of modernity and nostalgia. This typography is reminiscent of some of the fonts popular in the 1980s that can be found on design platforms such as Canva.
Polaroid's appeal lies not only in its range of products but also in its cost-effectiveness. Even the most expensive models cost significantly less than their digital counterparts, making them a worthwhile investment for those working with brands that share a retro aesthetic. entry point into the world of photography while maintaining their individuality.
SIGMA

SIGMA, well-known in the camera industry, originated in 1961 in Setagaya, Tokyo. Now headquartered in Kawasaki City, part of the Greater Tokyo Metropolitan Area, the company is a significant player in the optics market. SIGMA specializes in lens manufacturing and supplies many well-known camera manufacturers, including Sony, Leica, Panasonic, and Fujifilm.
While SIGMA is known for its lens manufacturing, the company has also ventured into camera manufacturing. It offers two models of interchangeable lens cameras and one fixed lens camera. These cameras have features that allow you to take video and still photos. High image quality and excellent color reproduction are the characteristics that characterize these cameras.
For those who have purchased a Sony E-mount, Leica L-mount, or Panasonic camera, SIGMA offers a range of lenses with different focal lengths. The selection of prime lenses includes 24mm, 50mm, 85mm, and 30mm, allowing them to be used for a variety of shooting styles, from portraits to wide-angle shots.
SIGMA has not neglected zoom lenses either. Options such as the 24-105mm and 24-70mm are popular choices for those looking for a versatile lens for a variety of shooting conditions. For more specialized tasks that require more coverage, the 100-400mm zoom lens is a suitable alternative.
As for Fujifilm X-mount cameras, SIGMA extends its optical expertise with a compatible line of lenses that meet quality and performance requirements.
The SIGMA logo is characterized by simplicity and features the company name in capital letters. The font combines straight lines and rounded edges to give the branding a subtle uniqueness.
In addition to lenses and cameras, SIGMA offers a wide range of optical products, including filters and software, emphasizing its broad presence in the optical and photographic industries.
Sony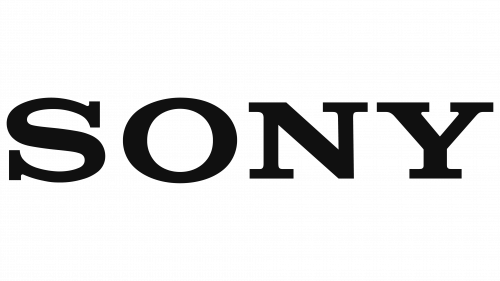 Sony, a company synonymous with consumer electronics, is prominent among the leading camera manufacturers. While the brand's portfolio spans from PlayStation game consoles to the once ubiquitous Walkman, it is their entry into the camera market that has garnered significant attention in photography and filmmaking circles.
A testament to their influence is the group of camera ambassadors and popular photographers on platforms such as YouTube, who rely heavily on Sony for content creation. One of Sony's most popular camera series is the Alpha line of cameras. It is widely popular and offers a variety of options designed not only for still photography but also for videography.
When it comes to lenses, Sony offers a wide range of options for different photographic tasks. For example, the 16-35mm lens is the best choice for those looking for a versatile option that can shoot both wide-angle and standard shots. Another workhorse lens in Sony's repertoire is the 24-70mm, known for its practicality in a variety of shooting conditions.
The Sony logo can be called iconic. Simple but effective, it represents the company's name written in capital letters with geometrically clear edges. Among the logos of camera companies, the Sony logo is well recognized even by those who are not particularly fond of photography.
Sony is the second largest camera manufacturer in the world, occupying more than half of the image sensor market. Sony's operating base of over 100,000 employees is located in Minato, Tokyo, in the same neighborhood as industry heavyweights such as Fujifilm.
Viltrox

Launched in 2009, Viltrox is a relatively recent entrant into the camera industry. Based in Shenzhen, China, the company has carved a niche for itself by producing third-party lenses at a more affordable price than official lenses from well-known brands. Despite some compromises in quality, the lenses still deliver impressive images, offering a favorable option for photographers on a tight budget.
The Viltrox product line is not limited to one or two camera brands: it is compatible with many manufacturers, including Fujifilm, Sony, Panasonic, and Olympia. The company's extensive catalog includes zoom and prime lenses. Different focal lengths allow photographers to choose the lens best suited for their specific application, whether it be portraiture, nature photography or even architectural subjects.
Viltrox is not limited to just lenses. The company also offers a variety of camera accessories to enhance the photographer's capabilities. Additional accessories include lens adapters and studio illuminators that give photographers more options to optimize their work.
Viltrox uses a simple but effective logo design. The company name is written in capital letters and a slightly italicized font that draws attention while maintaining a professional look.
Viltrox's approach to pricing and product variety has opened doors for many aspiring photographers who may find the cost of big-brand lenses prohibitive. By offering third-party lenses that are not only cost-effective but also compatible with a wide range of camera models, Viltrox has been able to build a solid customer base.
Viltrox's budget-friendly pricing strategy disrupts the camera lens market, where high cost is often a barrier for many. With a diverse product range and reasonable pricing, Viltrox has successfully filled a gap in the market, allowing more people to experience the world of photography without going broke.
The similarity of logos of many camera manufacturing companies
Many leading camera manufacturers choose simple and attractive logos that contain primarily the company name. This design choice is in keeping with the cultural values of elegance and simplicity that characterize the countries where the major camera manufacturers are located.
For people deeply involved in photography, mentioning these companies is nothing new. However, for those who are not immersed in this field, getting to know them can be enlightening. It will be a revelation to some that companies known for producing various types of electronics, such as printers, have diversified into the camera market.
Many people assume that stock photos are sufficient for branding purposes, but industry leaders often go further. These companies engage professional photographers to create high-quality images of their products. This personalized approach to photography plays an important role in building a brand's image, setting it apart from its competitors.
The commonality in the logo design of leading camera manufacturers reflects more than just current design trends. It shows that companies are purposefully seeking to emphasize qualities such as reliability and quality.
When consumers learn that companies they already trust for various products, such as printers, also produce cameras, it can lead to increased brand loyalty. This multifaceted range of products provides consumers with the convenience of a one-stop store for their diverse tech needs.