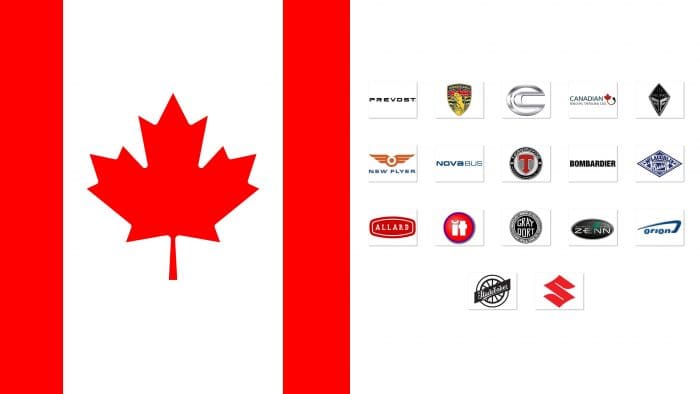 There are a small number of Canadian car brands because the industry is underdeveloped in the country. It is not key in the economy and does not form the main item of government revenue. Instead, Japanese and American enterprises are producing their transport equipment in Canada. However, there is a small group of companies that are part of the Canadian auto industry. It mainly focuses on green technologies.
What is Canadian Car Brands?

It is an important part of the Canadian economy, as the automotive industry is one of the largest industrial sectors in the country. But assembly lines of foreign companies mainly operate in Canada – first of all, Toyota, Honda, General Motors, Ford, and Fiat-Chrysler. There are not so many own brands there. They either supply products only to the domestic market or foreign manufacturers.
Major Canadian Car Brands
This category of manufacturers is the largest in Canada. The cars presented in it are characterized by respect for nature, high technology, comfort, and practicality. Its main backbone is the brands Prevost, Intermeccanica, Campagna Corporation, and Bombardier. They either belong to foreign representatives or supply products only to the domestic market.
1

Prevost (1924-Present)

The company is based in Sainte-Claire (Quebec), where it was founded in 1924. It belongs to the Volvo Buses corporation and is engaged in the manufacture of business-class transport equipment. In particular, the company produces three-axle buses of two categories – tourist and commercial. Her best product is the Prevost X3 (New York City Transit coach). The list also includes the H3-45 bus used for tourist travel (Tai Pan Tours).
The company, created by the carpenter Eugene Prévost, was initially called Les Ateliers Prévost. After receiving an order for a bus chassis, a private manufacturer retrained and began to produce metal chassis instead of wooden benches. In 1995, the company was bought by the Volvo Bus Corporation. Since 2007, the brand has nearly 1,400 employees and six offices throughout the North American continent. The Canadian manufacturer also has a group of premium business and RV vehicles.
2

Intermeccanica (1959-Present)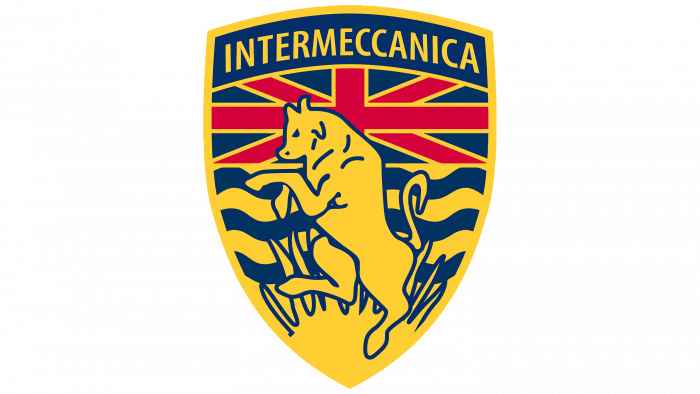 The time of the appearance of the automobile company Construzione Automobili Intermeccanica is 1959. Its place of origin is the city of Turin (Italy). The company's founder is Henry Reisner, who later transferred the business to his son, Frank Reisner. The Italian business first moved to the United States and then moved to Canada, headquartered in New Westminster. Since then, it has not left the country, focusing on tuning kits.
Gradually the company moved on to making cars. Its first model was a Formula Junior sports car with a Peugeot engine. Then a line of copies of famous models appeared. These are the Porsche 356 Speedster (1976) and Checker Taxi (1979). Now in the assortment of the company, there are copies of Porsche 3560 and Volkswagen Kubelwagen. There are also 1958 Speedster and turbocharged Roadster and Speedster variations.
3

Campagna Corporation (1988-Present)

This Canadian automobile company is based in Boucherville, Quebec, and was founded in 1988. Daniel Campagna founded it, a Formula 1 Ford driver in Quebec and the T-Rex sports car prototype's inventor. He was personally involved in the design of cars, having gathered a team of specialists around him.
In 2019, the company announced its closure due to lack of funding, but a month later, it resumed work and equipment sales. The reason – the company found new investors, a manager, and a place of production (a plant in Boucherville). There, she currently manufactures two-seater tricycles for bicycles.
4

Canadian Electric Vehicles (1996-Present)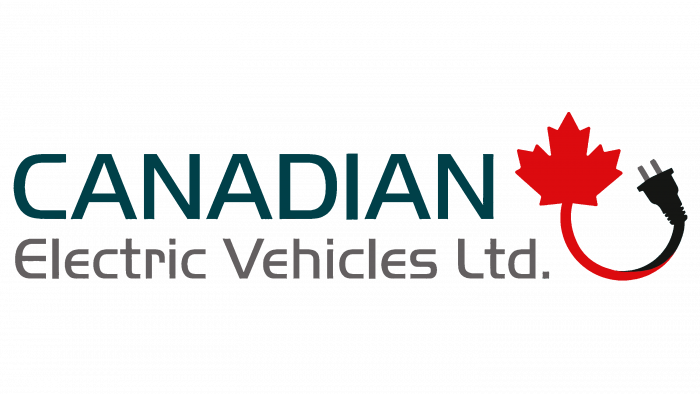 The company with the abbreviated name CEV appeared in 1996 in Errington (British Columbia). At first, it focused on converting internal combustion engines to battery-powered electric ones. In the early years, the company also developed designs and car parts. Later, its large-tonnage truck appeared in its range. It was named Might-E Truck. This is a specialized heavy-duty vehicle, which is actively used by the management of many private companies, municipalities, parks, universities, etc.
5

Felino Corporation (2009-Present)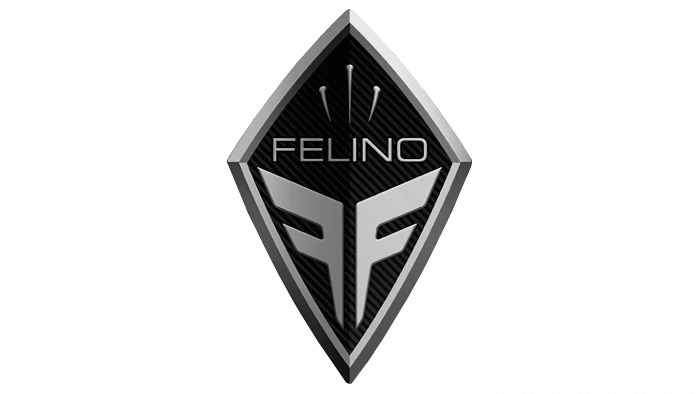 This Canadian manufacturer of supercars and racing cars appeared in 2009. It was founded by Antoine Bessette, a former race car driver in Montreal (Quebec). The debut model of the automaker is the Felino CB7 sports car. It was designed for several years (2010 – 2014) and was tested at the Formula One Gilles Villeneuve Circuit. The prototypes of the novelty were first presented at the Montreal International Auto Show. Serial production of the corporate design began in 2016. The designer of the original car is the head of the company himself.
Manufacturer, Truck, Bus, Other
Manufacturing heavy-duty transport equipment is not the main production area in Canada, but it exists and is represented by several brands. The most famous among them are New Flyer, Nova Bus, and Terradyne Armored Vehicles.
1

Daymak (2001-Present)
This transportation brand from Ontario started with a gift. In 2001, its future founder Aldo Baiocchi tried to find a good electric scooter for his daughter, but he never found it. Then he decided to open a business for the development, production, and sale of equipment on electric traction himself. For the first time, the entrepreneur settled in a cramped 30-square-foot garage. Then he moved to the store so that customers could better examine the product and test before buying.
Today, the facility covers 60,000 square feet and has over 100 dealerships in the country and abroad. His technique has won several prestigious sustainability awards, including Cleantech North. The brand range includes not only electric scooters but also SUVs, ATVs, scooters, mopeds, and other equipment.
2

Nova Bus (1979-Present)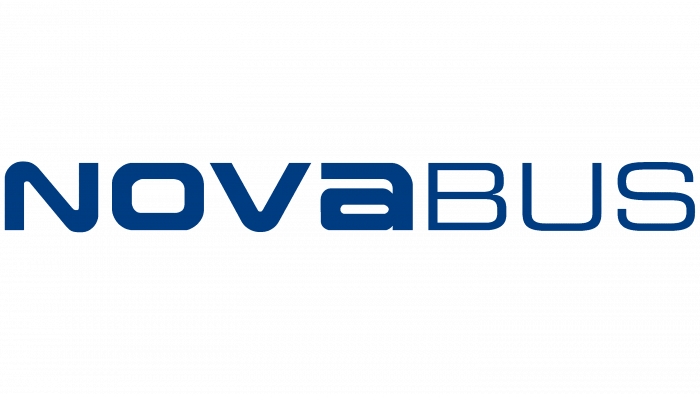 This automaker from the Canadian city of Saint-Eustache (Quebec) first existed as a factory opened in 1979 by General Motors. The brand with the current name appeared on its basis in 1993. The founder was Nova Quintech, which bought the Dial Corporation division. Since 1998, the brand has been owned by the Volvo corporation. In 2004, Nova Bus completely became her property.
3

New Flyer (1930-Present)
The brand appeared in 1930 in the city of Winnipeg (Manitoba) and produced buses of the Xcelsior line. It was previously called Western Auto and Truck Body Works Ltd. In 1937, the company began assembling buses and in 1941 produced the Western Flyer. Her name, which she received in 1948, served as the name for the entire enterprise. Since then, the automotive site has been producing buses of several classes. She went through a series of purchases and sales, so now her factories are located not only in Canada but also in the United States. At this time, the trademark belongs to the NFI Group.
4

Terradyne (2011-Present)
Does Canada have their own car company?
There are few car companies in Canada, but they do exist (or have existed before). These include, for example, Bricklin Motorcars Ltd., Conquest Vehicles, Felino, HTT Automobile, Intermeccanica / Electra Meccanica, Magnum Cars, McLaughlin Motor Car Company, Meteor, Prevost Car, Russell Motor Car Company.
The Canadian armored vehicle manufacturing company is located in Newmarket, Ontario. It produces armored cars and specialized vans for various government services. Its range includes government bulletproof vehicles and private vehicles. Also, patrol, police, and multipurpose vehicles with armor plating are presented under this brand.
5

Bombardier (1942-Present)

In 1942, industrialist Joseph-Armand Bombardier founded Bombardier Recreational Products, the name of which was gradually shortened to an abbreviation – BRP. The headquarters of the firm is located in Montreal (Quebec). Now it is a large-scale production focused on cars, motorcycles, snowmobiles, and ATVs. It applies its innovations while continuing to win prestigious awards from the Canadian auto industry. The best examples of this enterprise: a BR180 series snowmobile, two tractors – a passenger B12 and a trailed J5c.
Defunct Car Brands
1

McLaughlin Automobile (1915-1918)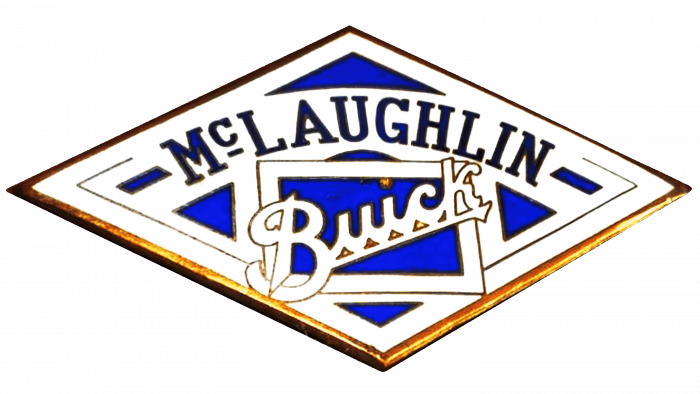 The founder of this company is Robert McLaughlin, who opened it in 1869 in Oshawa (Ontario). She represented the transport business and for many years was engaged in car building for railway trains. In 1907, the head of the company refocused it on automobile production, achieving high profitability. At the height of his popularity, he bought the Chevrolet Motor Company of Canada and in 1915 merged it with his former venture. The merger resulted in another organization, which he called General Motors of Canada Limited. Since then, McLaughlin Automobile has ceased to exist.
2

Gray-dort Motors (1915-1925)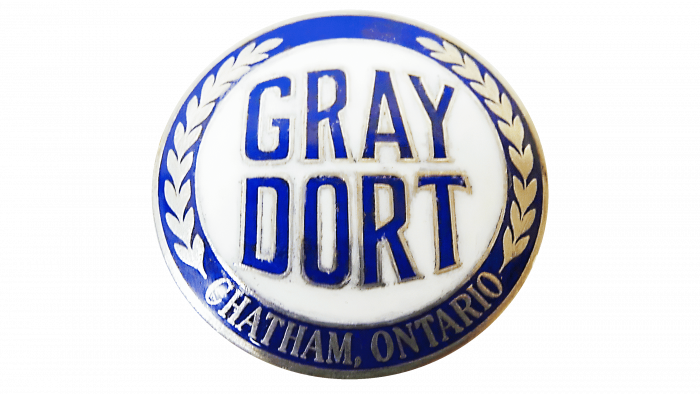 Dim Dort Motors, founded in 1855 by William Gray & Sons Company Ltd, was not initially engaged in the automotive industry – it was a carriage business. In 1900, she switched to making bodies for Ford for the Walkersville plant. And five years later, she began to produce passenger cars, merging with Flint. Her debut cars were the Touring Model 5 and the Model 4 Roadster. Then came a period of crisis, which she was unable to overcome, and in 1925 it stopped working. The company was located in Chatham (Ontario).
3

ZENN Motor Company (1993-2010)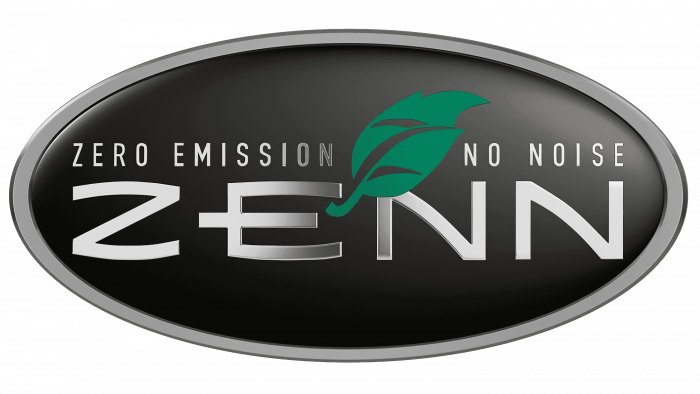 Initially, the company was called GoodCars and was immediately focused on manufacturing environmentally-friendly vehicles – low-speed cars and electric vehicles. This is precisely the goal set for it by Ian, Marek, and Probyn "Bunny," who opened it in 2000. Its current name is ZENN, an acronym for Zero Emission No Noise. All transport products of this enterprise are based on this technology.
4

Dynasty Electric Car Corporation (2001-2018)
The manufacturer of light commercial, recreational and urban electric vehicles offers miniature versions with a range of up to 50 km and a speed of 40 km per hour. It was founded in 2001 for the production of low-speed vehicles. In 2018, the Pakistani company Karakoram Motors announced an enterprise's purchase that it plans to relocate to Pakistan.
5

Allard Motor Company (1945-1958)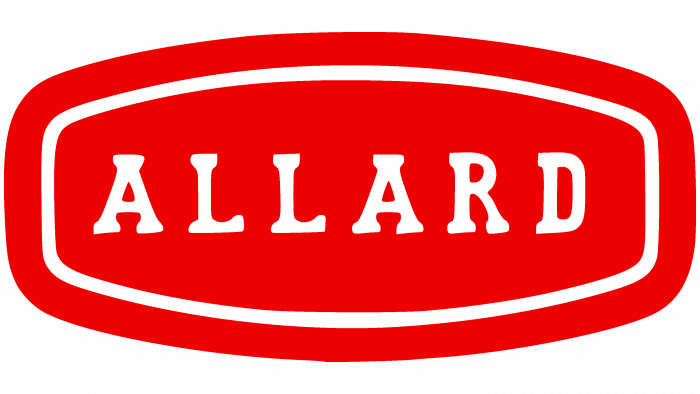 Allard Motor Company has managed to produce about 1900 units of vehicles for 13 years of its existence. Its creator, Sydney Allard, has always had a passion for the automotive industry. First, he made off-road racing models, and then he began to modify Ford cars. During this time, the developer had accumulated many spare parts that came in handy after the war, when he founded his own company. The business was going well, replenishing the car market with promising sports cars. In an attempt to expand the lineup, Allard began producing eight-seat sedans and microcars. But no matter what he did, he could not bypass the manufacturers of cheaper and more technological brands. The company shut down factories in the late 1950s. Motorists remembered it for its red oval logo with a white inscription "ALLARD" inside.
6

Orion Bus Industries (1975-2013)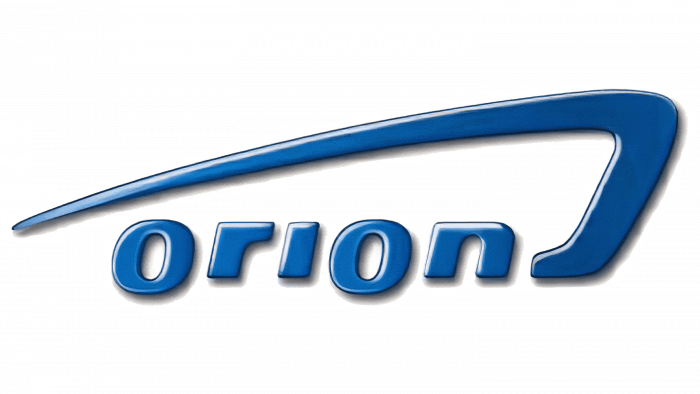 Orion Bus Industries has been manufacturing buses that have been under the Orion brand since 1975. There have been seven generations of vehicles in total, differing in basic characteristics. In the early years, the manufacturer was called Ontario Bus and Truck, Inc., and after 2006 – DaimlerChrysler Commercial Buses North America. Due to rebranding, its logo was constantly changing. Orion buses had a badge with blue lettering (model name) next to a curved line.
7

Studebaker (1852-1967)

The first Studebakers were electric carriages. They made the company popular so that it was able to increase its production capacity to produce up to 180,000 cars a year. But in the 1950s, the company became uncompetitive and was forced to merge with the Packard Motor Car Company. Their union was unsuccessful: the united organization was on the verge of bankruptcy. In 1967, the Studebaker brand, as part of Wagner Electric, formed Studebaker-Worthington. While on his own, he had his logo: the handwritten "Studebaker" lettering in a black parallelogram across the spoked wheel.
8

Suzuki Canada Inc. (1973-2013)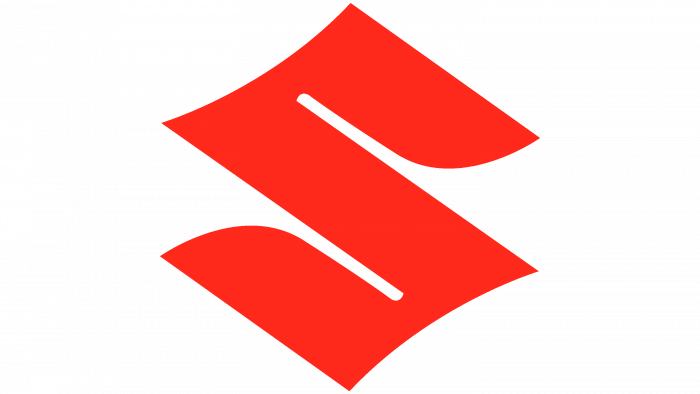 Suzuki Canada Inc., Is a company founded in 1975 as a subsidiary of the Japanese company Suzuki Motor Corporation. At the beginning of its activity, it was engaged in the sale of motorcycles, and its staff included only three dozen people. Then the company began to produce outboard motors, ATVs, and motorcycles. In addition, Suzuki Canada Inc. sold used and new trailers, trucks, and cars on the wholesale market. Its logo contained a large, stylized red "S."
What car companies are in Canada?

Assembly plants of foreign automakers dominate in Canada: Toyota, Honda, General Motors, Ford, and Fiat-Chrysler. There are also domestic companies there, but there are few of them.

What vehicles are made in Canada?

In Canada, buses, trucks, light vehicles, and special armored vehicles, electric vehicles, and sports cars are produced. At the same time, many domestic companies supply cars only to the country's domestic market.

What is Canada's famous car?

If we talk about popular cars with Canadians, the first place will surely take the Honda Civic. Among the new models, the leader in terms of sales is the Ford F-Series.