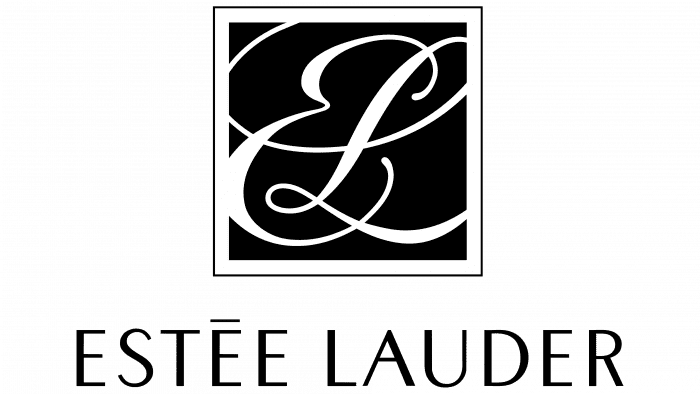 Estée Lauder Logo PNG
The Estée Lauder logo is very dainty, which spreads the charm of sophistication and luxury. Refined lines are intricately connected into a single pattern and are nothing more than an abbreviation of the company name. The monogram style is ancient Byzantine writing, conveying the airy lightness of perfume aromas.
Estee Lauder: Brand overview
| | |
| --- | --- |
| Founded: | 1946 |
| Founder: | Estée Lauder, Joseph Lauder |
| Headquarters: | New York, U.S. |
| Website: | elcompanies.com |
Estée Lauder is a well-known brand from the United States specializing in producing a wide range of perfumes and beauty products – founded in 1946 in New York. It is a private enterprise. Estée and Joseph Lauder founded.
Meaning and History


The owner herself invented the company logo. The general style has almost always remained the same. If any adjustments were made, they were minor and did not fundamentally affect the design. Overall, there have been three small updates.
There are two versions. The first is a graphic sign, later taken as the basis of modern symbolism. The outlines of the capital "E" and "L" are hand-drawn with graceful, rounded strokes. They are intertwined to form a curly signature. Looks like a monogram in a square with a thin border.
Outwardly, it is a simple sign of a strict geometric shape, but internally it is very complex. It has several intersecting lines that express the aristocratic grace of the owner of the company. Nearby (in the column to the right) is her full name and surname – Estée Lauder – with a characteristic accent on the letter "é." Below is the word "companies" written in uppercase letters.
The second initial option is text. It contains only the name and surname of the founder. Font – Optima. Outwardly, it resembles the one used in the previous logo, but the differences between them can still be traced. The second letter is wider and more elegant.
The current corporate version overlaps with the previous ones. Only the words in it are placed in a row, and "Companies" and "Estée Lauder" are comparable in size. A miniature bend appeared at the end of the R. The stripes and strokes in the graphics area are thicker.
Font and Colors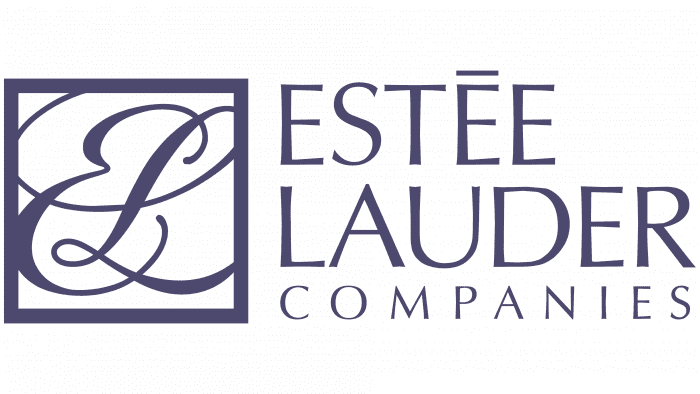 The brand and company logos still differ. The first has a simpler font: sans serifs and decorative elements at the ends, which prevail on the opening symbolism. Curved lines vary in width to form a sophisticated monogram. Thanks to the laconic design, the emblem is much easier to perceive.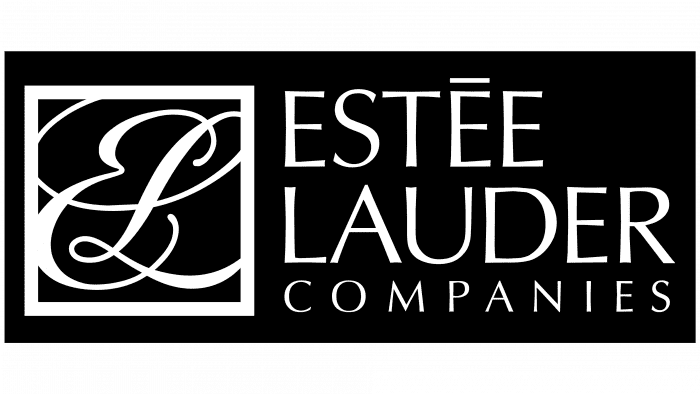 The color palette is also not uniform. So, monochrome options, where letters and edging are made in white, the background and frame are in black. Also, dark blue and its greenish-blue variation (slightly darker than emerald) are in use. The owner of the brand herself invented this shade, so it is called Lauder Blue.
Estee Lauder color codes
Black

Hex color:
#000000
RGB:
0 0 0
CMYK:
0 0 0 100
Pantone:
PMS Process Black C