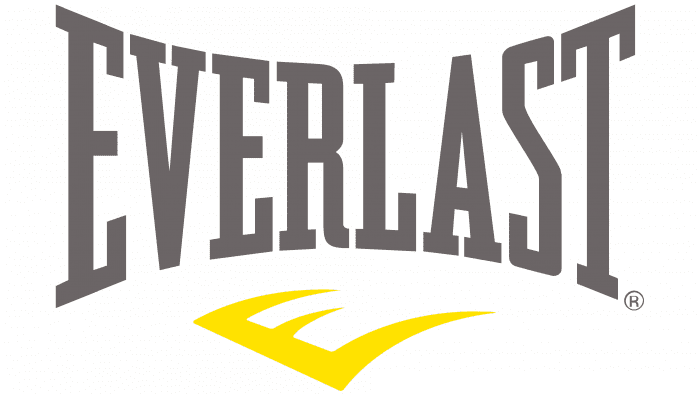 Everlast Logo PNG
The identity of the manufacturer of sportswear for boxing symbolizes the spirit and features of this sport. The current Everlast logo symbolizes the power of the resistance force, fighting spirit, resilience, and perseverance characteristic of athletes.
| | |
| --- | --- |
| Founded: | 1910 |
| Founder: | Jacob Golomb |
| Headquarters: | Manhattan, New York, U.S. |
| Website: | everlast.com |
Everlast is an iconic sports brand from the USA. The company engaged in the production of boxing uniforms and clothing sets for mixed martial arts. It is part of the structure of Sports Direct. They were founded in 1910 by Jake Golomb.
Meaning and History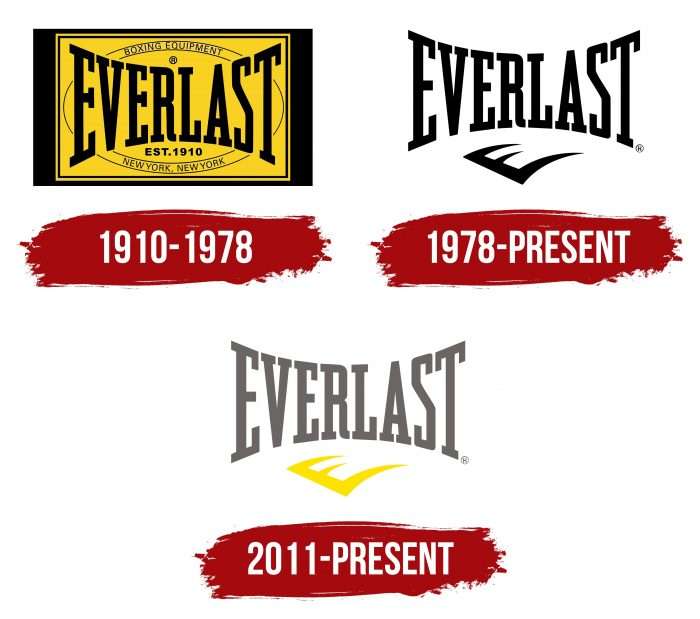 The corporate label appeared simultaneously with the trademark launch and has remained one of the most recognizable for 110 years. The font, the size of the letters never changed: the edits concerned only the color palette and graphics.
1910 – 1978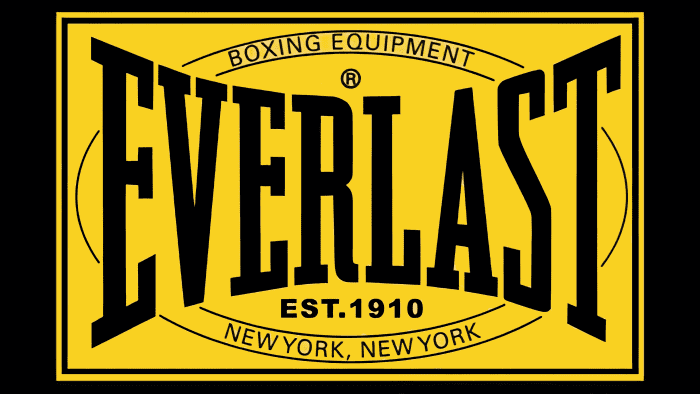 The debut version contains a lot of information. The oval, name, year of foundation, and location of the company are depicted in a rectangular frame on a dirty yellow background.
1978 – today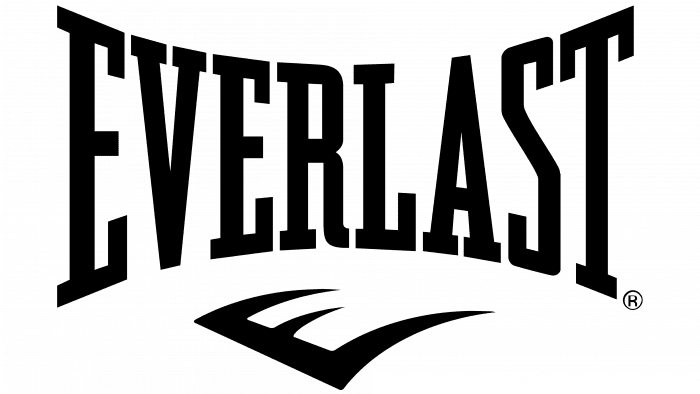 The designers have radically changed the logo, removing unnecessary data and the background square. The stylized letter "E" appeared under the brand name.
2011 – today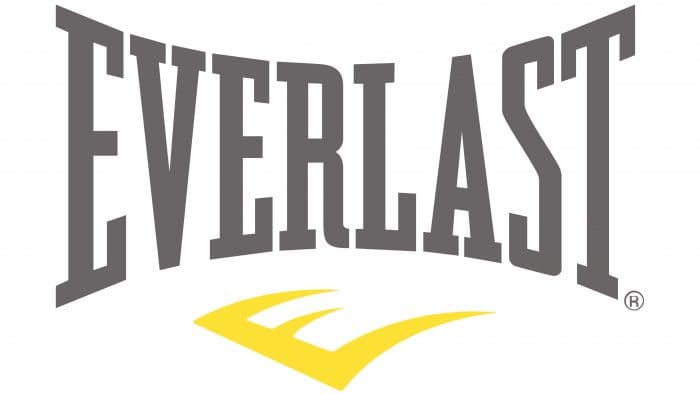 This year, the developers made minor changes to the logo, changing the color to black.
The Everlast sports brand logo redesign moved slowly because the redesign was carried out at long intervals. The changes concerned background elements and did not affect the name in any way, the style of which has remained unchanged to this day.
The debut version was, in fact, an advertising label with a lot of useful information: the location of the brand, the year of its foundation, and the range. The second emblem is much simpler: it has none of the above – only a comb-like stroke at the bottom, reminiscent of the lying "E." It is also used in a modern logo. The rest of the space is occupied by the word "Everlast," executed in letters tapering to the middle.
Font and Colors
The word part is executed in the Grand Canyon RR font, characterized by bold, slightly thickened, and clear lines. The letters are arranged as if they are moving towards the center, gradually decreasing. As a result, "E" and "T" are the largest, and "R" and "L" are very small.
The graphic part is the original presentation of the first letter in the title. "E" is placed diagonally and is complemented by sharp, elongated ends that look like claws. Ideological meaning of the sign: the strength of resistance, fighting character, and fortitude.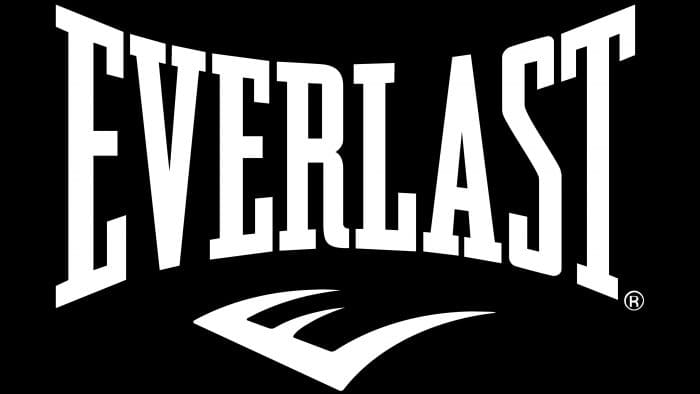 The colors of the logo are yellow, black, and dark gray on a white background. As conceived by the author, they demonstrate seriousness, power, pressure, and energy was moving forward.
Everlast color codes
Granite Gray

Hex color:
#6b6566
RGB:
107 101 102
CMYK:
0 6 5 56
Pantone:
PMS 410 C
Cavendish Yellow

Hex color:
#ffe200
RGB:
255 256 0
CMYK:
0 11 100 0
Pantone:
PMS 108 C
Video