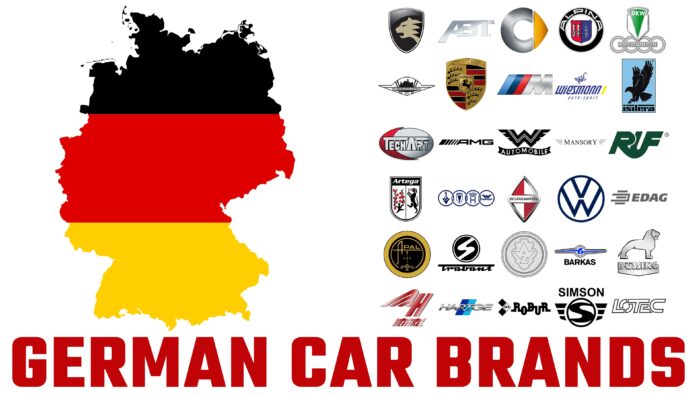 Germany is the birthplace of the automotive industry. It was here that the first type of heat engine was invented, and the prototype of the modern machine appeared. In terms of car production, this country is second only to the United States, Japan, and China, ranking fourth globally. And its brands such as Porsche, Volkswagen, BMW, and Opel are renowned for their consistently high quality.
What is German Car Brands?

As German manufacturers adhere to strict international standards, many German car brands are the benchmark for quality. All market niches are filled here: from ultra-luxury cars to buses. The most prominent representatives of the industry are recognized as Maybach, Porsche, Mercedes-Benz, BMW, Audi, Volkswagen, Opel, Alpina, Daimler.
Ultra-luxury, Luxury Car Brands
German manufacturers have made great contributions to the automotive industry. Some of them boast a large selection of exclusive luxury models, including high-end and luxury cars, convertibles, and supercars. Each brand has its character and uses patented technologies to meet stringent international standards.
1

Maybach (1909-Present)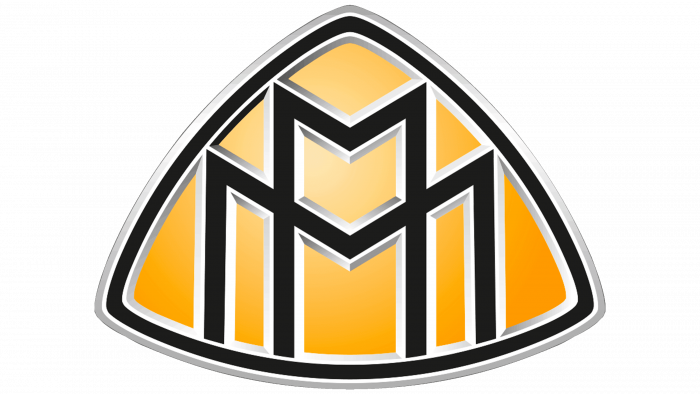 Maybach cars are a symbol of high social status. This company was founded in 1909 by the entrepreneur Wilhelm Maybach and his son. They went from developing engines to producing luxury cars. Maybach, as an independent brand, ceased to exist in 2002. It was reanimated 11 years later, turning into a division called Mercedes-Maybach.
2

Porsche (1931-Present)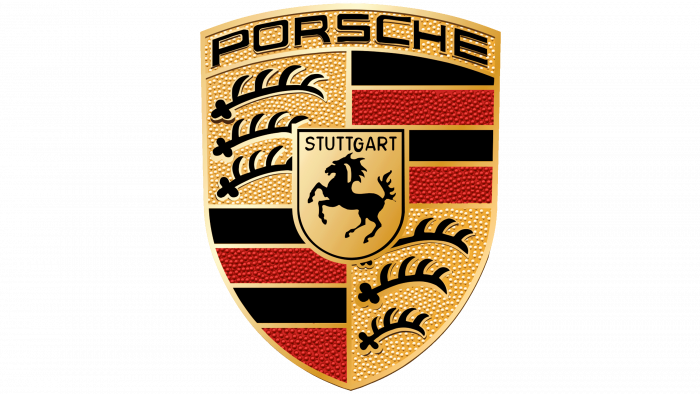 Porsche is known as a manufacturer of luxury roadsters, convertibles, supercars, crossovers. It appeared in 1931 and is named after its founder, Czech designer Ferdinand Porsche. At first, it was a family business, but then part of the shares went to Volkswagen. Porsche is currently headquartered in Stuttgart.
3

Mercedes-Benz (1926-Present)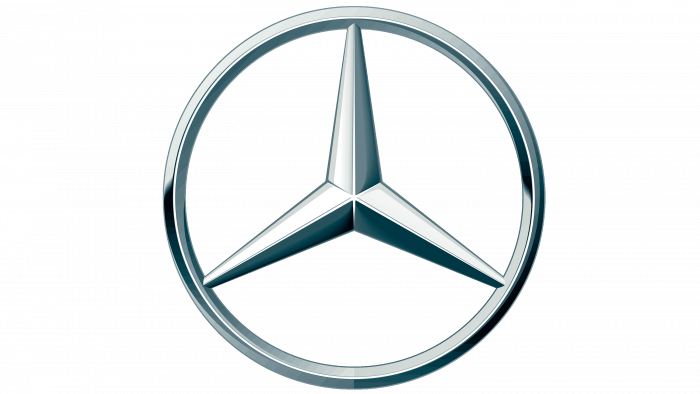 Mercedes-Benz is a division of the automotive concern Daimler AG. Its creation was preceded by the merger of Daimler-Motoren-Gesellschaft and Benz & Cie. in 1926, the brand itself is named after Benz Patent-Motorwagen and Mercedes. As of 2019, it was the most expensive car brand in the world.
4

BMW (1916-Present)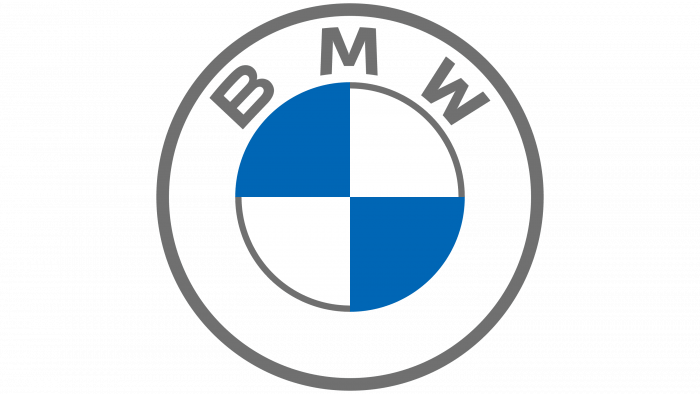 BMW was officially registered in 1917. In the pre-war period, it was engaged in engines' production, then switched to motorcycles, rocketry, guided weapons. The first post-war car Bayerische Motoren Werke AG, was released in 1951. Now the brand is known for its sports cars and electric vehicles.
5

Audi (1909-Present)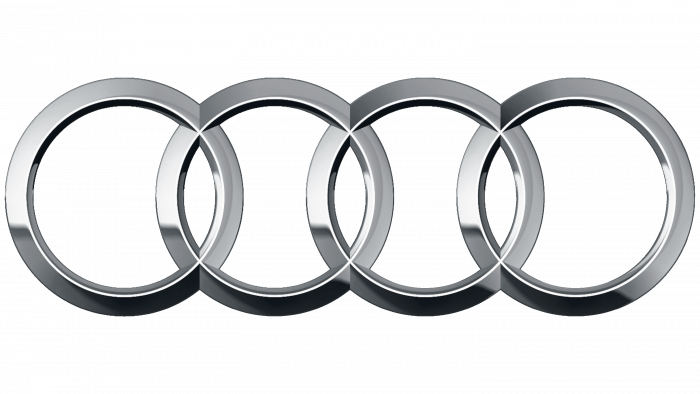 Audi is the heir to the Auto Union concern and a successor of the Audi Automobil-Werke company, founded in 1909. The brand was named after August Horch, who translated his name into Latin. The manufacturer is represented by crossovers, sports cars, convertibles, roadsters, supercars, and other prestigious cars on the global market.
6

Smart (1994-Present)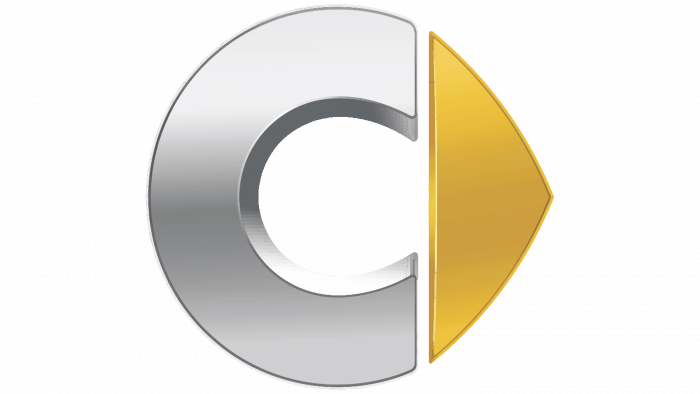 Smart is one of the subsidiaries of the Mercedes-Benz Cars Group. This brand entered the market in 1998 with the introduction of the Smart City-Coupe. It produces compact passenger cars of an, especially small class.
Mass Market Brands
The German car market's mass market is represented by brands that strive to make quality cars, regardless of their price category. Many manufacturers have deployed successful lines of low-cost machines by copying and replicating world-famous models.
1

Volkswagen (1937-Present)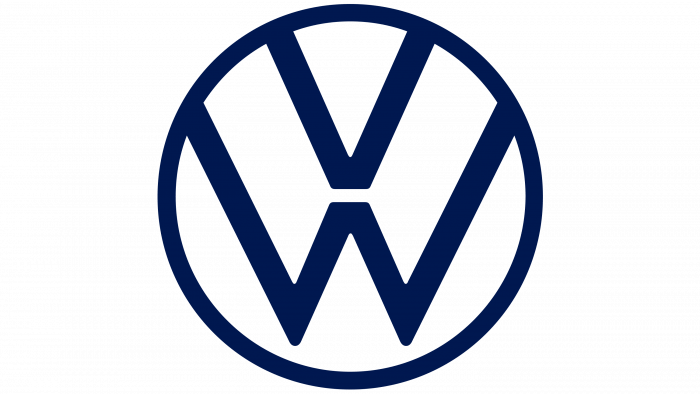 One of the initiators of creating the Volkswagen brand was Adolf Hitler, who demanded the start of the production of inexpensive and reliable cars. Ferdinand Porsche made several prototypes for him. Volkswagen was founded a little later – in 1937. It is based in Wolfsburg and continues to lead in the mass market segment, and its sales are growing every year.
2

Opel (1862-Present)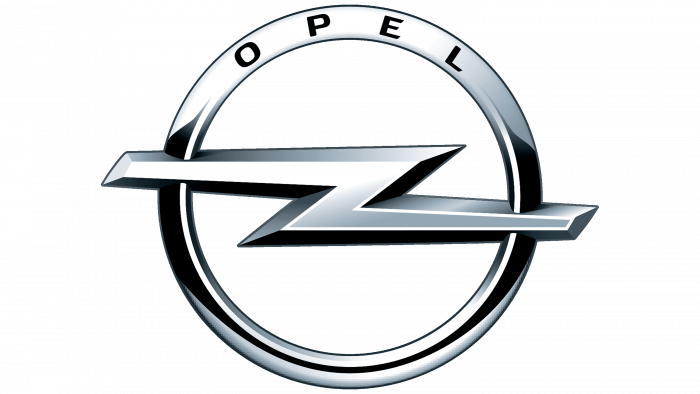 The official date of Opel's creation is considered to be 1862, but the first car of this brand appeared only in 1899. The fact is that the company's founder started with the production of sewing machines and bicycles and at first did not even plan to associate his business with cars. Opel is currently owned by the Peugeot and Citroen merger.
3

Borgward (1919-Present)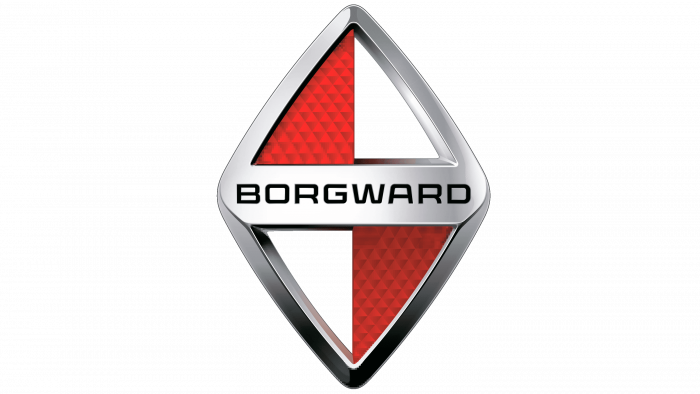 The founder of Borgward is a German engineer and designer, Carl F. W. Borgward. He started with the production of automotive components and then moved on to three-wheeled trucks and cars. The first version of the company existed from 1919 to 1962 and was closed due to bankruptcy. In 2016, BAIC revived the brand, returning it to the car market.
Sports Car Brands
Many sports car brands appeared on the German car market in the last century and the 2000s. Their super-powerful cars drive the race tracks and win prestigious competitions. It is a light, maneuverable, cross-country vehicle.
1

Apollo (2004-Present)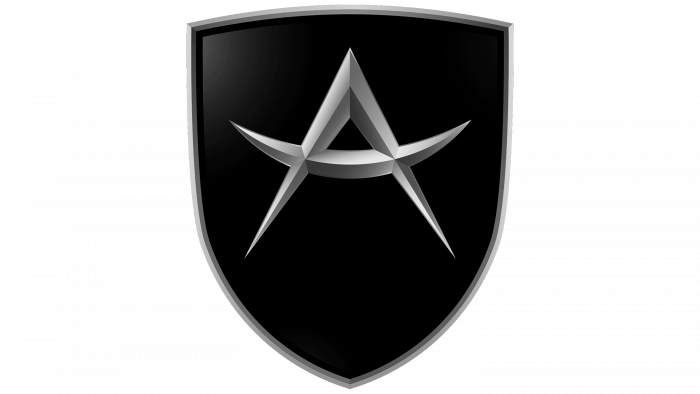 Apollo Automobil was formerly known as Gumpert Sportwagenmanufaktur. It got its name in 2004 in honor of the engineer Roland Gumpert, who wanted to create a sports car suitable for street racing. The firm was liquidated in 2013 but returned three years later as a subsidiary of Ideal Team Venture.
2

Artega (2006-Present)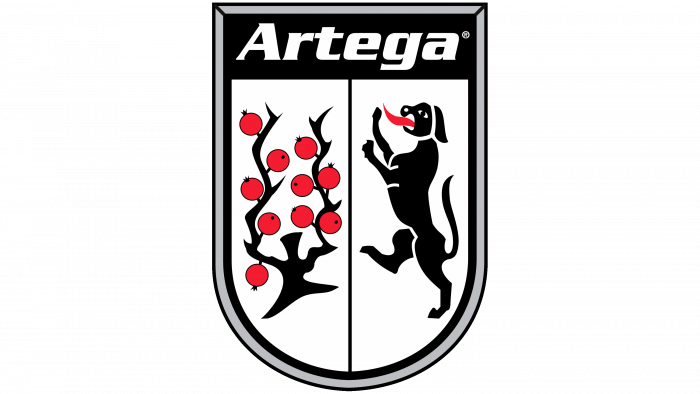 Artega was in the car market for only six years (from 2006 to 2012) but left behind many innovative technologies that Volkswagen now uses. For all the time of its existence, it has made only one car in two modifications.
3

Melkus (1959-Present)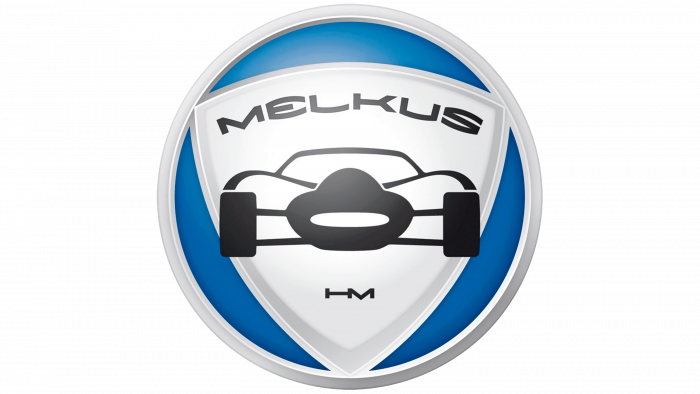 Melkus is a German sports car brand that dates back to the GDR. Its founder is race car driver and designer Heinz Melkus. He made formula cars and even won the championships three times. Then he had a line of road sports cars. The company was disbanded in 1986, but Heinz's sons brought it back to life 30 years later.
4

Bitter (1971-Present)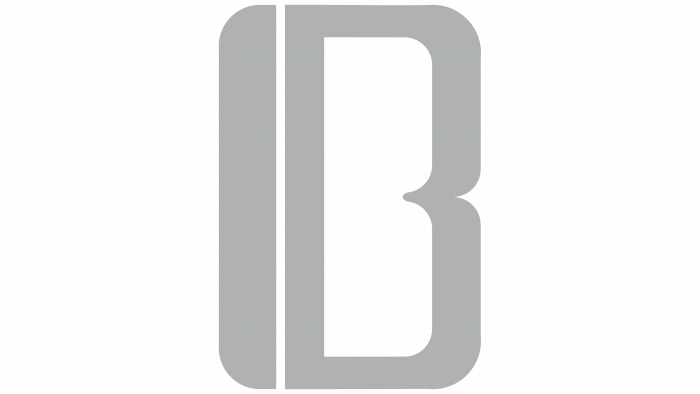 Bitter is a premium sports car brand that specializes in car tuning. Ex-race car driver Erich Bitter founded it in 1971 when he stopped working with Intermeccanica.
5

Isdera (1969-Present)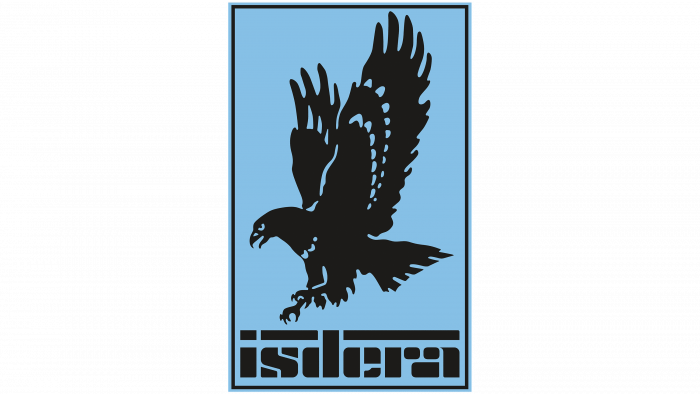 Isdera is a privately owned company that manufactures bespoke sports cars. The only way to buy a sports car of this brand is to contact Eberhard Schulz's head. He participated in the development of prototypes for Mercedes-Benz, and after the cancellation of the project, he founded Isdera GmbH.
High Performance
Some German brands are highly efficient. Most often, subsidiaries of well-known concerns are represented in this market segment – for example, the brands BMW M and Alpina, which BMW AG owns.
1

BMW M (1972-Present)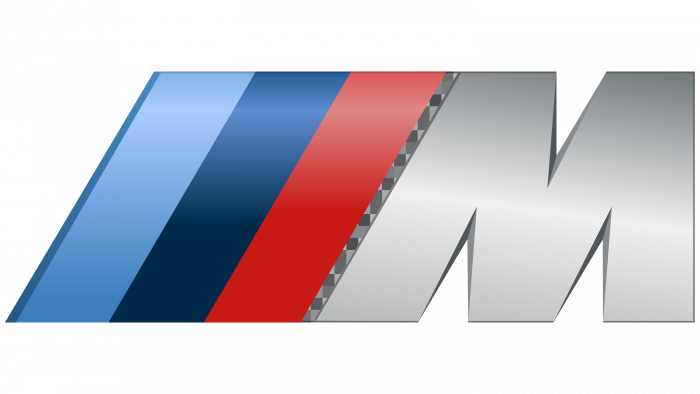 BMW M is the racing division of Bayerische Motoren Werke AG. It was opened in 1972 to work with high-speed cars and bolide engines. The BMW M plant is located near Munich.
2

Mercedes-AMG (1967-Present)

Which car brand comes from Germany?
Many companies in Germany produce cars, but car enthusiasts only know the most popular ones – such as Mercedes-Benz, BMW, Audi, Volkswagen, Porsche, or Opel. At the same time, there are also lesser-known German car brands: Gumpert, Isdera, Keinath, Eisenacher Motorenwerk, Borgward, DKW, Auto Union AG. All of them, except the first two, were closed.
The Mercedes-AMG division represents Mercedes-Benz in the competition in production, sports, and racing cars. Until 1999 it was a tuning studio working under a contract with Daimler-Benz, and until 1990 it was an independent company.
3

Audi Sport (1983-Present)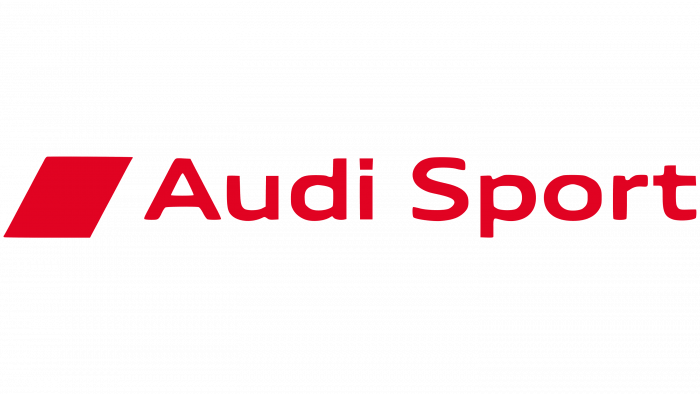 Audi Sport is a dark horse in the automotive market. It has existed since 1983 and produces exclusive models that are not available for free sale. Until 2016, the company was called Quattro GmbH.
4

Alpina (1965-Present)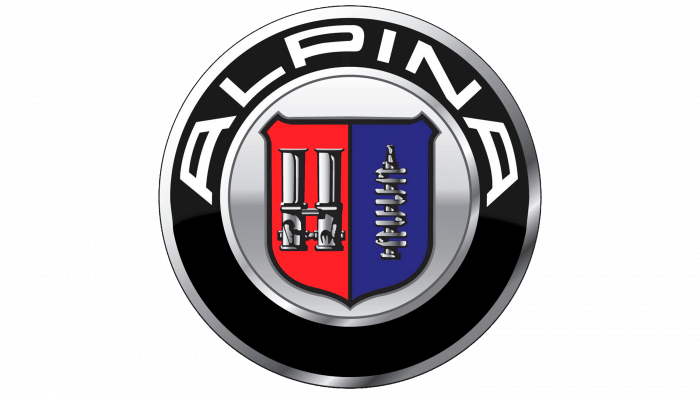 Alpina is engaged in tuning BMW cars and produces them under its brand. Burkard Bovensiepen, the founder of the company, tried to connect his life with typewriters, but in the 1960s decided to make carburetors, crankshafts, and other parts.
5

Brabus (1977-Present)

The private tuning studio Brabus modifies the bodies and engines of cars, mainly Mercedes-Benz. Its crossovers and sedans have broken several world speed records because Brabus's tuning projects suggest increased performance.
Car Tuning, Car Modification
Many companies in Germany, such as TechArt, Carlsson, RUF, and 9ff, are engaged in modifying cars from other manufacturers. They do this to personalize vehicles, improve their appearance and technical filling. As a rule, tuning studios produce cars under their brands.
1

9ff (2001-Present)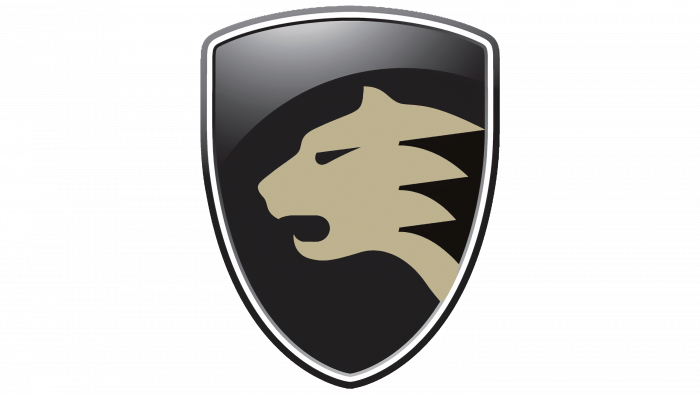 Automotive Corporation 9ff aims to achieve high speed. She takes some of the slowest Porsche models for tuning and turns them into street racing cars. The company existed from 2001 to 2013, after which it filed for bankruptcy and was relaunched under the name 9ff Engineering GmbH.
2

RUF (1939-Present)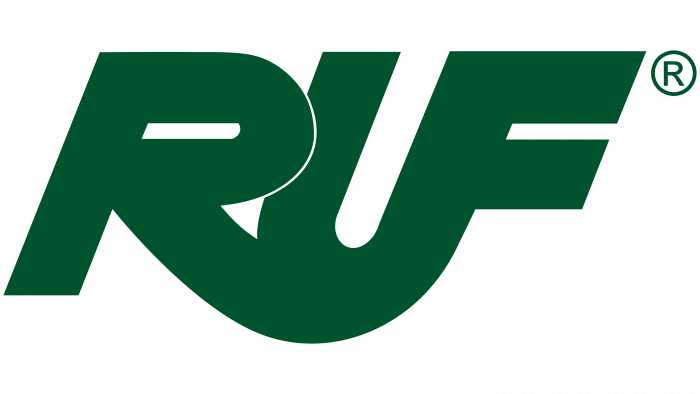 Ruf Automobile was born out of a car workshop that began operating in 1939. It moved from servicing to tuning Porsche and modified cars for racing competition for a long time. And in 1981, Ruf got the right to manufacture its road transport.
3

Carlsson (1989-Present)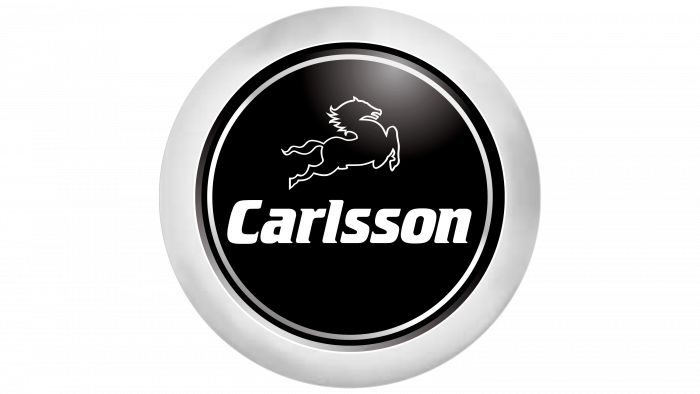 The Carlsson company specializes in the modification of cars under the Mercedes-Benz brand. She performs chip tuning, mods engines, and improves the appearance of vehicles. Zhongsheng Group Holdings Ltd. is the majority shareholder of the company.
4

TechArt (1987-Present)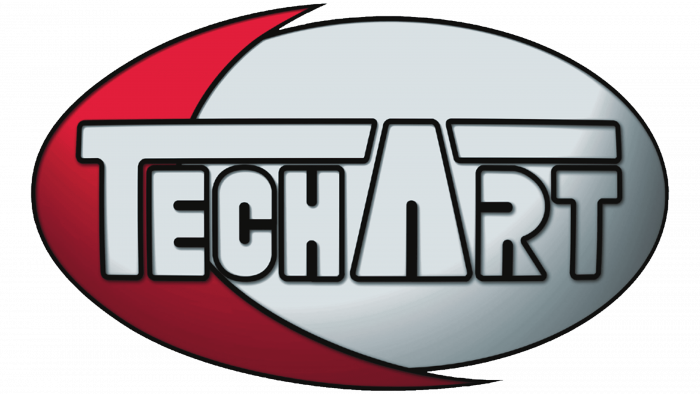 The private tuning studio TechArt, founded in 1987, deals with Porsche cars' external and internal improvement. The modified models managed to get into the Auto Bild sports car rating and win the Tuner Grand Prix races.
5

ABT (1896-Present)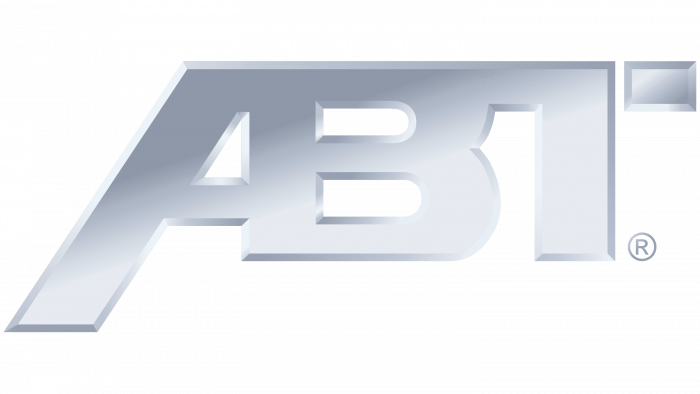 ABT Sportsline is a family business with a long history. It was created in 1896 by a blacksmith who made spare parts for carts and horseshoes for horses. Then his sons reoriented the business to tuning racing cars. Since 1996 the company has been cooperating with Audi.
6

Mansory (1989-Present)

Mansory has existed since 1989. It is based in Germany but operates in other countries. Her main specialization is the styling of luxury cars and the modification of SUVs and supercars. Mansory focuses on the most popular brands.
Manufacturer, Truck, Bus, Other
The automotive industry in Germany is not limited to luxury cars, sports cars, and mass-market cars. There are popular and little-known brands that produce other transport types, for example, concept cars, convertibles, buses, and trucks.
1

Daimler (1886-Present)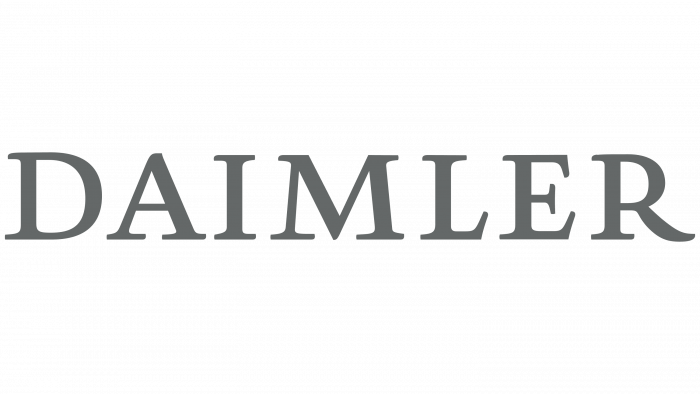 Daimler AG traces its history back to 1886, when the world's first heat engine appeared in Germany. It is directly related to this discovery and bears the inventor's name who stood at the origins of motor vehicles: Gottlieb Wilhelm Daimler. Daimler owns shares in trucks, electric vehicles, trucks, and buses. Also, the concern owns industrial enterprises in 17 countries.
2

MAN (1758-Present)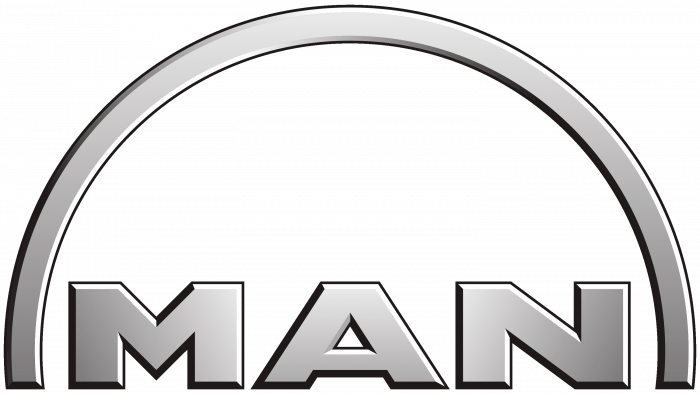 MAN is a highly developed group with headquarters in Munich. He had many predecessors, the oldest of which is Eisenhütte St. Antony, a steel company founded in 1758. Since 2013 the company has been under the management of Volkswagen AG, and since 2015 it has been part of the Volkswagen Truck & Bus GmbH. After the restructuring, the independent MAN brand was retained.
3

Setra (1951-Present)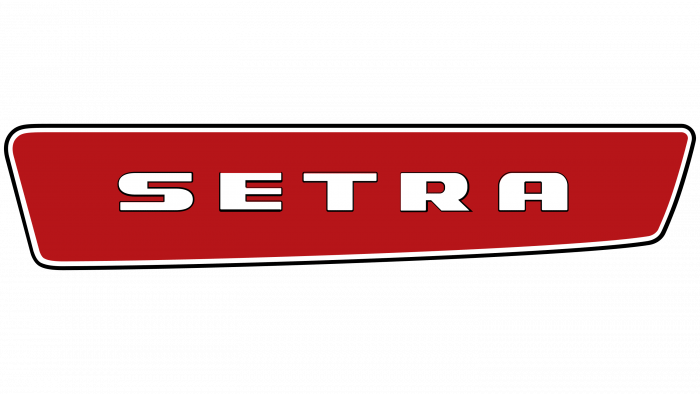 The engineering company Setra is part of the Daimler Group. Its predecessor was the Wagenfabrik Kässbohrer company, established in 1983. However, the official founding date of Setra is considered to be April 1951, when the first bus of this brand appeared on the car market. The vehicle's supporting body became the basis for the name: "SElbsTRAgende" is translated as "self-supporting."
4

Wiesmann (1988-Present)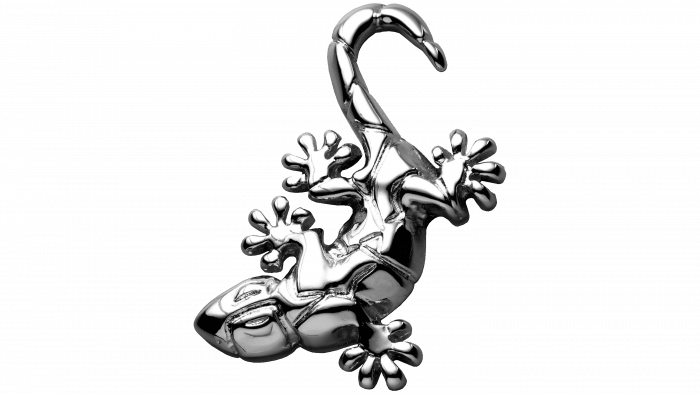 The luxury car company Wiesmann is named after its creators – brothers who in 1988 began making roofs for convertibles. Business went uphill, and they started making cars: mostly roadsters and coupes with BMW engines.
5

EDAG (1969-Present)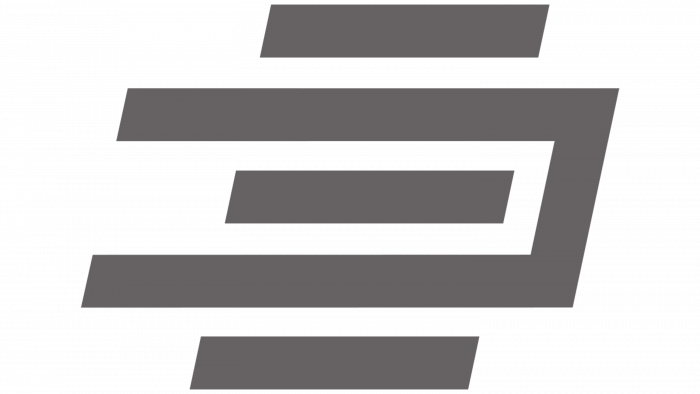 EDAG is an international group headquartered in Switzerland. Germany is its homeland because it was there in 1969 that the holding company that owned it appeared. The first two letters of the EDAG name stand for Eckard Design, and the third and fourth are an abbreviation for the German word "Aktiengesellschaft," which denotes a special type of corporation. The company is famous for its concept cars.
Defunct Car Brands
The German car industry was developing rapidly. Almost simultaneously, several companies appeared in a relatively short period, whose names are still being heard today. They still form the TOP of the best car manufacturers in the world. German brands have a reputation for being reliable, high quality, and comfortable cars. This is the case when the image that has been earned for decades now works for German manufacturers.
1

Gumpert (2004-2013)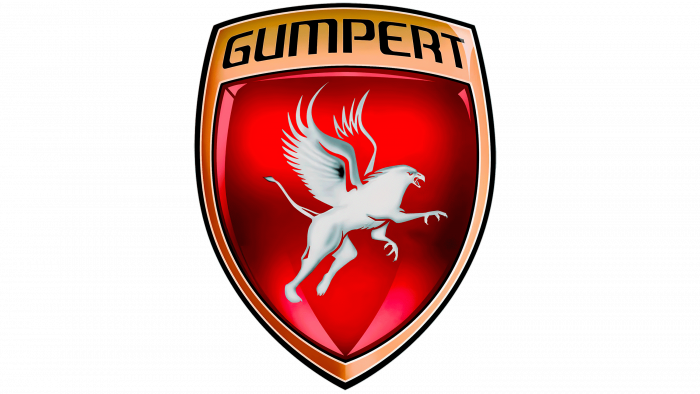 Gumpert Sportwagenmanufaktur was named after its creator, who decided to revolutionize the sports car market. He developed a model designed for both racing and city roads. The supercar was produced under the Apollo brand. In 2013, the company went bankrupt. Its old logo featured a flying griffin, a mythological creature with the head of an eagle and the body of a lion. Inside a bulging red shield, it was surrounded by an orange outline with the words "GUMPERT" at the top. The 3D effect was created using a gradient.
2

Wartburg (1955-1991)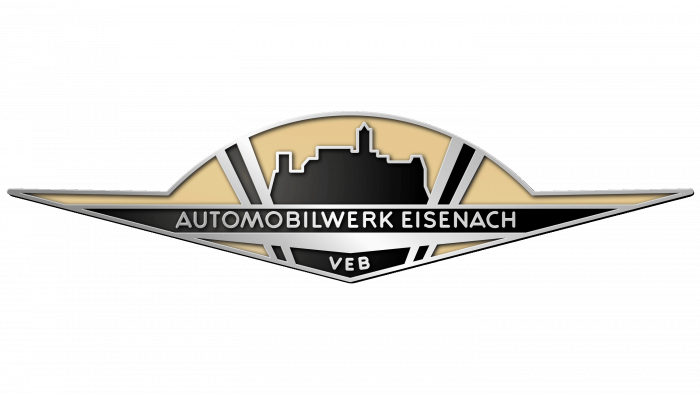 Wartburg cars were produced in the eastern part of Germany at the Automobilwerk Eisenach plant. Production stopped after the liquidation of the enterprise in 1991. At first, the model was an exact copy of the IFA F9 with an updated body, but it received its design and improved technical characteristics as it was modernized. Despite all the efforts, in the 1980s, machines were already considered obsolete. Their logo depicted the factory, and its name was written. These elements were contained within an elongated geometric shape with sharp edges.
3

DKW (1916-1966)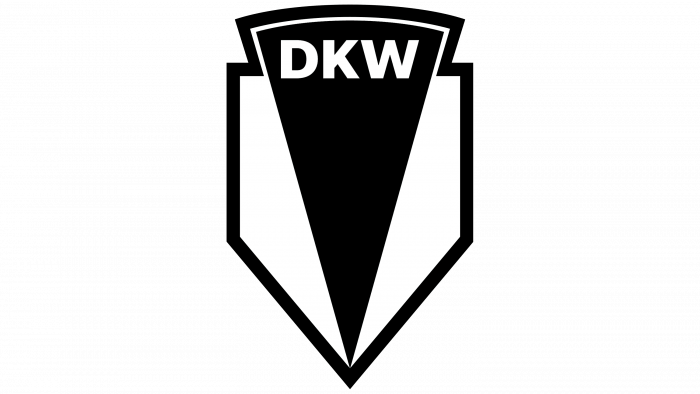 DKW is the abbreviation for the full name of the Dampf Kraft Wagen company. The company was founded in 1916. At first, it was a small start-up, which involved developing a machine with a steam engine. The military government of Germany supported him. By 1921, the project was closed – only the patented trademark remained from it. It was used to manufacture motorcycles. Then cars were produced under it. The company's emblem was an inverted black triangle with the words "DKW" written on it. They were on the background of a white heraldic shield.
4

Lloyd (1908-1963)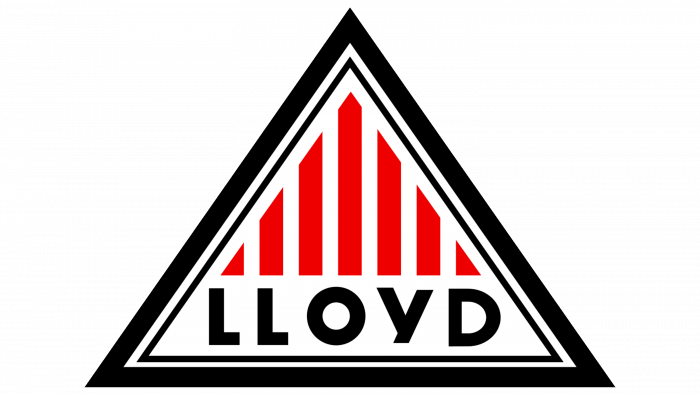 Lloyd, known for its triangular logo with black lettering and seven red vertical stripes, entered the automotive market in 1908. At first, its range included electric vehicles produced under various brands: Kriéger, Hansa, Hansa-Lloyd. The independent Lloyd brand was introduced in 1950. It was used to refer to trucks in fabric and wood. Then the assortment expanded, and the materials changed. The company fell into disrepair in 1961 but continued to produce cars for another two years.
5

Wanderer (1896-1945)

The automobile manufacturer Wanderer, headquartered in Augsburg, produced vans, cars, bicycles, motorcycles, and other vehicles. It was abolished in 1945, 13 years after it became part of the Auto Union AG concern. His cars' bumpers were decorated with a figure in the form of a large letter "W" with jagged wings. The official emblem looked the same.
6

Horch (1904-1932)

Horch is a project by design engineer August Horch, who developed premium vehicles. The creator left the company to found Audi, and the Horch brand became part of the Auto Union. Before the merger and abolition, the automaker used a logo with a large striped "H." She supported a kind of pedestal with the inscription "HORCH" at the top.
How many car brands are German?

Since Germany is recognized as the birthplace of the global automotive industry, there are a lot of car brands in it. Several hundred of them: the German Association of the Automotive Industry alone has more than 600 manufacturers.

What two cars are from Germany?

Much more than two cars are produced in Germany. However, most people only associate the German car industry with Audi, BMW, and Mercedes Benz.

Is Audi's car a German car?

Yes, Audi is registered in Germany and owned by the German multinational Volkswagen AG. It is headquartered in the Bavarian city of Ingolstadt and has factories in ten different countries.