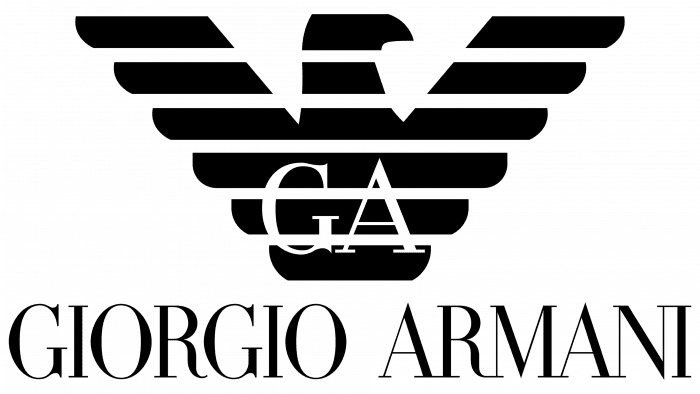 Giorgio Armani is a cult brand of the eponymous Italian Fashion House, which appeared in 1975 in Milan. It was founded by two fashion designers: Sergio Galeotti and Giorgio Armani, after whom the company is named. Today the brand is famous for its trendy clothing, footwear, jewelry, and premium accessories. She also offers interior and beauty products.
Meaning and History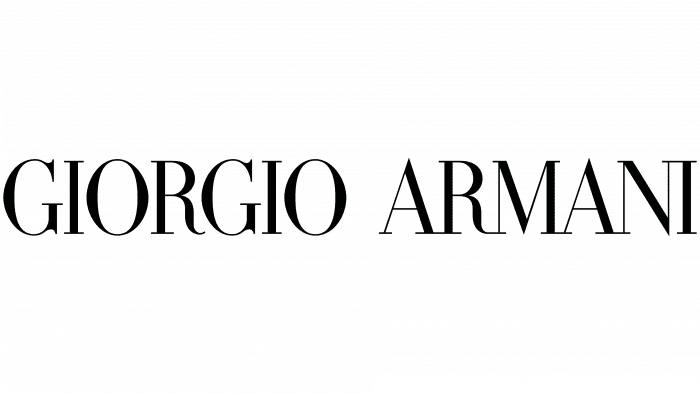 What is Giorgio Armani?

Giorgio Armani is Italian clothing, footwear, perfume, and accessories manufacturer named after one of its creators. Its products are presented in three categories: luxury, middle-market, and mass market.
Over a long career, this representative of the fashion industry has two logos. Both options are still relevant now; therefore, they are widely used on tags, documents, signs, brochures, labels.
Giorgio Armani

The debut version of personal symbols has become one of the most recognizable in the world. The minimalistic logo is powerful, indicating the company's quality and excellence. It features an artistically stylized image of an eagle. It is presented in a geometric shape and consists of black horizontal lines. The bird turned its head to the left and spread its wings wide, forming a kind of pointer. On it in the center, the abbreviated name of the fashion house "GA" is written in white, and the full name is located below. According to the idea, such an eagle personifies powerful influence.
Emporio Armani

The second logo is an exquisite monogram derived from the abbreviation of the name and surname of the brand's founder. The signs are located close to each other, due to which they form an original circle. Smooth transitions, elongated legs, graceful curves give the emblem elegance, harmoniously embodying the character and essence of the leading couturier in the fashion industry.
The unique logo reflects the main task: it demonstrates the sophistication and belonging of the goods to the luxury class. This emphasizes the harmonious combination of sophisticated lines and strict angles and conveys a majestic eagle's image. The result is a laconic chic that predetermined the success of the brand.
Font and Colors of the Emblem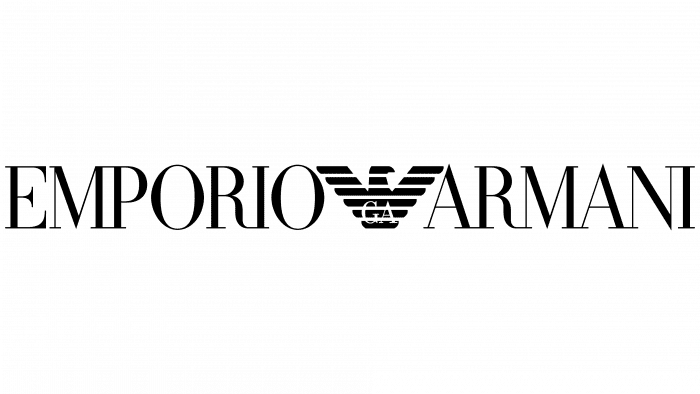 The Italian Fashion House logo consists of an inscription in a classic font in the upper case. The characters are elongated, reminiscent of the Elegante Roman and An Education typefaces, but in contrast, they are thinner, with distinct serifs. The spelling of words is different: in "Giorgio," the letters are separate, and in "Armani," they are connected at the bottom of the top. The corporate logo palette is usually monochrome (black and white), but there are other options. For example, a monogram is used in a light beige tone – a color of refined luxury.