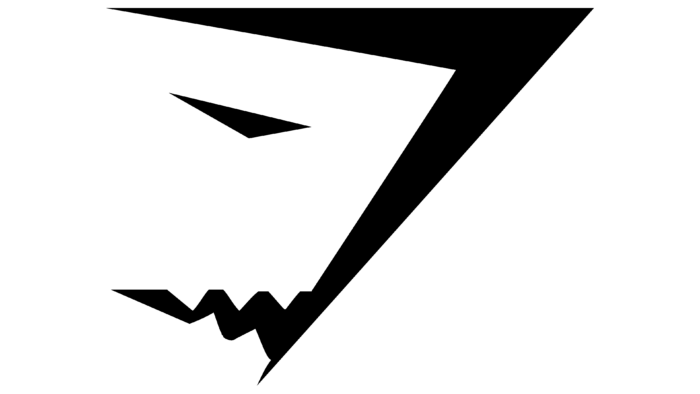 Gymshark Logo PNG
| | |
| --- | --- |
| Founded: | 2012 |
| Founder: | Ben Francis, Lewis Morgan |
| Headquarters: | Solihull, England |
| Website: | gymshark.com |
| Logo downloads: | |
Gymshark is a small online store, now a giant in sportswear. It started with no upfront investment. There was only the great desire of a few teenagers to create and sell fitness clothing. Still, the startup achieved Unicorn status in 2020, when its value exceeded a billion dollars. The British company now serves millions of customers in more than 150 countries. It focuses primarily on e-commerce, with sales on 13 sites and advertising centered on Instagram. But to encourage paying customers, there are occasional offline events with temporary stores.
Meaning and History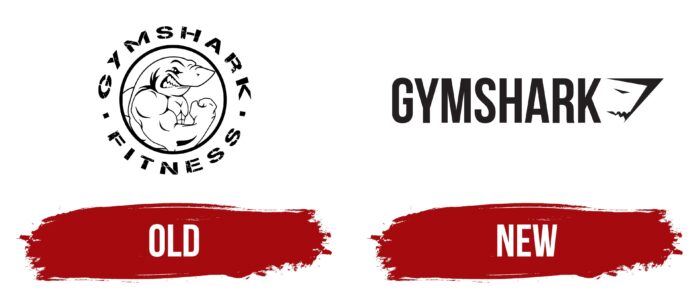 The British fitness brand was founded in 2012. Its creator Ben Francis didn't see his occupation as a business-he just did what he loved. The young man could not find fashionable sportswear for the gym. So he decided to make them himself, using a stencil printer and a sewing machine in his parents' garage. His grandmother taught him to sew, so the budding entrepreneur produced ten things a day. And Ben combined his hobby with his studies at university during the day and pizza delivery at night. Working as a delivery boy at Pizza Hut gave him the money he needed to keep the business afloat. Then he realized his hobby was very lucrative and dropped out.
When Gymshark got on his feet, Ben Francis wasn't even 20 years old. His vast life experience helped him: despite his age, he managed to be a stove tiler, try his hand at producing dietary supplements, create two fitness applications for the iPhone, and open a store selling license plates. But it was only his passion for fashion that brought him real fame.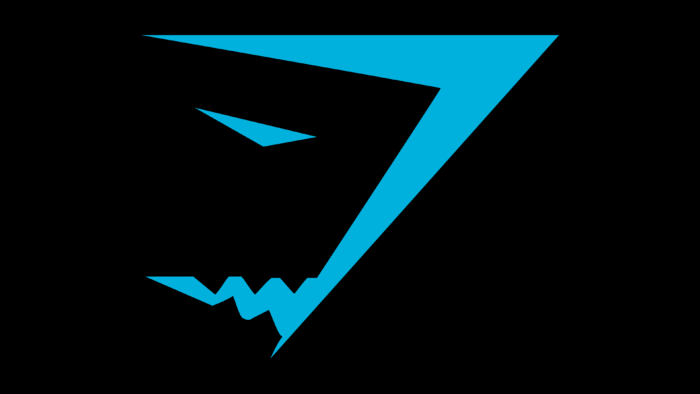 Perhaps the former Aston University student was helped by an unusual marketing model. To popularize his brand, he gave away Gymshark clothes to YouTube and Instagram fitness stars hoping that they would wear them and promote them. Bodybuilders and trainers responded to the call, and it was even more effective than billboard posters. After all, the sports guru had millions of subscribers who, because of the COVID-19 pandemic, abandoned gyms and began exercising at home.
Ben Francis originally cared about the beauty and functionality of his clothes. He was just as concerned about visual identity, so the Gymshark logos were always thoughtful.
Old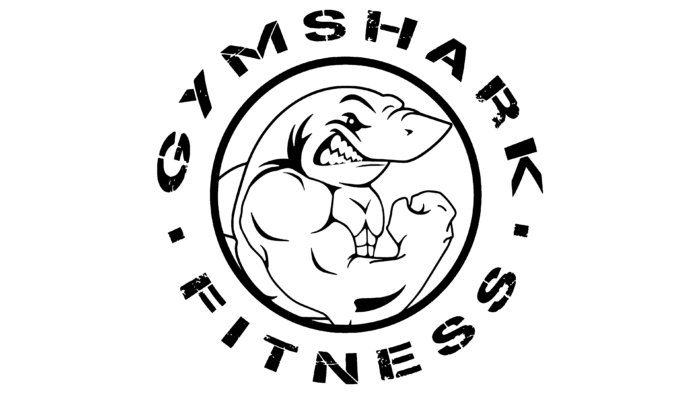 The original emblem looked like a seal – a kind of quality mark. In the center was a circle with an image of a muscular anthropomorphic shark, demonstrating its strength by flexing its muscles. This image was the embodiment of athletic aggression. The drawing was surrounded by a ring of "GYMSHARK FITNESS" inscriptions. The words were one opposite the other and separated by square dots. The stencil font fits perfectly with the "brutal" design.
New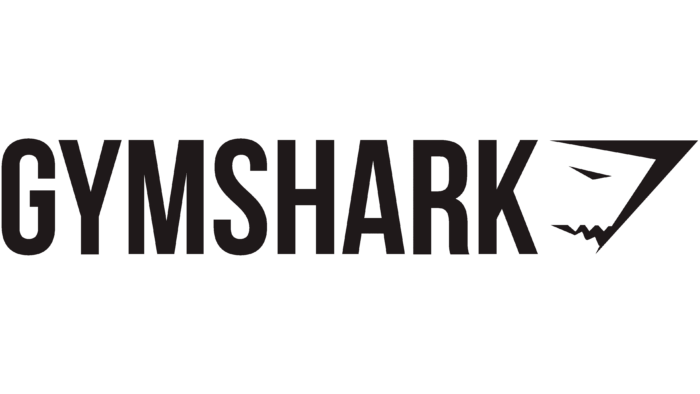 Before stepping down as CEO, Ben Francis had time to update the company's logo. This happened when the clothing and fitness accessories manufacturer had already become popular and needed a reboot. The executives entrusted such an important task to certified designer Martin Williams from West Midlands (Great Britain), who founded the agency Pixel Freak Creative. He tried to create an iconic brand for Gymshark based on the experience of Adidas, Nike, and other popular sports brands.
Martin Williams adhered to the principles of minimalism. Despite the simplicity of the shapes and lines, he created a powerful visual sign: the brand name complete with a sharp-nosed shark's head. And the drawing is schematic and consists of only three elements: an arrow, a mini-triangle, and a wavy stripe.
The shark on the logo plays around with the company name and reflects its "shark-like" approach to marketing. The predatory animal symbolizes the dexterity of the sportswear manufacturer. Unlike Adidas and Nike, it does not trade in huge stores but sells products only on the Internet. And Gymshark does not spend millions of dollars on advertising with celebrities – he manages to promote himself with the help of popular bloggers in social networks.
In addition, the shark is the embodiment of anger, aggression, and danger. All these qualities can be associated with sports excitement, so the emblem has a deeper meaning than it seems at first glance.
Font and Colors of the Emblem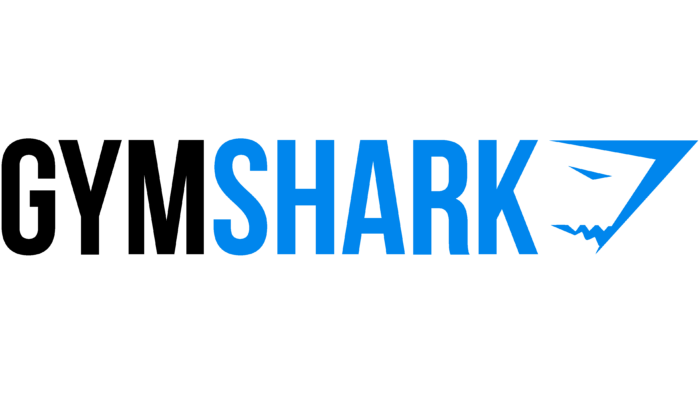 In the typography of Gymshark, there is a transition from the unusual stencil typeface to the bold grotesque. The latter is very similar to Bebas Neue Regular Regular by Dharma Type. All the letters are bold and capitalized. The strokes are elongated vertically. Both the lettering and the shark's head look laconic. The designer made them in black and white to not violate the canons of minimalism.
Gymshark color codes
Black

Hex color:
#000000
RGB:
0 0 0
CMYK:
0 0 0 100
Pantone:
PMS Process Black C