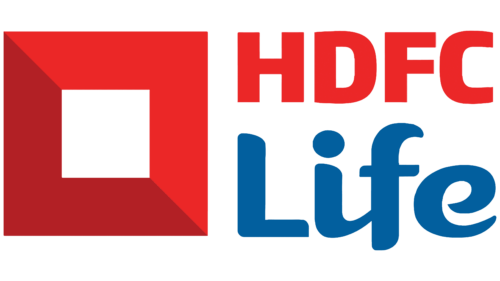 HDFC Life Logo PNG
The HDFC Life logo is a vibrant amalgamation of formality, expression, positivity, and joy. It harmonizes dark and light shades of red, smooth lines, flat edges, and distinct shapes. At its core is a broad frame, which encases a small white square. A diagonal interface between two shades of red splits the figure into equal halves. Adjacent to it, a two-tiered inscription features the abbreviation "HDFC" in uppercase, angular letters, followed by the word "Life," written with soft glyphs.
The choice of red in its various shades serves a dual purpose. The dark red implies formality and reliability, signaling that the insurer is trustworthy. The lighter shade adds a dash of vibrancy, evoking a sense of optimism and enthusiasm.
The square shape framed within broader boundaries conveys a sense of protection and containment, which is a vital message for any insurance company to project. Its equal division by a diagonal line brings to mind the insurer's balanced approach, emphasizing that both emotional and practical aspects are considered.
The angular letters of "HDFC" are more than a stylistic choice. They echo precision and decisiveness, vital traits in the financial and insurance sectors. The company is clear about its objectives and transparent in its dealings. These angular letters underscore a business-like professionalism that's comforting to potential clients.
Then comes the word "Life," set in contrast to the uppercase and angular "HDFC." Its soft glyphs introduce an emotional layer, reminding people that insurance isn't just about numbers or policies but human lives.
The placement of "Life" right below "HDFC" creates a visual hierarchy. The insurer's name asserts its authority while the word "Life" comfortably nestles under it. With all its unpredictability, this strategic positioning implies that life is secure and well-managed under the company's guidance.
The composition of all these elements forms an eye-catching logo and a narrative. It reflects the insurer's multifaceted approach that balances strict professionalism with empathetic understanding. The logo reassures that with HDFC Life, clients are not just buying a policy but investing in a promise of reliability, balance, and compassionate service.
HDFC Life: Brand overview
| | |
| --- | --- |
| Founded: | 2000 |
| Founder: | HDFC and Abrdn |
| Headquarters: | Mumbai, India |
| Website: | hdfclife.com |
In 2000, HDFC Life marked its entry into the insurance landscape as a collaborative effort between India's premier housing finance entity, Housing Development Finance Corporation Limited (HDFC), and the international investment giant Standard Life Aberdeen. When they began, HDFC commanded 72.37% ownership, leaving Standard Life with a 26% stake.
Within the first month of its inception, HDFC Life unveiled its maiden offerings: the HDFC SL YoungStar and the HDFC SL Critical Illness plans. These initiatives set the stage for the company's rapid growth. Over the ensuing years, the firm's commitment to crafting innovative insurance products and extending its distribution channels positioned it as a powerhouse among private life insurance providers in India.
A decade after its foundation, in 2010, HDFC augmented its ownership in HDFC Life to 74%, subsequently diminishing Standard Life's holding to the residual 26%. Two years later, in 2012, the company carved a niche by amassing assets worth more than $10 billion, a first for any Indian life insurance firm.
In 2017, HDFC Life decided to venture into the public domain, launching its Initial Public Offering (IPO) and listing on the Indian stock exchanges. In line with the regulatory mandates on foreign ownership, HDFC adjusted its stake to 51%.
Today, with assets exceeding $28 billion under its management, HDFC Life stands tall as India's dominant private life insurer, not associated with any bank. Its widespread influence can be gauged from its impressive network of 547 branches that cater to an extensive clientele of over 61 million individuals across the nation as of 2022.
Meaning and History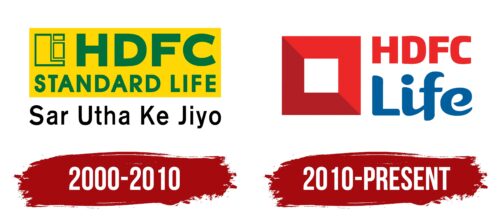 2000 – 2010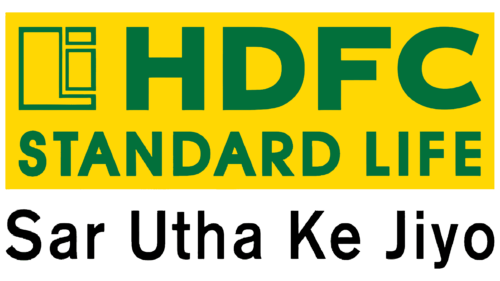 2010 – today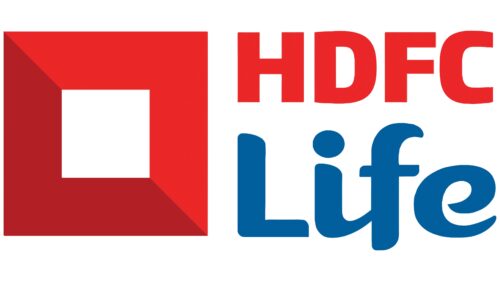 HDFC Life color codes
Lapis Lazuli

Hex color:
#025f9e
RGB:
2 95 158
CMYK:
99 40 0 38
Pantone:
PMS 7691 C
Pigment Red

Hex color:
#eb2727
RGB:
235 39 39
CMYK:
0 83 83 8
Pantone:
PMS Bright Red C
Fire Brick

Hex color:
#b22025
RGB:
178 32 37
CMYK:
0 82 79 30
Pantone:
PMS 1795 C