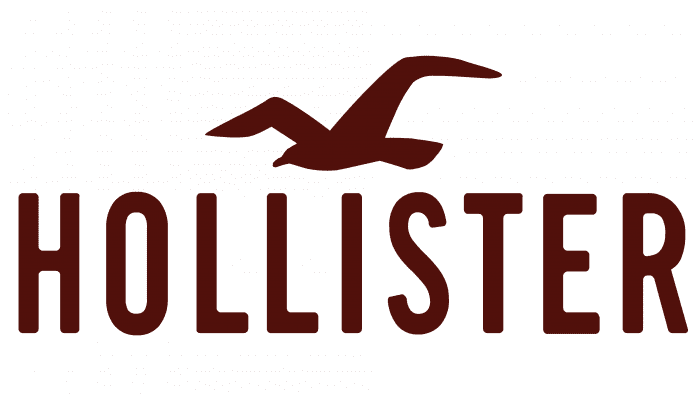 Hollister Logo PNG
The company's logo has a lot of flight, dreams, and youth. It is more than a clothing brand. The Hollister logo spreads its wings and supports shoppers on their journey to fulfillment. Creates images for the bold and extraordinary, lifting them above everyday life.
Hollister: Brand overview
| | |
| --- | --- |
| Founded: | July 27, 2000 |
| Founder: | Abercrombie & Fitch |
| Headquarters: | New Albany, Ohio, United States |
| Website: | hollisterco.com |
Hollister is a brand representing the United States fashion industry. She specializes in retailing clothing for young and young fashionistas from 14 to 20 years old. It is a subsidiary of Abercrombie & Fitch Co. and is located in New Albany, Ohio. The company opened its first retail outlet in the summer of 2000 in Columbus. It now owns a chain of stores around the world and sells online.
Meaning and History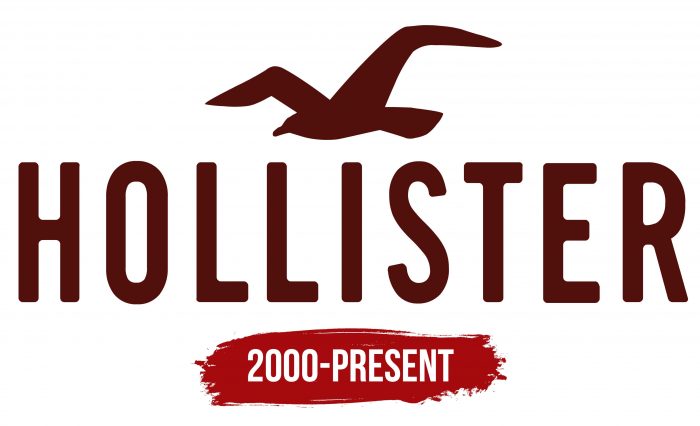 Hollister Co. originally used the image of a free-floating seagull with spread wings, unveiling the logo simultaneously as the launch of its stores. It is now an entity for retailing trending items, targeting many countries, including Canada, Japan, France, Spain, Australia, the Netherlands, and others.
Over the twenty years of its existence, the corporate emblem has hardly changed, completely preserving visual authenticity. To attract buyers and increase interest in the brand, the company placed its symbols on labels and prints. This was due to an increase in consumer demand since T-shirts with large logos were in fashion at the beginning of the century.
What is Hollister?

Hollister is a youth fashion brand based in New Albany, Ohio. It was formed in 2000 to attract teenagers and now sells jeans, jackets, shoes, shirts, skincare products, perfumes, glasses, belts, and other accessories. The trademark is owned by Abercrombie & Fitch.
But over time, management noticed a 9 percent drop in sales and began looking for a reason. It turned out that the trends have changed, and a different style is now in use, for which the teenage environment is incredibly demanding. This ended the text logos era on T-shirts and sweatshirts as Abercrombie & Fitch (the brand owner) decided to introduce new standards and removed the logo from prints. As a result, in 2014, its design was slightly corrected.
Font and Colors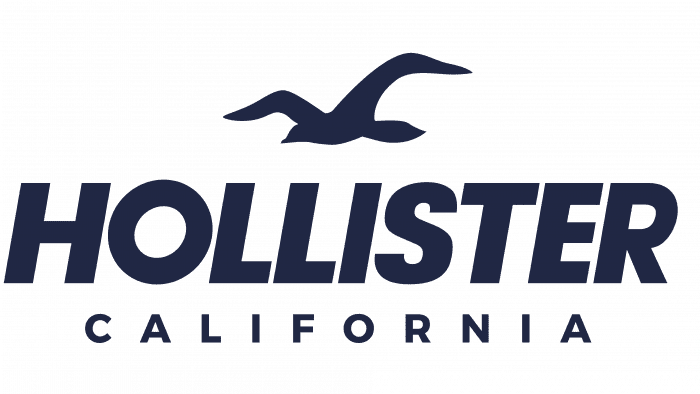 The Hollister branding's most recognizable element is the seagull image, with its wings spread in flight. She causes the key associations that the manufacturer strives for: drive, energy, relaxation, rest. And all because the image of a sea bird gives rise to pictures of the coastal zone, salty breeze, soft sand, warm surf. The second reason for choosing a seagull emblem is the freedom that young people aspire to. This is independence, boundless horizon, free wind, and surfer sliding along the waves.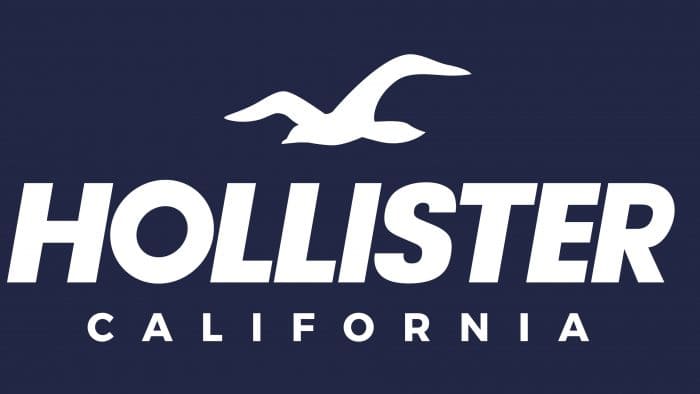 The logo uses a classic typeface, but the words have different spellings. "Hollister" is executed in a minimalistic type with straight lines, precise angles, sans serifs, and vertical drops. For California, the designers chose small serif symbols. All letters are thin and uppercase.
The color of the emblem is varied and depends on where it is located. Inscriptions on clothes are often white or dark brown, on promotional items – burgundy, on a black label. Also in use is a dark brownish-red hue, which symbolizes courage and determination.
Hollister color codes
Bulgarian Rose

Hex color:
#51100b
RGB:
81 16 11
CMYK:
0 80 86 68
Pantone:
PMS 1815 C
What does the Hollister brand represent?
Hollister is a fashion brand focused on producing a variety of products for teenagers, including clothing, shoes, accessories, and face and body care products. It is a brand of Abercrombie & Fitch.
What is the Hollister logo?
The Hollister logo is a combination of simplicity and understanding of images. The first thing it uses is the brand name. It is in large, uppercase, sans-serif type. The second important element is the soaring seagull. The bird personifies the freedom and independence inherent in the target contingent of consumers – adolescents. It symbolizes the California coast, relaxation, hot sand, and surfing.