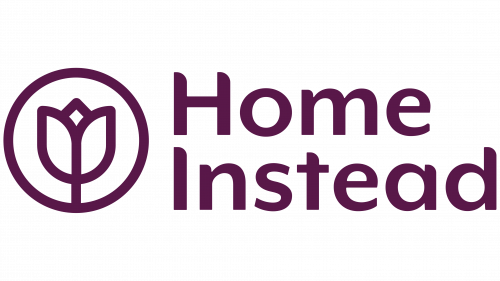 Home Instead Senior Care Logo PNG
The Home Instead Senior Care logo has a welcoming and comforting aesthetic. There are no sharp angles in sight, only smooth, rounded shapes symbolizing the resolution of pressing issues. Adding to the cheerful atmosphere is a three-petaled flower on the left, encircled by a dense ring. On the right is the name of the medical organization, primarily in lowercase letters with initial capital letters for each word. The text is two-tiered, purple, and features rounded glyphs.
This emblem captures more than just a first impression; it holds meaning. The rounded shapes throughout the design convey a sense of softness and protection. It's as if this healthcare provider is saying, "We're here to cushion life's hard edges for seniors." The lack of sharp angles resonates with eliminating challenges or troubles, sending a direct message of security and comfort.
The three-petaled flower is far from a random artistic choice. It adds a burst of positivity and could symbolize the essential elements of senior care: physical health, emotional well-being, and social interaction. The flower is encased in a ring and offers a sense of unity and completeness, echoing the all-encompassing care that the organization strives to provide. The ring acts like a protective shield, reinforcing the notion of safeguarding vulnerable older people.
Color choice is another subtle yet impactful element of this logo. Purple is often linked to qualities like dignity, wisdom, and experience, which are vital when discussing elderly care. It's a color that embodies both care and prestige, underlining the commitment to providing top-tier healthcare services.
Typography also matters. Using lowercase letters with initial capitals implies a friendly yet respectful tone. The rounded nature of the text blends seamlessly with the rest of the design, reinforcing the idea of a care setting that's both professional and approachable. Home Instead Senior Care intentionally blends these elements to generate trust and assurance.
The emblem communicates the alleviation of concerns, the warmth of holistic care, and the nobility of the mission. This emblem expertly combines visual cues to relay the ethos of a healthcare provider committed to making the golden years genuinely golden for seniors.
Home Instead Senior Care: Brand overview
| | |
| --- | --- |
| Founded: | 1994 |
| Founder: | Paul and Lori Hogan |
| Headquarters: | Omaha, Nebraska, United States |
| Website: | homeinstead.com |
In 1994, Paul and Lori Hogan embarked on a mission in Omaha, Nebraska, establishing Home Instead. Driven by the passion to offer seniors the option to age gracefully in the familiarity of their homes, they introduced tailored in-home care services. Recognizing the potential of their vision and wishing to reach a broader demographic, they adopted a franchising model just a year later, in 1995. This new venture began with its maiden franchise sprouting in Lincoln, Nebraska.
Within three years, by 1997, the number of Home Instead franchises had blossomed to 27 across the U.S. This expansion momentum continued to pick up pace, and by the dawn of 2010, over 700 franchises had been established. The brand didn't limit its horizon to the U.S.; international expansion was initiated in 2005, beginning with Canada. Currently, the company's presence spans 12 countries across four continents.
A significant milestone was achieved in 2014 when Home Instead had the privilege of serving its millionth client. Fast forward to 2020, the organization boasted a robust global workforce with over 100,000 dedicated CAREGivers. Home Instead's services encompass companionship, specialized dementia care, personal care, support during hospice, and more. Each service ensures seniors maintain their independence while enjoying the comfort of their homes.
To this day, Home Instead stands as a family-owned entity, operating from its original base in Omaha. It has cemented its reputation as one of the globe's premier in-home senior care providers, boasting a network of over 1,200 individual franchises.
Meaning and History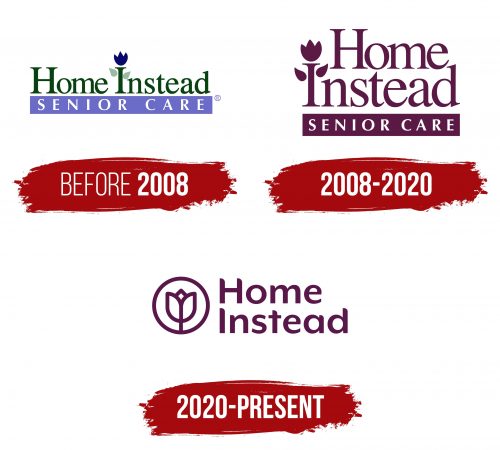 before 2008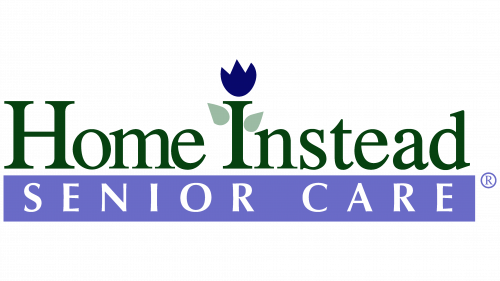 2008 – 2020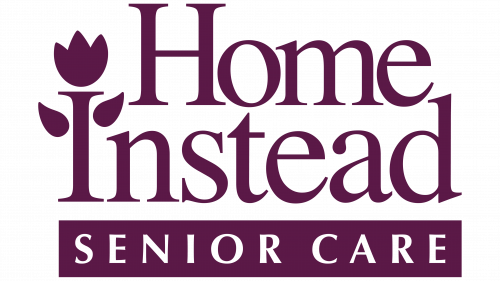 2020 – today