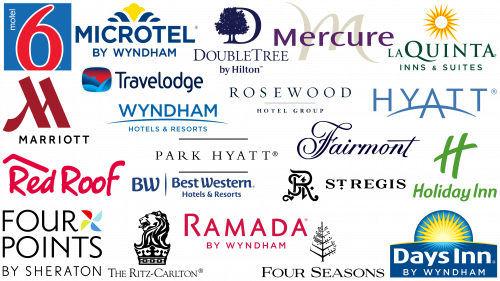 The importance of logos in the hospitality industry goes beyond mere visual appeal. These emblems play an important role in building trust and attracting a specific target audience. Unlike other businesses selling products, hospitality companies offer a unique promise: safety and comfort away from home. This promise requires trust and demands a logo that adequately conveys that confidence.
Many hotel logos manage to effectively embody these expectations. Distinctive symbols, typography, and color schemes combine to form powerful visual cues. When executed well, these elements immediately become indicators of a hotel's quality and reliability. For example, the use of elegant fonts and understated colors often indicates luxury, while a playful design indicates a relaxed environment.
Many iconic hotel logos successfully strike this delicate balance and become memorable elements in their own right. Whether they are luxury chains known for their opulence or budget hotels that prioritize practicality, the common thread remains a logo that makes an impact on the target audience.
Each logo has a story to tell, carefully crafted through design decisions. For example, a minimalist design may indicate simplicity and no-frills maintenance, while intricate patterns often indicate a rich history and attention to detail. The same is true of color choices: blue and green hues usually symbolize tranquility, while reds and oranges represent excitement and adventure.
It is no coincidence that the same iconic logos accompany some of the most famous names in the hotel industry.
Luxury hotel brand logos
There are many luxury hotel brands around the world, each of which seeks to attract attention and create an image of luxury and sophistication. A close look at the visual identity of these hotel chains often reveals the use of serif or cursive fonts in their logos.
This trend is not accidental but a deliberate choice. Serif fonts, characterized by small lines or extensions at the ends of letters, often speak of tradition, reliability, and respect. They evoke a sense of established grandeur and tend to be easier to read in print, making them preferred by many companies looking to create an impression of reliability and class.
Italicized writing, another popular option for such brands, has unique qualities. It suggests elegance, individuality, and timelessness. Italic fonts or handwriting in logos often have an artistic touch, reflecting the perception of luxury and premium services.
Although visual elements are only a part of corporate identity, they play a crucial role in creating an initial impression. The logo serves as the cornerstone of branding, giving potential customers a first glimpse of what the brand represents. This is especially important for luxury hotels, where customers are looking for a place to stay, comfort, and high-quality service.
Both serif and italic fonts play an important role in this scheme. They set the tone and often combine with other visual elements, such as color schemes and images, to create a cohesive and appealing image. However, it's worth noting that font choices are not just about aesthetics. They reflect a brand's broader vision, often including a rich history, a commitment to quality, and the promise of an exceptional experience.
Fairmont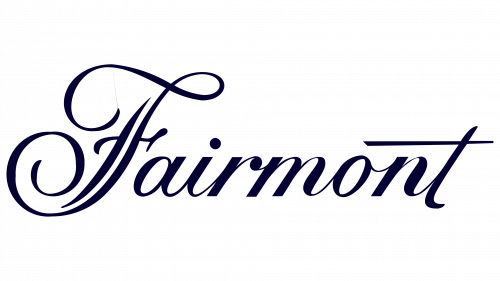 Fairmont Hotels and Resorts entered the hospitality market in 2001, but its history goes back a long way. Emerging from the merger of two hotel companies in the late 19th century, the brand has earned a reputation for providing luxury accommodations. The brand operates some 70 luxury hotels and resorts around the world, cementing its status as an international leader in luxury hospitality.
The brand's history is eye-catching, but equally noteworthy is its contemporary look. The logo plays a key role in shaping the image of Fairmont Hotels and Resorts. The handwritten logo exudes luxury and sophistication, making it memorable and visually appealing. The monochromatic black-and-white color scheme enhances the aura of sophistication that the brand seeks to convey, making the logo a symbol of refinement.
Each Fairmont hotel or resort meets high standards designed to embody the essence of luxury and unrivaled service. As a result, each hotel offers a wide range of world-class amenities combined with exemplary customer service to meet the most discerning needs of travelers from around the world seeking comfort and enjoyment.
Four Seasons

Four Seasons, headquartered in Ontario, is the pinnacle of luxury and exclusivity in the global hospitality industry. This brand is not only famous in hotelier circles but has also attracted the attention of world-famous personalities, including Bill Gates, who owns a controlling stake. Currently, the chain has over 100 hotels and resorts, indicating its presence in various parts of the world.
The Four Seasons logo is an elegant visual representation of the brand's commitment to class and quality. It combines a serif word mark with a specially designed tree graphic that reflects reliability. Far from ordinary, the tree symbolizes the cyclical beauty of winter, spring, summer, and fall, embodying the essence of the brand name itself.
Four Seasons sets the gold standard in guest service. Each hotel strives to provide comfort and a luxurious atmosphere with state-of-the-art amenities. This includes everything from upscale spa services to a variety of haute cuisine. The staff at these hotels undergo rigorous training with a focus on personalized service to ensure maximum guest satisfaction.
Marriott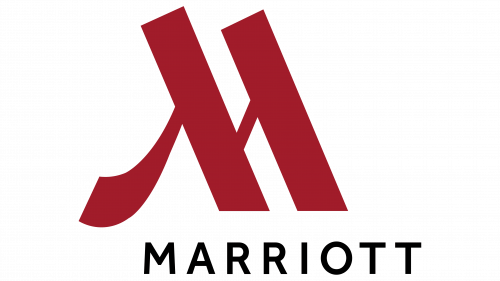 With a global presence, the Marriott hotel chain is a titan in the hospitality industry. Evidence of this is that as of 2020, the brand had 582 hotels under management worldwide. An aggressive expansion program promises to open even more establishments in many different parts of the world. While some luxury lovers may not classify Marriott as a luxury brand, it certainly offers a sophisticated vacation experience imbued with elegance and class.
The red letter "M" in the logo is not just aesthetically pleasing, but it is a thoughtful move designed to attract attention and evoke an emotional response. The color red is often associated with excitement, passion, and sometimes luxury, which is fitting for what Marriott strives to offer its visitors. The use of a streamlined sans-serif font to spell out the Marriott name gives it a modern sophistication, complementing the bright red letter "M."
This combination of design elements increases brand recognition in the highly competitive hospitality market, attracting a diverse clientele seeking quality, sophistication, and excitement.
Park Hyatt

As a specialty division of the vast Hyatt Hotel Group, Park Hyatt aims to provide unparalleled luxury in the hospitality industry. This upscale brand targets customers around the world who expect only exceptional service and first-class accommodations. This strengthens the reputation of the entire Hyatt chain of hotels and resorts and makes it one of the leading hotel chains in the United States.
The Park Hyatt logo serves as a visual manifesto of what the company represents. The design combines minimalism and sophistication to create an image of modern elegance and class. The choice of serif typeface gives it a sophisticated feel and suggests a company that understands the finer things in life. In addition, the horizontal lines framing the word mark serve as visual anchors, signaling strength and reliability. These design elements are carefully selected to merge into a brand image that speaks volumes, conveying the essence of luxury, modernity, and sustainability that Park Hyatt strives to provide to its discerning guests.
Ritz-Carlton

The Ritz-Carlton is a well-known American global brand that operates high-end hotels and resorts. Originating in 1983 after a change of ownership in Boston (Massachusetts), the brand has since expanded significantly. The brand currently operates approximately 108 upscale properties located in 30 countries around the world.
The brand is under the ownership of Marriott International, which reinforces its importance in the hotel sector. This ownership enhances the brand's credibility and makes it a leader in the luxury hotel industry.
One of the appealing features of this hospitality giant is its emblematic logo, consisting of a lion standing above a crown and the company name typed in a classic serif font at the bottom. This visual symbol creates a sense of luxury, history, and distinction. The iconography of the lion and crown conveys qualities such as power, grandeur, and exceptional service, reinforcing the brand's position in the industry.
Rosewood Hotels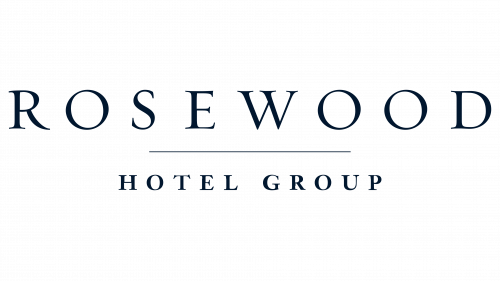 Rosewood Hotels and Resorts is attracting a lot of attention in the upscale hospitality market. Although it is not the largest chain in the sector, its reputation for elegant and luxurious hotels has already earned it a loyal following. Since its inception over 40 years ago, the brand has achieved continued success and expansion, operating properties in 16 countries.
What sets Rosewood Hotels and Resorts apart is its visual branding, particularly its logo. Created using a serif font, this simple yet effective text mark is designed to convey many of the brand's values: professionalism, reliability, and superior service. The "Hotels & Resorts" subtext is located underneath the main brand name, giving it additional specificity as the brand focuses on luxury accommodations.
Each hotel in the Rosewood portfolio is specifically designed to provide an immersive luxury experience down to the smallest detail. From luxurious interiors and cutting-edge technology to state-of-the-art amenities such as world-class spas, gourmet restaurants, and concierge services, the brand leaves no guest indifferent in its quest to create the ultimate guest experience.
St Regis

Founded in 1904 in bustling New York City, the St. Regis hotel brand has paved the way for luxury in the hospitality industry, spanning every continent. The brand has become synonymous with extravagance and first-class service around the world. The brand's portfolio includes 60 high-end hotels and about 10,000 luxury rooms.
The visual style of St. Regis, in particular its logo, has been thought out to the last detail and embodies the ease that the brand embodies. A carefully selected serif font forms a word mark that exudes an air of cultivated sophistication. It is complemented by an elegant monogram in which the letters "S," "t," and "R" are skillfully intertwined. The resulting visual evokes a sense of royalty, distinction, and elegance.
From upscale amenities to unsurpassed guest service, the promise of unrivaled luxury is consistently delivered. With hotels in some of the world's most popular destinations, St. Regis showcases cultural nuances while maintaining the highest quality and maximizing guest satisfaction.
Mid-range hotel brand logos
Mid-range hotel brands balance luxury and affordability, making them popular for many travelers. Companies such as Hilton and Marriott International often oversee these brands, adding to their credibility and reach.
The importance of a compelling logo cannot be underestimated for these brands. A logo serves as an immediate visual identifier, helping to distinguish a brand from its competitors. It becomes synonymous with the hotel's identity, often conveying the brand's essence instantly. Below are some memorable hotel brand logos and why they stand out:
Best Western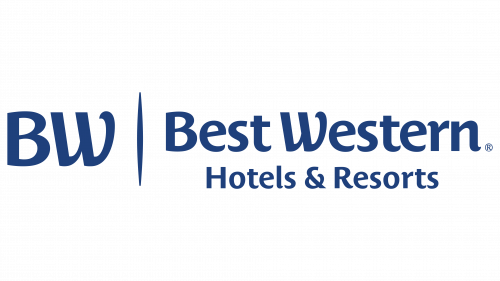 Best Western Hotels and Resorts, a pillar of the global hotel industry, is part of the broader Best Western International conglomerate. With a network of more than 4,700 hotels in various countries around the world, the franchise has carved a significant niche for itself since its inception in 1946. For over seven decades, the company has been a dominant player in the hotel sector, attracting a diverse clientele.
Best Western is not a one-size-fits-all company; it has diversified its portfolio to cater to different market segments. For example, the company introduced the Premier line, which provides guests with a more luxurious vacation experience. This line targets a higher-end demographic, offering an elevated level of amenities and services beyond the standard fares typically associated with the core Best Western brand. This move broadens the franchise's consumer base and allows it to compete with other luxury hotel chains.
Branding plays an integral role in the success of the franchise, one of the most distinctive features of which is the logo. This wordmark is precisely designed, utilizing a sleek sans-serif font to spell out the company name. The choice of font gives the brand a modern yet professional feel. Beneath the franchise name, the phrase "Hotels & Resorts" is discreetly placed to emphasize the breadth of services offered by the company. Another element of visual identification is a stylized monogram with the letters "BW," which serves as an auxiliary icon along with the main logo.
DoubleTree Hilton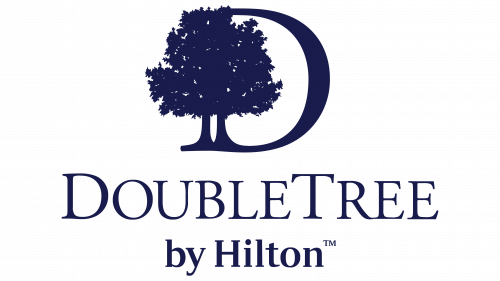 Established as a subsidiary of Hilton Hotels, DoubleTree by Hilton is an influential name in the hospitality industry, offering luxury accommodations worldwide. The brand has been around since 1969, and in that time, it has managed to establish itself as a dominant player in the market. Not only the name has earned recognition, but the top-notch service, luxurious rooms, and attention to detail contribute greatly to the brand's status.
The DoubleTree by Hilton logo leaves a lasting impression. The logo uses an elegant serif phrase and a unique graphic element: a stylized pair of trees forming the letter "D." The use of a deep bronze-brown or black color in the image gives it a refined and sophisticated feel, which fits well with the brand's luxurious ethos.
The brand's high reputation is ensured by its commitment to guest satisfaction. DoubleTree by Hilton is known for treating guests to a warm, freshly baked cookie upon arrival and going the extra mile to ensure a memorable stay. Small gestures like these often lead to customer loyalty, which helps maintain the brand's competitive advantage.
Technology also plays an important role in differentiating DoubleTree by Hilton from its competitors. Advanced reservation systems, smart rooms, and a user-friendly mobile app make it convenient for guests to interact with the brand and enrich their overall experience.
Four Points by Sheraton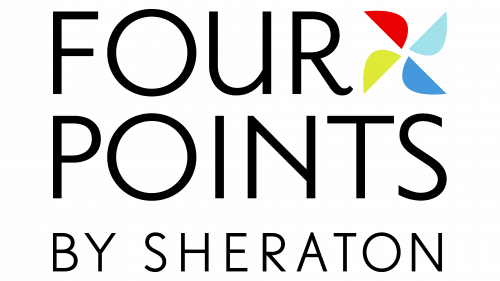 Four Points by Sheraton is part of the Marriott International conglomerate. Specializing in catering to business travelers and small conferences, the brand has an extensive footprint of approximately 291 hotels spread across various countries. Known for offering quality accommodation at reasonable prices, Four Points has firmly established its place in the middle tier of the hotel industry.
Four Points' visual style is designed with modern requirements in mind. Unlike many hotel brand identities, which often utilize traditional fonts, this logo uses a sans-serif font, giving it a modern look. A notable element of the design is the multi-colored graphics that serve as a focal point, drawing attention to the core of the word mark.
Hotels around the world often include fitness centers, swimming pools, and business centers to ensure guests have a fulfilling stay. Each hotel often offers a variety of dining options, from casual dining to formal restaurants, emphasizing the brand's commitment to versatility.
Hyatt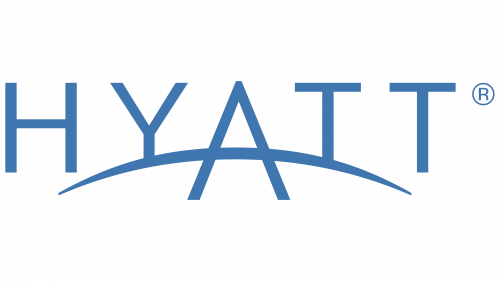 As part of the global hospitality industry, Hyatt Hotels Corporation has made a significant impact through its wide range of offerings. Since its founding in 1957, the corporation has a diverse portfolio that ranges from business and leisure properties to mid-range and luxury hotels. With over 1,175 properties as of 2021, it is clear that Hyatt is not just an American icon but a global phenomenon in the hotel industry.
Hyatt's key success factors are diversity and adaptability. Its establishments cover the full spectrum of guest needs – from business travelers seeking convenience and efficiency to leisure travelers seeking luxury and indulgence. Each Hyatt property is created with the specific requirements of its target market in mind, allowing guests to find a Hyatt establishment that meets their needs, regardless of the purpose of their trip.
The variety of hotels and resorts within the corporation's umbrella is certainly noteworthy, but equally appealing is the Hyatt Hotels Corporation corporate identity. At the heart of this style is the logo, an elegant wordmark in a clean sans-serif font. The design is minimalistic but effective, and it expresses the ethical sense of the brand in a straightforward yet effective way. Of particular note is the stylized "A" in the Hyatt name with a curved line in the middle, evoking the image of the rising or setting sun. It's not just about aesthetics: all the subtleties of the logo design are in line with Hyatt's core values and global brand reach.
Mercure Hotels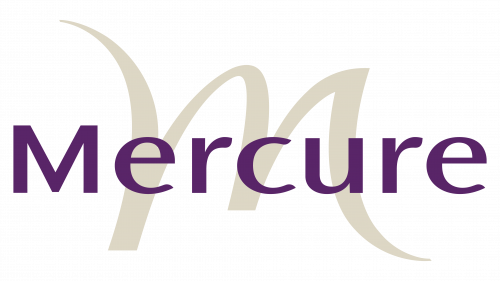 Accor's Mercure hotels occupy a special place in the hospitality industry, known for combining European sensibility with affordable luxury. Originating in France, the brand has undergone a transformation, spreading its presence around the world. While many establishments retain a traditional European style, there is a noticeable desire to rejuvenate and modernize. This is evidenced by the inclusion of modern amenities such as rooftop bars, which attract a younger audience and enhance the guest experience.
At the heart of the brand's visual identity is the wordmark logo, a simple but effective way to attract attention. It is distinguished by the use of sans-serif font, a departure from the elaborate and decorative fonts often found in the branding of wealthier hotel chains.
Mercure demonstrates a commitment to offering more than just basic services. The rooftop bars, for example, serve multiple functions. They are a place to socialize, and panoramic views become an important advantage of the hotels.
Ramada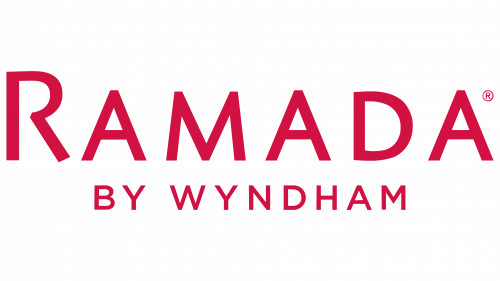 As part of the extensive Wyndham Hotels and Resorts portfolio, Ramada is a significant player on the international hotel scene. The chain has 811 hotels with an impressive 114,614 rooms and covers 63 countries. Ramada is not just a hotel brand, it is distinguished by its name alone. The name, derived from a Spanish term meaning "branch," evokes the image of a vast, interconnected network, epitomizing the brand's broad reach and commitment to inclusiveness.
The logo is Ramada's initial point of interaction with potential guests. It features a simple yet effective design and incorporates an eye-catching word mark. The point of this style is not only to make the logo eye-catching but also to transcend language and cultural barriers.
The color scheme of the logo also serves more than just an aesthetic function. The bold red font allows the brand not to merge with the background. This color has a special psychological meaning, traditionally associated with passion, energy, and strength. By choosing such a bright hue, Ramada aims to project these qualities, subtly hinting that guests are in for an energetic and dynamic vacation.
Wyndham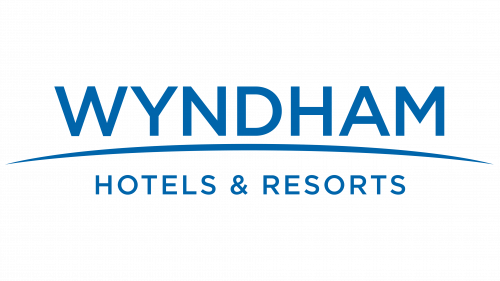 Wyndham Hotels & Resorts, recognized as one of the titans of the global hotel industry, operates an extensive collection of affiliated hotel brands. These include Baymont, Howard Johnson, Ramada, and Travelodge, each targeting different market segments, from budget travelers to those seeking luxury. The Umbrella brand is the central hub that unites these diverse lodging options and offers something for virtually every type of traveler.
Having established itself as a significant player in the hospitality industry, Wyndham has become synonymous with reliability and a wide range of accommodation options. This mass appeal has played a critical role in its growth and continues to attract a wide audience, from business travelers to families going on vacation.
Wyndham Hotels and Resorts has carefully crafted its brand to resonate with its target audience. The logo, consisting of a wordy sans-serif font, is simple and visually appealing. The logo, in blue, a color associated with trust and reliability, is meant to instill these qualities in potential guests. It's about aesthetics and creating a psychological connection through thoughtful design.
Under the Wyndham name, a curved line appears in the logo. This design element, reminiscent of a sunrise or sunset, gives it added meaning. It signifies the beginning of a new day or the end of an evening – a fitting image for a company in the hospitality industry, where the beginning and end of work are an everyday occurrence.
Budget hotel brand logos
Numerous affordable hotel brands exist, each aiming to offer cost-effective lodging solutions for travelers, whether for business or leisure. These establishments enjoy high popularity due to their affordability and convenience. Notably, well-known names in this sector often adopt unique logo designs to differentiate themselves from competitors. These logos serve as a visual representation of what these brands aim to offer, which is quality accommodation without breaking the bank. These design choices often capture attention and convey the essence of value-oriented lodging.
Days Inn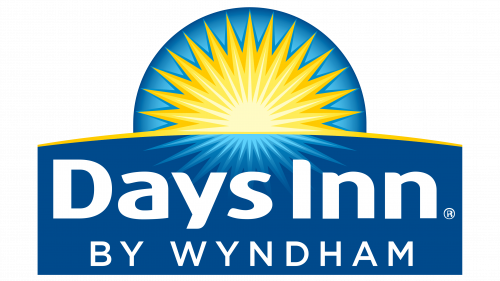 Days Inn is another well-known name in the budget hotel sector, hailing from the USA. Founded in 1970 by Syl B. Day, the brand has expanded significantly and now has over 1,728 hotels worldwide. As part of the larger Wyndham Hotels and Resorts family, Days Inn enjoys synergies that promote a wide reach and variety of offerings.
The Days Inn logo is designed to evoke certain emotions and thoughts. The logo features the company name in a welcoming sans-serif font and is framed by an image of a rising sun. The use of blue to represent the sky evokes a sense of reliability and calmness. The sun element brings thoughts of happiness and bright impressions. Together, these design components form a memorable image that embodies the proposition of reliable, fun, and economical housing.
Such careful branding serves several functions. First and foremost, it helps create instant brand recognition that stands out in a crowded marketplace. The logo embodies the brand's core philosophy of providing affordable yet enjoyable services. The colors and symbols chosen for the logo are not just aesthetic choices; they are calculated decisions designed to communicate the brand's values and promises to potential customers.
Days Inn has successfully established its place in the competitive arena of budget hotels by maintaining a consistent standard of quality and service.
Holiday Inn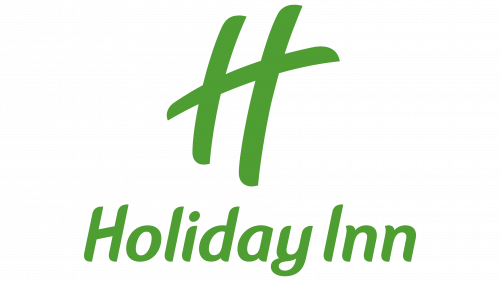 Holiday Inn is a well-known name among budget hotel brands, enjoying widespread global recognition. Originating in the United States, this hotel chain has reached an impressive scale, with over 1,173 hotels worldwide as of 2018. Affordability and strategically located hotels set this brand apart, making it a popular choice for many travelers.
Holiday Inn takes a minimalistic yet effective approach. The company's word mark utilizes a sans serif font, a departure from the traditional use of serif fonts in the hospitality industry. This choice of font gives the brand a sense of accessibility and modernity. A notable feature of the Holiday Inn logo is the hand-drawn letter "H," which is repeated in many branding materials. This distinct design element adds personality and creates an image of a welcoming and trustworthy hotel.
This branding strategy has many advantages. It promotes instant brand recognition while embodying the core values of a brand that offers affordable and quality accommodations. The sans-serif font and hand-drawn "H" create an image that fits well with the brand's reputation for affordability and convenience.
La Quinta Inns and Suites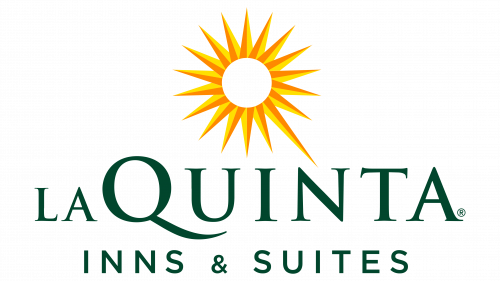 La Quinta Inns and Suites is a prominent sub-brand among the diverse offerings of Wyndham, one of the leaders in the American hospitality industry. As of 2018, La Quinta has 914 properties, making it one of the most popular limited-service hotel chains. The brand is primarily known for offering affordable accommodations that appeal to a wide range of travelers from all walks of life.
La Quinta's visual identity is distinctive and memorable primarily due to its logo, which features a rising sun with rich gold and yellow accents. Positioned above a green serif font, the logo serves multiple functions. The use of the sun as a central motif symbolizes warmth, new beginnings, and positive experiences – attributes that are commonly sought after in the hospitality industry. The green color in the serif font creates an atmosphere of luxury and sophistication, indicating high-quality services even within the budget segment.
The brand's successful operating model is evidenced by a significant number of properties. The presence of about 914 hotels allows the company to maintain a comprehensive presence, making it easy for travelers to find La Quinta establishments in different parts of the world. The brand's reputation can be called affordable, but this does not prevent it from providing good service and a comfortable stay, as evidenced by a set of amenities that meet the basic needs of the modern traveler.
La Quinta's interaction with Wyndham adds another layer to its market appeal. Support from a renowned parent company brings a set of established quality standards, which provides reassurance to potential customers considering the choice. At the same time, La Quinta maintains its identity with an emphasis on a limited set of services and a pricing model geared toward budget-minded travelers.
Microtel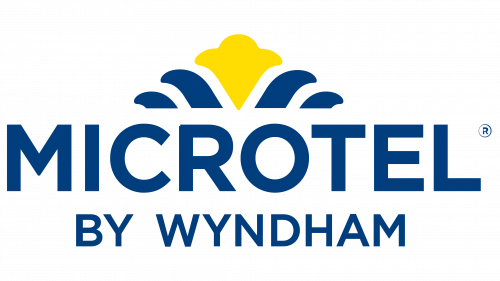 Microtel, a franchise hotel chain with approximately 343 locations worldwide, is a subsidiary of the well-known Wyndham brand. Originating in 1989 in Rochester, New York, the brand has undergone significant expansion. Becoming synonymous with affordable lodging, Microtel continues to attract franchisees and customers alike, solidifying its status among well-known budget hotel chains.
The brand's eye-catching logo is a distinguishing feature in the competitive hotel industry. The emblem is executed in deep blue sans-serif font and includes a graphic element resembling a crown or a blossoming flower. This design choice is intended to represent the qualities of reliability, trustworthiness, and credibility that are an integral part of Microtel's corporate identity.
Since its inception, Microtel has been on an upward trajectory, demonstrating continuous growth in the number of sites and customer reach. The appeal of the Microtel brand lies in its affiliation with Wyndham, which provides a guarantee of quality and service. Microtel retains its unique characteristics that differentiate it from other sub-brands under the Wyndham umbrella. These include customized amenities and services designed to meet the demands of budget-minded but quality-conscious customers.
The double element in the logo, interpreted as a crown or flower, subtly conveys the versatility of the brand. It suggests that the hotel can be a reliable choice for a variety of occasions, whether business travelers seeking a reliable vacation or families looking for an inexpensive but reliable lodging option. The logo doesn't just serve as a branding tool, and it reflects what Microtel strives to provide to its diverse clientele.
Motel Six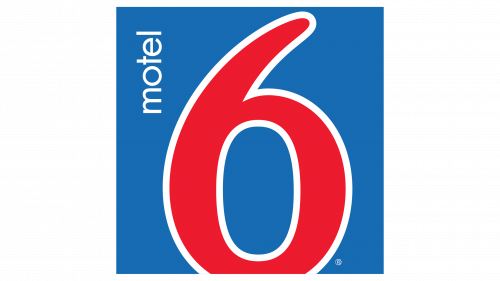 Motel 6 is a well-known chain of budget hotels throughout the United States and Canada. Owned by a privately held company, this hotel chain has a wide network of economy motels that appeal to a variety of customers, from vacationing families to professionals on business trips. The company's portfolio is not limited to short-term stays but includes the Studio 6 brand, an expansion aimed at catering to individuals and families who need extended stays but prefer to avoid the complexities and financial obligations associated with apartment rentals.
The Motel 6 logo is an example of effective simplicity. It highlights the red number "6" enclosed in a white outline next to the brand name written in letters. The choice of red color in the design conveys energy and excitement, which corresponds to the dynamism of the services offered by the network. Blue and white elements emphasize trust and reliability – distinctive features that have been part of Motel 6's corporate identity for many years.
The recent modernization of the logo shows the recognition of modern trends. The primary colors and elements have been carefully retained, balancing relevance and historical consistency.
Red Roof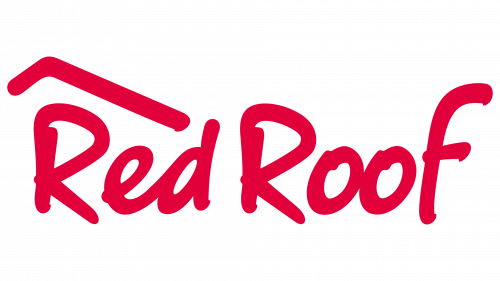 With nearly 600 properties worldwide, the Red Roof brand, commonly referred to as Red Roof Inn, has carved out a distinctive position in the U.S. economy hotel market. Distinguishing itself from the competition, Red Roof has been recognized for its dual appeal to guests – people and their pets – making it a popular choice for many travelers.
The Red Roof logo captures the essence of the brand's unique selling proposition. The design uses a handwritten word mark and a stylized line above the word "red" to mimic a roof. This visual element skillfully embodies the brand's core promise: to provide guests with economical yet comfortable accommodations.
Red Roof doesn't just offer economical lodging options. Rather, it strives to provide guests with comfort and affordability. Standard amenities such as free WiFi, parking, and 24-hour customer service maximize the convenience of lodging without increasing costs.
Another hallmark of the brand is its pet-friendly attitude. More than just a marketing ploy, this policy resonates with a growing segment of pet owners. By accepting pets, Red Roof is embracing the market of travelers who view their four-legged companions as integral members of the family and are looking for accommodations that meet the needs of people and animals.
Travelodge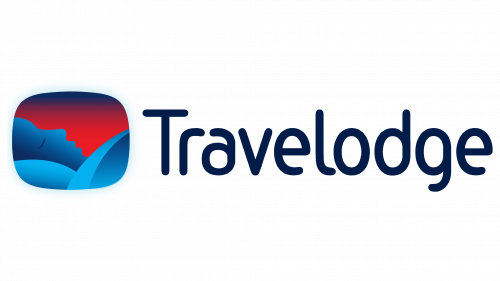 Travelodge Hotels Limited, commonly referred to as Travelodge, is a privately held hospitality company. With a global presence, the brand is particularly strong in the UK, where it operates 570 limited-service hotels. The brand has carved a niche for itself by offering reliable and affordable accommodation options to travelers around the world.
The Travelodge logo plays an important role. It features the company's name in sans-serif font below an image of a sleeping figure. This uncomplicated but bright visual element embodies the brand's mission to provide simple and comfortable accommodation. The logo successfully conveys what potential customers can expect from staying at one of Travelodge's establishments: a quality vacation at a reasonable price.
Distinctive logos like the Travelodge logo serve many purposes. Not only do they create brand recognition, but they also set the tone for customer expectations. A simple and straightforward logo implies a no-frills and simple service, which is fully in line with Travelodge's goal of offering a reliable and affordable hotel stay.
General trends in logo design for hotel companies
Expanding upon the provided information, one observes recurring motifs and design elements when examining various hotel logos. Comparable to how automobile brands frequently incorporate wings into their logos or beauty brands opt for rich fonts and deep colors, hotel logos display their recurring features.
These visual elements not only serve to represent the industry but aim to convey specific feelings and messages to the consumer. One might notice several recurring aspects when analyzing hotel logos:
Additional words
In the hospitality industry, hotel logo design is not only a visual identifier but also a symbolic representation of what the brand stands for. A key feature of many hotel logos is the inclusion of descriptive words such as "hotels," "resorts," or "suites." These terms immediately clarify the nature of the services provided, eliminating ambiguity for consumers.
Differentiation is very important in the crowded hotel sector, where brands compete for customers' attention. Each well-known hotel logo analyzed demonstrates a unique combination of characteristics, whether it be color choices, typography, or graphic elements. For example, some choose warm, earthy colors that evoke coziness and home comforts, while others choose cooler hues that convey modernity and sophistication.
Typography is another area in which hotels can express their unique personality. It subtly hints at a brand's ethos, whether it's the timeless elegance of serif fonts or the modern, streamlined look of sans serif fonts. The style of lettering and the spacing between characters can evoke different emotional responses, from casual relaxedness to formal luxury.
The use of symbols or pictorial elements can also give a hotel logo multiple meanings. Symbols such as palm trees, mountains, or even cityscapes often accompany the brand name, providing additional context or insight into the hotel's location or specialized offerings.
Curved lines and circles
The use of curved lines and circles in hotel logos is not just a design choice, it is a psychological effect that influences customer perception. Curved lines and circles often conjure up images of the heavens, particularly the sun, sunrises, and sunsets. These images are associated with the daily cycle of wakefulness and rest, making them particularly relevant for hotels – places originally associated with relaxation and rejuvenation.
Curves in visual design are often correlated with qualities such as elegance, comfort, and fluidity. They visually distract from the harshness of angular lines and often make a person feel more at ease. The notion of smooth transitions and seamlessness inherent in curves echoes the expectations of hotel guests who want their stay to be seamless from check-in to check-out.
Circles have their own set of associated meanings. In many cultures, the circle symbolizes wholeness, unity, and inclusiveness. When used in hotel logos, they suggest an experience that considers all aspects of a guest's well-being, providing a holistic approach to hospitality.
These design elements are particularly useful in making a hotel stand out in a competitive market. When a potential guest consciously or subconsciously encounters these symbols, an image begins to form in their mind. It's a narrative that promises a bed for the night and a place to relax and be in tune with nature's rhythms. Such mental associations can be a powerful brand positioning tool.
The effect of such designs goes beyond logos. They are often integrated into other aspects of branding, such as websites, marketing materials, and even architectural elements of the hotels themselves. This creates a design ecosystem that speaks a common language, enriching the guest experience and reinforcing brand identity.
Custom lettering
The choice of unique fonts and personalized lettering in hotel logos is far from a random aesthetic choice but a deliberate attempt to demonstrate creativity and original thinking. Design choices such as these make it clear that these hotels are not just lodging providers but architects of exceptional experiences.
The typography used becomes part of the hotel's "fingerprint," setting it apart in an industry saturated with options. When a guest sees the logo on the website, in a brochure, or at the front desk, the typeface helps shape the brand's personality. A distinctive font can lead the guest to believe that this hotel offers something special beyond the usual amenities and services.
The choice of font acts on both conscious and subconscious levels. Each font style has its own set of connotations and emotional reactions. A bold, angular font may speak of efficiency and modern sophistication, while a softer, smoother font may speak of lightness and luxury. These implicit messages are a prologue to the guest experience, giving an idea of what to expect.
That said, typography rarely stands alone; it is part of a larger narrative that includes colors, textures, and other design elements. These designs create an atmosphere, subtly shaping guests' expectations before they even cross the hotel's threshold. The physical spaces of a hotel often reflect this careful design organization – from furniture and color palettes to layout and lighting.
In marketing materials – both digital and print – the choice of typography also plays no small role. The result is a strong, unified brand image when unique fonts are consistent across all channels. This consistency helps to not only attract but also retain customer attention, as people remember and trust brands that create a consistent image.
Golden icons
The use of golden hues, ornate patterns, and symbolic elements has a significant impact on the perception of hotel brands. The choice of color and design elements enhances aesthetic appeal and creates an atmosphere of luxury and trust. Gold, usually associated with luxury and rarity, has a psychological impact, subtly conveying to visitors that they should expect unrivaled care and service.
The use of gold is as much about aesthetics as it is a calculated attempt to create brand personality. Its presence in marketing materials, décor, and even staff uniforms creates an air of elegance that resonates with people seeking a high-quality of service. Gold creates an atmosphere of grandeur, subtly preparing customers for exceptional service and comfort.
Gold accents in the interior of the hotel, for example, in lamps, furniture, or wall décor, contribute to a higher level of service. In this way, the perception of the hotel shifts from a simple accommodation to a pleasure that is worth the investment. Psychologically, gold evokes certain emotional responses associated with prestige and quality, making visitors feel that their needs will be met with meticulous attention to detail.
Rich, saturated colors
Saturated shades such as deep green, blue, and purple are widely used in hotel logos, especially those associated with high-end resorts. Such colors evoke a sense of luxury and comfort. These hues serve as visual cues, signaling to potential guests the level of service and luxury they can expect. Often, these colors are used to convey exclusivity, setting the establishment apart from average or budget hotels.
Deep green colors evoke a sense of tranquility and unity with nature, which is ideal for resorts located in scenic areas or seeking environmental friendliness. Deep blues suggest a calm, relaxing environment, indicate the hotel's proximity to the water, or promise a tranquil vacation. Magenta colors, combining the stability of blue with the energy of red, often denote a balanced but luxurious atmosphere.
Revealing the secrets of famous hotel logos
Many hotel companies present a wide range of logos, so it's clear that logo design is a critical factor in targeting specific customer segments. Fonts, colors, and visual elements often match the brand's unique selling proposition and target demographic.
When it comes to high-end hotel brands, sophistication is key. Such brands usually choose serif or cursive fonts, which create an aura of elegance and luxury. Traditionally associated with formality and sophistication, serif fonts complement the upscale amenities and high level of service offered by such establishments. Here, every design element seeks to reflect the high standards and level of enjoyment that customers are willing to pay for.
Mid-level hotel brands strive to find a balance between affordability and comfort. Their logos often use sans-serif fonts, which are perceived as modern and clean, to appeal to a wide audience. Sans-serif fonts lack unnecessary strokes or "feet" at the end of letters, creating a minimalistic look that suggests accessibility and ease of maintenance. This design choice is in line with the brand's goal of offering a pleasant, no-frills vacation at a moderate price.
For budget hotels targeting frugal travelers, bolder fonts and playful design elements are often used. These hotels often choose bright, eye-catching typography to emphasize their focus on affordability and practicality. Colors tend to be more vibrant, and the overall design often gravitates towards informal, making the brand more accessible and less intimidating to potential guests.