Hypebeast Logo PNG
Hypebeast: Brand overview
| | |
| --- | --- |
| Founded: | 2005 |
| Founder: | Kevin Ma |
| Headquarters: | Hong Kong |
| Website: | hypebeast.ltd |
| Logo downloads: | |
Hypebeast is a Hong Kong-based fashion company whose online store, website, print magazine, and brand share the same name. It focuses on streetwear and youth clothing in individual styles. The time of its appearance is 2005. Created, designed, and inspired by Kevin Ma.
Meaning and History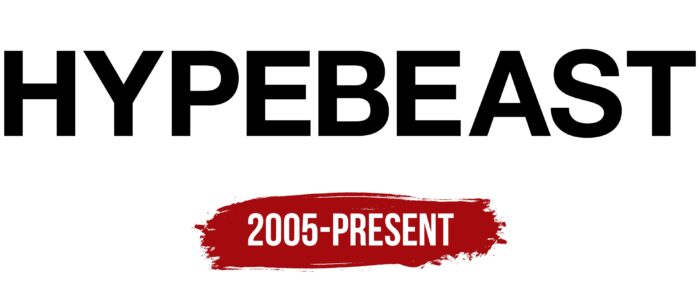 What is Hypebeast?

Hypebeast is a fashion magazine (digital and print), online store, blog, and trending. They are owned by a Hong Kong company created by former financier Kevin Ma. The brand was launched in 2005.
Surprisingly, the founder of the Hypebeast trademark was not previously associated with fashion and everything that accompanies it. No way. It was an average young man from the field of finance. His specialization is business and psychology. After graduating from an educational institution, he began to work in his chosen profession, but he realized that this was not at all what he would like to do all his life. Most of all, Kevin Ma adored music, street culture, and fashion.
After reassessing their inner values, the young man decided to create his project, which he called Hypebeast. In it, he collected various facts and news about what interested him. Carried away, the young financier turned his hobby into his main business. At first, he focused on sneakers and blogged about them. Then Kevin began to talk about the most trendy new products and promoted products in the fashion market.
In 2012, the streetwear, digital, and lifestyle web resource moved to e-commerce. He started selling products of those brands that his founder liked. The store sold products of the editor's favorites: Hentsch Man, Carven, Band of Outsiders, Agi & Sam, APC, 3.1 Philip Lim. Then the list expanded and replenished with other brands focused on street style. At the same time, a printed magazine appeared. So the project turned into a full-fledged company with its own identity.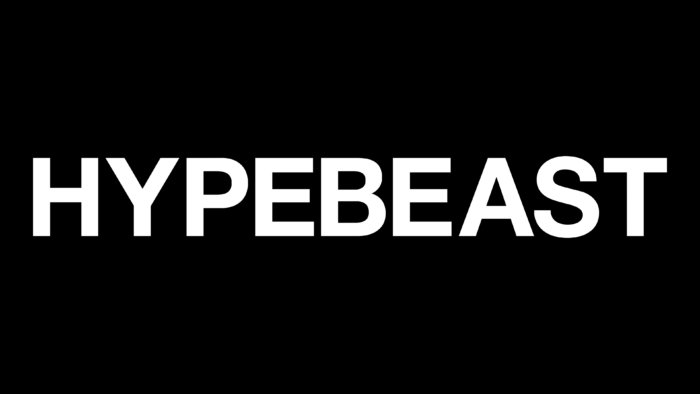 Its logo is simple and clear. It dates back to the debut of the fashion news site and has remained the same throughout the rest of the time. The visual identity brings out the character of the owner of the Hong Kong company, as he is a practical financier with a passion for trends. Hence the restraint of the emblem, where there is nothing superfluous – only the name. As a result, the term "hypebeasts" appeared, denoting a trendy youth subculture.
The logo is based on the brand name. The inscription is made in a geometric font of an ideal shape. All letters are balanced in line thickness, despite the angles and curves. The text uses a strict uppercase font with small spacing between glyphs. Despite the minimum inter-character space, the characters do not merge but remain separate, which simplifies the readability of the name.
The word "Hypebeast" is located horizontally and occupies one line. Its key feature is that all stripes are perfectly smooth – there is not the slightest protruding stroke or serif. Such a grotesque is not characteristic of fashion-related brands since it does not even have a monogram or monogram. Everything is as practical and dry as possible. However, it also testifies to the revolutionary nature of fashion and the proximity to the street subculture in the style of the 80s of the last century. Moreover, the inscription is static and monochrome.
Font and Colors
For his brand's logo, Kevin Ma chose a simple but massive typeface, reminiscent of K-Type's Helvetiquette Bold and Sequel Sans Body Semi Bold (designed by OGJ Type Design). Their closest free counterpart is Alte Haas Grotesk Bold, with slightly blurred corners.
Hypebeast's signature visual identity palette is simple and practical. It consists of a combination of black (inscription) and white (background). This contrast is considered classic and rebellious simultaneously, which is ideal for street style.
Hypebeast color codes
Black

Hex color:
#000000
RGB:
0 0 0
CMYK:
0 0 0 100
Pantone:
PMS Process Black C