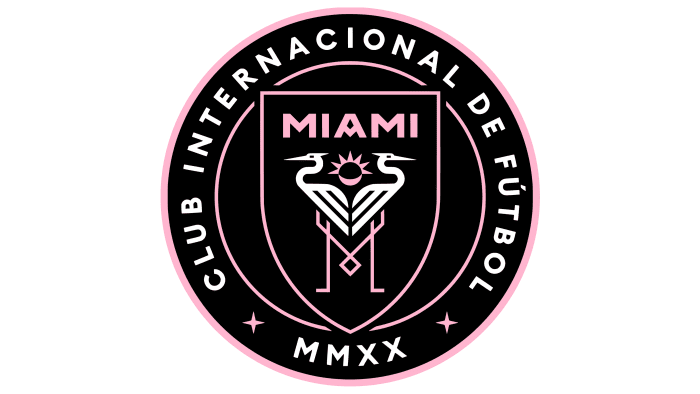 Inter Miami Logo PNG
Inter Miami: Brand overview
| | |
| --- | --- |
| Founded: | 2020 |
| Founder: | David Beckham, Jorge Mas, Jose Mas |
| Headquarters: | Miami, Florida, U.S. |
| Website: | intermiamicf.com |
| Logo downloads: | |
Inter Miami is a professional football club from the United States. Since 2020, we are playing in Major League Soccer. It is located in Miami, Florida. It was established in January 2018.
The history of the club began in 2012 with the intention of MLS commissioner Don Garber to create a new franchise in Miami, since the previous one was disbanded. When David Beckham, who had the opportunity to acquire an expansion team for $ 25 million, completed his sports career, the League immediately put forward such an offer.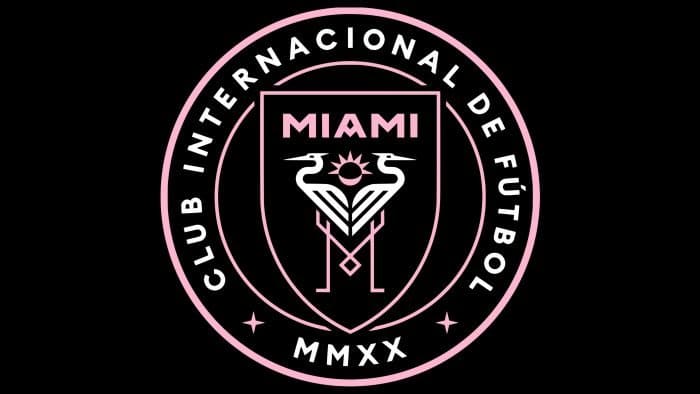 And at the end of 2013, the leadership of Major League Soccer announced it as the potential owner of the new Miami national team. Active negotiations with celebrity representatives began in December of that year. In February 2014, the League announced that the ex-footballer would head the franchise after they began to address investment issues and build a stadium.
After four years (in January 2018), the 25th Miami franchise was transferred to the Miami Beckham United group, including David Beckham, Jorge, Jose Mas, Marcelo Claure, and Masayoshi Son. Her key figure was Beckham.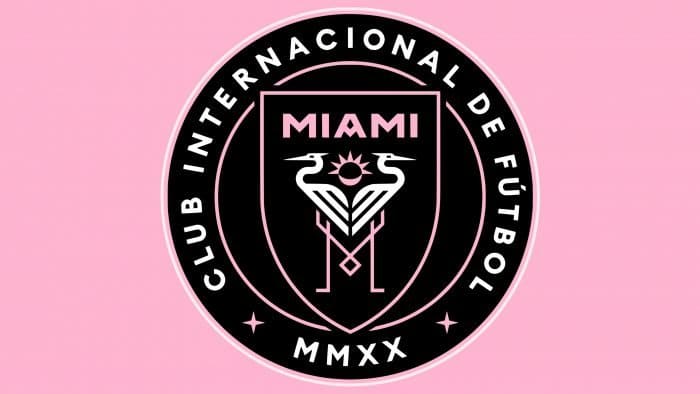 The full name of the club is Internacional de Futbol Miami. It was assigned to him in September 2018 and is indicated on the logo. The unofficial name is Inter Miami. This is a shortened version used in widespread use.
Meaning and History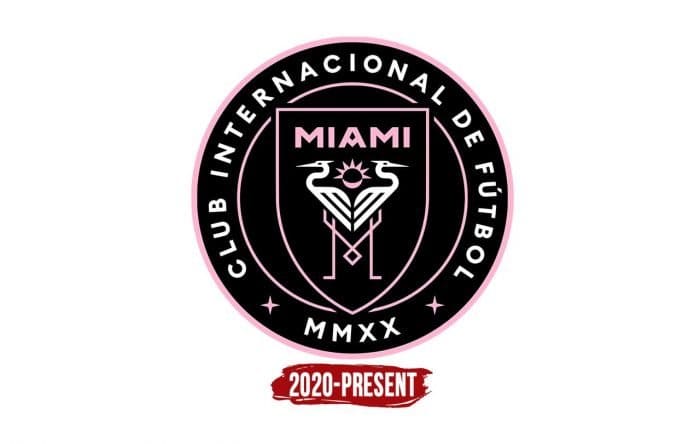 The franchise logo appeared along with the name. It is made in the style of classic Art Deco traditions: sharp and straight lines, design style, sharp corners. It contains elements of an additional logo: chevron for uniform and stripes for baseball caps.
2020 – today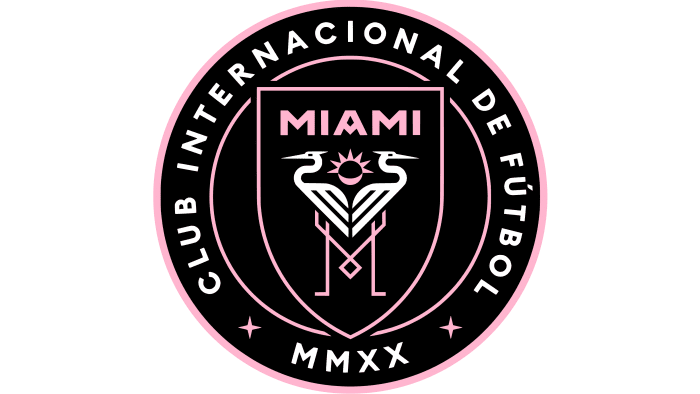 The main image of the emblem is two large herons, standing with their backs to each other. One leg of each bird is straightened; the second is crossed and forms the sign "M." It displays the name of the team – an uppercase letter with notches. Between the herons, the rising sun is depicted with seven-pointed triangular rays. Their number indicates the number of Beckham when he participated in football matches. Above them is the inscription "MIAMI."
All central elements are placed on the chevron, surrounded by a medium-thick dark strip, where the full name of the club is written in upper case. There is also the designation of 2020 with Roman numerals – MMXX. This is a reference to the debut time of the first franchise season on the sports field and the city of deployment. The team's primary colors are coal-black, white and powdery pink because it is believed that the logo does not display herons, but flamingos.
Font and Colors of the Emblem
Inter Miami color codes
Nadeshiko Pink

Hex color:
#f7b5cd
RGB:
247 181 205
CMYK:
0 27 17 3
Pantone:
PMS 1767 C
Raisin Black

Hex color:
#231f20
RGB:
35 31 32
CMYK:
0 11 9 86
Pantone:
PMS Neutral Black C