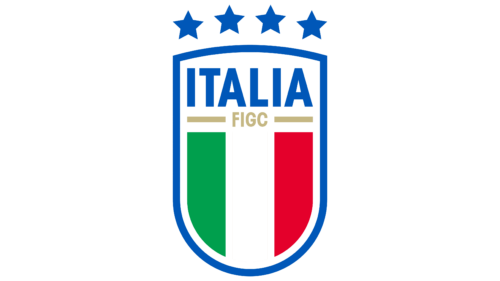 Italy national football team Logo PNG
The Italy national football team logo reflects the national color of the country to which this team belongs. The symbol, made in the national flag colors, identifies a group of players in international competitions. He also maintains a spirit of competition.
Italy national football team: Brand overview
| | |
| --- | --- |
| Founded: | 1910 |
| Founder: | FIGC |
| Headquarters: | Florence, Italy |
| Website: | figc.it |
There have been ups and downs in the history of the Italy national football team. The team, nicknamed the Azzurri, performed well on their debut in 1910. Until 1949, they made progress until most of their players died in a plane crash. The new composition did not perform as well as the original one. It got to the point that the fans began to throw rotten vegetables at the football players' bus. Athletes were able to rehabilitate themselves only in 1968, having won the UEFA Euro.
Meaning and History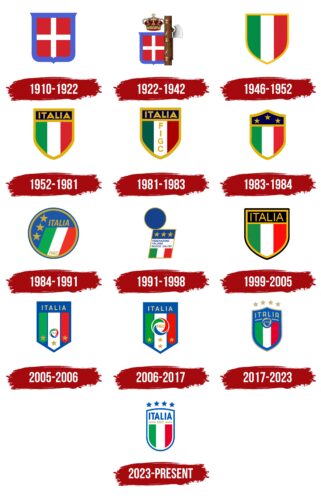 Previously, the Italy national football team used a logo based on the House of Savoy family crest. But then, she had to move away from the original tradition in order to emphasize her belonging to Italy. This happened after the Second World War when the royal dynasty was expelled from the country. Since then, the emblem of the national team has been represented by a tricolor: green, white, and red stripes.
Since then, the design has been updated frequently. Stylized shields, circles, and rhombuses succeeded each other, acquiring various inscriptions and patterns. And as the team won world championships, gold five-pointed stars began to appear on the logo – symbols of success, which football players are very proud of.
What is Italy national football team?

The Italy national football team is multiple winners of the European Championships and the World Cup, as well as the world record holder for the number of matches without defeat. No wonder this team is considered one of the best in football history. She successfully played her first official match in 1910: she managed to defeat France by a wide margin.
1910 – 1922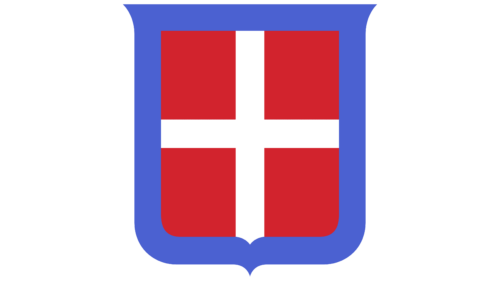 1922 – 1942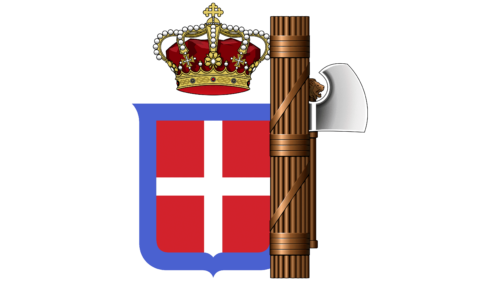 1946 – 1952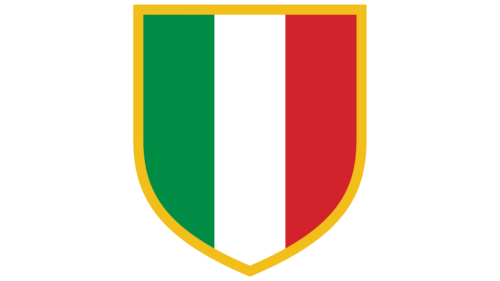 1952 – 1981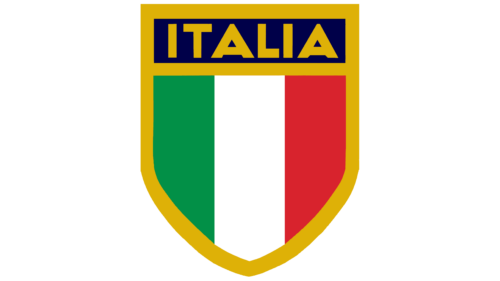 1981 – 1983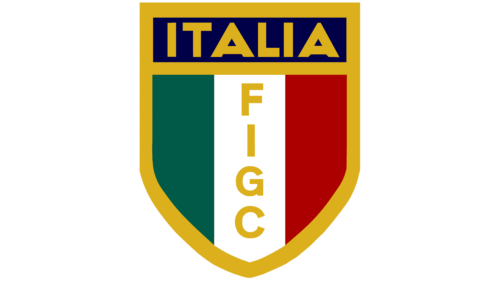 1983 – 1984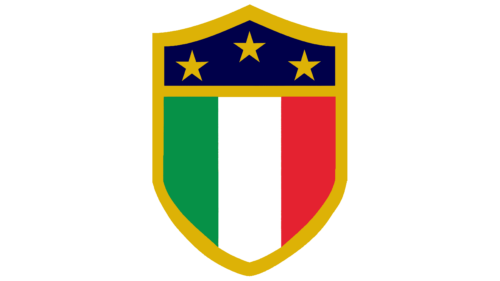 1984 – 1991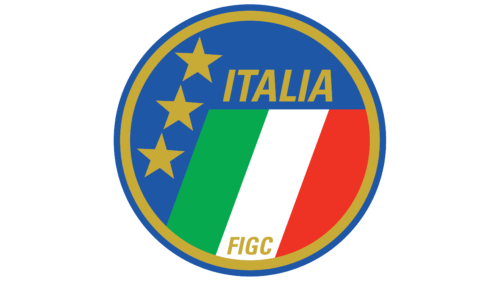 1991 – 1998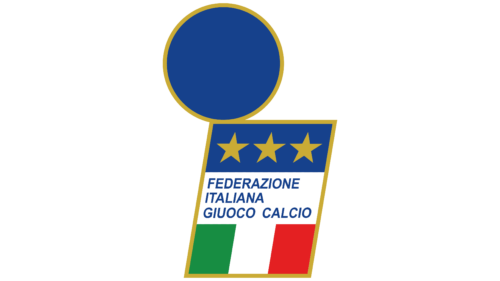 1999 – 2005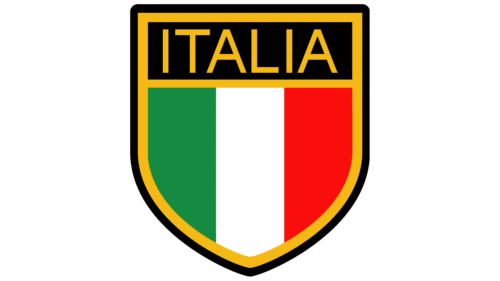 2005 – 2006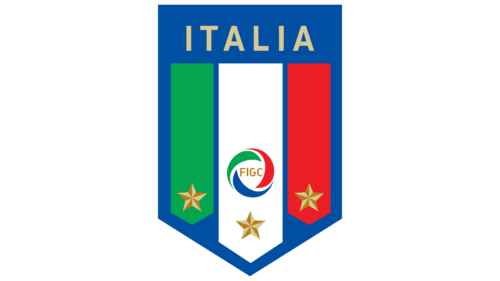 2006 – 2017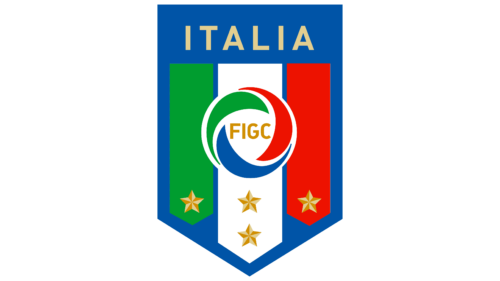 2017 – 2023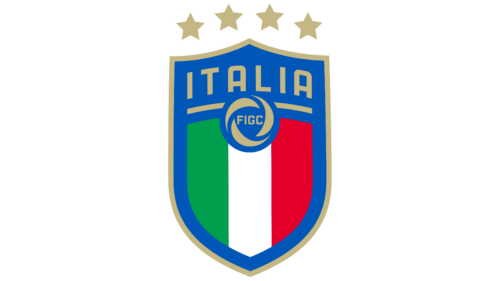 2023 – today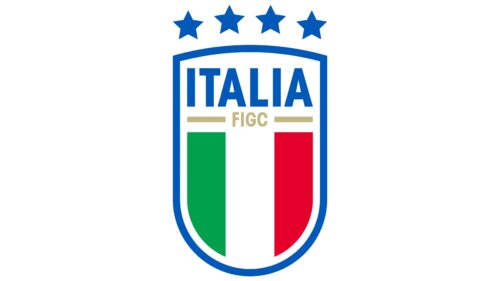 Font and Colors
The font used in the Italy national football team logo has a lot in common with the neo-grotesque Arial Narrow Bold. This a designed by Robin Nicholas and Patricia Saunders. Monotype owns the typeface.
The combination of green, white, and red is a reference to the national flag of Italy. As for the other two colors of the emblem, they perfectly complement the tricolor. These include:
gold – a symbol of success and strength;
blue – the personification of fidelity, good fame, and honesty.
By the way, Savoy blue (also known as "Italian blue") is the traditional color of the kit in which the athletes of all the Italian national teams play. Italy's national football team even received the nickname Squadra Azzurra, which means "blue team."
Italy national football team color codes
Sapphire

Hex color:
#0057b8
RGB:
0 97 184
CMYK:
100 53 0 28
Pantone:
PMS 2935 C
Pigment Green

Hex color:
#009f4d
RGB:
0 156 77
CMYK:
100 0 52 38
Pantone:
PMS 354 C
Medium Candy Apple Red

Hex color:
#e4002b
RGB:
228 0 43
CMYK:
0 100 81 11
Pantone:
PMS Bright Red C
Sand

Hex color:
#c5b783
RGB:
197 183 131
CMYK:
0 7 34 23
Pantone:
PMS 4525 C