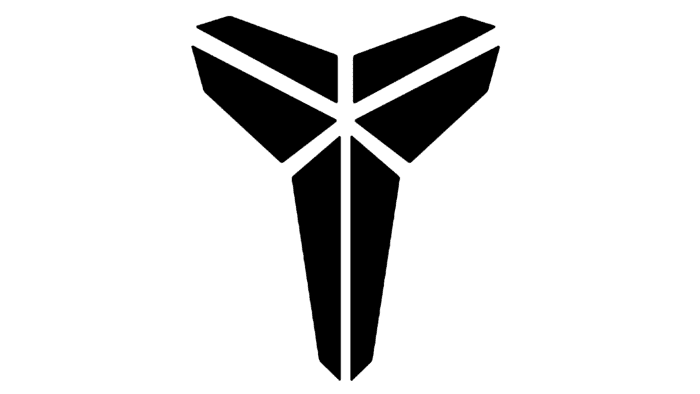 Kobe Bryant is an NBA professional American basketball player who played as an offensive defender for the Los Angeles Lakers team. He played 20 seasons, receiving a personal emblem. It was developed by the famous sports company Nike and placed as a label on the 4th version of Air Huarache 2K5 brand shoes.
Meaning and History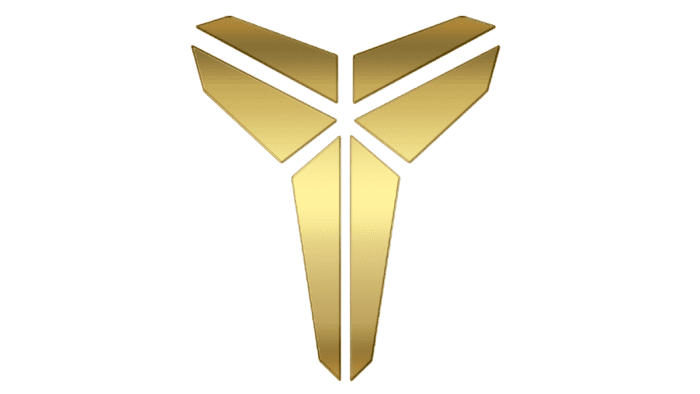 In the summer of 2003, Nike signed a 5-year contract with Kobe Bryant. The player became the face of the brand and represented one of the types of products – personalized sneakers. However, the scandal that hit the basketball player greatly spoiled the reputation of the shoe magnate and reduced the commercial success of the line.
The debut version has never changed for two reasons. First, he accurately conveyed the essence of Kobe Bryant, his life credo, and his career. The second – a short-term contract was completed, after which there was no continuation.
An individual symbol consists of six elements of different shapes. Together they form a common geometric figure resembling a tricorn (cocked hat). The two upper parts are short; the lower is long. This gives the impression of a tall, inflated person (in particular, a basketball player) with arms spread out to the side, who is ready at any moment to accept the ball thrown to him.
Emblem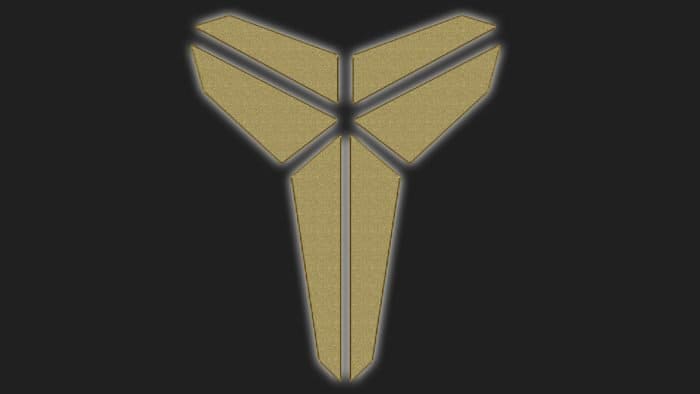 There are two options for the meaning of the logo. Kobe Bryant himself voiced one option during an interview with Esquire magazine. He said his sign was like a scabbarded sword. Moreover, this interpretation has a deep meaning that resonates with the character of the athlete, because, in his opinion, the sword is a symbol of unrevealed talent. The sheath-shell represents the efforts made by each person to achieve the goal and develop internal potential. This is personal experience, knowledge, skills, sweat, and calluses.
The second interpretation of the logo belongs to Eric Avar, designer, and developer of personalized shoes. He pointed out that its prototype is the paraphernalia of samurai warriors. It was their environment of determination and courage that served as a source of inspiration for the logo. According to him, the ancient eastern warriors had the same composure as Bryant.
Moreover, the nominal logo is only a graphic symbol. There are no inscriptions. Therefore, when adding the name of the basketball player, the text is written in different fonts, since they are not standardized.
The base palette of the emblem is black on white or golden, violet, red on a dark background. Colors vary and depend on the type of substrate on which the brand name is placed.